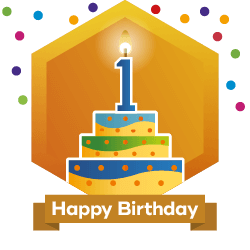 Image for @justclickindiva from HiveBuzz

Two days ago I received a comment on my post yesterday from @hivebuzz. I knew my one year anniversary was in late July. However, I thought I joined on the 31 of the month.
This is a major accomplishment for me. Why? Because I was skeptical about even joining a social media platform, including Hive.
My journey started on Steem in 2019. While completing member training sessions at Click Track Profit ("CTP"), one of the training modules focused on cryptocurrency and the social platform Steem, which @jongolson, on of the owners of CTP, urged its members to join.
I was skeptical. I waited over two months before finally joining at the urging of my CTP Team mates, @kirkoliver and @mamasez.
It was @jongolson who gave me my first 25 SP so that I could perform just the basic operations.
I thank each one of these individuals for lighting a fire under me.
I'd like to thank all the members of the CTP Community, and especially @flazx and @ph1102 for all the support and encouragement this past year.
We have since become members of Hive.
Hace dos días recibí un comentario en mi post de ayer de @hivebuzz. Sabía que mi primer aniversario era a finales de julio. Sin embargo, pensé que me había unido el 31 del mes.
Este es un gran logro para mí. ¿Por qué? Porque era escéptico acerca de unirme a una plataforma de medios sociales, incluyendo a Hive.
Mi viaje comenzó en Steem en 2019. Mientras completaba las sesiones de entrenamiento de los miembros en Click Track Profit ("CTP"), uno de los módulos de entrenamiento se centró en la criptocorriente y la plataforma social Steem, que @jongolson, uno de los propietarios de CTP, instó a sus miembros a unirse.
Yo era escéptico. Esperé más de dos meses antes de unirme finalmente a instancias de mis compañeros del equipo CTP @kirkoliver y @mamasez. Fue @jongolson quien me dio mis primeros 25 SP para que pudiera realizar sólo las operaciones básicas. Agradezco a cada uno de estos individuos por encender un fuego debajo de mí.
Quiero agradecer a todos los miembros de la Comunidad CTP, y especialmente a @flazx y @ph1102 por todo el apoyo y el estímulo de este último año.
Desde entonces nos hemos convertido en miembros de Hive.


During that time @kirkoliver told me about @theterminal. He told me that this Discord server was the place to be for new members to learn and grow their accounts. I immediately joined.
But it was through the Terminal's Redfish Rally Monthly Delegation Program with the Rally team, led by @brittandjosie, that I learned how to create different types of content on Hive and how to conduct myself on this social platform.
Their Terminal Discord channel help new members on Hive find answers to their questions.
From time to time, The Terminal hosts musical concerts.
They also provide a wonderful learning experience that fosters support for all members.
Durante ese tiempo @kirkoliver me habló de la terminal. Me dijo que este servidor de Discordia era el lugar para que los nuevos miembros aprendieran y aumentaran sus cuentas. Me uní inmediatamente.
Pero fue a través del Programa Mensual de la Delegación del Rally de la Terminal con el equipo del Rally, liderado por @brittandjosie, que aprendí a crear diferentes tipos de contenido en la Colmena y cómo comportarme en esta plataforma social. Su canal "Terminal Discord" ayuda a los nuevos miembros de Hive a encontrar respuestas a sus preguntas.
De vez en cuando, The Terminal organiza conciertos musicales. También proporcionan una maravillosa experiencia de aprendizaje que fomenta el apoyo a todos los miembros.

COMMUNITIES:
I've met some amazing people in several Communities who have helped me during this past year. Each has something to offer.
I feel the key to success on Hive is to find different Communities and groups that fit with your writing or content.
@jaynie of Powerhouse Creatives provides members with an awesome environment that fosters cooperation and support. @zord189 assists with a passion for helping and providing members a variety of challenges to help their experience on Hive.
@freewritehouse and @mariannewest provide members of Hive an outlet to express themselves with free writing content. This Community provides daily writing prompts that stirs your imagination and creativity. The moment I landed at the Freewrite House, I felt at home with my love of fiction.
I have been fortunate in my journey on Hive to meet other authors who have inspired me. Others have provided useful tips to enhance my publications. I'd like to thank @viking-ventures.
COMUNIDADES:
He conocido a gente increíble en varias comunidades que me han ayudado durante este último año. Cada una tiene algo que ofrecer. Creo que la clave del éxito en Hive es encontrar diferentes Comunidades y grupos que encajen con su escritura o contenido.
@jaynie de Powerhouse Creatives proporciona a los miembros un ambiente increíble que fomenta la cooperación y el apoyo. @zord189 ayuda con la pasión por ayudar y proporcionar a los miembros una variedad de retos para ayudar a su experiencia en Hive.
@freewritehouse y @mariannewest proporcionan a los miembros de Hive una salida para expresarse con contenido de escritura libre. Esta comunidad proporciona estímulos diarios para escribir que estimulan la imaginación y la creatividad. En el momento en que aterricé en la Casa de la Escritura Libre, me sentí en casa con mi amor por la ficción.
He sido afortunado en mi viaje a Hive de conocer a otros autores que me han inspirado. Otros han proporcionado consejos útiles para mejorar mis publicaciones. Me gustaría agradecer a @viking-ventures.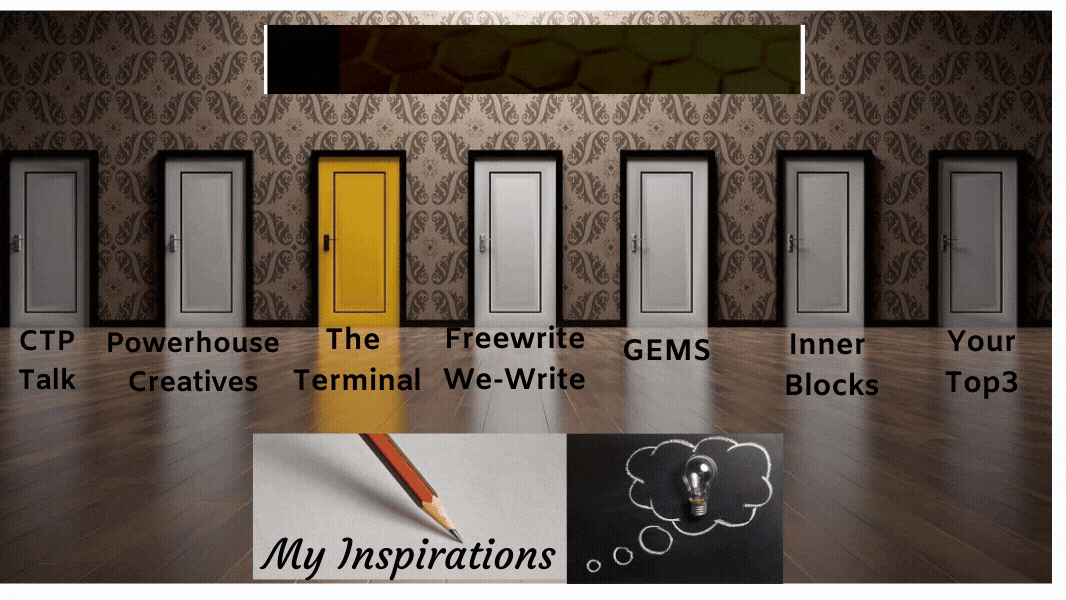 From where I started one year ago, I have truly been blessed to have met such wonderful individuals who have both supported, encouraged, upvoted, rewarded, engaged, and followed my journey on Hive. To those individuals, I send a hearty THANK YOU. Without any of you, I could not have achieved the small accomplishment of being able to have:
complete the Terminal Redfish Rally Monthly Delegation Contest twice and WIN;
reach a good standing reputation of 67;
reach above Minnow level;
participate in Hive Power Up Day;
delegate to the Redfish Rally monthly winner participants; and
accumulate: 4,050 HP
Desde donde empecé hace un año, he sido realmente bendecido por haber conocido individuos tan maravillosos que han apoyado, animado, votado, recompensado, comprometido y seguido mi viaje en Hive. A esos individuos, les envío un cordial *Gracias. Sin ninguno de ustedes, no podría haber alcanzado el pequeño logro de ser capaz de tener:
completar el concurso mensual de la delegación de la Terminal Redfish Rally dos veces y GANAR;
alcanzar una buena reputación de 67;
alcanzar el nivel de Minnow;
participar en el Día del Poder de la Colmena;
delegar en los participantes ganadores del concurso mensual Redfish Rally; y
se acumulan: 4,050 HP

Looking forward to another good year.

@flaxz initiative: @iamalivechallenge (Created my 1-Year anniversary post for my blog this day)

Thanks,
@justclickindiva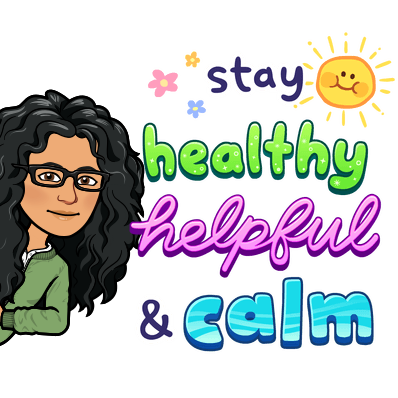 Happy rest of the week everyone with whatever your endeavors.
---
SOURCES:
a) JustClickindiva's personalized PHC signature created by and purchased from PHC.
b) Unless otherwise noted, all photos taken by me with my (i) Samsung Galaxy 10" Tablet, (ii) Samsung Phone, & (iii) FUJI FinePix S3380 - 14 Mega Pixels Digital Camera
c) Purple Butterfly part of purchased set of Spiritual Clip Art for my Personal Use
d) Separator Lines Free ClipArt Belt from Public Domain Vectors & ShadedLine from ClipArt-Library
e) All Tribe logos used with permission of Tribe Discord Channel admins.
f) Video of The Terminal Discord created and donated by @sgt-dan to The Terminal Owners for its use. Permission granted by The Terminal admins to use herein.
g) HIVE gif created by @peakstudio for Hive users. Used herein according to guidelines.
h) Redfish Rally gif created by and used with permission from @suheri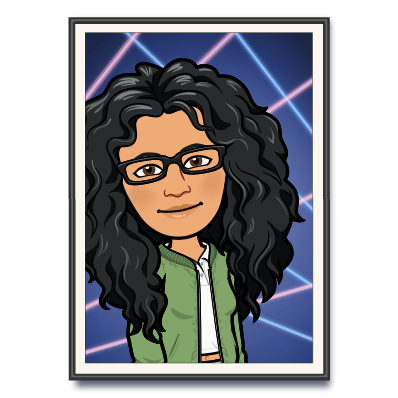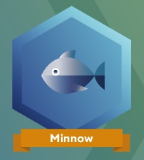 I SUPPORT THE FOLLOWING GROUPS: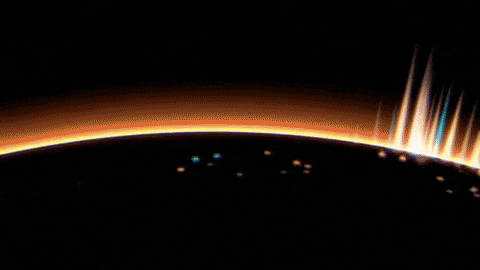 Your Personal Terminal Discord Invite
If you are an account under 500HP or 500SP and want to win prizes or delegations, then you can request to enter the REDFISHRALLY by going to @theterminal blog and read how it can help you learn and earn.


Si tiene una cuenta de menos de 500HP o 500SP y desea ganar premios o delegaciones, puede solicitar ingresar a REDFISHRALLY yendo al blog @theterminal y leer cómo puede ayudarlo a aprender y ganar.