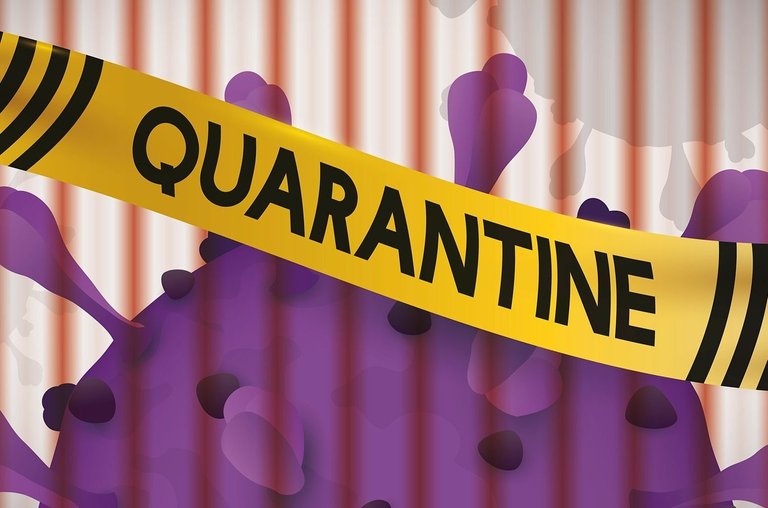 source
I am not really counting anymore as one day just flows into the next like a blur. The sick family members are not getting any worse so that is a positive sign at least. No more throwing up and it seems the head aches and just being exhausted is now the main issue. The breathing seems to be back to normal and hoping that this is now done and dusted. It could have been worse and at least we experienced this virus first hand.
I thought I would wait and do the post this afternoon just to make sure and it seems to be looking good right now that everyone is getting better. They are still in the zone where we can catch it though so we still have to not be complacent.
I think the biggest challenge was living in harmony over this period as everyone is under each others feet. There have been some issues which were resolved regarding dirty dishes etc as this lot are used to having a maid. I am not their maid and glad to say they have all been helping.
When we returned from England I never wanted to have a maid as I felt we could do it all ourselves anyway. The kids whilst in England did help clean their own rooms and help around the house so they knew what was expected. That went out the window once the maid arrived on the scene and I didn't have much say in the end. I can understand having someone come in once a week to do the ironing but that is it as far as I am concerned. The people are spoiled here but then again at the same time it provides employment to many who would most likely not obtain a job otherwise.
Ever since my grandson appeared on the scene it has made more sense as she does take care of him whilst everyone is at work. We have known her for many years so she is a trusted member of the family and plays an important role these days.
I expect to be going back to work next week finally after literally five and a half months of couch surfing. I have still been active in my business however so it is not been a terrible waste of time and plenty has been done. We are fortunate that we have little overheads and can ride out these periods of inactivity and have a clear plan of what needs to happen right now as a priority.
Realising our balance was out customer wise not having many essential businesses in our portfolio so it hampered our selling capabilities. We need to have at least 50 percent of our business with other businesses that stay open and this is what we will concentrate on over the next 8 weeks. I believe we will most likely have another lock down sometime soon and hoping it isn't around the next corner. Some businesses haven't opened yet and are deciding to see how this works as it costs them more to open than to be closed over this difficult time. They are waiting for more lock down restrictions to be lifted before they open up fully.
This has been a good week as not only are we becoming Corona free at home but everything is getting back to normal. Things are looking positive at least.