Settling into a new routine and getting used to doing everything together as a family. I got some rare alone time during nap to work on a couple sustainable food projects. I butchered some wild game that has been in my freezer for months.
Shellfish oil from scraps
This year I learned how to target and harvest raccoons. I am interested in and fond of furbearers, and I wanted to learn how to manage predation on my backyard chicken flock. I also wanted to know how to humanely harvest and enjoy a sustainable wild source of meat and fur. In particular, I was concerned that if something were to happen to disrupt the availability of chicken feed, I would be eating my layers instead of supporting them as a renewable food source. I've heard from old timers that many families kept their flocks going in the Great Depression via wild game and roadkill. Well, here we are with supply chains shattered in a period of weeks and indefinitely sheltering in place.
Last summer, we caught a mess of blue crabs, and I saved their shells in the freezer to make my own shellfish oil to lure raccoons in. In addition to harvesting a few during our brief season, I enjoy watching them, foxes, and coyotes year round on a game camera.
To make the shellfish oil, I put the crab shells in glass mason jars and filled them up 80% with water. Let this sit in the sun for a few months, and the light will render the fat. Decant the oil and store in a tight-fitting jar. It is pungent.
This year I also tried making a hybrid beaver tail and shellfish oil. A few months ago, I picked up a roadkill beaver on the road after watching a video by my friend Jeremiah Wood on making beaver tail oil. Since I only had one beaver tail, I combined the cut-up beaver tail with some crab shells and put it in a mason jar.
Absolutely beautiful beaver tail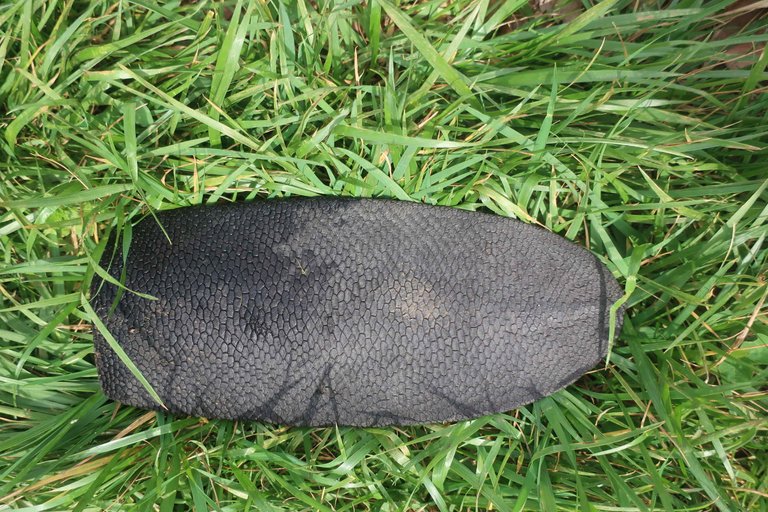 They should all be ready by mid-summer.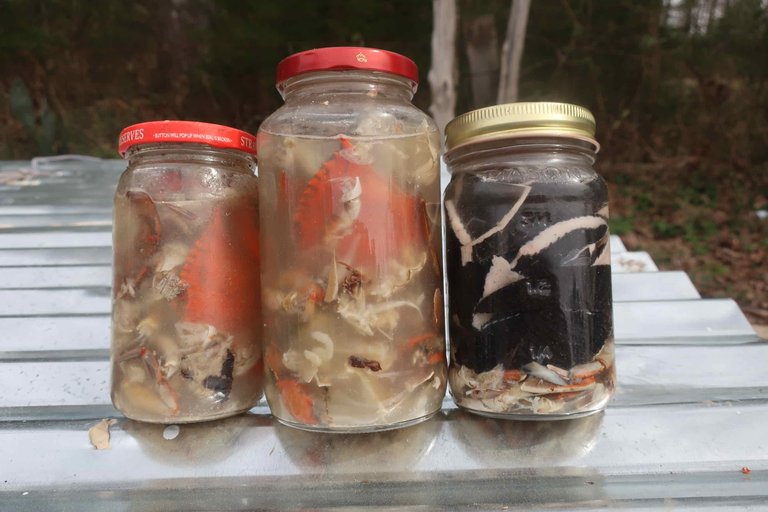 Renewable chicken feed
This season, I harvested four raccoons and a few possums. For the possums, today I removed the hide for tanning and craft projects, I quartered each possum. I combined these quarters with the fat I scraped from a coon hide in a crock pot and cooked for a few hours. Then I fed it to the chickens. The old timers used to feed a coon raw to their chickens to get through the winter, but I felt like I had to cook it since I spoil my girls.
I am going to do this process with all the coons I emptied out of the chest freezer, and freeze the stew in ziploc bags. I should have 2 weeks of frozen chicken feed, enough hides to make a set of hats for everybody, and some frozen meat for us if we are stuck here longer than I expect.