A SEMI - UNEXPECTED SNOWY SURPRISE

I mean, the weather forecast announced it, so ...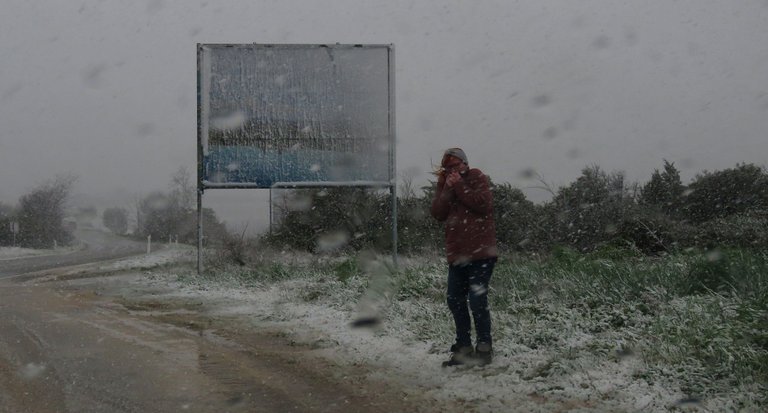 (Enlargeable)
... but still ... many times the forecasts, especially the very cold ones, don't turn into the reality here in my area, the southern cape of the Istra peninsula in northern Adriatic ...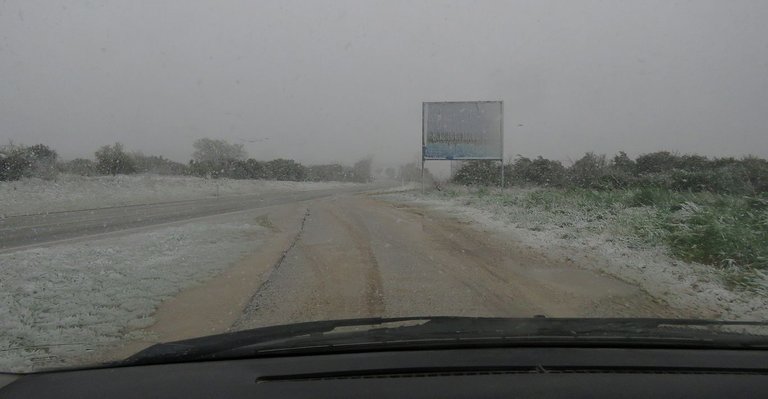 ... but ... this time, surprisingly ... and from my point of view - fortunately, the snow really arrived ...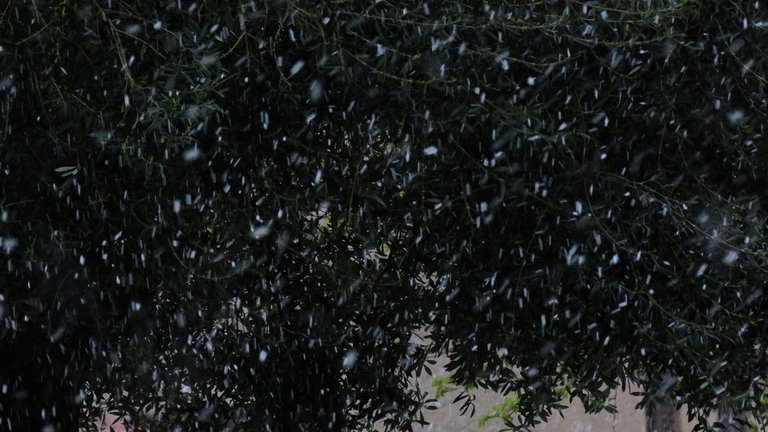 ... so I took a few shots, and recorded some video fragments ... although the photographs opened the post, the following video is the core of this little weather report from my hometown & surroundings. :) Have a good viewing.
---
... ah, nothing special ... just a short look at the springtime snow in my seaside, Mediterranean area that usually gets a bit of snow only once in a decade in the coldest winters ... so, although the snow today looked only like a slightly stronger frost in the fields, and the only spectacle was watching the dancing snowflakes above our heads, nonetheless this was an exceptional day that kind of deserved a video :)
---
▶️ 3Speak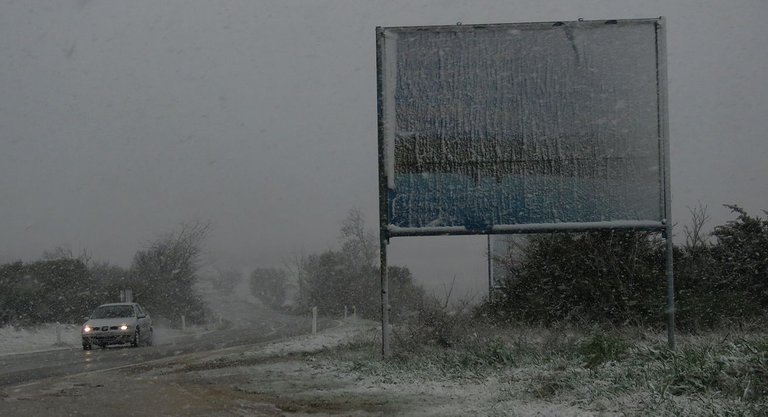 And now ...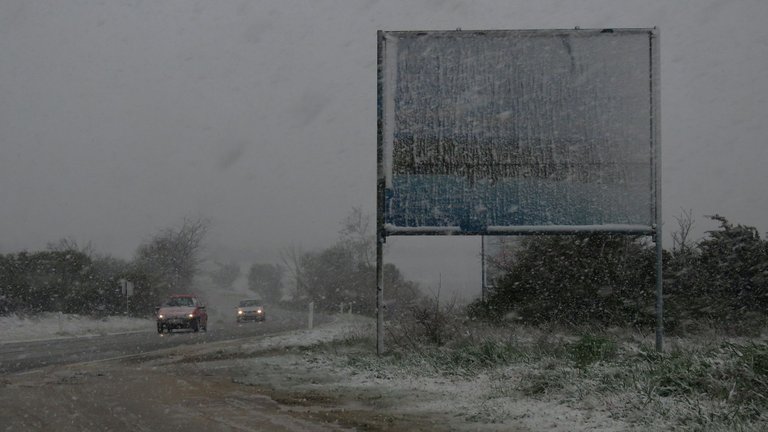 (Enlargeable)
... with a few more passing cars ...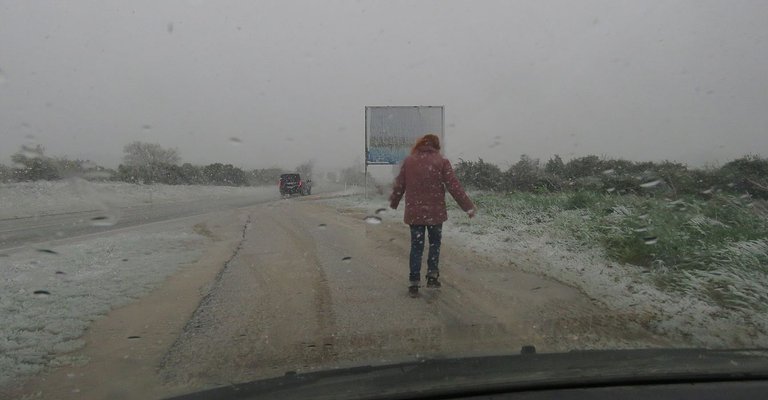 ... and the last look at the road ... is time to end this post ... the photographs are my work ... when it comes to the video, some sections are recorded by me and some other by a friend of mine, she was recording while I was driving.
---
---