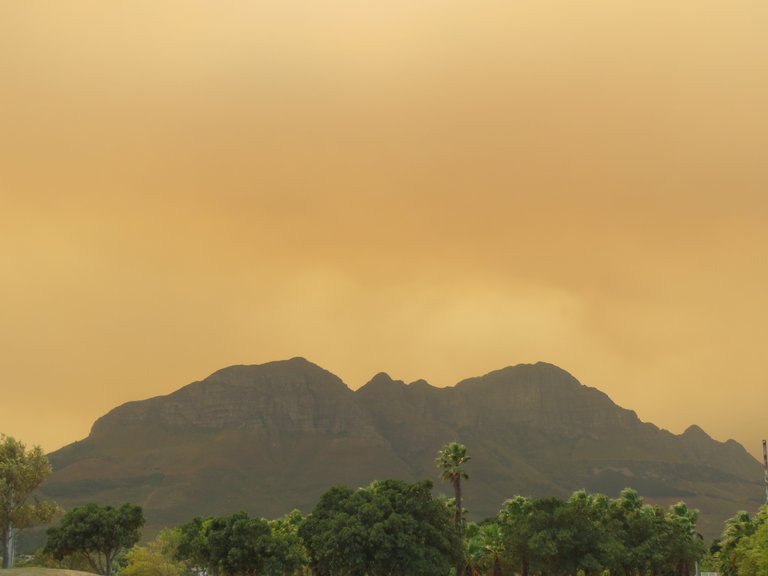 We have an orange day, as there is a big fire in the mountains that started two days ago.
So, I will show you the effect of huge trees, strong winds and fierce flames that we have on our side of the mountains.
We cannot see the fire, but it has given us orange skies.
You will see our view of the mountains and the sea in this post.
Come and look.
That's the sun up there as the fire clouds started to cover it.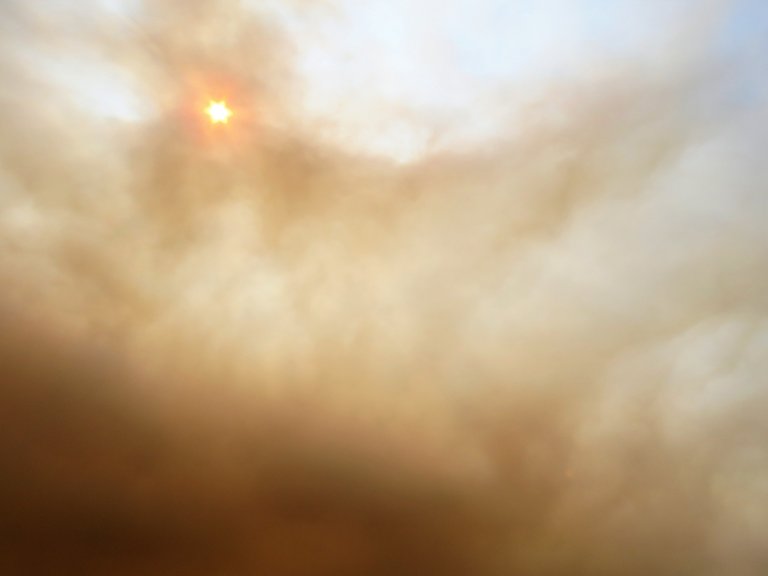 Look how quickly the clouds ran along the mountain range.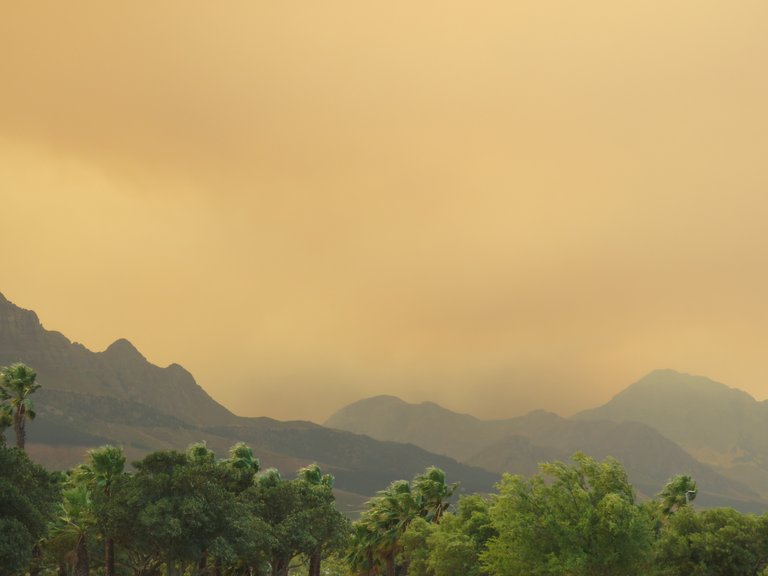 Here you can see the front of the clouds as they fanned across the sky.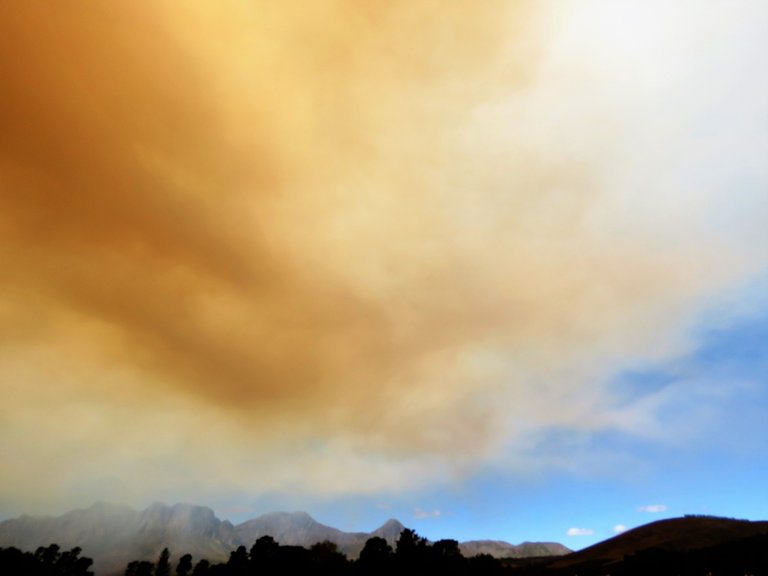 When a tree this size explodes the wind will carry sparks of flames far around and other fires will start up.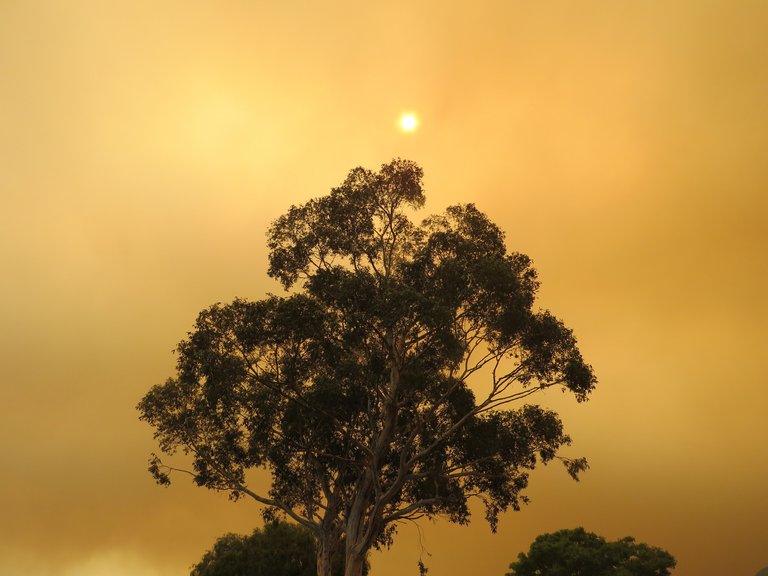 And now we will look at the effect of the orange sky on the sea!
Ever seen an ocean that looks like mud?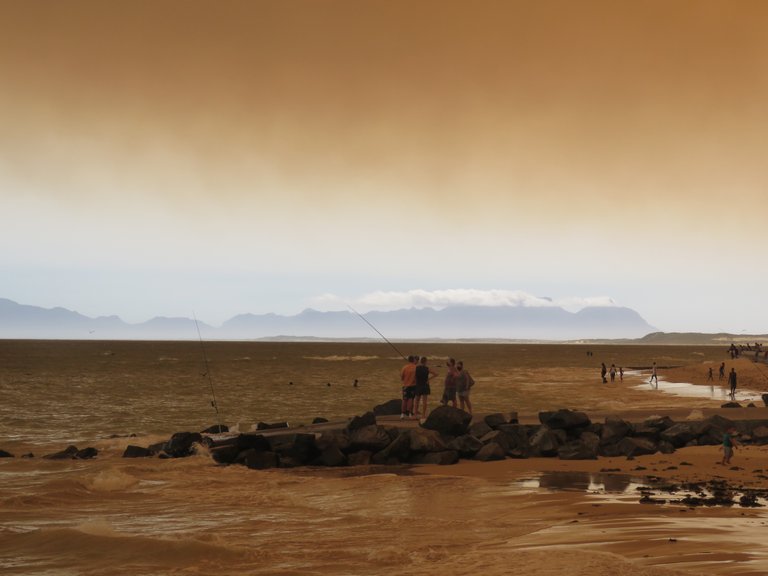 This is the sun below one of the street lamps.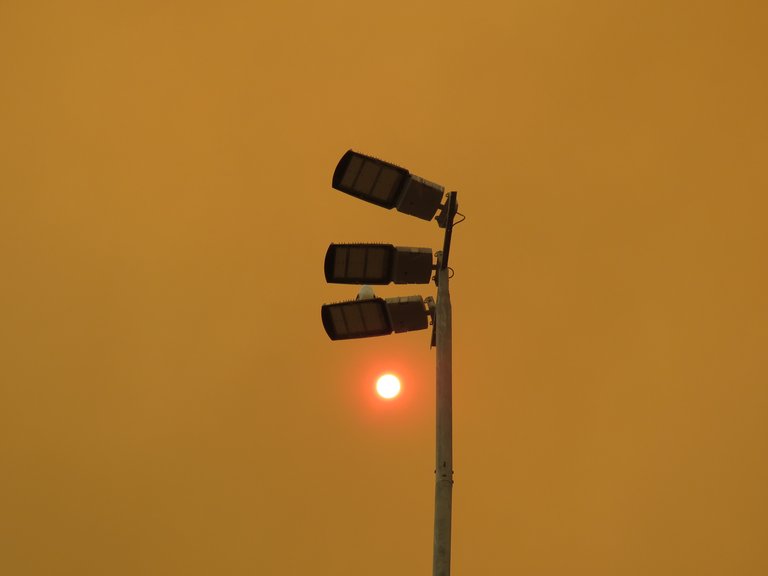 And the orange fire clouds continued to spread towards the horizon.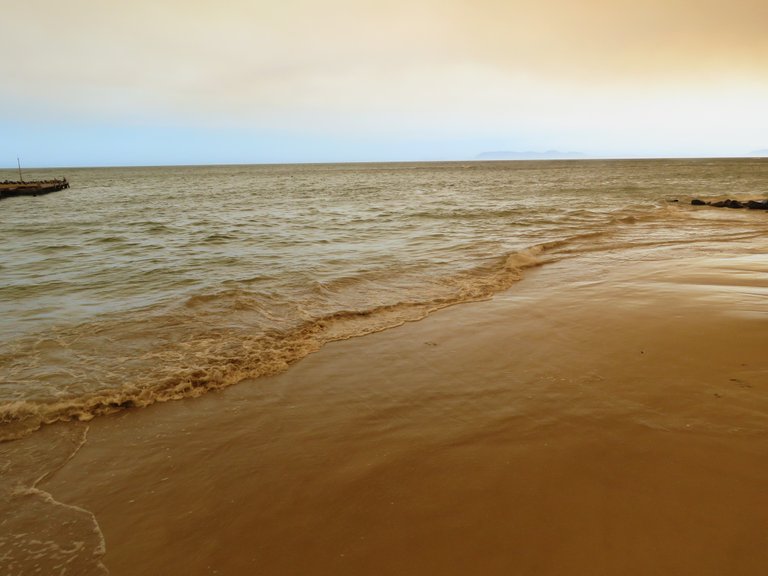 An orange funnel of cloud rising up in the sky from the fire in the mountains.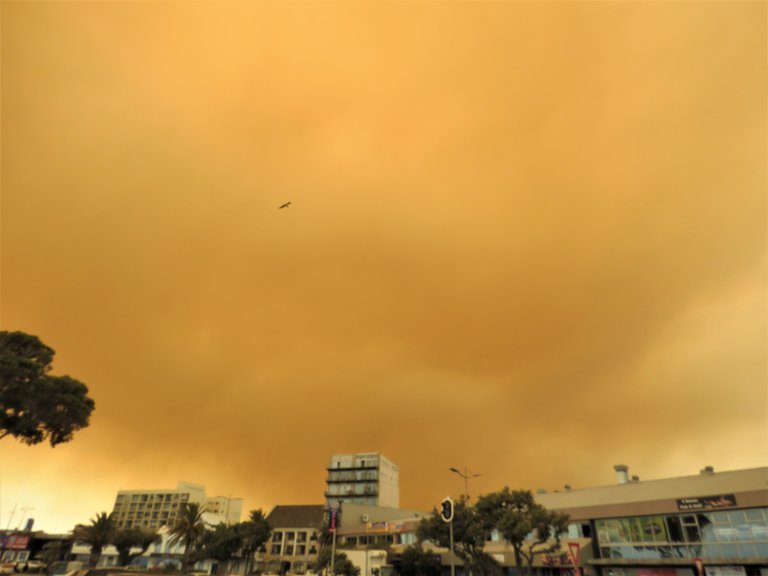 Slowly covering the blue skies above the sea.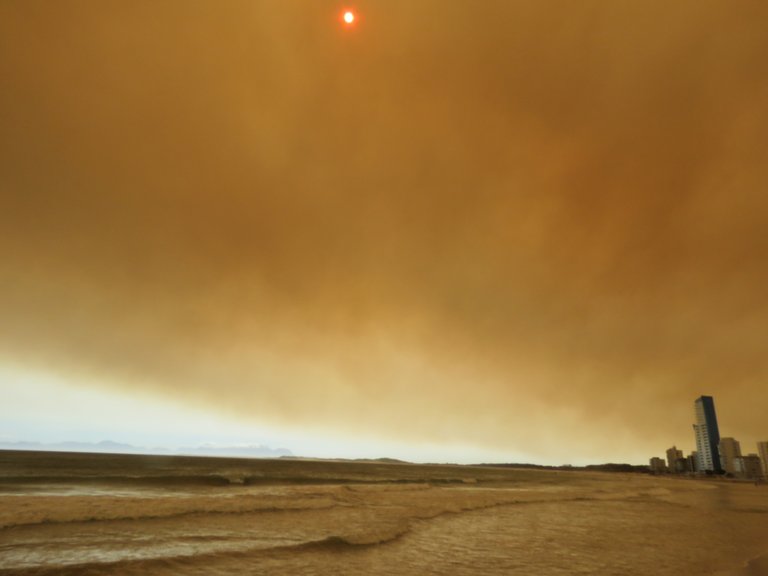 This is what we are worried about, as that fire can run in the winds at speed and it can engulf the hill slopes in a flash.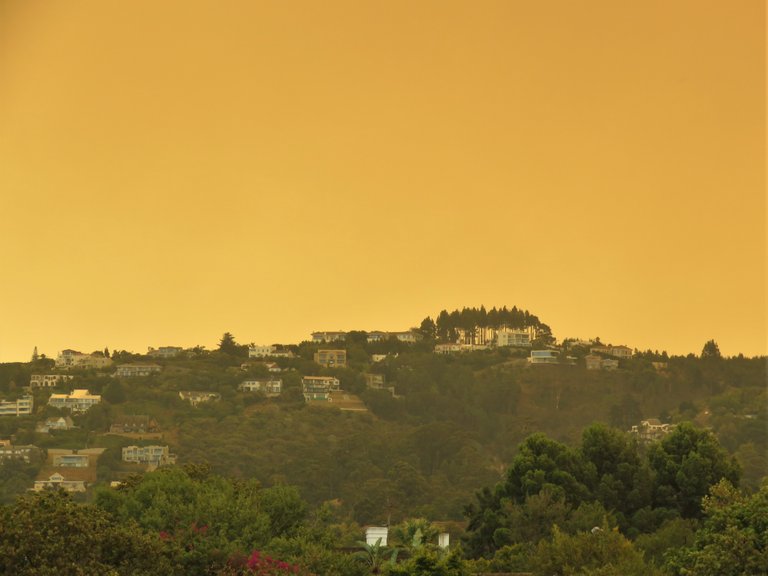 An alert was sent out to all of the homesteads in a 10 kilometer range around the fire to be prepared, as our wind directions change frequently and the fire can race off in different directions. We heard a warning on the radio that people should keep their pets inside and remove their cars under trees.
The fire teams worked through the night and through the whole of today to try and contain the spread of the fire and let's hope that the wind will give them a break.
And That's All Friends!
Note: All photos are my own and taken with a Canon Powershot SX60HS camera.
We hope that you have enjoyed the pictures.
Thank you for supporting a post by @papilloncharity