This is my entry for #wednesdaywalk created by @tattoodjay. This week I am taking my walk in my train journey as the rainy season has transformed the scenery into rich green colour. This stretch of my walk on the train starts around Udon province in the north-east of Thailand. The countryside around this town is being gradually turned into real estate projects of townhouses and condominiums. So, I do not know how long these green fields and wooded areas would be left as they are. But at present some local villagers could still live happily with very little money. I know some Chinese investors had been very interested in buying all the agricultural land around this town as the location is strategically relevant for generating future wealth.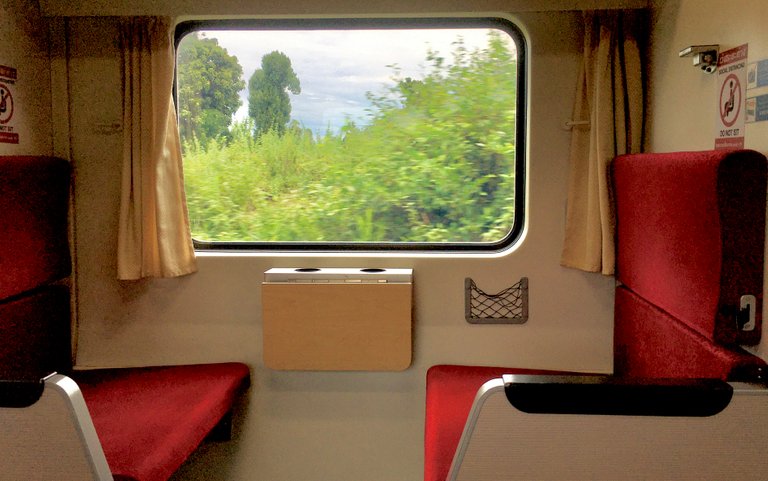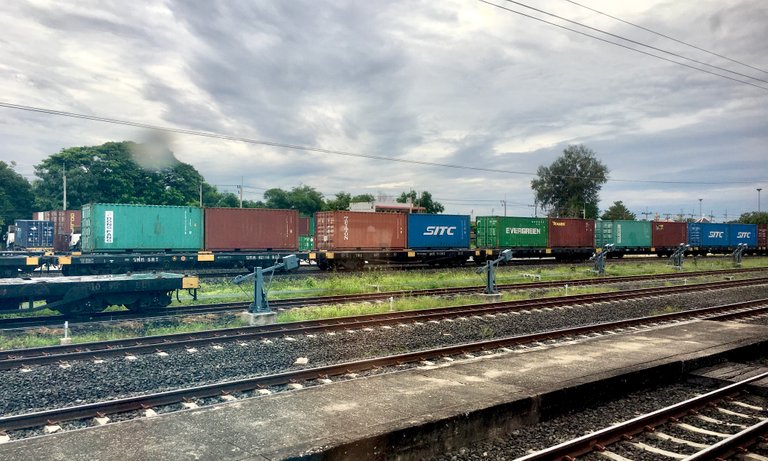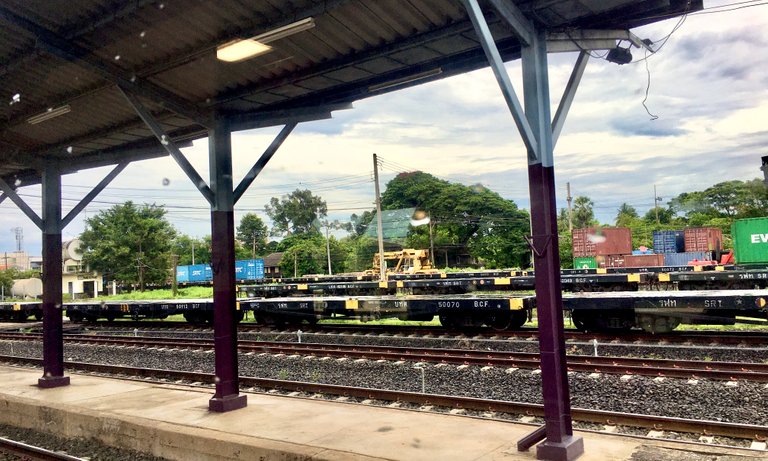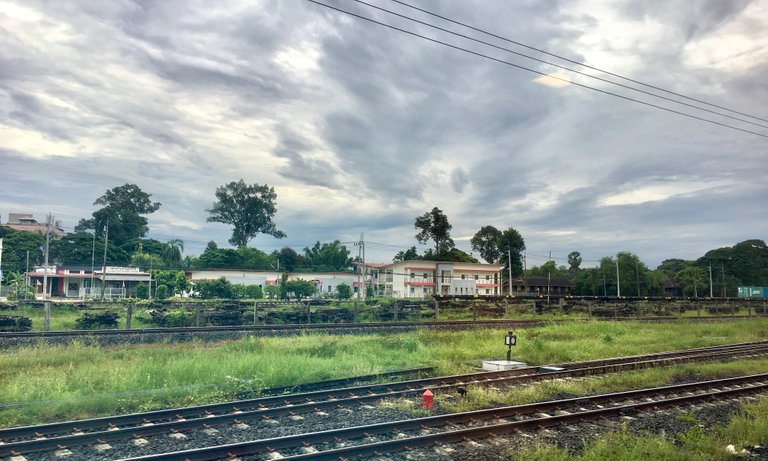 Udon (or Udon Thani) is becoming very modernised with mega-big shopping mall and hotels, a branch of Bangkok Hospital, famous schools, well known restaurants and coffee shops. You would be surprised to see many foreigners sitting at various coffee shops in Udon. A local village on Udon is well known for having a foreign son-in-law in every household! It started with one villager getting married to an expat long time ago. Then, the husband's friends and families came for visit. Slowly, those visitors became spelled bound by the countryside and local people. Some visitors became married to local villagers. Then their friends and families came to visit and so the whole new cycle began to repeat itself.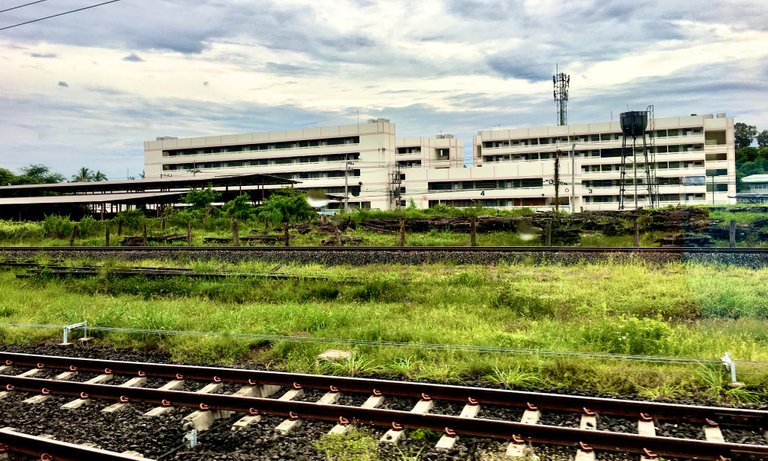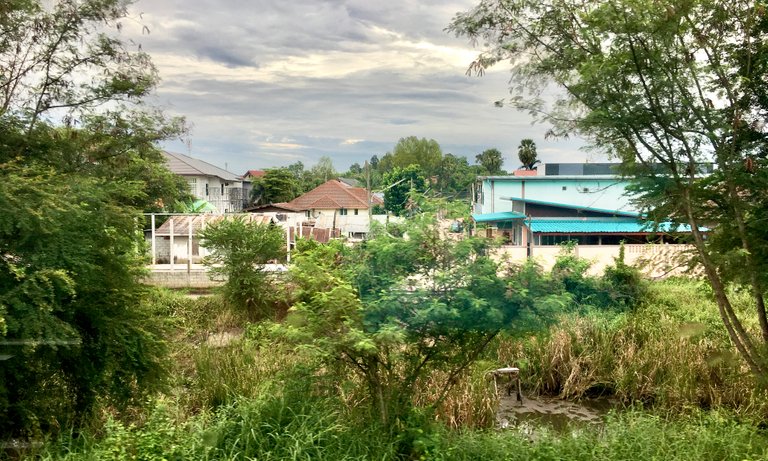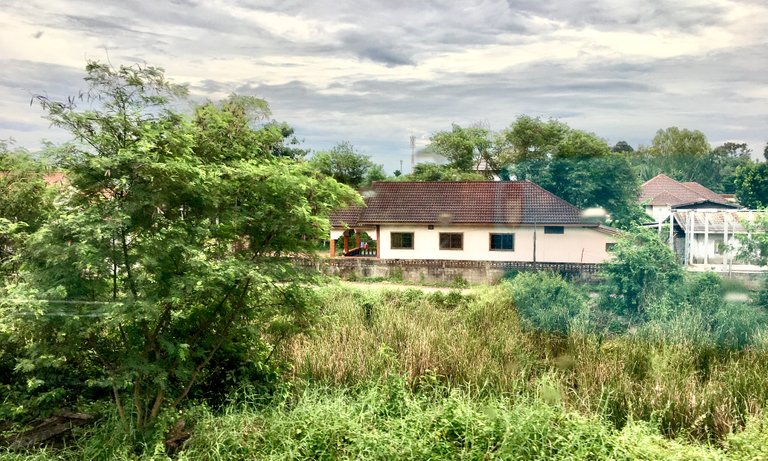 I like the scenery from Udon to Nongkhai as the countryside is still green with rice fields and woods. One could only imagine the amount of big trees and forests which had been exploited by some early developers of the railway. There used to be wild bears and wild animals in this area long time ago. Material progress does have very negative consequences on nature. The slow down in the economy has hampered the Chinese investment projects in the northern part of Thailand. But things will change when the 'bullet train' project could get started, for better or for worse.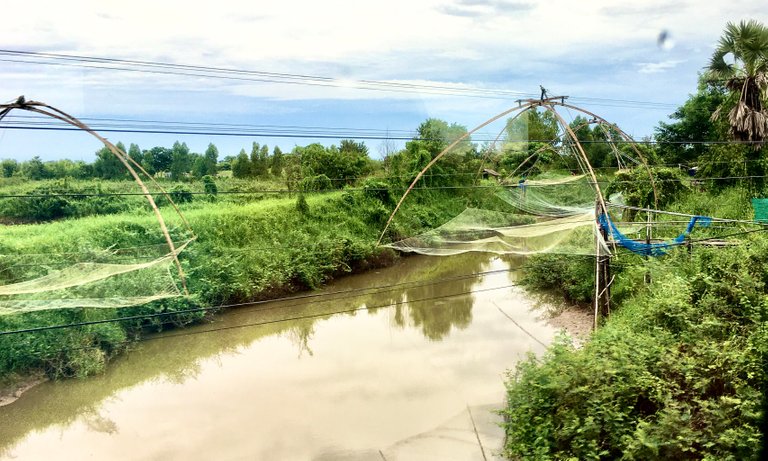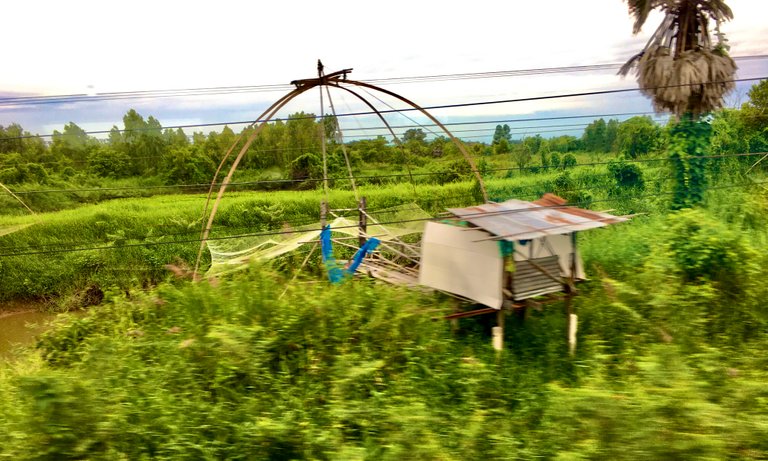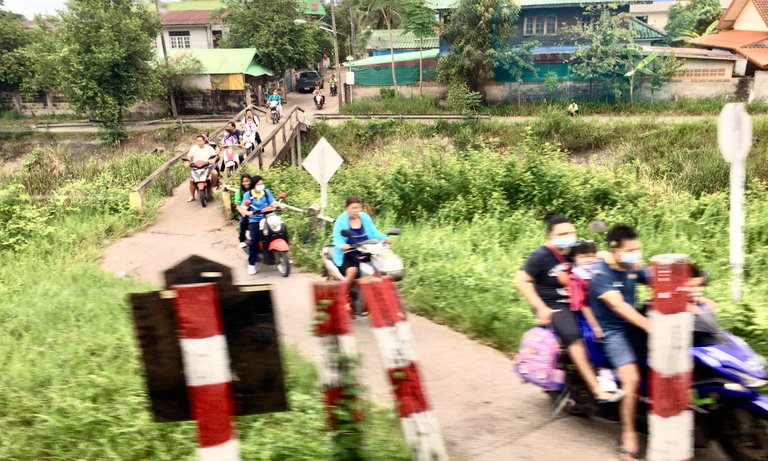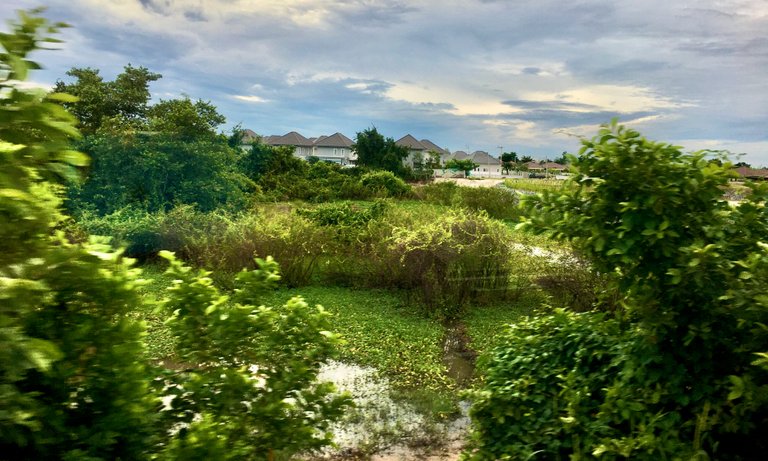 วันนี้เราจะพาเดินเล่นชมวิวข้างทางจากรถไฟ วิวที่เห็นมาจากบริเวณเขตเมืองอุดรธานีไปทางหนองคาย เราชอบวิวสองข้างทางจากอุดรมาก เพราะยังเป็นธรรมชาติมาก ชาวบ้านยังทำนาและจับปลาเพื่อการเลี้ยงชีพ แต่เราก็เห็นว่าเขตเมืองกำลังขยายออกไปเรื่อยๆ มีตึกสร้างใหม่และคอนโดสร้างแบบไม่สูงมากแล้ว เมืองอุดรเริ่มมีความเจริญเหมือนกรุงเทพฯ มีห้างสรรพสินค้าขนาดใหญ่ โรงแรมห้าดาว ร้านอาหารและร้านกาแฟที่คนรู้จักดี มีโรงพยาบาลกรุงเทพสาขาอุดร และโรงเรียนอินเตอร์ด้วย นอกจากนี้ยังมีหมู่บ้านที่ทุกย้านมีลูกเขยเป็นฝรั่ง เริ่มจากที่ชาวบ้านคนหนึ่งแต่งงานกับฝรั่งมาตั้งรกรากที่บ้านเกิดด้วยกัน คอบครัวและเพื่อนๆของสามีมาเยี่ยมที่เมืองไทย คนที่มาเยี่ยมก็เริ่มติดใจวิถีชีวิตที่นี่ ไม่นานนักเพื่อนของสามีก็มาแต่งงานกับเพื่อนของภรรยาในหมู่บ้าน พอครอบครัวและเพื่อนของฝรั่งมาร่วมงานแต่งงาน และมาเยี่ยมเยียนก็มาติดใจชีวิตและวัฒนธรรมของทางอีสาน จากนั้นมาก็มีชาวต่างชาติที่รู้จักกันมาปักรกรากที่หมู่บ้านกันเกือบทุกครอบครัว ฉะนั้นอย่าแปลกใจหากเราจะเห็นชาวต่างชาตินั่งจิบกาแฟตามร้านกาแฟในเมืองอุดรกันมากกว่าที่อื่นๆ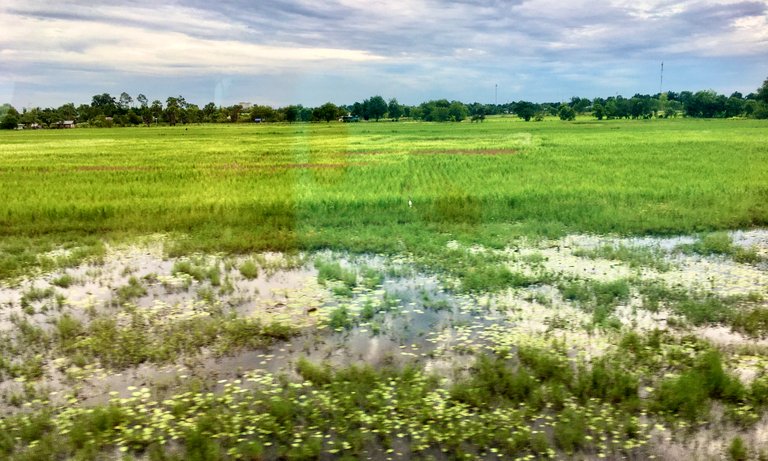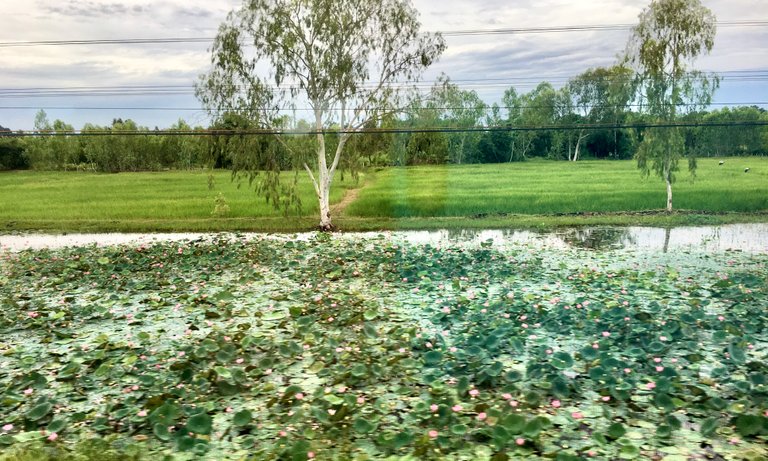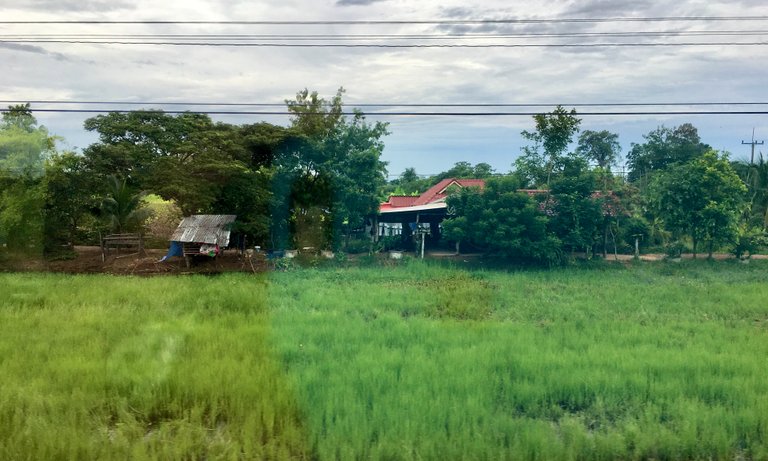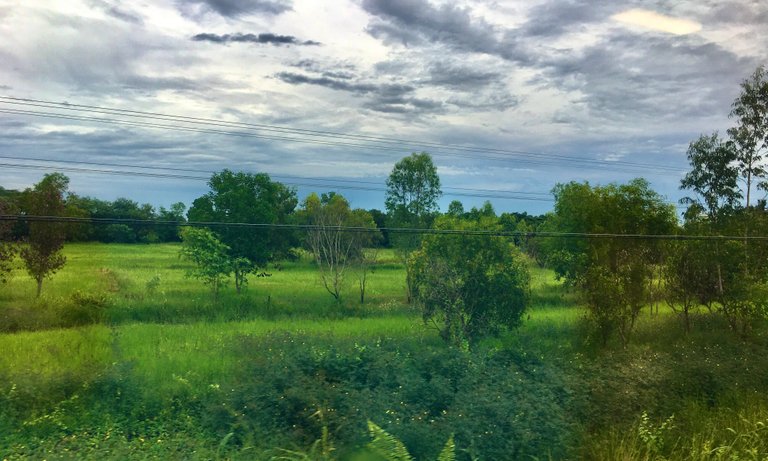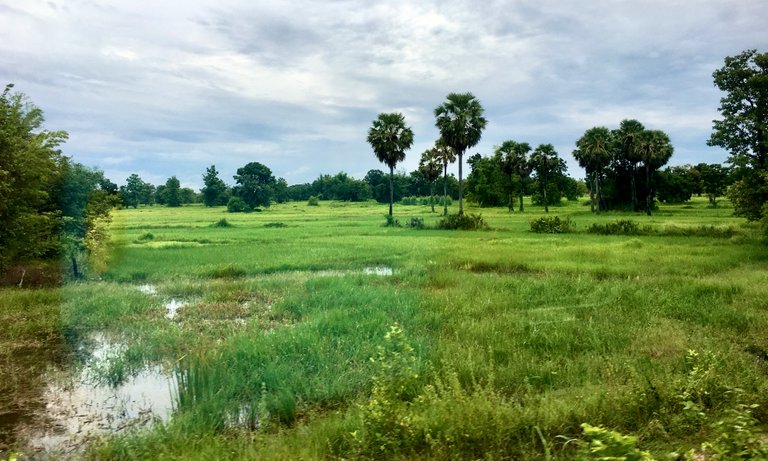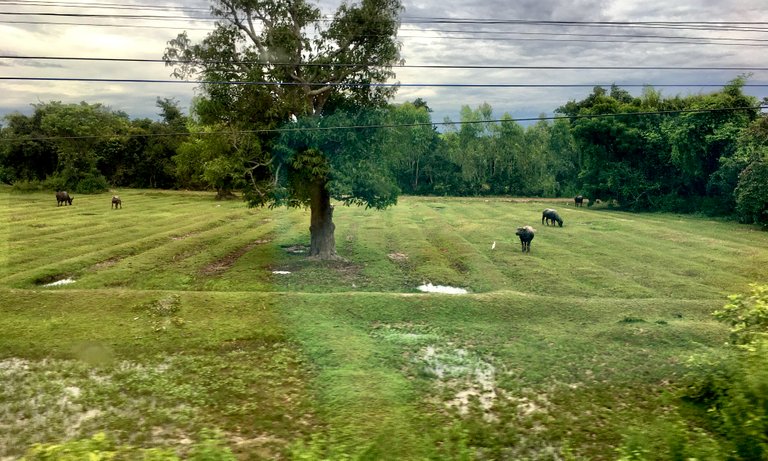 เราคิดว่าอุดรเป็นเมืองที่น่าอยู่สำหรับคนที่ยังมีเด็กในวัยเรียนหนังสือ และคนที่ต้องการทำธุรกิจเพราะที่นั่นมีสนามบินนานาชาติ สามารถเดินทางไปที่ต่างๆได้สะดวกรวดเร็ว ไปเชียงใหม่หรือเมืองจีน หรือภูเก็ตก็ได้ คนที่นั่นมีกำลังซื้อมากเพราะมีคนชั้นกลางเป็นส่วนใหญ่ มีคนบอกเราว่ามีแต่คนขี้เกียจเท่านั้นที่เป็นคนจนในอุดร แต่ถ้าอยากอยู่แบบเงียบๆเรียบๆในราคาที่ถูกกว่ามากหลายเท่า เราคิดว่าไปอยู่หนองคายดีกว่ามาก ค่าครองชีพถูกกว่าในอุดร ราคาข้าวเหนียวสังขยาห่อละห้าบาทยังมีขายทั่วไป อาหารการกินที่นี่มีความหลากหลาย ชีวิตก็ช้ามากเพราะคนที่นี่ยังปั่นจักรยานไปตลาดกันปกติ สภาพแวดล้อมก็ยังดีกว่าที่อื่นๆ ตราบใดที่ไม่มีโครงการอุตสาหกรรมมาเปิดที่นี่ เราเห็นมีโซลาร์เซลล์ฟาร์มกำลังขยายตัวอยู่ทางไปอุดร ปัจจุบันฝรั่งที่มาอยู่ระยะยาวเริ่มน้อยลง อาจเป็นเพราะเขาต้องกลับบ้านแล้วติดการปิดประเทศ ส่วนคนที่ไม่ได้กลับไปก็ยังคงถีบจักรยานไปตามถนนในเมืองหนองคาย และบางคนก็ไปนั่งตามร้านกาแฟที่มีฝรั่งเป็นเจ้าของ ความคึกคักของกลุ่มผู้เกษียรลดน้อยไปมาก เราก็หวังว่าทุกอย่างจะเป็นปกติโดยเร็ว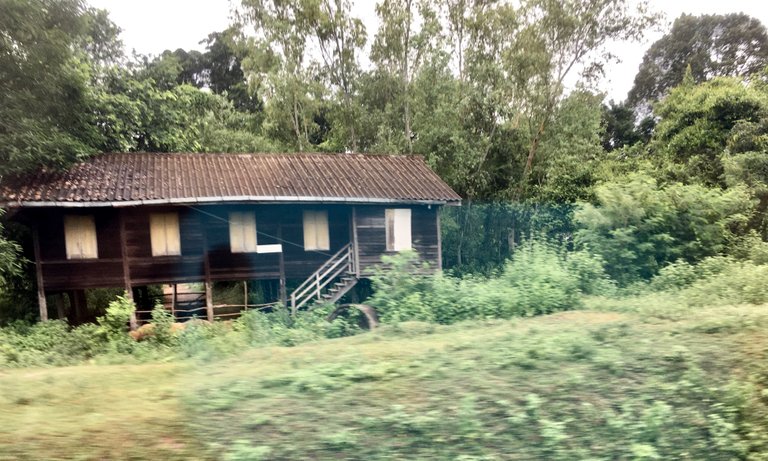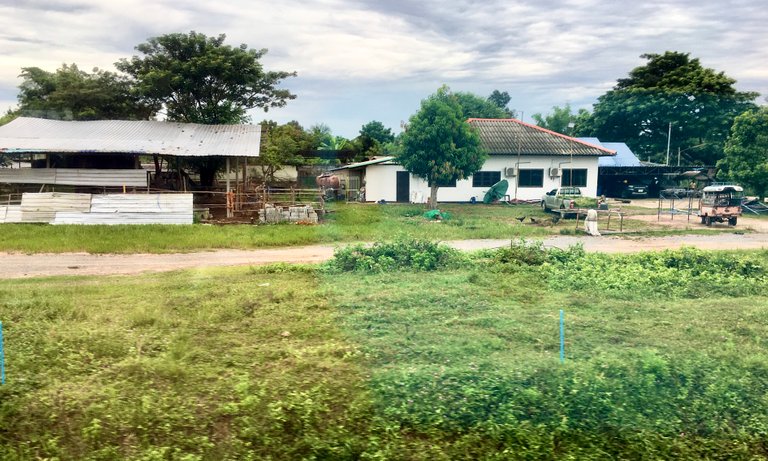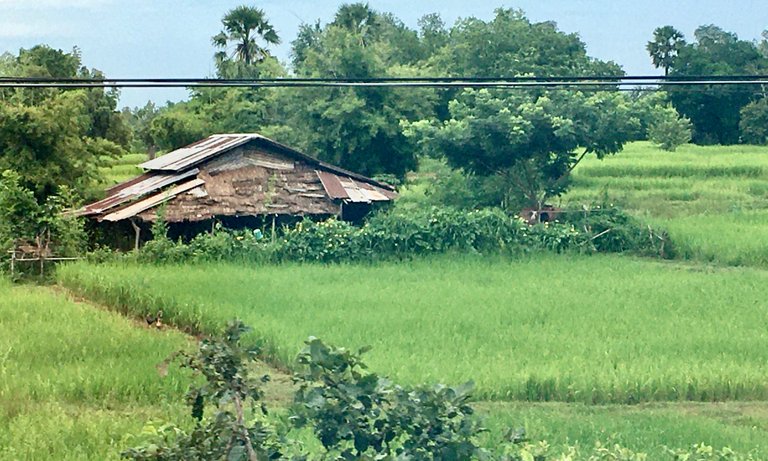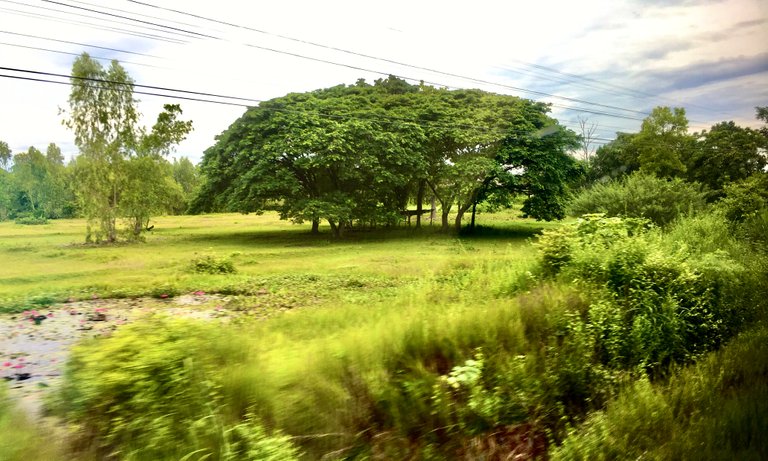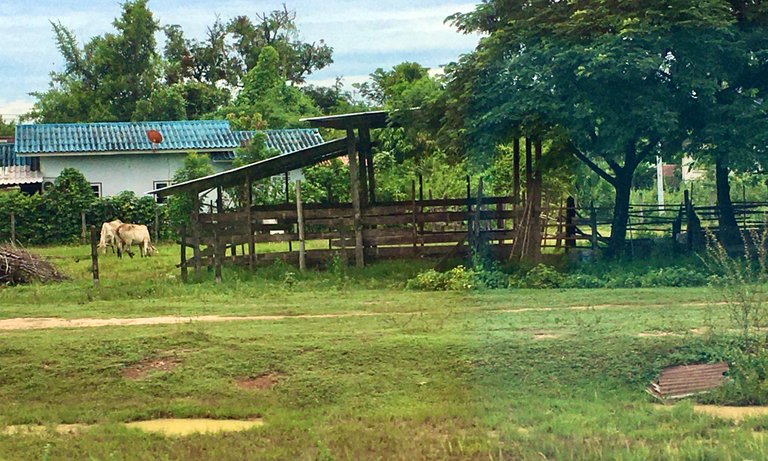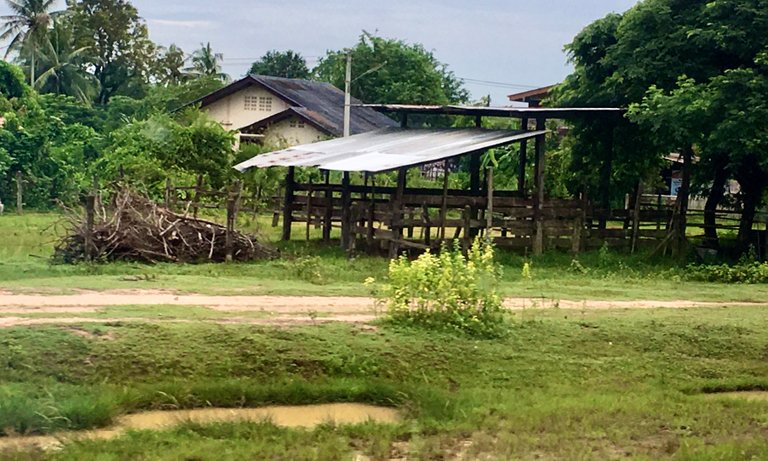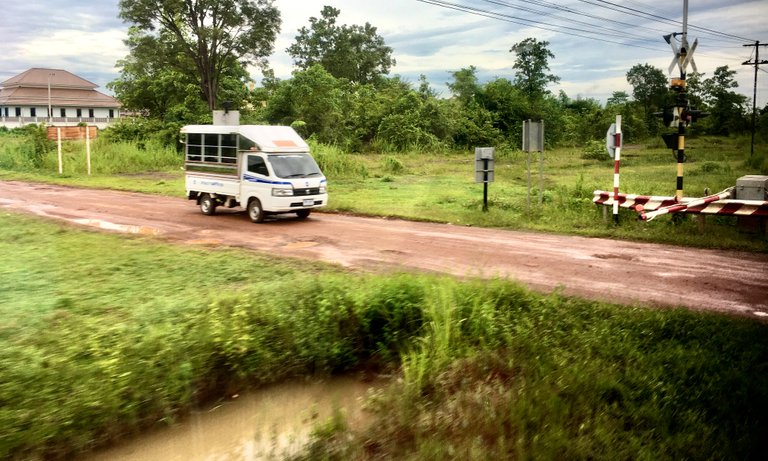 Wishing you all a very nice day.
See you.