My son is a more gentle soul than he'll ever let on. It means I will protect him from the very last vestige of my power. I will stand before him should danger come your way, besides him as he finds his footing, and only behind when he is ready for the challenges in this world. I won't ever leave him. Never. Though these bones will age my love is eternal, so am I, so is he. I was there when he came into the world; I saw the divine spark that is his soul kindle in his newborn eyes. Love is the only genuine thing in this crazy world, the only thing that is true sanity. So when I look upon my son I see the achievement that made all the pain of my life worthwhile. He came in my way as the light from the sun, his emotions as warm as the touches of those gentle rays. There were days I felt that I had drowned, yet he shone in the belief that I would swim when strength returned. Happiness is enjoying the moment, being present for that gift that is living, and allowing it to become intense. He is a blessing to me despite his disabilities.
---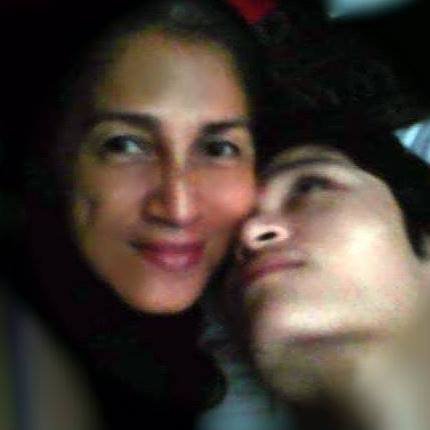 ---
Bonding time with my physically challenged son is my joyous moment especially seeing him amused with my funny punchlines. I love hearing his laughter and seeing him smile. He kisses and embraces me, his way of expressing his love and gratitude for the time we spent together. Honestly, it bleeds my heart because he cannot talk but with his loving gestures; I am thankful that he can comprehend what I am telling to him. It's still my greatest joy seeing him happy. Tuning up the colors of his high-spirit mood, tuning in the warmth of his voice, feeling the melody of his everyday rhythms, brings the most exquisite sense of thankfulness that renders me whole. That is why I always find time to be with him alone every day after my house chores and online work. I worked from home, so I can juggle my time on writing and taking care of my son personally.
To see your blessings is to allow light to shine within you, to step forward into the world with confidence, and allow every scar to heal until you are strong from your core all the way to your perfect skin. It is this sense that makes my soul robust, strong enough to greet storms and sunny days just the same.
Thank you, Lord, for the gift of life and joy that you have given to us.
Joy is the purest form of the human mind where there is no place for vices like anger, hatred, jealousy, and pride. Being joyful shows we have no place for fear of any kind. It liberates us secure and content. Our gratitude for all we have got reflects in our happiness in minor pleasures of life. JOY
---

☆・:˜"°•ڰۣڿ♥ڰۣڿ•°"˜・:・゚☆☆・:˜"°•ڰۣڿ♥ڰۣڿ•°"˜・:・゚☆ ☆・:˜"°•ڰۣڿ♥ڰۣڿ•°"˜・:・゚☆

☆・:˜"°•ڰۣڿ♥ڰۣڿ•°"˜・:・゚☆☆・:˜"°•ڰۣڿ♥ڰۣڿ•°"˜・:・゚☆ ☆・:˜"°•ڰۣڿ♥ڰۣڿ•°"˜・:・゚☆