The moment I saw the contest had to do with food, I knew I had to make an entry. Hello everyone, I'll do the honors of answering both questions this week.
'If you had a choice to "COOK" or "ORDER DELIVERY," which would you choose, what food would you have, and why?'
This is a very simple question with an easy answer. I'd pick making orders any day over cooking. It's always surprising and a thing of joy for me when I see there are people who love cooking. I cook for survival only and not for the fun of it.
Unfortunately, ordering food means spending more money than I normally would if I cooked myself and I'm not rich.
If I was to order for food now, I'd go for small chops. 'Small chops' in Nigeria is all of the deep fried flour goodness you can think of. It includes puff-puff, Samosa, fish rolls, chin-chin, peppered meat etc.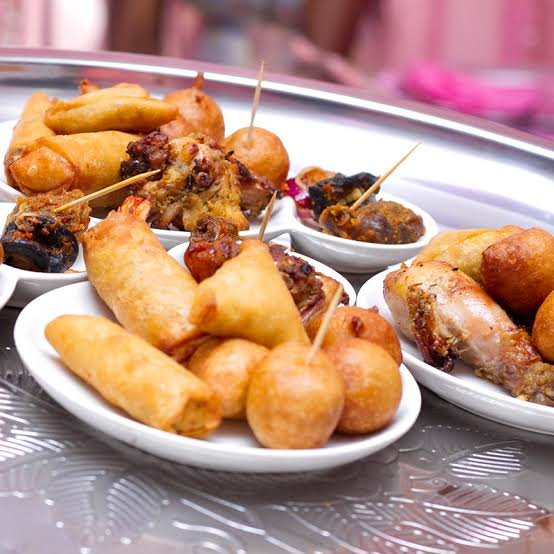 source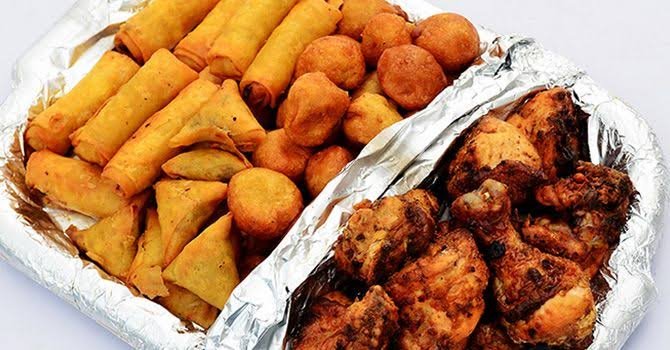 source
I literally am having a foodgasm from these photos right now.
They're really delicious and come in all shapes and forms. The fillings are particularly spicy, Nigerian style and just leaves me craving for more.
Puff-puff is quite the king of all small chops in Nigeria and it's very easy to make. To answer the second question,
When you cook, what is one of the best dishes of your country/region? Share the recipe with us, please!
Here's a puff-puff recipe.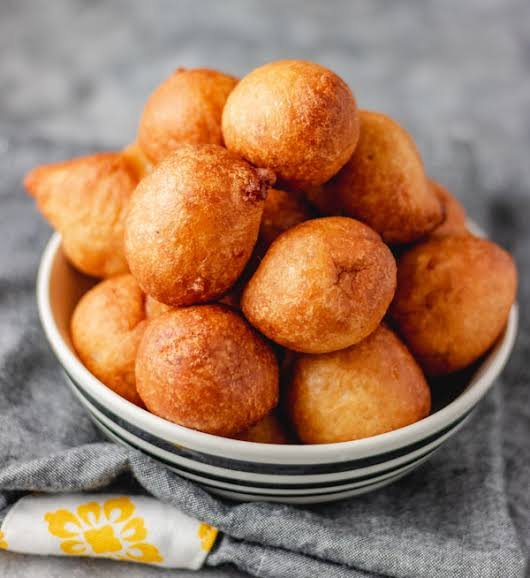 source
Ingredients
All purpose flour (500g)
Sugar (150g)
A pinch of salt
Milk (optional)
Yeast (10g)
To be completely honest, I don't even measure the ingredients most times, I just throw everything in a bowl and mix with water until I get a smooth, sticky batter.
Do the mixing with warm water or warm milk using your hand. Cover the batter properly to avoid air getting in and leave for 30 mins. The batter would rise and then you'd be ready to fry.
Set your vegetable oil in a pan on the stove, enough to deep fry. When it's hot, scoop the batter with your fingers and roll into the hot oil. It will puff up in a ball as it gets into the oil. That's where the name puff-puff comes from.
Fry until golden brown and you should have something like this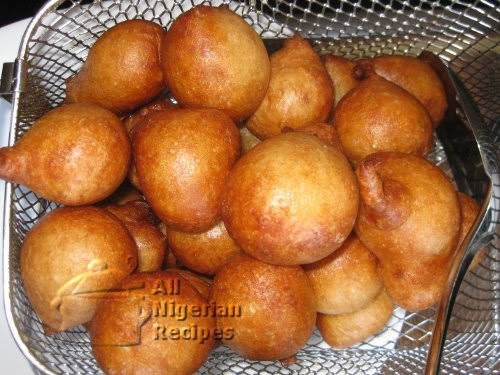 source
I hope you try this out and tell me what you think.
Thank you!
I invite @glotokens to participate in the contest.