#Tet holiday, the most special holiday tradition in me

The holidays are all about tradition. What is your most cherished family holiday tradition? Tell us about it, how it came to be, and why it's special to you.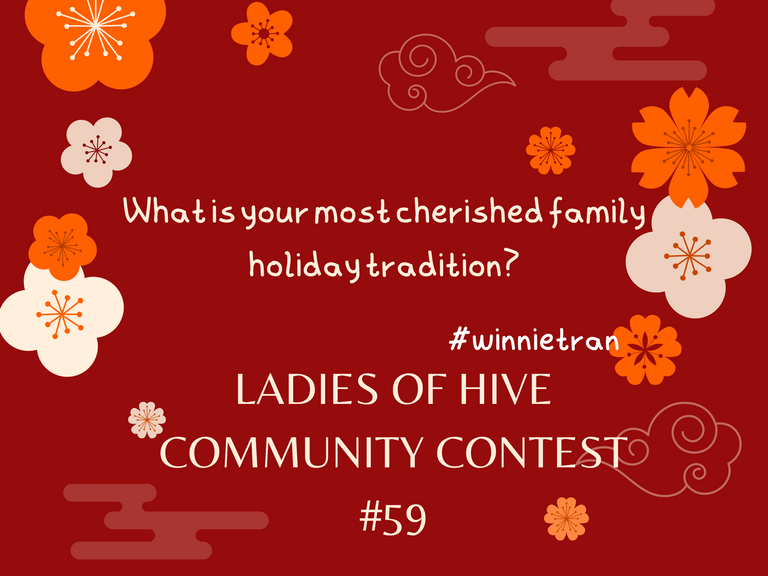 Design with Canva
As Vietnamese, we have so many holidays that impressed the tradition in a year. And for me, the most special time and holiday is the Tet holiday, which is represented for a new year and new begins. That also a time of reunion for all of us, people who work or study far from home, will go back home on this time. This is also a special time for all the Vietnamese, we will go back to our parent's home or our hometown to celebrate the new year with our family. The 1st day of the year is very important and be verified according to the Vietnamese calendar, so it's might be a little different from the Western calendar. For example, our first day in 2022 will be February 1st.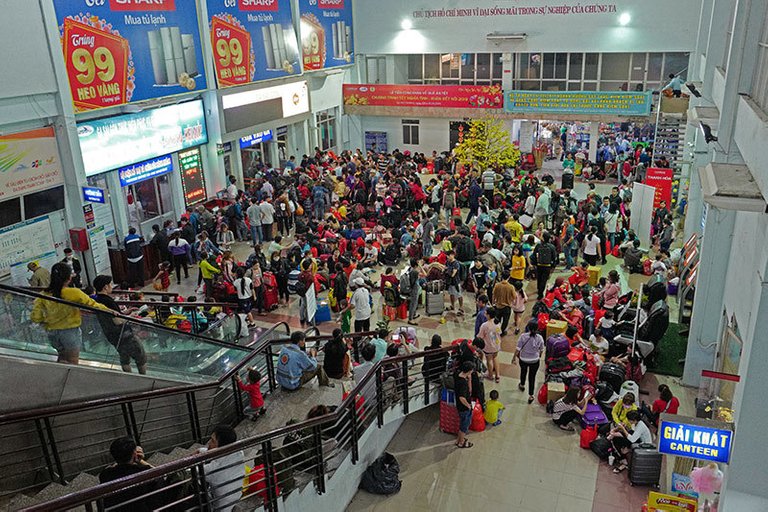 Source
For me, it's not only a traditional holiday but also a chance for us to meet other members of my family. There are some cousins and relatives we just can call and hard to meet because they are working and living in other cities. Tet holiday is a chance for us to reunite and meet after a long time.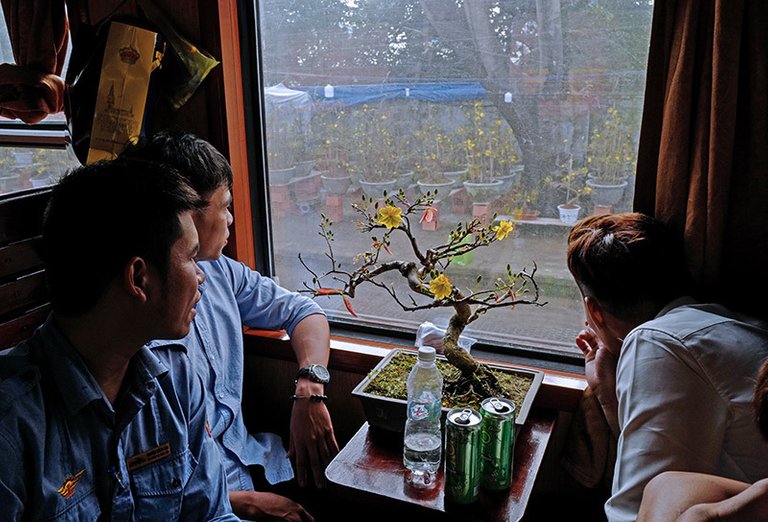 Source
Besides that, prepare the significant things which only has in this occasion. We will prepare food and decorate the house to welcome a new year full of happiness and joy.
We will prepare the signature foods for this occasion, and depending on the region we might have a little bit different from the foods. However, most of us both have meat stewed in coconut juice, pickled scallion heads. And can't miss out on the watermelon and 5 other fruits which represent the fulfillment in money (custard apple, fig, coconut, papaya, mango) and good things will come.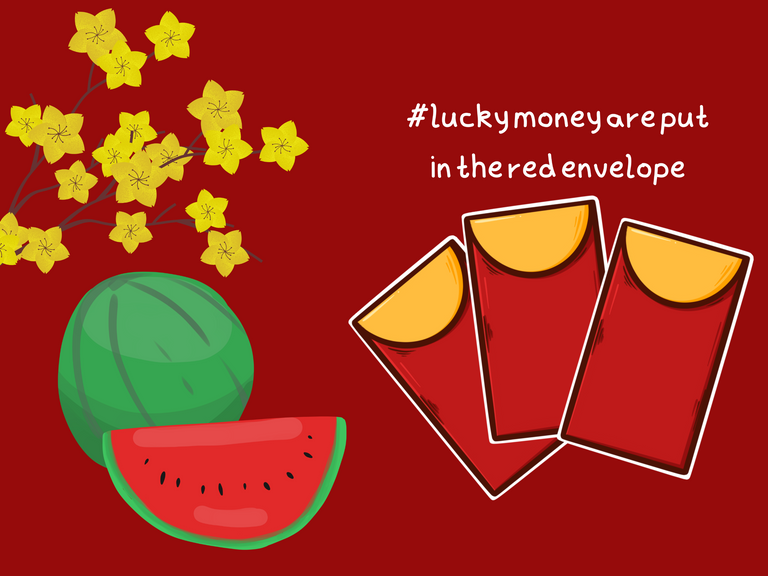 The busiest time in the Tet holiday is 3 days before the Tet because we have to prepare everything before the 1st day. Market, supermarket or stalls in the street are so crowded and we can easily feel the atmosphere of this traditional holiday.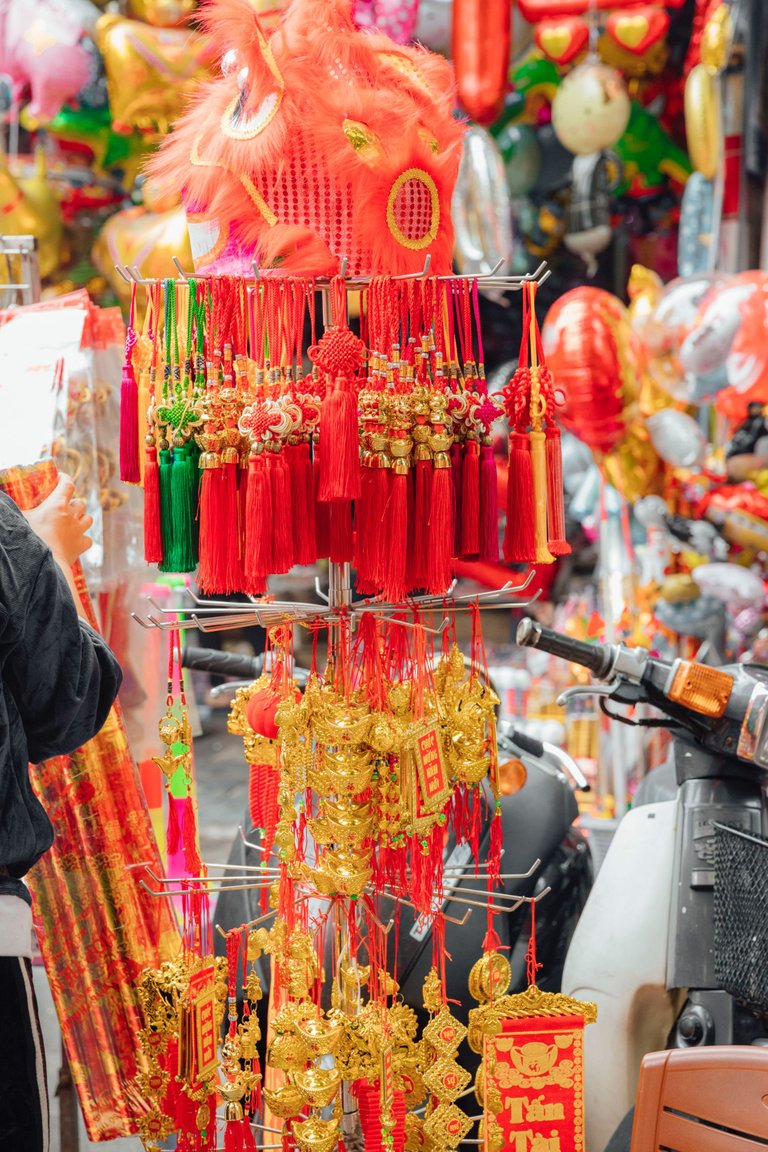 Cre: Hong Son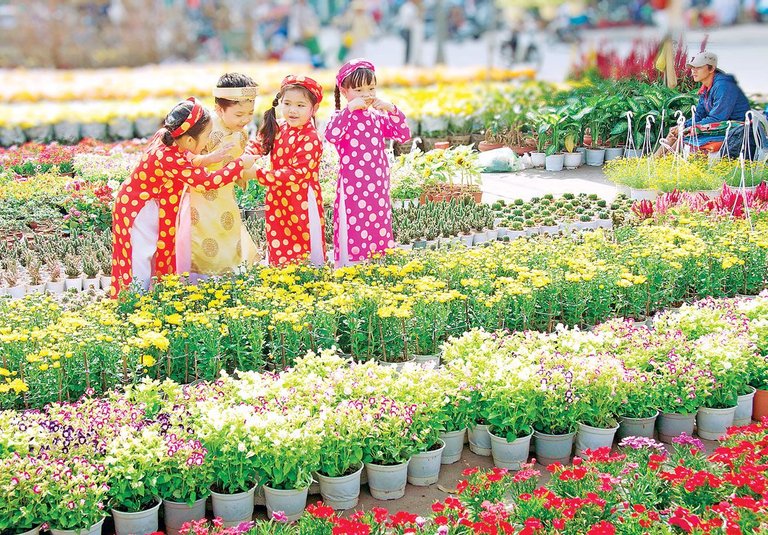 Cre: Kieu Oanh
I really can not forget how I was excited to be back home on the Tet holiday and see other people are lined up to the plane to be back in Vietnam to celebrate the biggest and most important of Vietnamese in a year. This year might be a bit more special because we are facing a pandemic and some of the activities might be eliminated. However, I think that seeing each other and all of us are all good that is truly a big gift. Because pandemic gave a big loss to many people, we are all praying for this can be stopped soon and no more heartbreaking scenes happen.
Hope everyone will have a new year that fulfilled with all happiness and luck.
Here is my entry for Ladies of Hive Contest #59. Thank you for the great questions this week by @elizabethbit. And I would like to thank you @trangbaby for inviting me to answer this question. I want to invite @annvu @sunnyvo and @lynnnguyen to join me in this contest.
Thank you for reading my post.
---
---