Once again I'm here with you, participating in this week's contest, beautiful empowered women of #LadiesofHive Community. This time the answer wasn't long in coming, in less than 3 seconds I knew I was going to answer. So without further ado let's get the game on.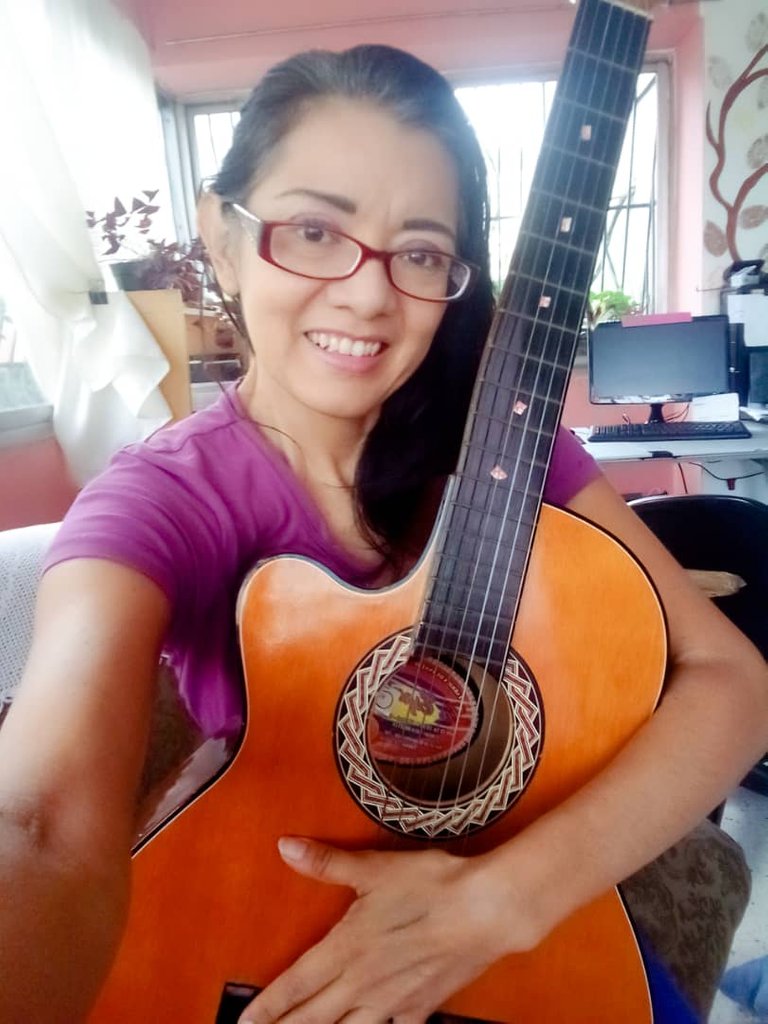 My guitar and me
First Question: If you could have any talent in the world, what would it be?
I have always thought that musicians are creative people, full of expressiveness and above all happiness. If music makes magic in me, I don't want to imagine what it means to play an instrument. It must definitely be magical and it would take me out of this world, I would be in Nirvana on earth. You can say that I have auditory sensitivity and I love certain melodies that take me to a state of peace.
The instrument I am most passionate about is the guitar, it is delicate, its chords accompany any musician and always, usually, the guitar is present in all the songs I listen to and like. Also the subtle female form of the guitar gives it a certain touch of sensuality.
So if I could have one talent, it would definitely be to play the guitar, just like Paco de Lucia, considered the best flamenco guitarist. I would really love to be able to play his famous rumba "Entre dos aguas". If you want to listen to it, I invite you to follow this Link, I am almost sure you will fall in love with it as much as I did.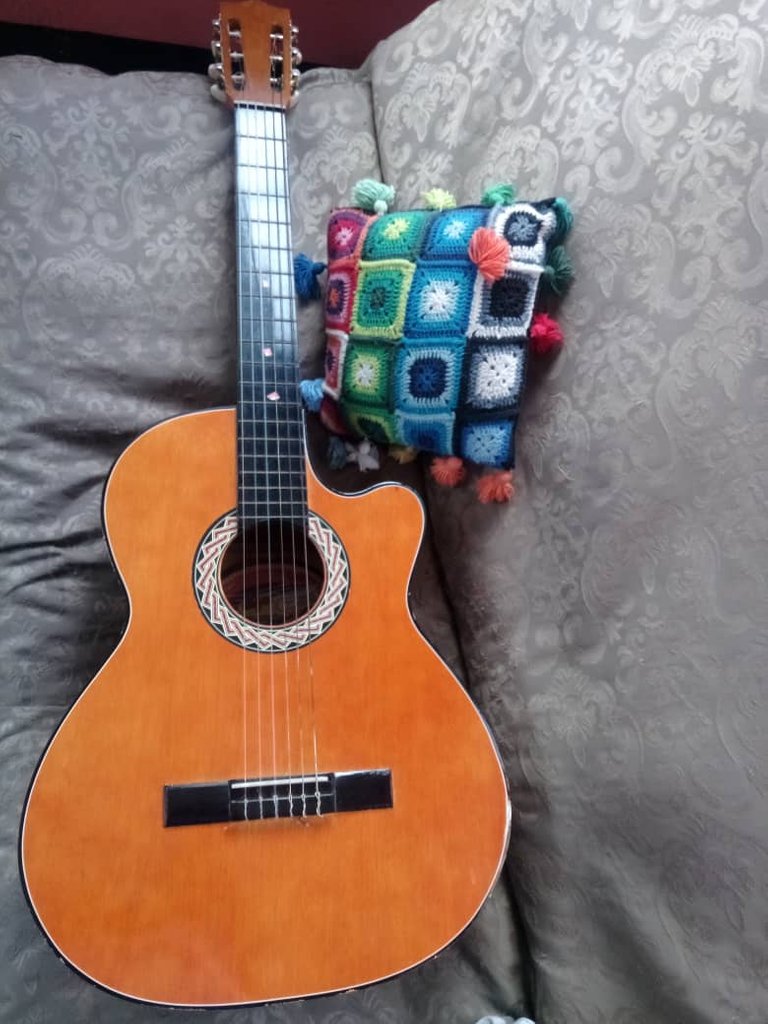 My guitar
Now, if you like the guitar so much, why don't you learn how to play it? In response, I tell you that I have a guitar, I have taken guitar lessons, I learned to play certain chords, but the truth is that along the way I discovered that I have two left ears.
I have barely learned certain chords and melodies. It is not for me fluid to learn to play the guitar, although on second thought, maybe I do what a friend does, he picks up the guitar, sings, but doesn't play it, he just has it as part of his presentation. What really matters is that I love to listen when a friend, a musician or in a band plays the guitar. It's simply magical, it fills me with joy and passion. My little heart races with excitement, I think it's one of the instruments that along with the saxophone, get that thrill in my being.
Second question: What subject do you like to discuss and why?
I really don't like heated discussions, so as much as possible I try to avoid them, but when I get a person who is not extremely passionate about a topic and the conversations can be fluid and enriching, I talk non-stop for hours.
I have found myself talking about personal evolution. It is a topic I am passionate about, as I am in that process of rediscovering myself, understanding who I am. After writing the above sentence, I thought it may sound absurd. Is that @tibaire you don't know who you are, the answer is definitely that I am on my path of rediscovery.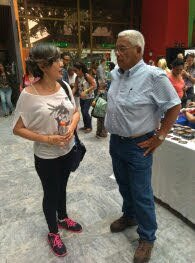 In a pleasant discussion
We always have a role to play and for that we put on our hats whether it is mother, daughter, sister, friend, employee, auditor, assistant, and any role you can think of at the moment, but we are more than a role. We have an essence that invites us to develop our true potential, our expressiveness, and that is precisely what I have found myself talking about lately. Searching within myself, what I am really passionate about and doing it. Remember that what you think is right today, tomorrow may not be! so every day is a new day of rediscovery.
I would like to invite @cbuendia57 and @sirenahippie to participate in this cool contest.
If you made it this far thank you so much for taking the time to read me, I hope you liked it!!!
I used Deepl.com as a traslator. Sorry for mistakes in traslation.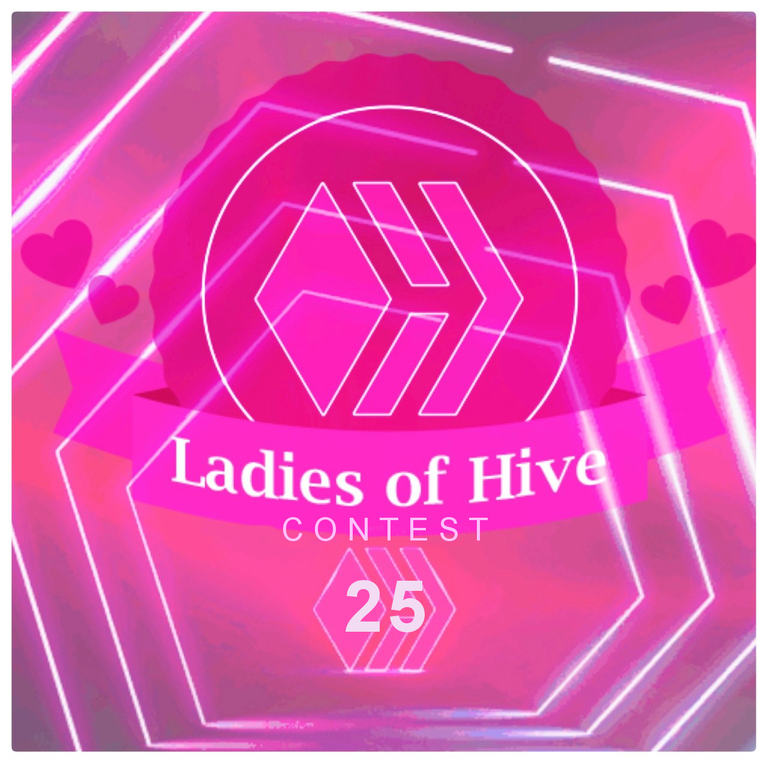 Taken from Ladies of Hive post.

AHORA EN ESPAÑOL
Una vez más estoy aquí junto a ustedes, participando en el contest de esta semana, hermosas mujeres empoderadas de #LadiesofHive Community. Esta vez la respuesta no se hizo esperar, en menos de 3 segundos sabía que iba a responder. Así que sin más comencemos el juego.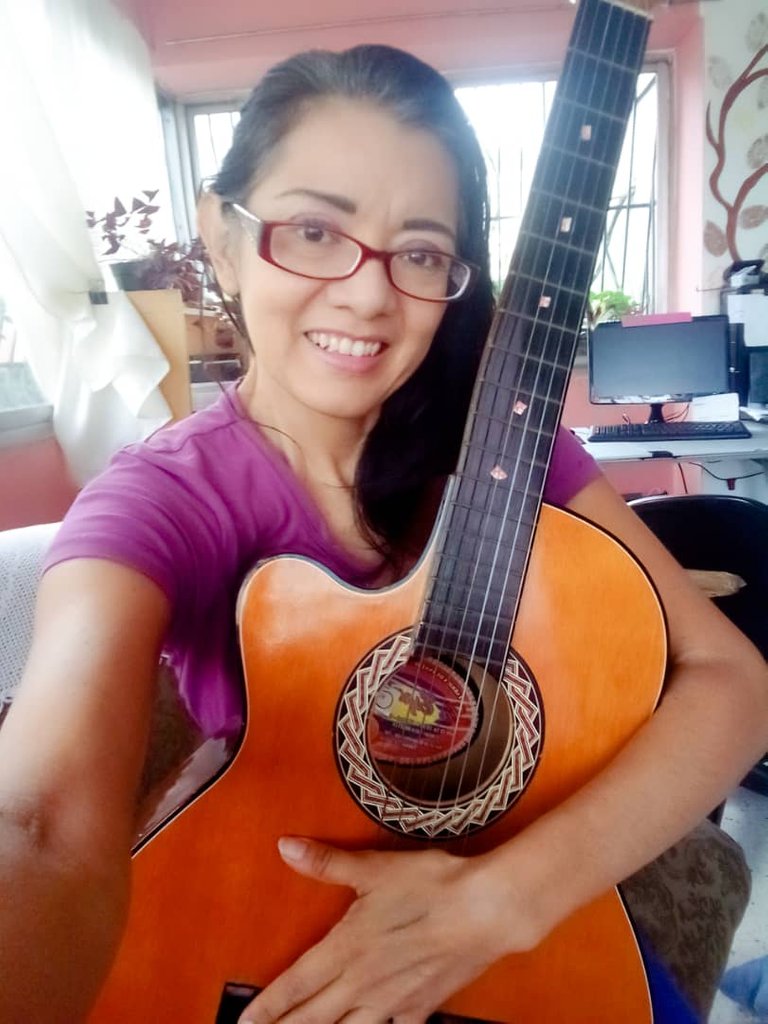 Mi guitarra y yo!
Primera Pregunta: Si pudieras tener cualquier talento en el mundo, ¿cuál sería?
Siempre he pensado que los músicos son personas creativas, llenas de expresividad y sobre todo felicidad. Si la música hace magia en mí, no me quiero imaginar lo que significa tocar un instrumento. Definitivamente debe ser mágico y me sacaría de este mundo, estaría en el Nirvana en la tierra. Se puede decir que tengo sensibilidad auditiva y adoro ciertas melodías que me llevan a un estado de paz.
El instrumento que más me apasiona es la guitarra, es delicada, sus acordes acompañan a cualquier músico y siempre, por lo general, la guitarra está presente en todas las canciones que escucho y me gustan. Además la sutil forma de mujer de la guitarra le da cierto toque de sensualidad.
Así que si pudiera tener un talento, ese sería en definitiva tocar la guitarra, así como lo hace Paco de Lucia, considerado el mejor guitarrista de flamenco. La verdad me encantaría poder tocar su famosa rumba "Entre dos aguas". Si quieres escucharla, invito a que sigas el siguiente Link, estoy casi segura que te enamoraras tanto como yo.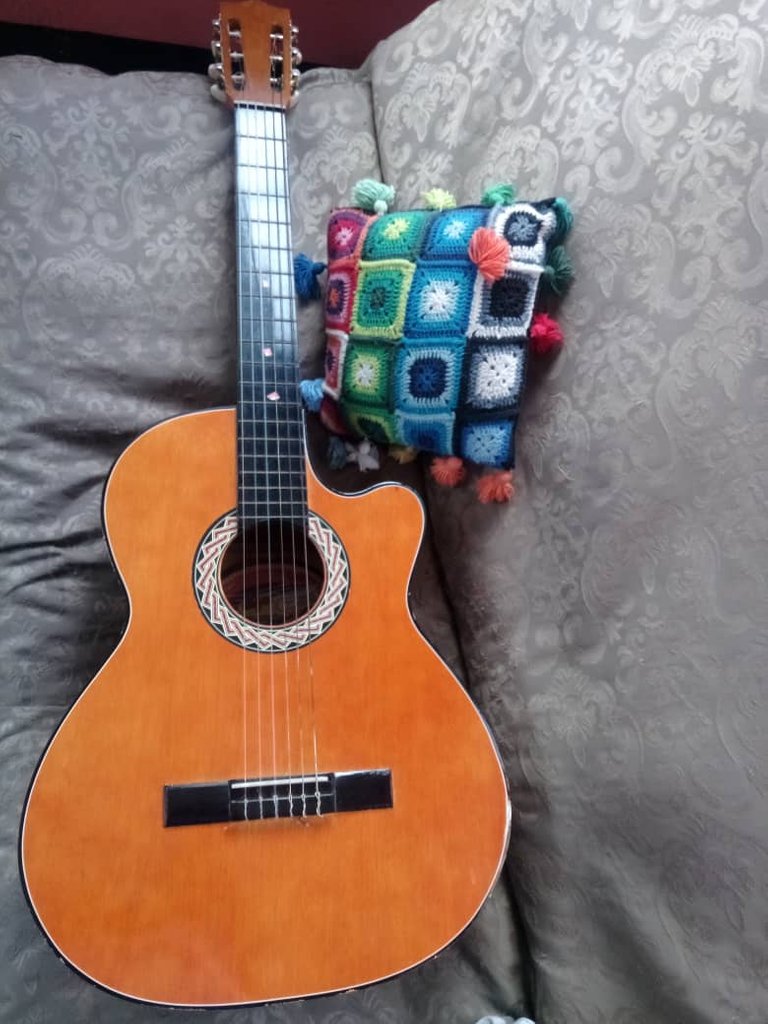 Mi guitarra
Ahora bien, ustedes se dirán, pero si tanto te gusta la guitarra porque no aprendes a tocarla. En respuesta, les cuento que tengo una guitarra, he ido a clases de guitarra, aprendí a tocar ciertos acordes, pero la verdad, en el camino he descubierto que tengo dos oídos izquierdos.
A duras penas he aprendido ciertos acordes y melodías. No es para mí fluido aprender a tocar la guitarra, aunque pensándolo bien, quizá haga lo que hace un amigo, toma la guitarra, canta, pero no la toca, solo la tiene como parte de su presentación. Lo que realmente importa es que amo escuchar cuando un amigo, un músico o en una banda tocan la guitarra. Simplemente es mágico, me llena de alegría y pasión. Mi corazoncito se acelera de emoción, creo que es uno de los instrumentos que junto con el saxofón logran esa emoción de mi ser.
Segunda pregunta: ¿Qué tema te gusta discutir y por qué?
La verdad no me gustan las discusiones acaloradas, así que en lo máximo posible trato de evitarlas, pero cuando consigo a una persona que no se apasione al extremo en un tema y las conversaciones puedan ser fluidas y enriquecedoras, hablo sin parar por horas.
Me he descubierto hablando acerca de la evolución personal. Es un tema que me apasiona, pues estoy en ese proceso de redescubrimiento de mi misma, entendiendo quien soy. Luego de escribir la frase anterior, pensé que puede sonar absurdo. Es que @tibaire tú no sabes quién eres?, la respuesta definitivamente es que estoy en mi camino de redescubrimiento.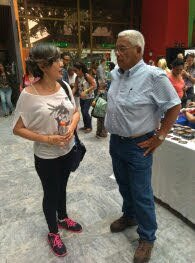 En amena discusión.
Siempre tenemos un rol que representar y para eso nos colocamos el sombrero ya sea de madre, hija, hermana, amiga, empleada, auditora, asistente, y cualquier rol que en este momento se te ocurra, pero nosotras somos más que un rol. Tenemos una esencia que nos invita a desarrollar nuestro verdadero potencial, nuestra expresividad y precisamente de eso me he descubierto hablando últimamente. Buscando en mi interior, que es lo que realmente me apasiona y haciéndolo. Recuerda que lo que crees que es correcto hoy, mañana tal vez no lo sea!, así que cada día es un nuevo día de redescubrimiento.
Me gustaría invitar a @cbuendia57 y a @sirenahippie para que participen en este genial concurso.
Si llegaste hasta aquí muchas gracias por tomarte el tiempo de leerme, espero te haya gustado!!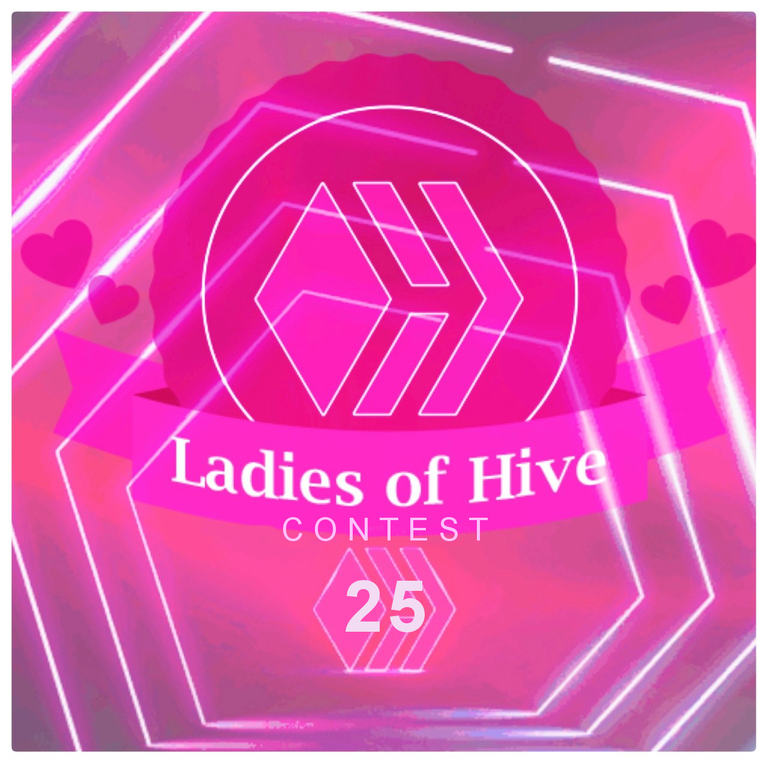 Tomado del post de ladies of Hive