I live in a small town.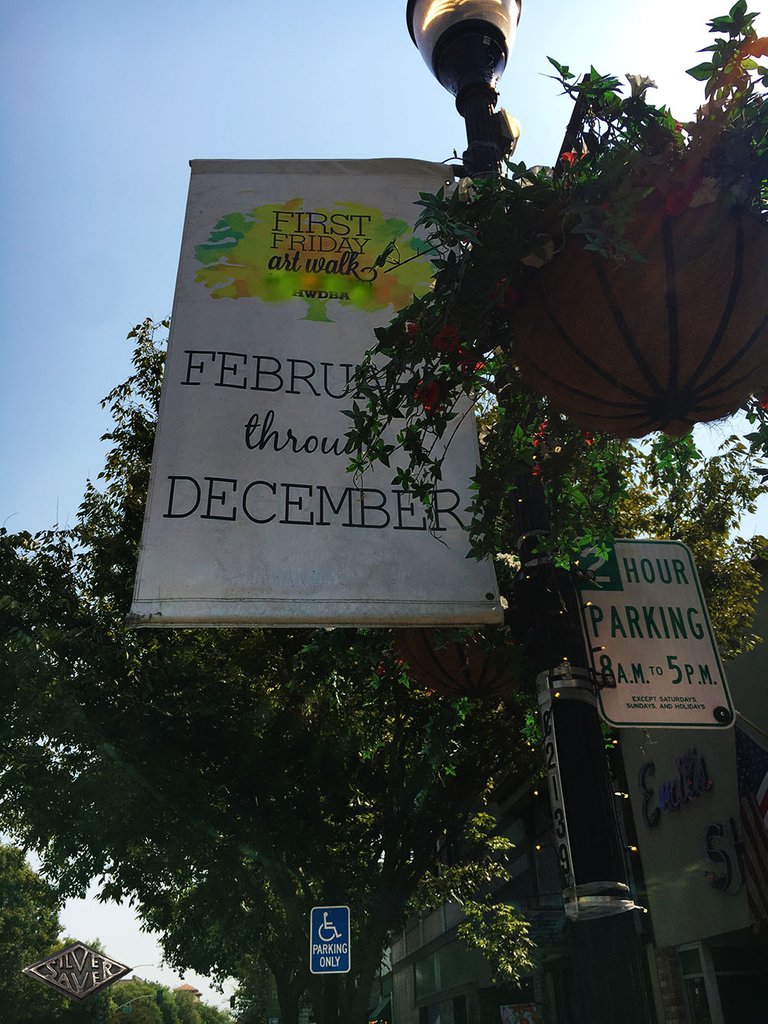 ---
Downtown local business is comprised of small, misceleaneous retail stores and restaurants.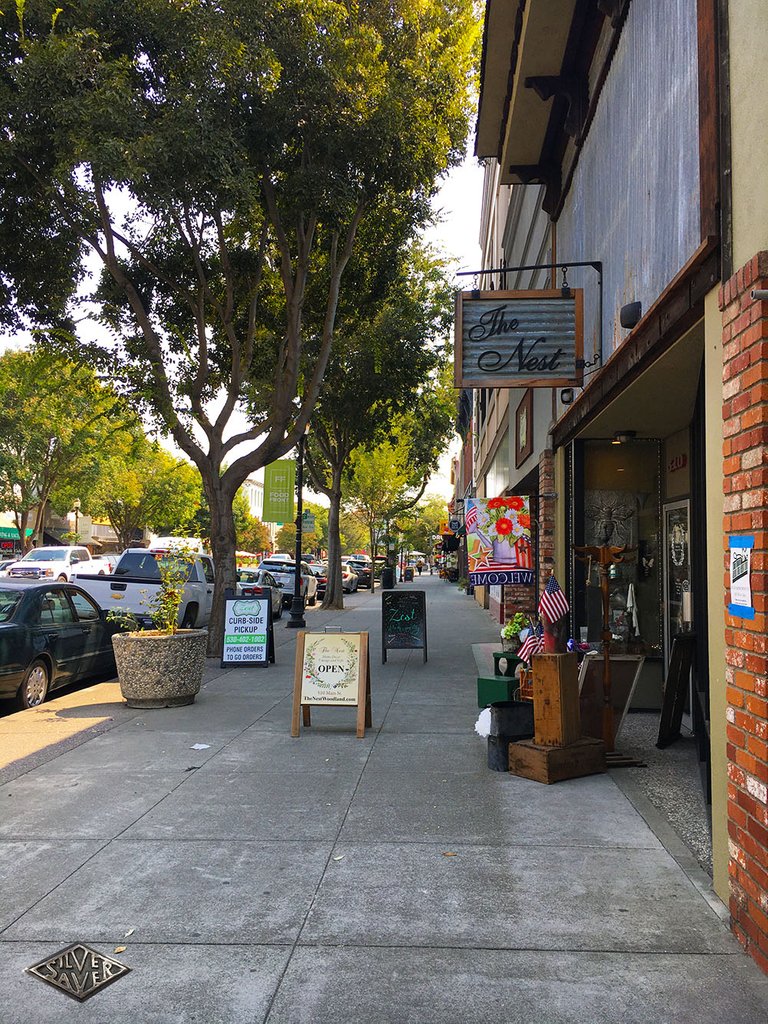 ---
What is immediately noticeable in the downtown area of four short blocks are the outdoor eating places.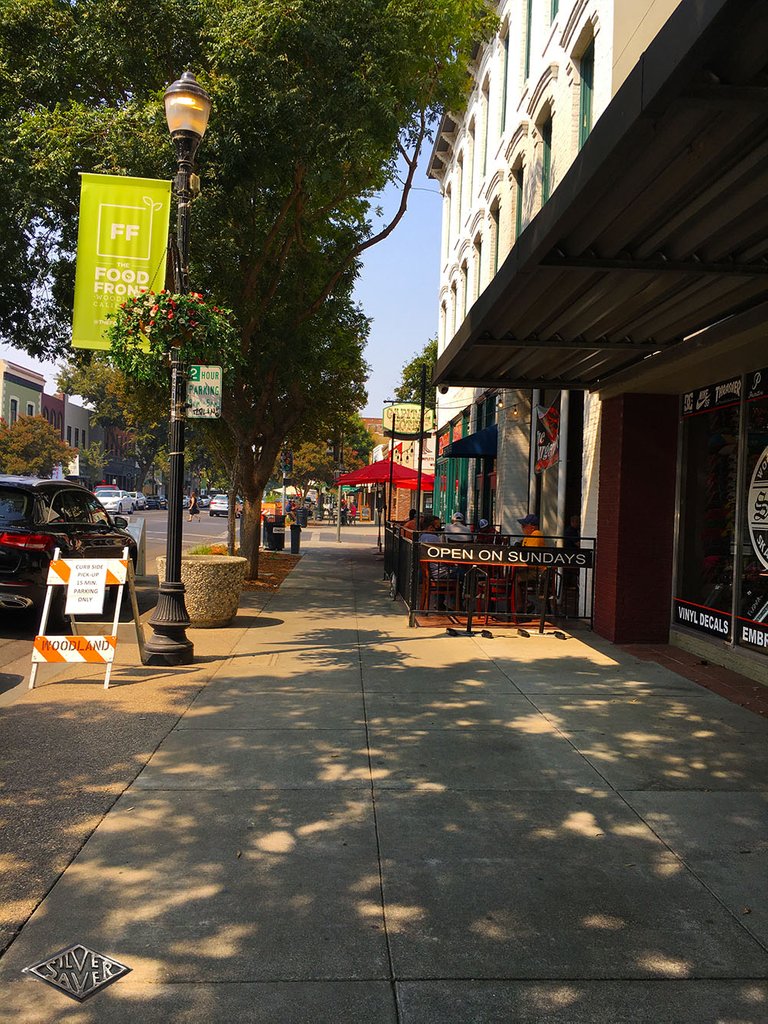 ---
There are at least more than one outdoor eating area in front of restaurants on each block.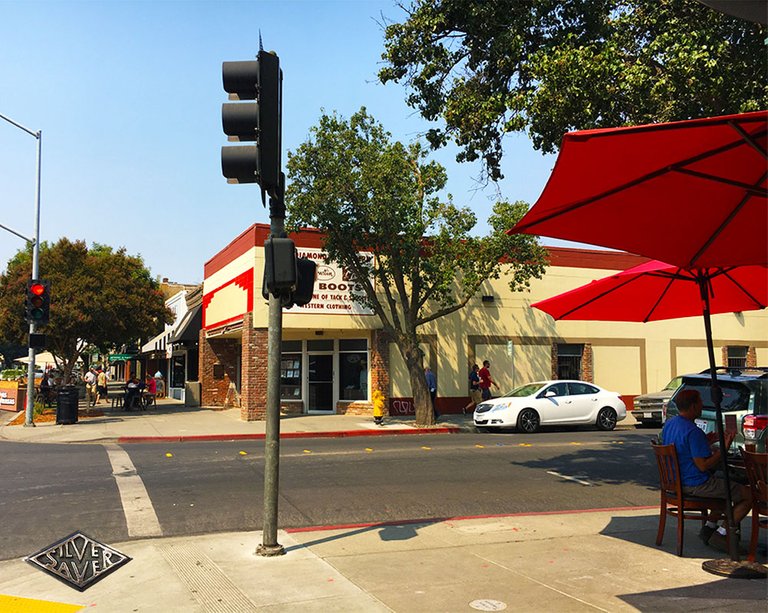 ---
This curbside barbecue...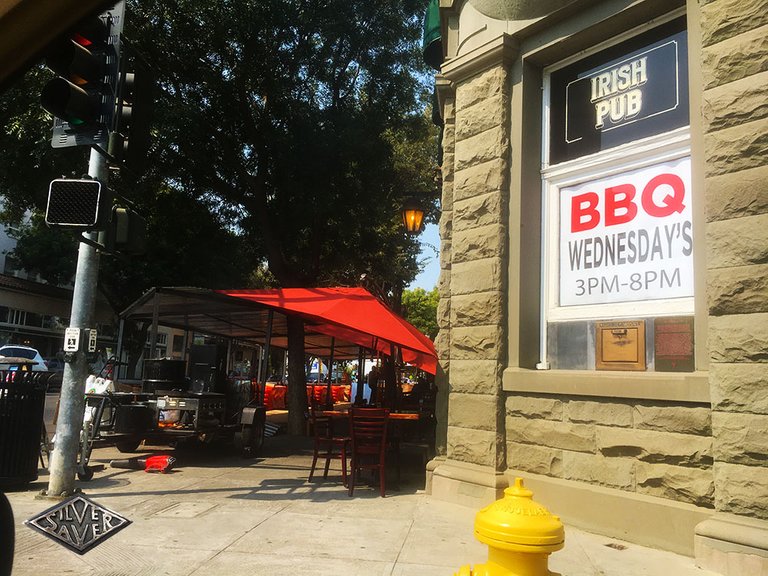 ---
extends to the entire block!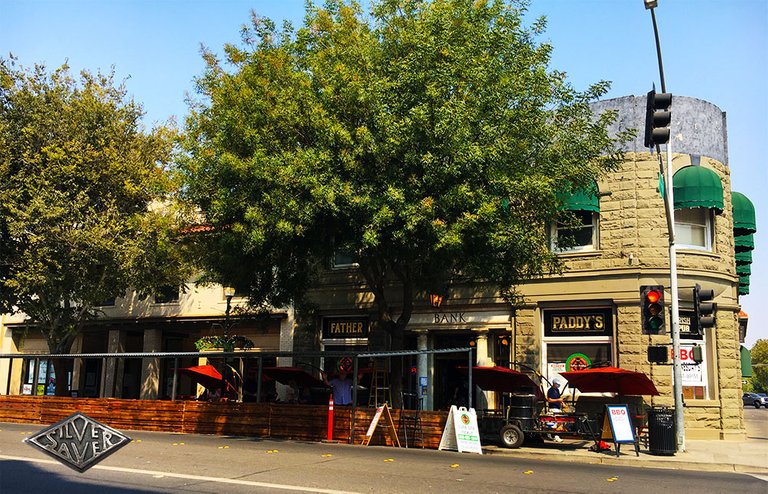 ---
Even the Japanese restaurant across the street has outdoor seating.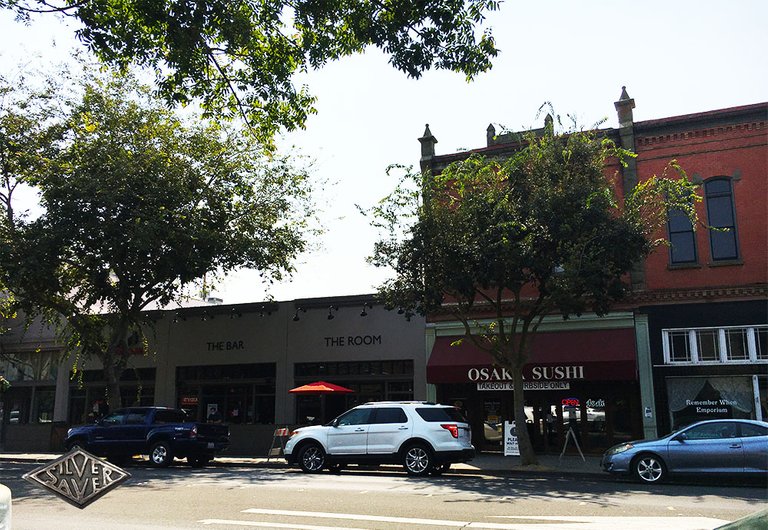 ---
We have three of this type of shop...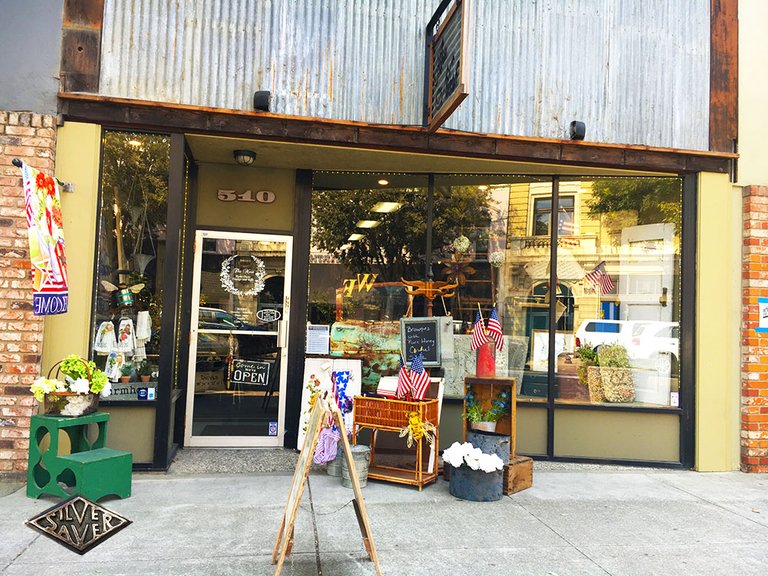 ---
that sell vintage items that maybe of interest to certain shoppers.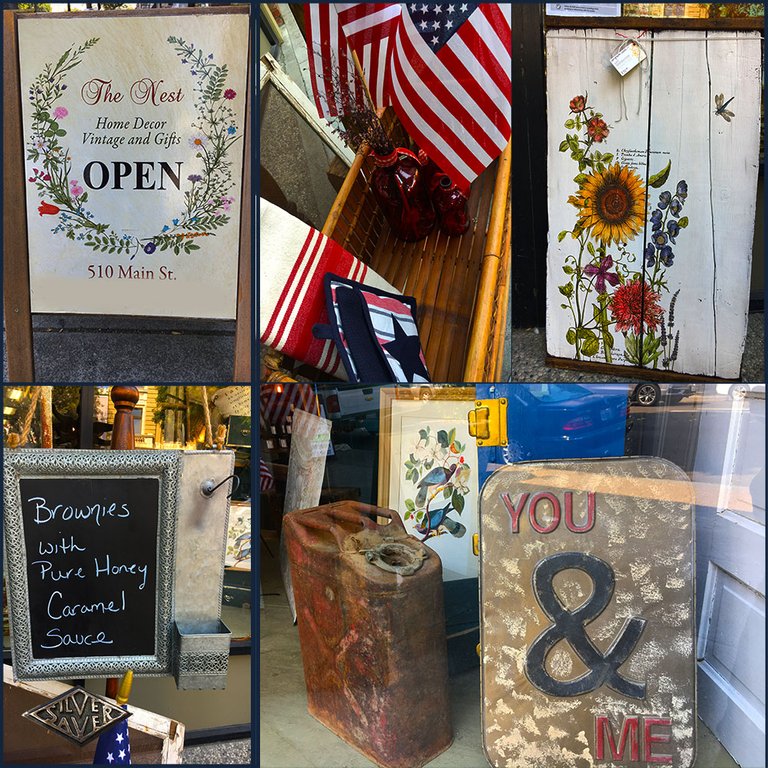 ---
But what I love most is that the next street over are found some of the notable homes in this town.
This Italianate style home with Corinthian motifs is typical of the most popular style of Victorian architecture in this town in the 1870s. The house was built in 1875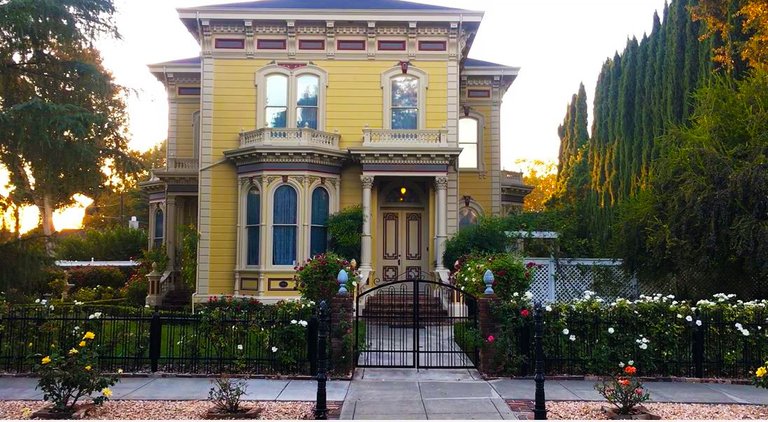 ---
Next is a three-story Georgian Colonial Revival style home that was built in 1905 by a San Francisco architectural firm.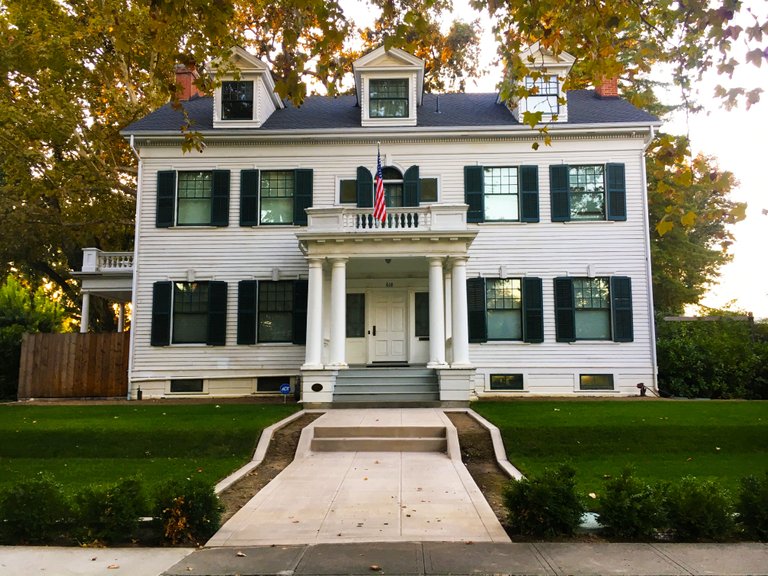 ---
This one is a true gem in the heart of my town. This home has been designated State Historical Landmark #864. The house also received the town's Heritage Home award in 1986.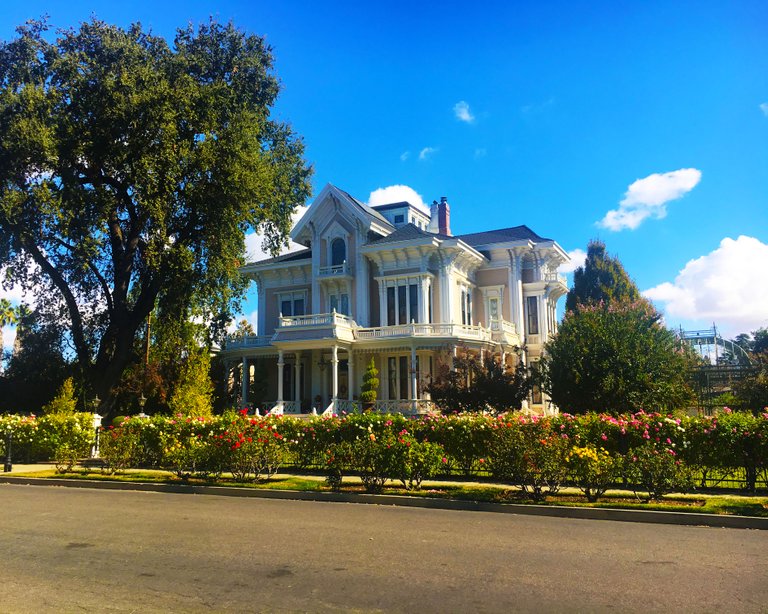 ---
This home, one of the oldest in this town, was built in 1868 by a farmer who moved from Michigan after selling his 320-acre farm near this place. This house received the town's Heritage Home award in 1999.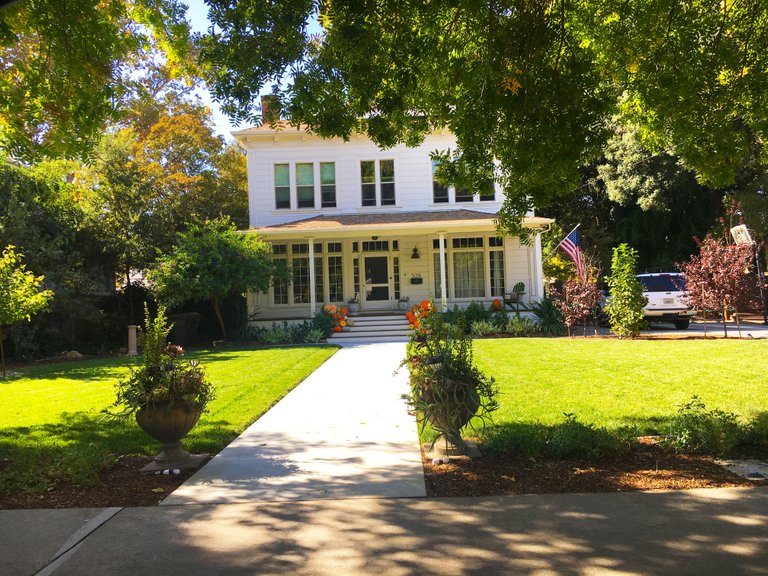 ---
Up next is an Italianate Victorian style home built in 1878.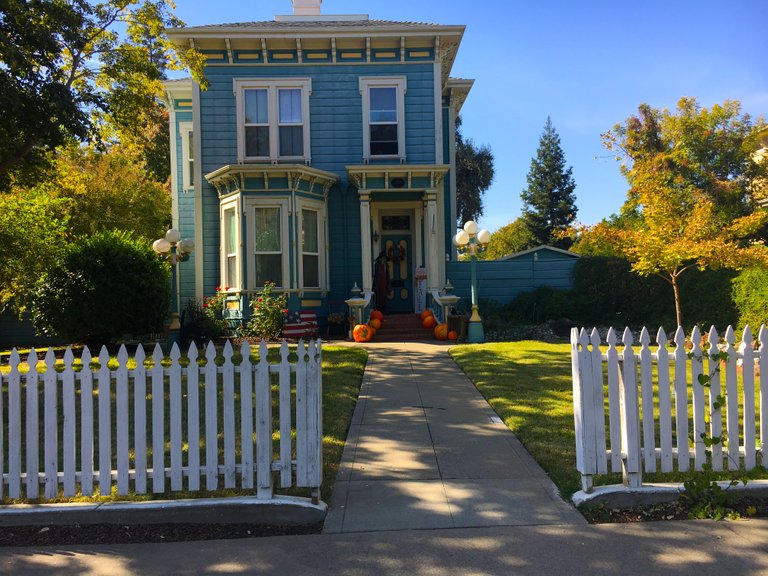 ---
This is the only remaining example of a Second Empire style residence with its characteristic Mansard roof house in this town. It was built in 1882. The first owner of this house came west as a miner and later went into farming.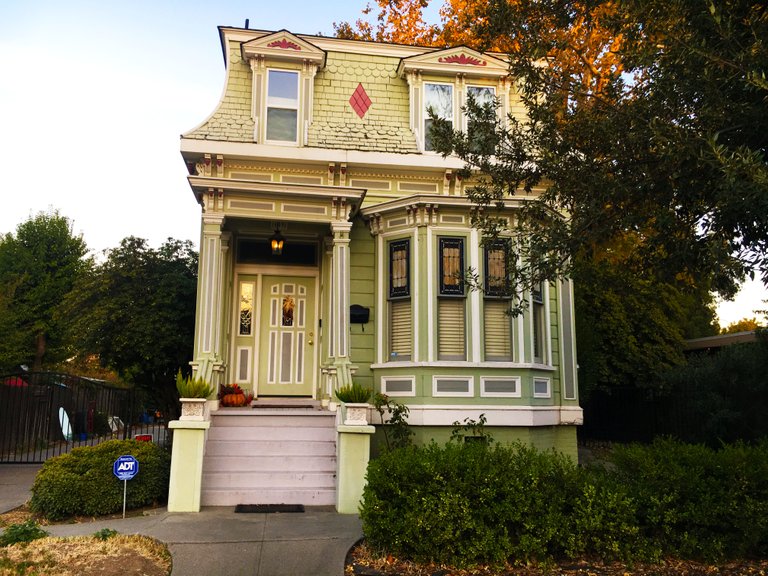 ---
A Queen Anne style house that was built in 1890, this house received the town's Heritage Home award in 1990. The house stands virtually as built.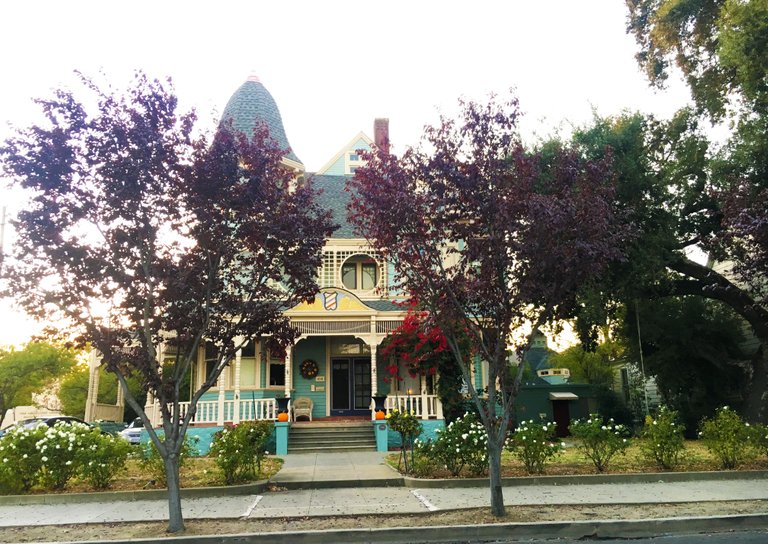 ---
Another late version of the Queen Anne style home with elements of Colonial Revival. It is a picturesque home that received the town's Heritage award in 1989.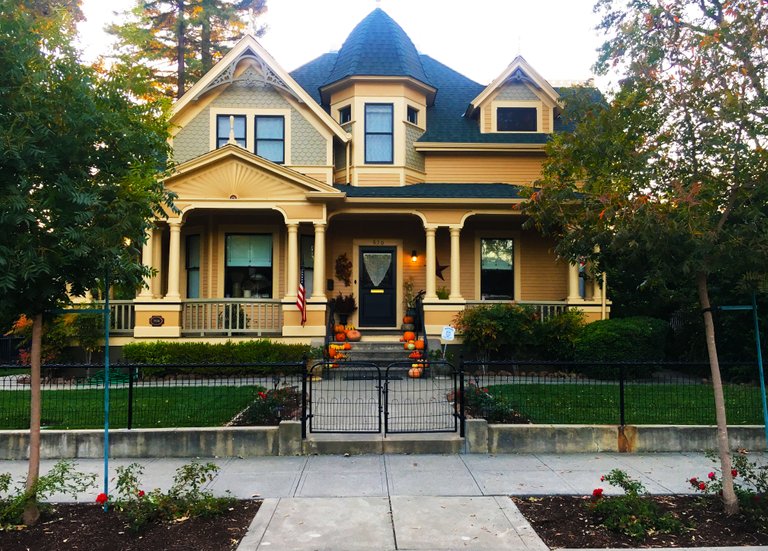 ---
😍#ilikeitalot!!! 😍
I hope you enjoyed viewing this article as much as I enjoyed sharing with you!




#MarketFriday was initiated and hosted by @dswigle (Denise). Let us join her and many others as we share different markets across the globe.Thank you Denise for the opportunity to your tag.




This is my entry to @thesocalhive's SHARE US YOUR CALIFORNIA Week #25.







All photos, gif and videos were taken by me using my iPhone6 unless specified otherwise.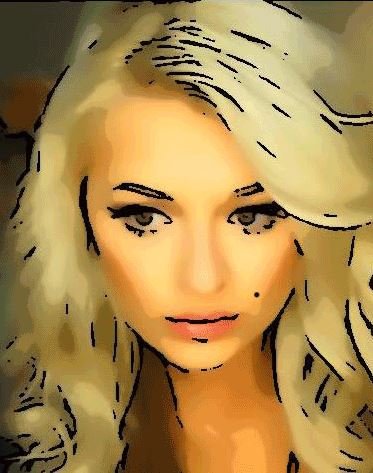 Thank you for stopping by to view this article.
I post an article daily, and I hope to see you again soon!
Hugs and Kisses 🤗💕💋!!!!
---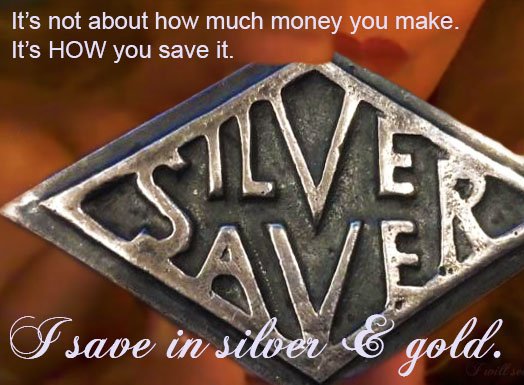 ---

---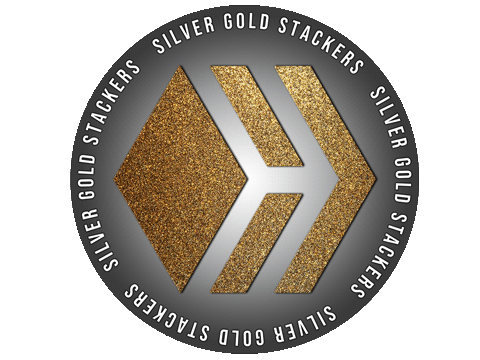 ---
#TeamUSA is a growing community of quality-content people from the United States or those living here. Check us out on Discord!

---

---

Project Designer: @arcange
Web Designer: @techybear
Graphic Designer: @captaink
---
This article tests the use of #silvergoldstackers' Precious Gem!