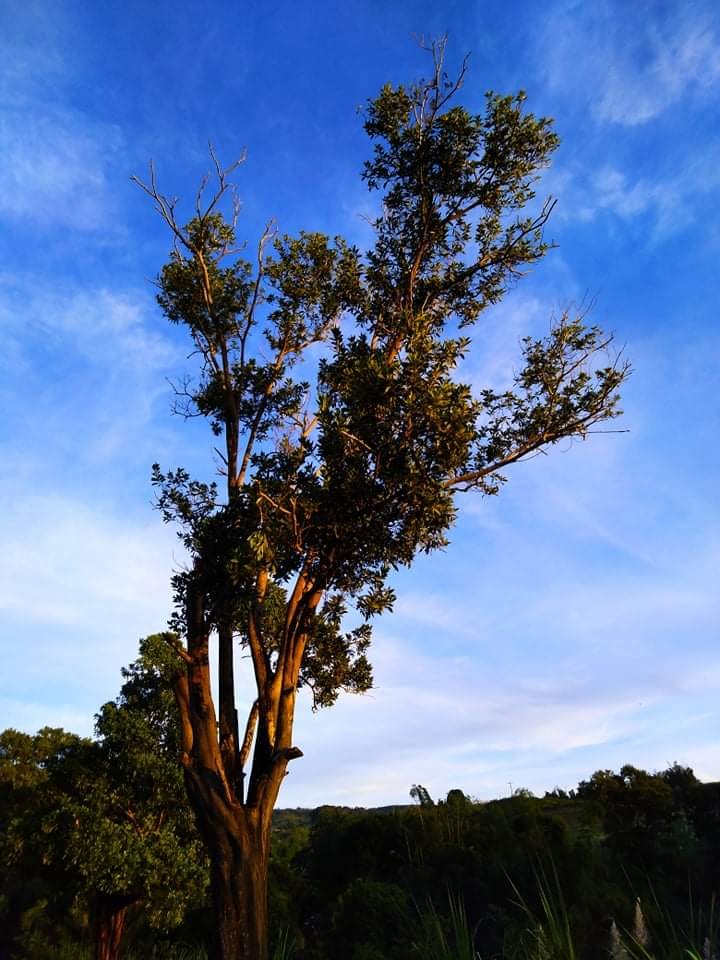 When was your last challenge? I guess each one of us have our own struggles, right? For me, everyday is a challenge. When I wake up in the morning, I would say, Thank God it's another day again and that I am very thankful of. While it's true that I have long had carried the yoke of life from the time I 'sprouted' on top of this planet, I still have many questions that remains a vacuum, of the WHYs that's left unsaid and undone. But as we mature like that tree above, it makes us stronger, harder and ready to face every battle that comes in our way! Our world is full of challenges. It's survival of the fittest. Well, this topic is rather vague in nature so I chose to discuss on the lighter side of our daily encounters.
As of the moment, my greatest challenge is what they call "The New Normal" wherein new rules were set in the midst of this on-going pandemic because we just couldn't hide all the time away from covid19 but rather we learn to live away from this invisible enemy by following the protocol set forth by the government.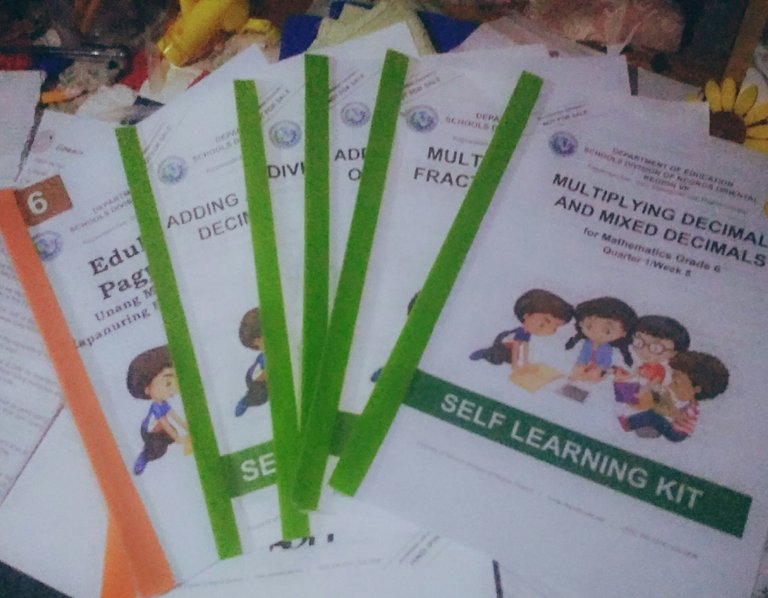 One of which is the Home Learning Education. The role of the parents plays an important part because there were two options to follow: Online Learning and Modular Approach. In our location, the latter was preferred due to slow internet connectivity in our area.
Tutoring Antonia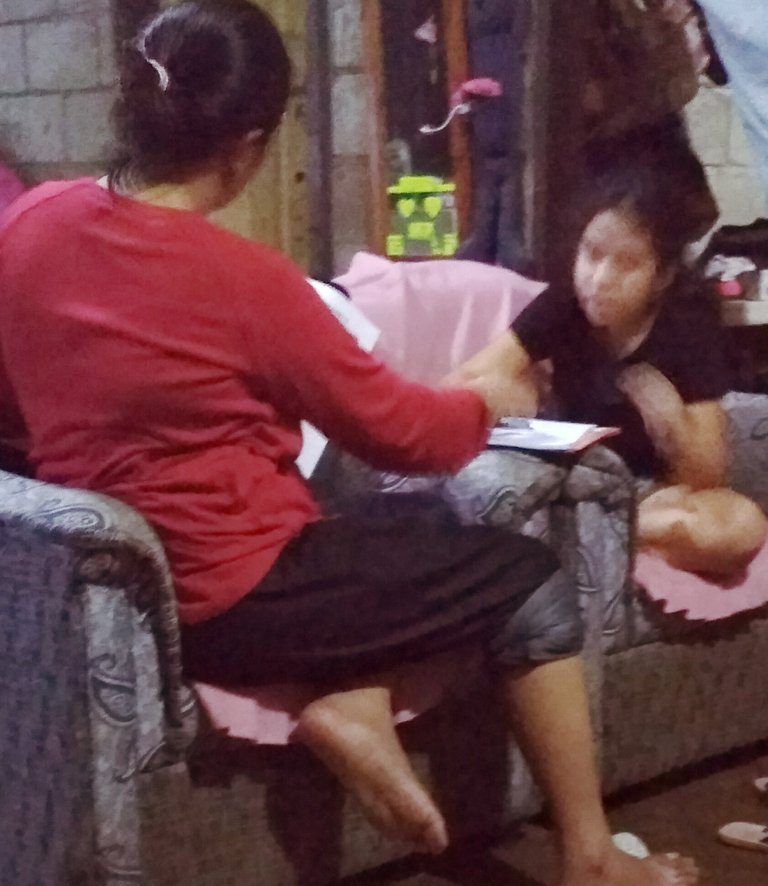 I see to it that Antonia will still be able to cope with her lessons. Am thankful and to say that she only needed minor tutoring she's enrolled in FL class (Fast Learners) since her kinder years. She's good in the three major subjects (Math, English & Science). Unfortunately, she's poor when it comes to our National Language which Pilipino. This means that there were two subject that are being done in Tagalog. Well, it's okay with those who speaks the dialect but we in the Visayan Region speaks Hiligaynon and Cebuano.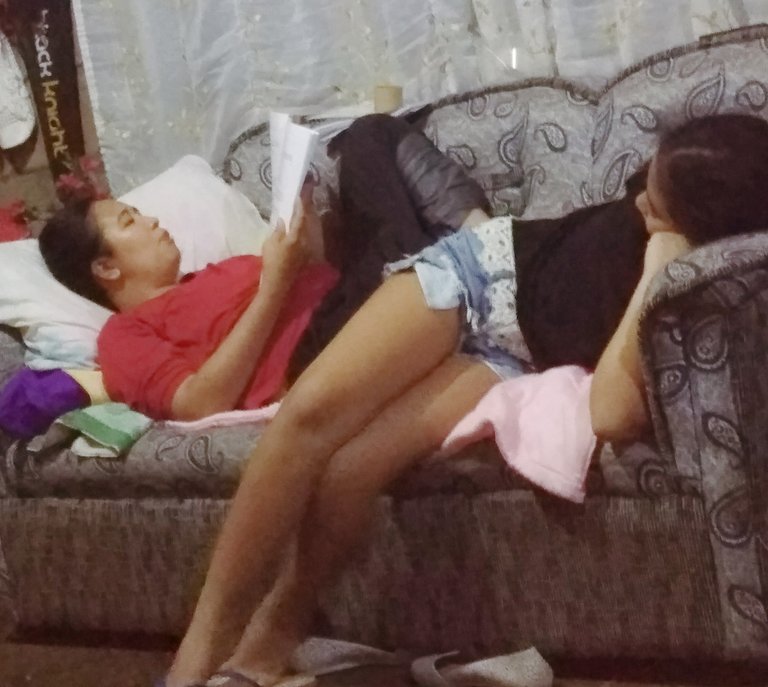 Therefore, we need to give a bit of tutorial mode in Tagalog with her. I see to it that she understands what she is reading and not by merely spoon feeding her. The reason is that after submitting the ten modules for that week, a two-page summative is filled by them. It's sort of a weekly exam. before we secure another set of modules for the following week. It was a big challenge for the parents, and since Antonia's mom is not around, granny me took the responsibility for her welfare.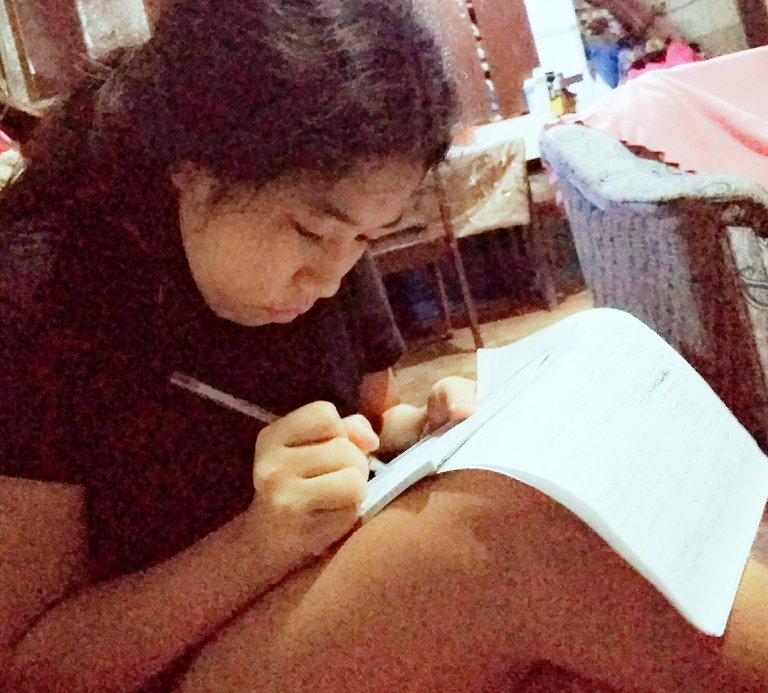 She's already in Grade VI Level so It's not that bad. I only pity those who are slow learners whose parents are working outside to earn for a living.
Granny's Task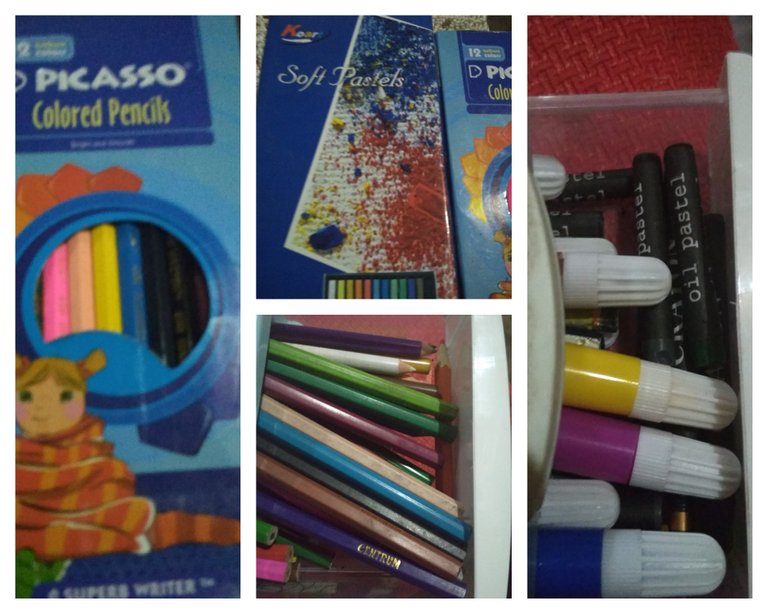 Well, this is the task I know that would help her a lot. Drawing Tasks. It's time consuming when you're not fast in drawing. You see guys, I have observed that there were lots of drawings to be done for each module especially when it comes to agricultural topics. Anyways, she's already loaded with the materials needed such a coloring pencil, pastel colors, Pentel pens, etc. Anyways, it's relevant to do her academic lessons instead of working on the drawings as they were all under time pressure. I smiled inwardly. My talent in drawing is at stake! LOL!
Our set up was that she answer her lessons while I do the drawings. Below are only some of the samples in drawing I did in the subject in Agriculture.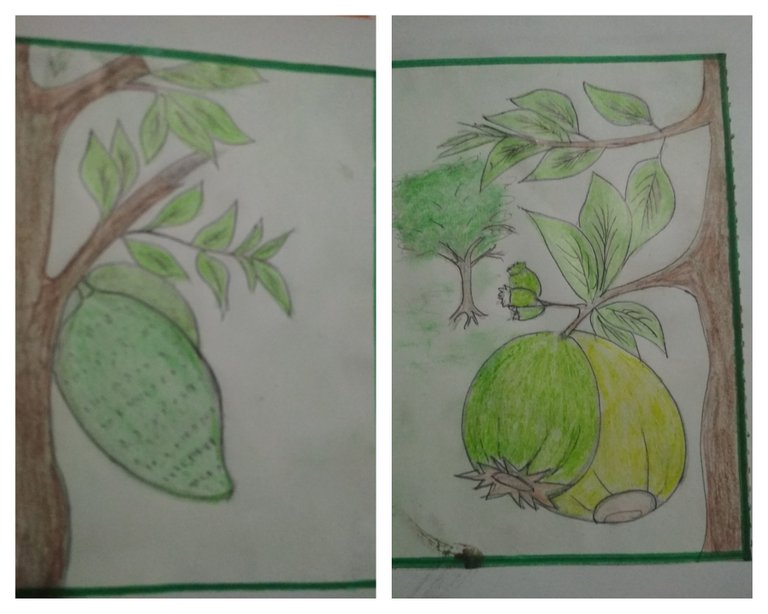 The above photo shows Sour Sop (Guyabano) and Guava under the fruit bearing trees.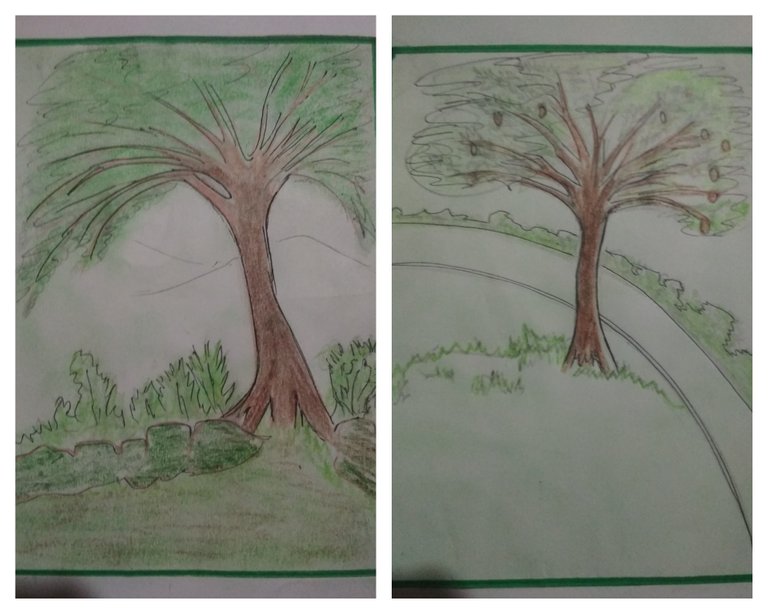 That's Acacia and Mahogany Tree for the sturdy trees that are good in making lumbers.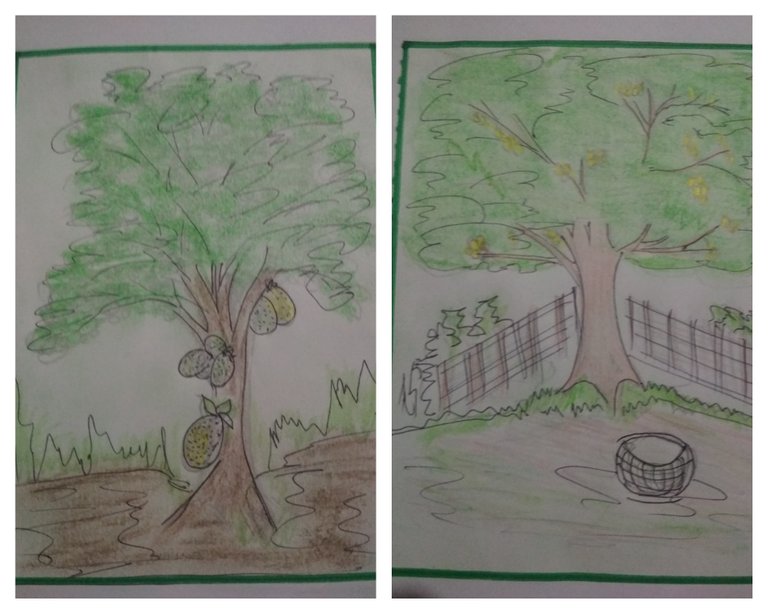 The last two are jackfruit and mango trees for fruit-bearing trees.
Treats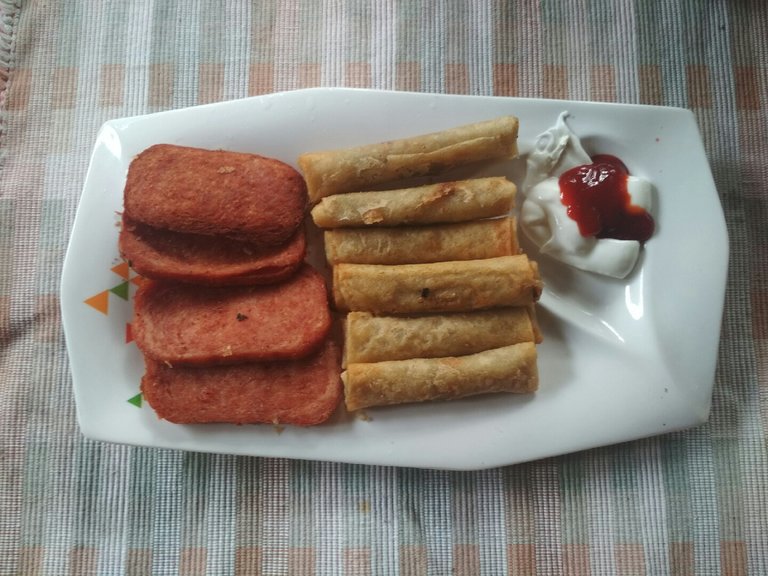 For all the long hours at hand, I see to it that she does her work with energy. So, I give her favorite Spam and vegetable spring roll personally made by yours truly!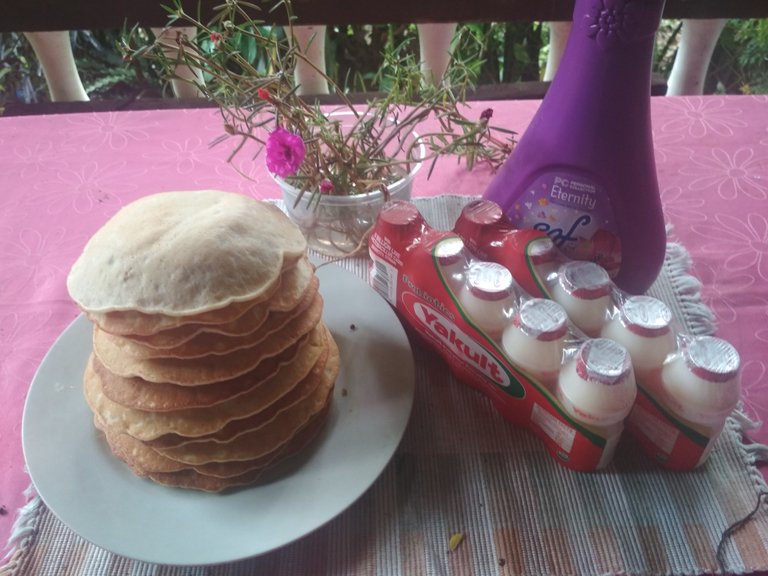 For her snacks, I usually offer her pancakes and Yakult plus she also take her vitamins daily.
This is how I faced the challenging role my dear ladies of Hive. You need to have enough patience in order for our kids to answer their modules religiously.
I am inviting @mers to join us in our quest and big thanks to @elizabethbit and @brittandjosie for Team Ladies of Hive
Thank you and God bless us all!
Till then,
Sarimanok