---
---
Hello friends of Hive, greetings to all. !!
Hola amigos de Hive, un saludo a todos.!!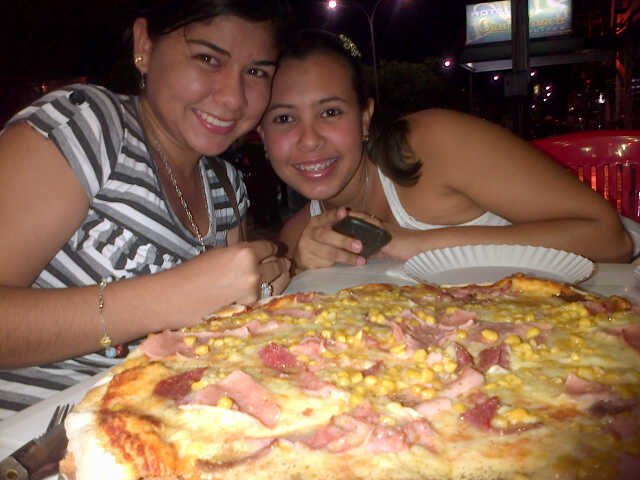 Today I want to join again the first contest organized in Ladies of Hive, a community dedicated to the empowerment of women, this time I will answer one of the questions that we are usually asked a lot at home:
Hoy quiero unirme nuevamente al primer concurso organizado en Ladies of Hive, una comunidad dedicada al empoderamiento de las mujeres, en esta oportunidad responderé una de las preguntas que por lo general nos hacen mucho en casa:
---

If you had a choice to "COOK" or "ORDER DELIVERY," which would you choose, what food would you have, and why? // Si tuvieras la opción de "COCINAR" u "PEDIR ENTREGA", ¿cuál elegirías, qué comida comerías y por qué?
The total and absolute answer to this question is that he would order food at home, or better yet, he would go out to eat out. I particularly love to cook and it really is a task that I do every day, I cook and take care of the members of my family, cooking something different at home is a way of having fun as a family, but sometimes as women we want to be taken care of from time to time from time to time and what better way to go outside for a while.
I would order pizza because it is a meal that obviously we do not eat at home every day and if we did it, it would never be the same (laughs), pizza is an ideal meal to share with the family and be able to enjoy a pleasant time watching a movie or chatting a while, I would like it to be at night because it is when we are all unoccupied and calmer from housework.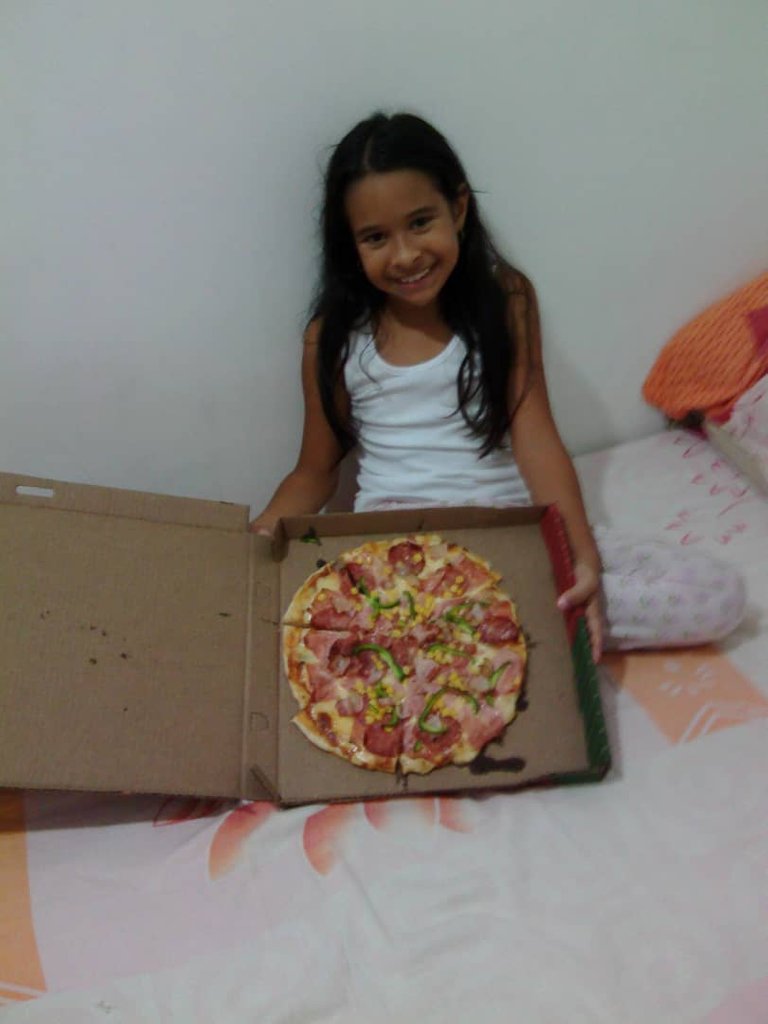 My girl Enjoying a pizza at home
La respuesta total y absoluta a esta pregunta es que pediría comida a domicilio, o mejor aún saldría a comer fuera de casa. A mí en particular me encanta cocinar y realmente es una tarea que realizo a diario, cocino y atiendo a los miembros de mi familia, cocinar algo distinto en casa es una manera de divertirnos en familia, pero a veces como mujeres deseamos ser atendidas de vez en cuando y que mejor manera de salir a la calle un rato.
Pediría pizza pues es una comida que obviamente no comemos en casa todos los días y si la hiciéramos en definitiva nunca queda igual (risas) la pizza es una comida ideal para compartir en familia y poder disfrutar de un rato agradable viendo una película o charlando un rato, me gustaría que fuera en la noche pues es cuando todos estamos desocupados y más tranquilos de los trabajos de la casa.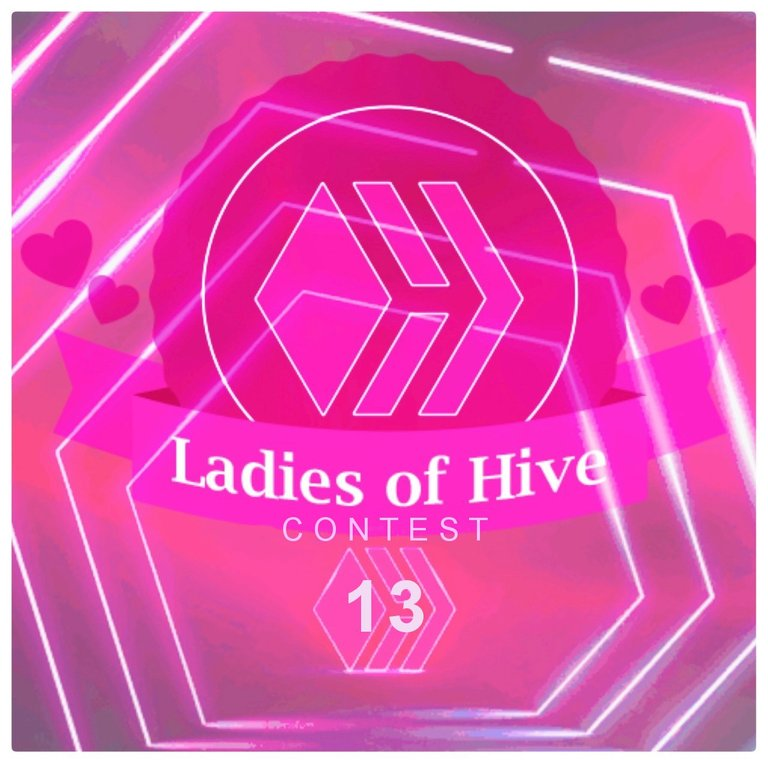 ---

Well, friends of Hive, this is the food that I would like to eat at home or away from home, because it is always enjoyed in a different way when we do not cook (laughs). I extend the invitation to participate to my friends @nathyortiz, @lorennys and @ yumelys25. I hope you liked it and thanks for reading and visiting my blog!
Bueno amigas de Hive esta es la comida que quisiera comer a domicilio o fuera de casa, pues siempre se disfruta de una manera diferente cuando no cocinamos nosotras (risas). Extiendo la invitación a participar a mis amigas @nathyortiz, @lorennys y @yumelys25. Espero que les haya gustado y gracias por leer y visitar mi blog.!

---
---