What am I passionate about? Why? What do I plan to do about it?

Life without any Passion in it feels like life without any purpose. Having some passion in life drives us towards a fulfilling life, because when we work towards it we feel a sense of fulfillment and a sense of achievement. And ideally when we believe in something strongly, when we stand by something strongly, that becomes the passion of our life.
What am I passionate about?
I am Passionate about Healing Work, which includes doing Energy Healing for others and also teaching them to do self-healing to be self reliant.
What is the Energy Healing work about?
In our life, knowingly or unknowingly we carry many blocks of lower energies, unwanted energies, negative energies at some point of time due to our external conditions or due to our own life challenges, and these blocks impact the quality of our life. Most of the time it is just a little bit of energy clearing of these energy blocks that is required to clear to elevate our quality of life and also our mental, physical and emotional health, which can be easily done by ourselves and we need not go to any expert and pay huge fees for that.
Once we understand how these human energy fields get disturbed, how it functions and how it can be healed we can bring drastic changes to our life. The human energy field or the Aura that we say in common is like a vehicle through which we create our life experiences. If we understand how to work with this energy we can heal ourselves.
Glimpses from some of my seminars on the Energy Healing Work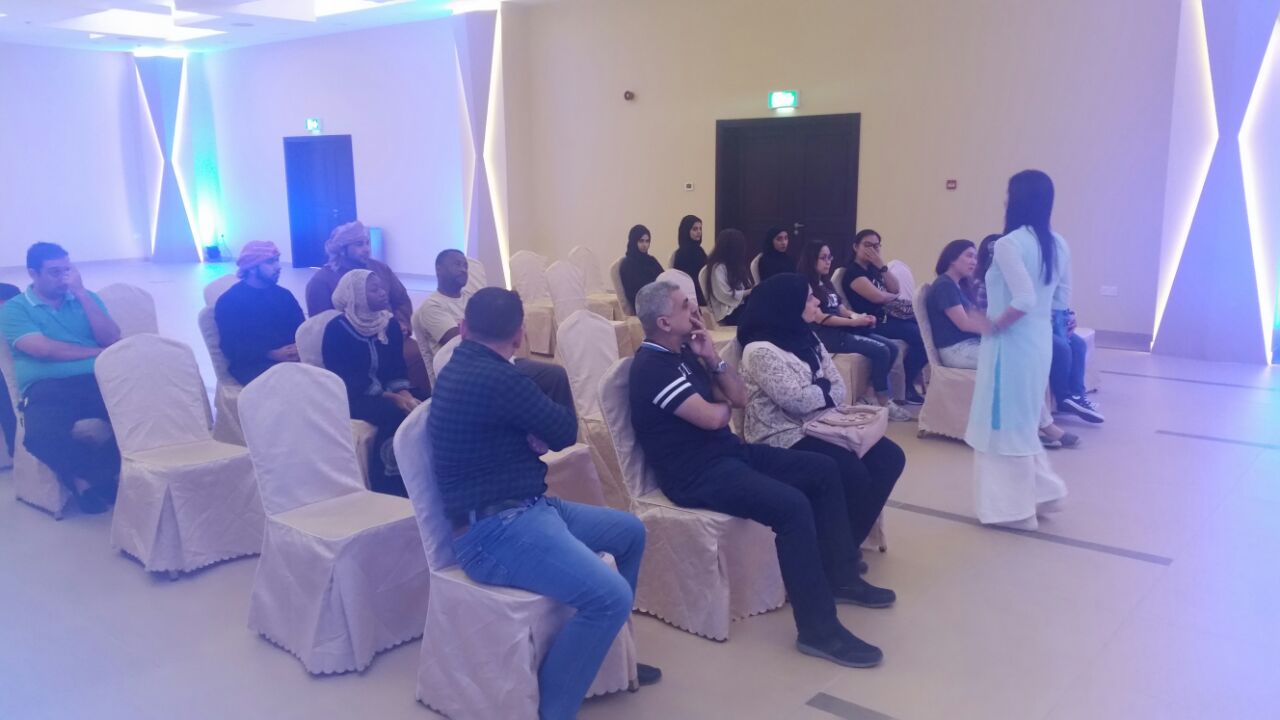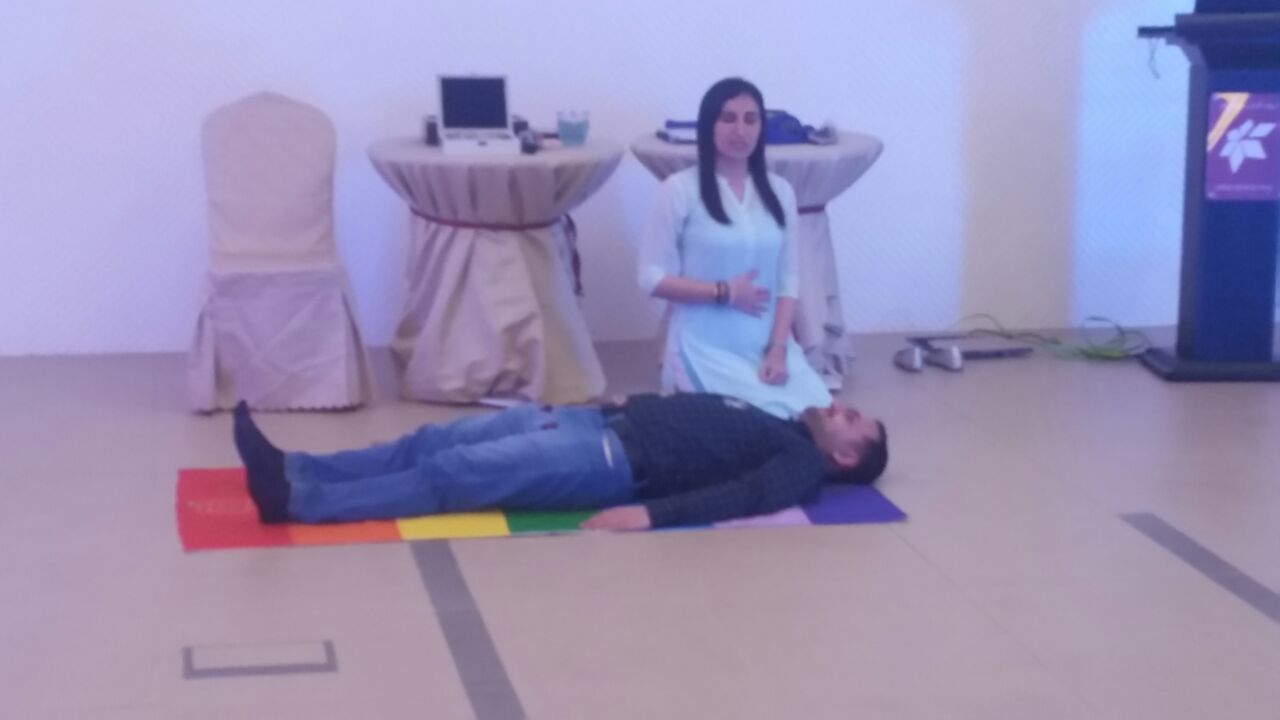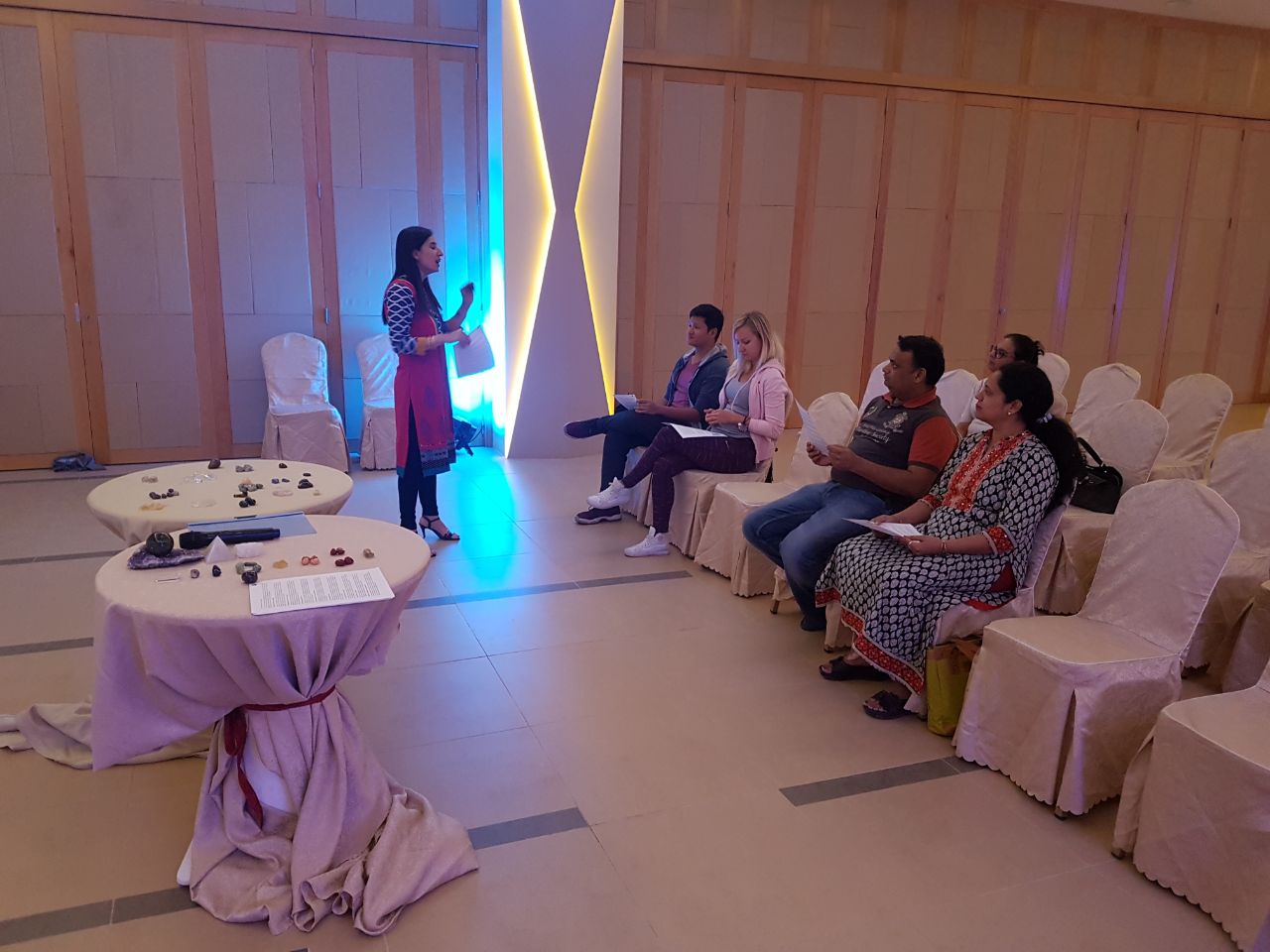 How I have Equipped myself to do the Energy Healing Work
There are many modalities of Energy Healing, some are simple and easy to do by self and some are complex which needs a certified practitioner. For a day to day healthy life I always encourage people to learn some self healing techniques. The modalities that I have mastered are Crystal Healing, Pendulum Dowsing, Reiki, Tarot Reading and Command Therapies. While the first 3 requires someone to do it for you, the Command Therapies can be done independently. They work beautifully in our day to day functioning. It is just about knowing how to use the right words to enhance our life and to get out from stuck up energy blocks. Very useful for Children who are studying to build up their focus and concentration, for healthy relationships, for better functioning at work place, to be in high spirits, to attract finances, to maintain good health, it works in all areas of life. But it works best when we start to use it all the time and just not when we are in a mess.
It is just like if we start feeling uncomfortable in certain part of body and if we attend to that problem immediately we will be able to address the issue and get the situation in control, but if we keep bearing the pain and eventually when it gets so bad that there is no tolerance and we visit a Doctor, the doctor will advise a surgery, then the healing process is going to be long. Similarly with energy work, if we keep doing it on a daily basis it works best rather than starting when the situation gets out of hand.
I am very passionate about this part of my life and I involve myself thoroughly into it. I also make sure that I am constantly doing my practice and learning and upgrading myself regularly. This is a vast field and one can never say that I have learned it all.
A Healing session for a Client at home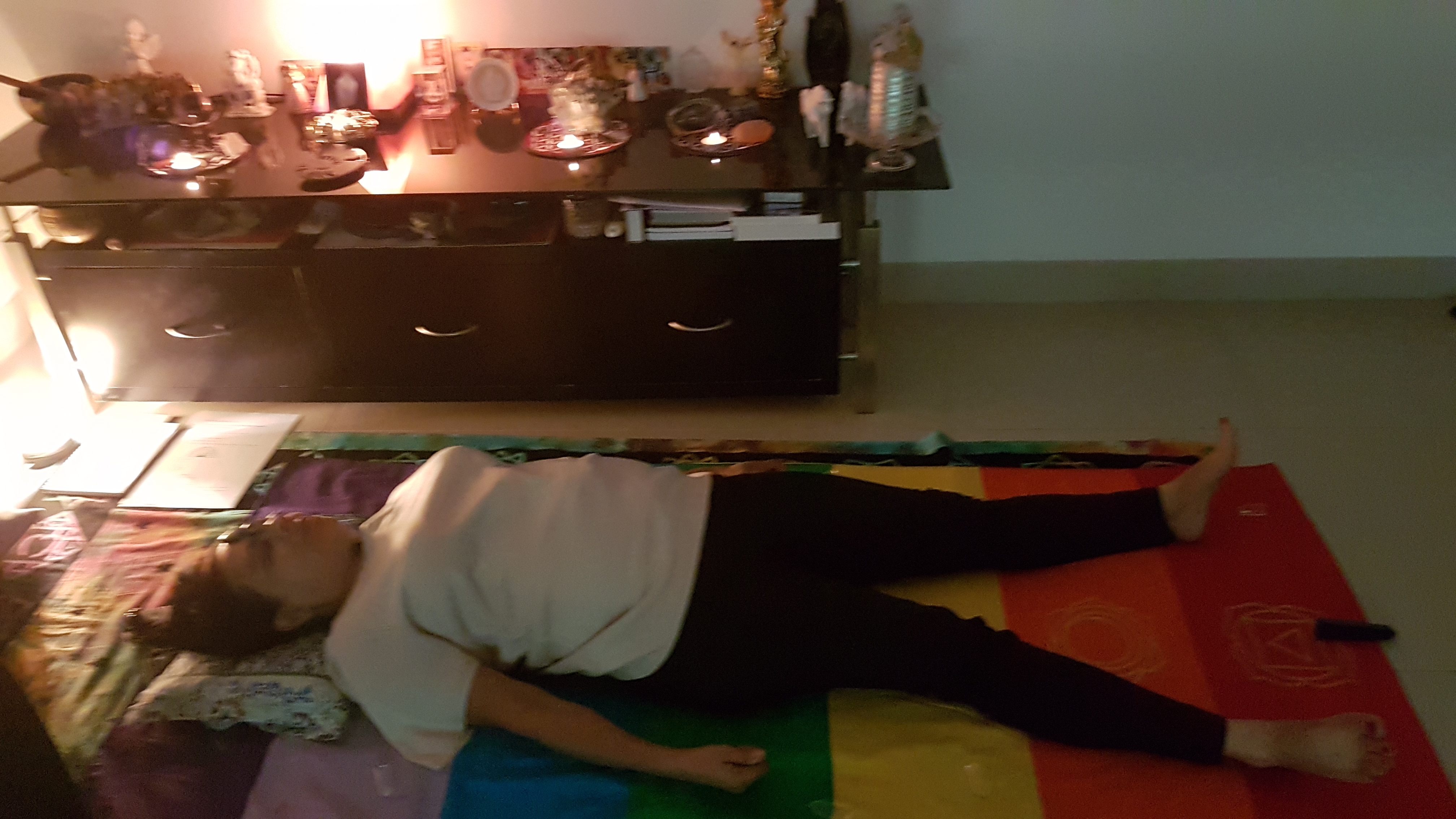 This was last year and Insta session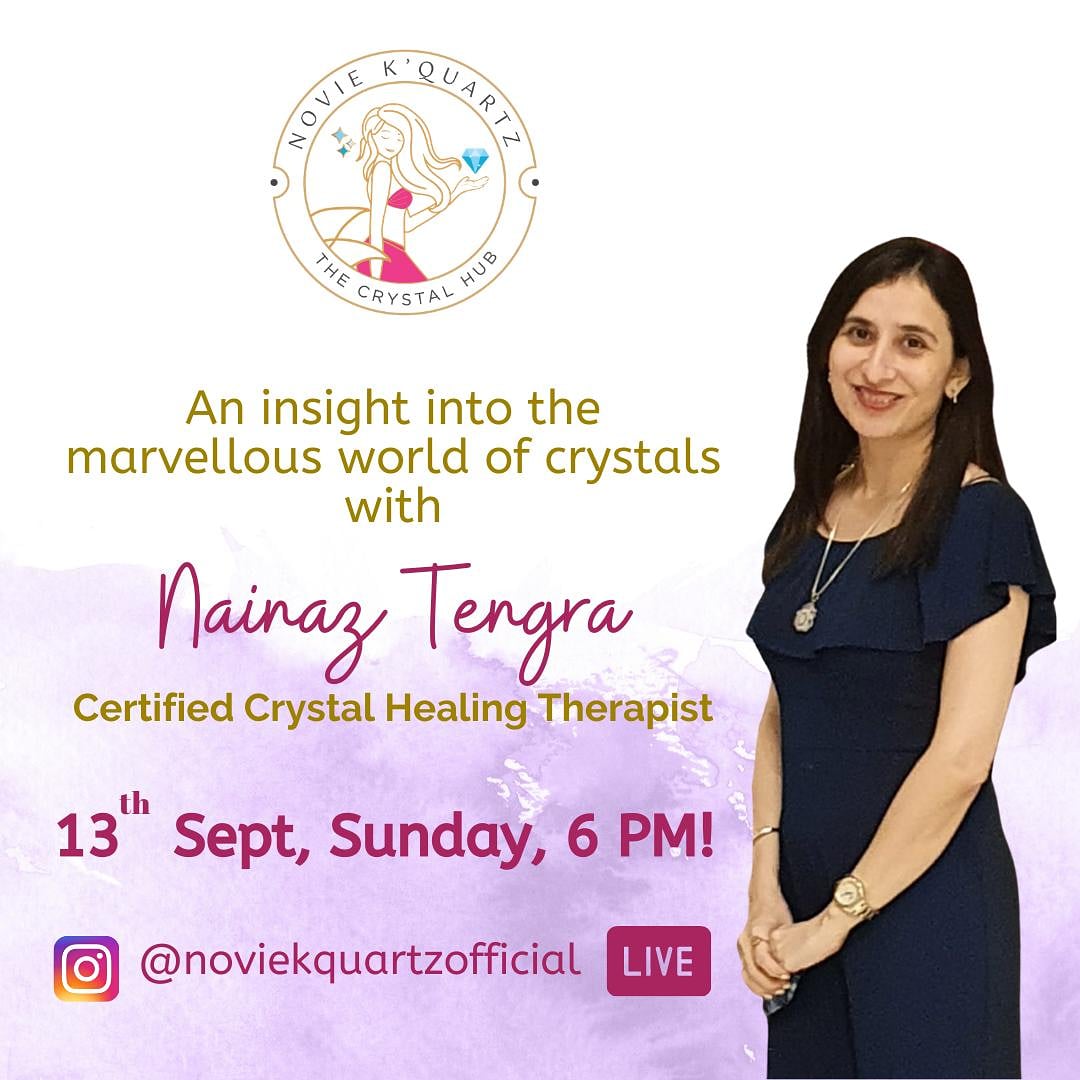 A proud moment for me when the Muscat Embassy invited me to talk on Alternative Healing on International Yoga Day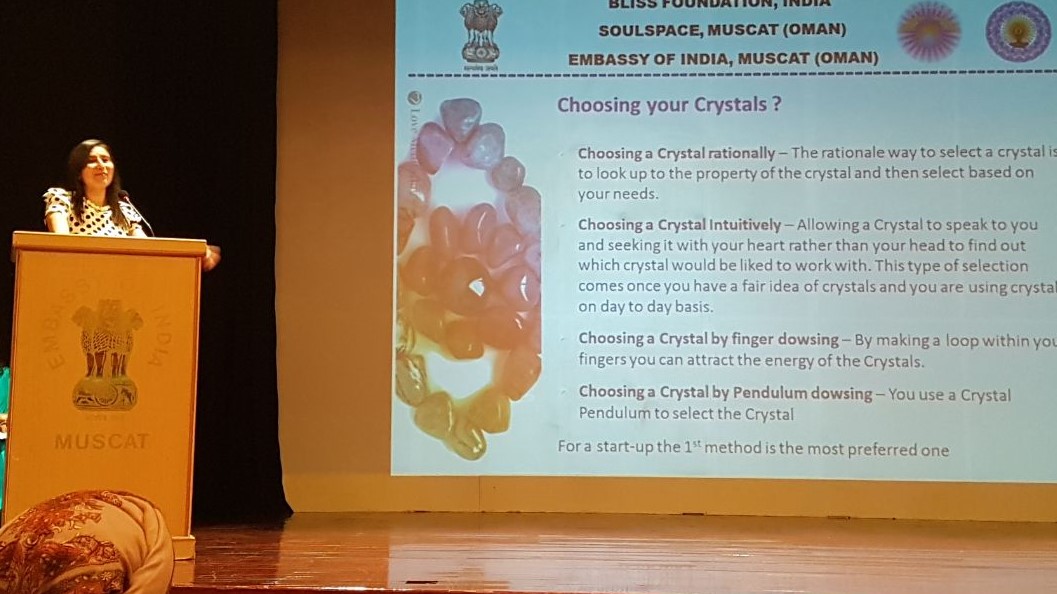 What drives me so passionately about this work
As a child I have gone through a very difficult phase and I have grown up from deep wounds of life. It took me years to heal myself and I had some truly wonderful people who helped me in my healing journey whole heartedly. They made a difference in my life, and the same difference I want to bring in other people's life. I want to bring positive shifts in lives with Energy Healing work. There are ways where we can work with our mind and energies and they are simple and that is what I want to teach and show people how to deal with difficult situations of life through these simple ways.
She is my one student who is always eager to learn more and more, just like me, I have a couple of such students and I feel good that they take so much interest in learning and spreading the knowledge with the same zeal as I do.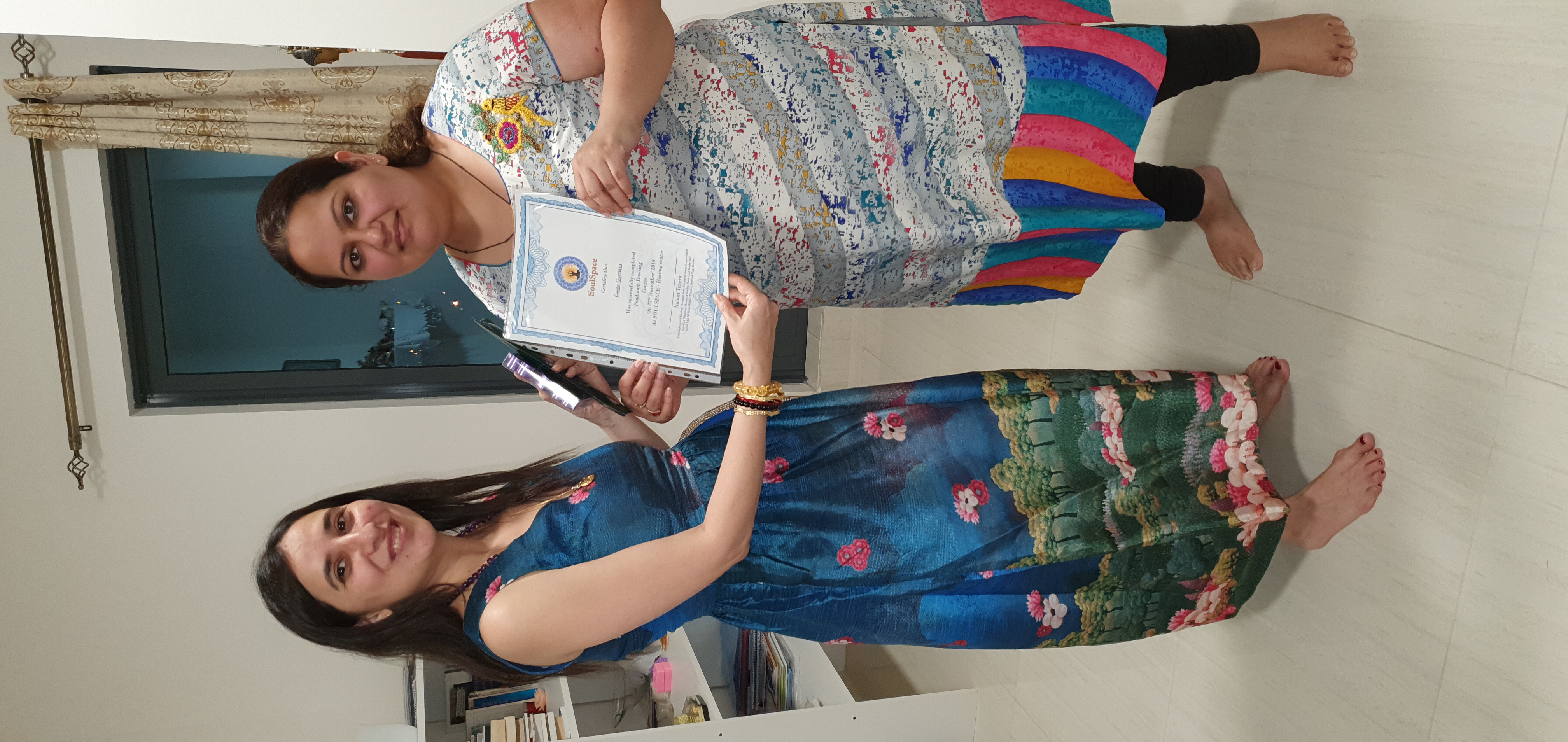 I will not claim myself to be a master healer, because I am not, as I mentioned I am also learning every day, but with whatever capacity and capability I have I can confidently say that I have made a difference in many people's lives and this keeps me driving to do more and more.
Besides all, when my clients send me such beautiful messages it gives me a pump to do more and more.
This lady, her english is not very good but her message is heartwarming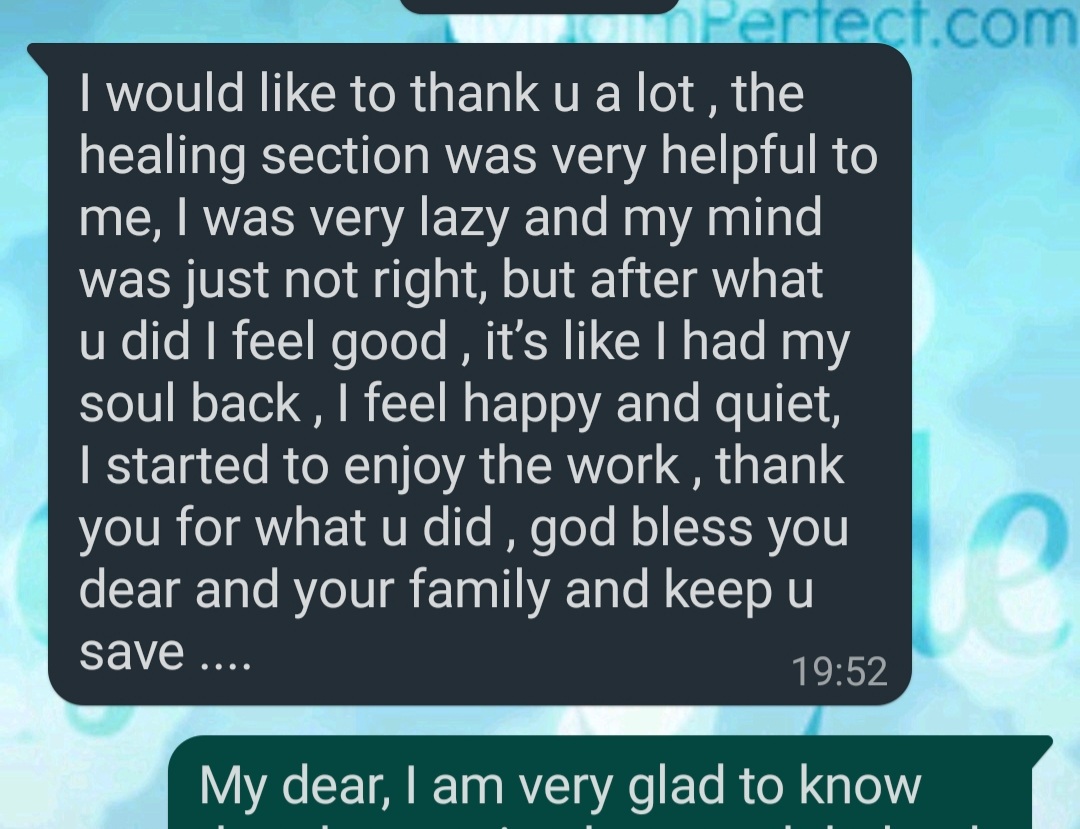 I do not charge for my work except for the teaching part and I always ask my clients to pay it forward. But these are the true rewards for me and it makes me feel so proud.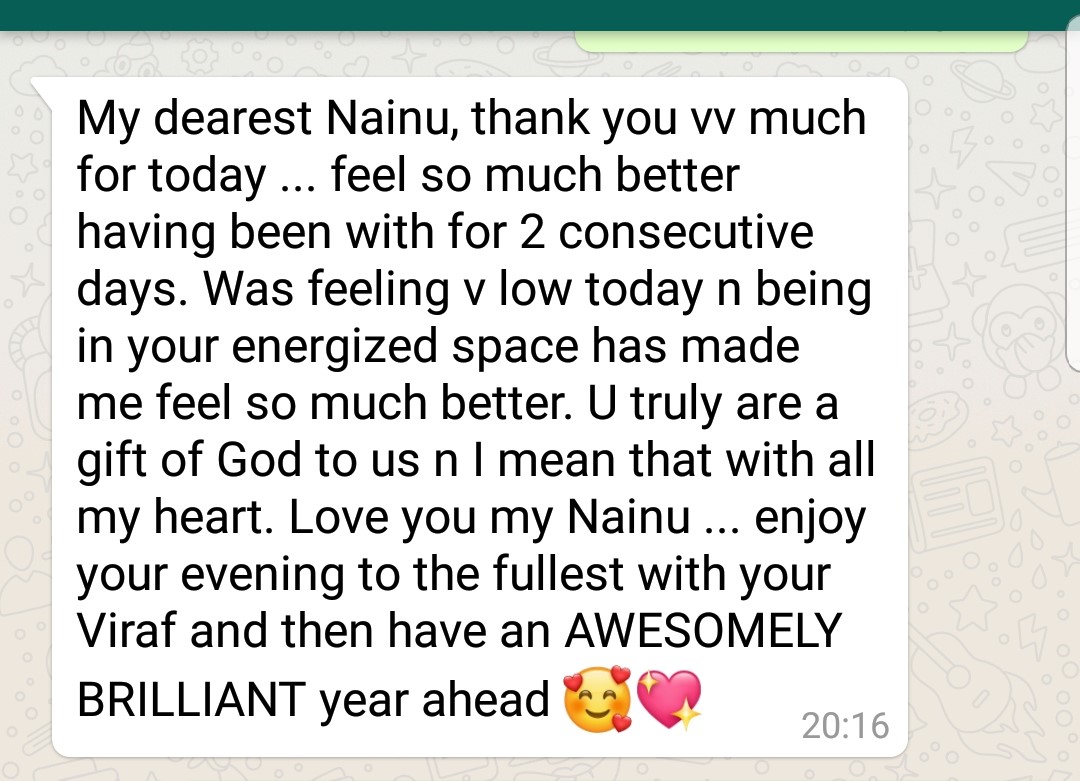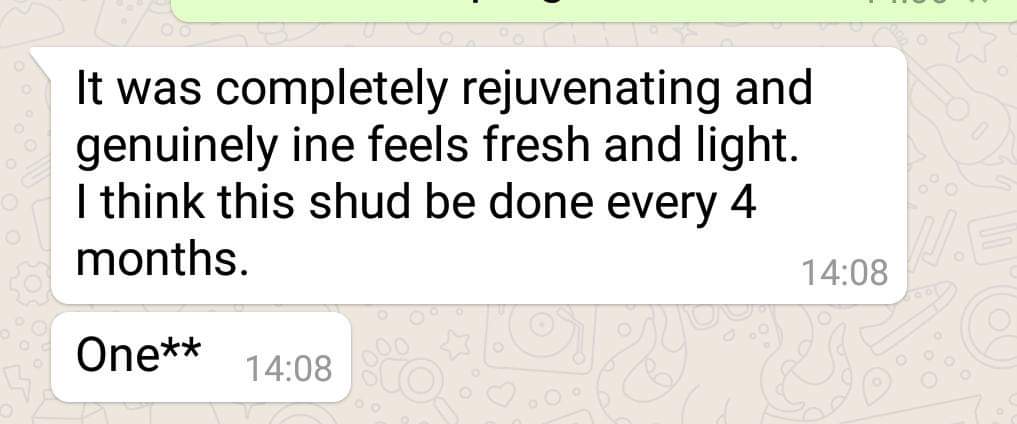 These blessings will surely take me a long way ahead.


Another thing is I do not have a full fledged business around it, nor do I plan to. I do not promote myself either on this work, since the word already goes out from whoever comes to me and then I always have enough on my plate to handle. Throughout my life I may go with the same space, but yes learning will never stop and while I learn I will also make sure that I will put it to good use.
So this is my passion and my contribution towards the beautiful gift of life that the Universe has given to me. I hope in this lifetime I can do enough to make a difference not only for other people but for myself too.
With this I invite my dear @taliakerch to also participate in the Ladies of Hive Community Contest #41
Thank you for visiting my blog. 👼🏻👼🏻💖💖🌹🌺🌸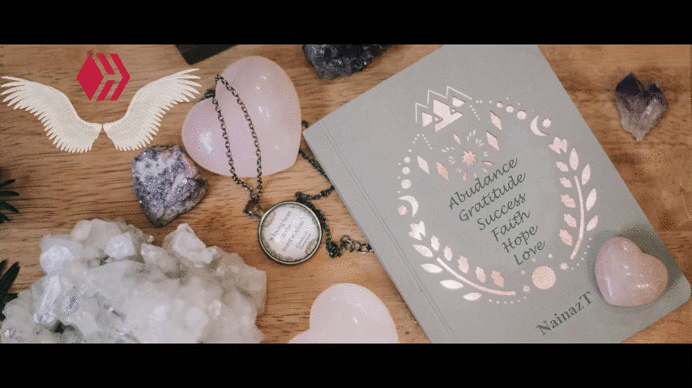 "Unlimited Abundance, Blissful Happiness and Unconditional Love"

Member of
---
---
---
---