Hello friends! Good day and happy Sunday. It's my first time of posting here and I hope to be welcomed.
I'm super excited cos I was able to do one of the things I love.
There are two (2) skills I really wanted learning this year before it runs out, which is braiding hairs and baking cakes. I have a dream of owning my own shop where I will be able to plait hair and bake as well.
By the special grace of God, I've been able to braid hair. There's a nearby shop in my locality where I go to sit and learn few things about hair.
By now, I would have been a professional in that area but due to the fact that I'm always in school, sometimes, I do come over to the house during weekends to get some food stuffs and money, so I don't usually have time to continue with my hair business.
Thanks to the government for this lockdown period cos I've so maximized it and using this period to learn skills and improve myself as well.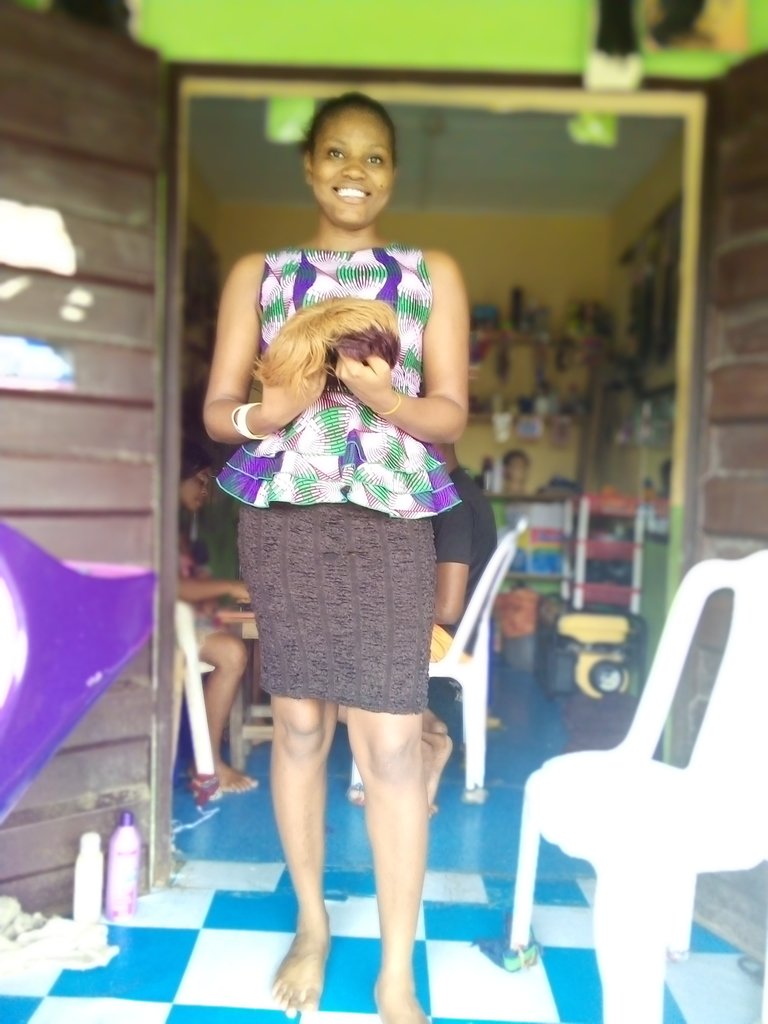 So the hair you see me with is called "WIG", the ladies will know what I mean. I actually did this myself and I'm so proud of myself 🤗🤗🤗.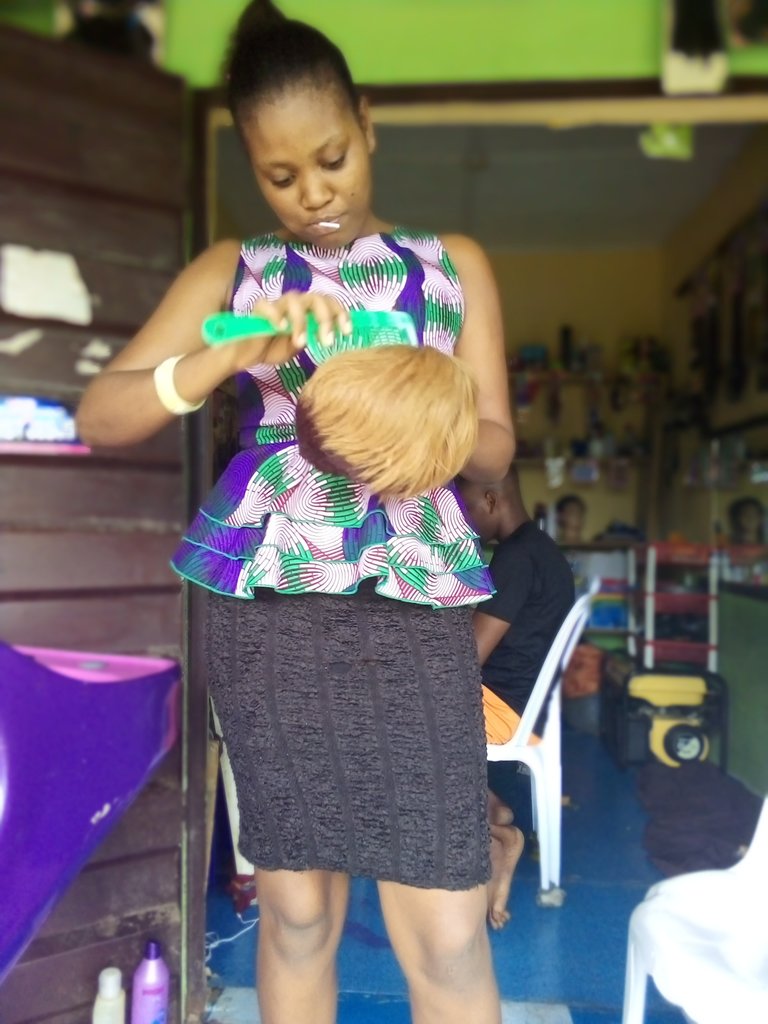 My phone was switched off when I started it, I would have snapped all the processes for you guys to see, I'll do that some other time.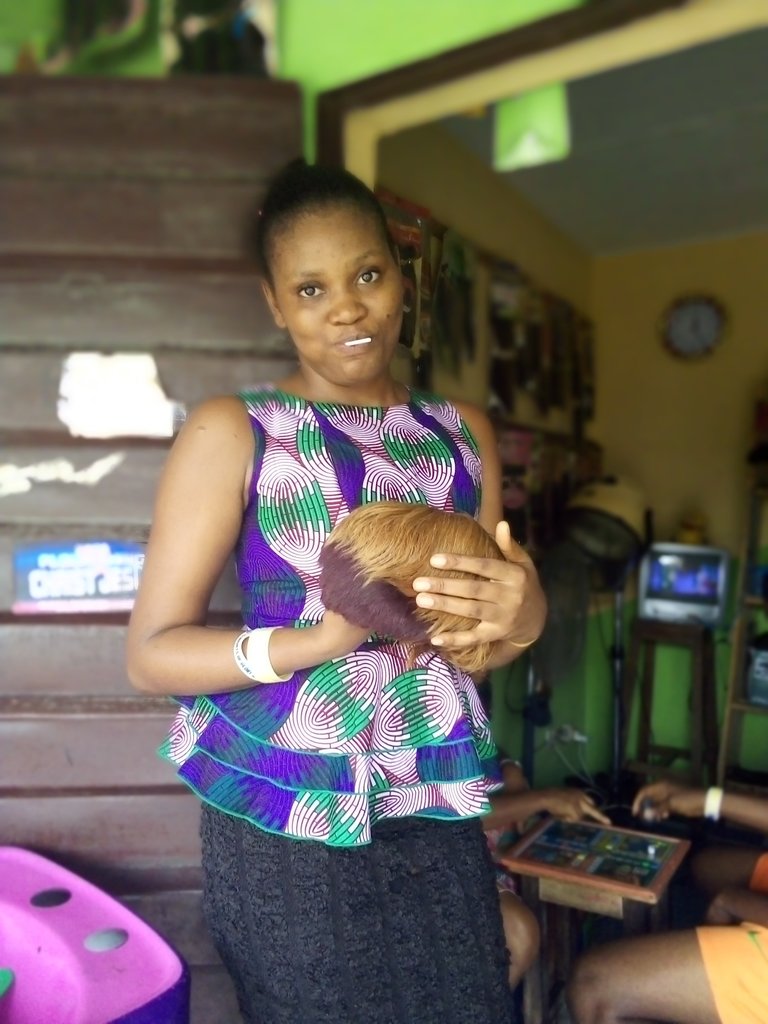 WIG is a short and sum total of weavons that is nitted to make a real hair that one can use anything, anywhere.
It has different colors, and there are many styles you can choose or make. WIG can take you for a year if you can take care of it by applying the specified and required oil to make it shine and last long for you.
It is costly and is most preferred in times like this cos no one have money to go sit down and make a new hair.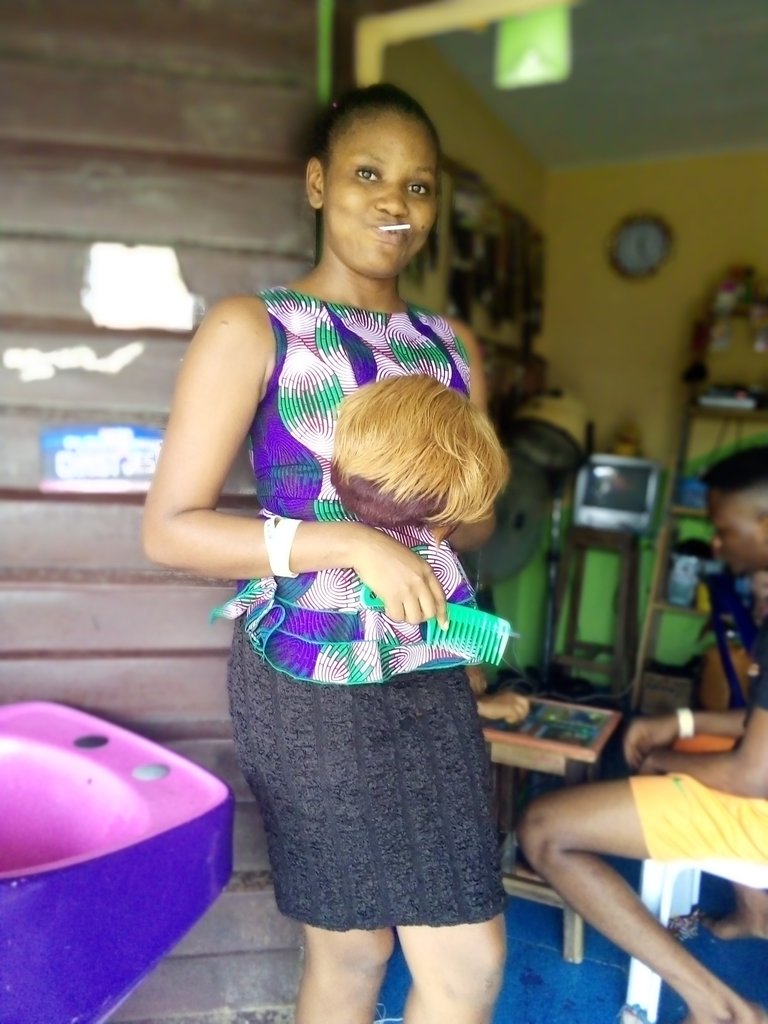 This is what I did today, and I so love it, I'm actually progressing day by day.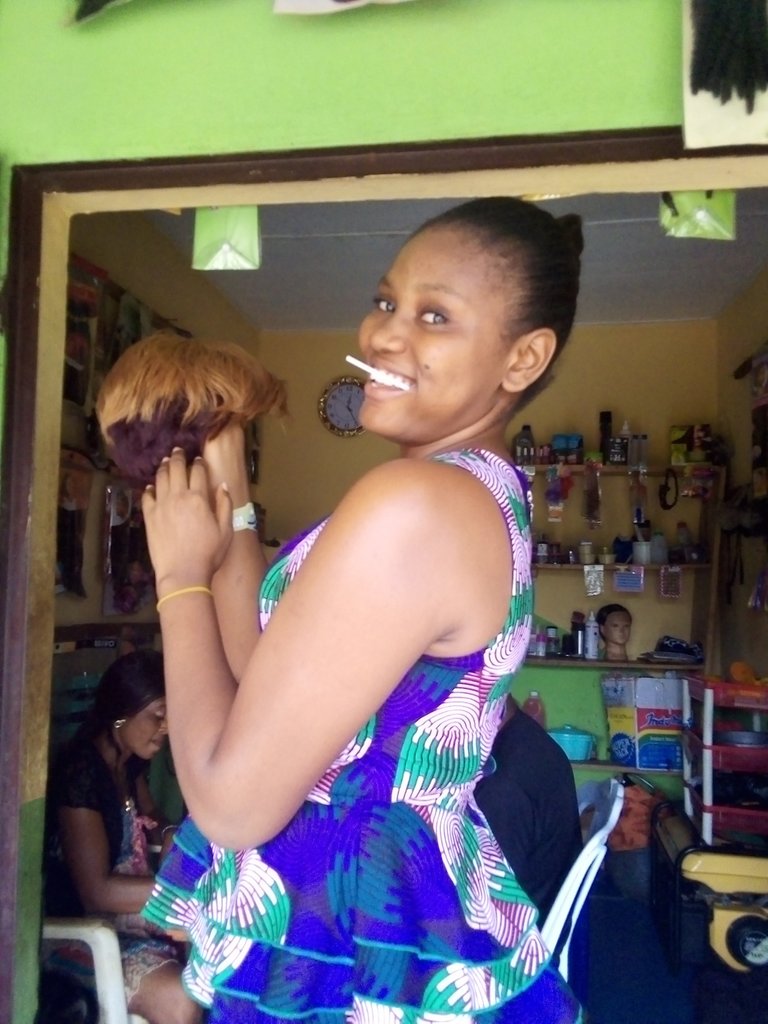 Okay so, do feel free to place your orders, it's cheap and affordable. I'll gladly try my best to do what I can😀.
Thank you for your time, I appreciate. Do have a good day and stay safe.