Why do women fear other women?/ ¿Por qué las mujeres temen a otras mujeres?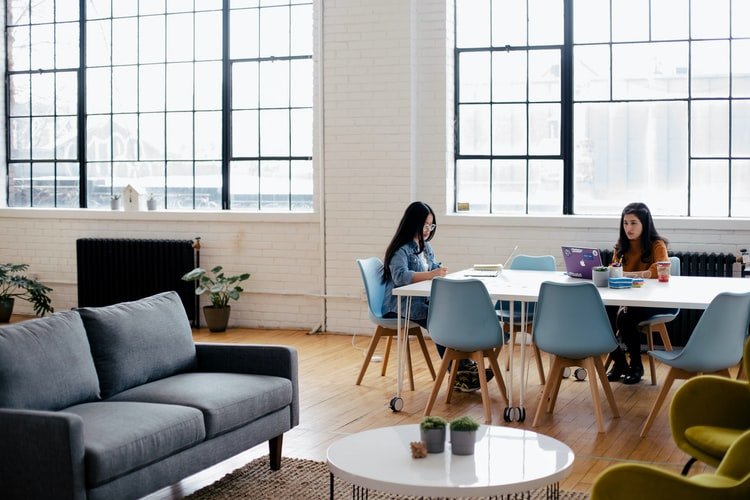 source
Hi ladies! I shared some time yesterday with a friend of mine and a female acquaintance that we both (me and my friend) hanged on lately. My friend and I had a pure intention to enjoy a quality ladies' time in the city, but we soon realised that our female acquaintance that we've been seeing for some time now has a hidden agenda.
She let us believe she is open with us and wants to share some personal events by mixing reality and lies multiple times and stultifying things. No one asked her about those specific events that she defined as ''shocking'' or tried to make her say things she wouldn't want to, and afterward, we tried to help her as we could several hours and guiding her, but she later admitted that she lied to us without further considering it was something bad. Then, she said wanting to tell us the truth, but after closely analysing the things, we realised she lied to us again and her interest in spending time with us might be far more insidious than we would think of from the beginning.
So, I am wondering...in a world where we consider or directly interact with the ''inferior women'' stereotype, why still this persistent fear between women?
Or maybe it is just because some women have in fact a more positive image about male characteristics and usually criticize or distrust other women? I think this is partially true or for some women at least. I mean, we might think we can better play our charades with other women than doing that with a man who might be more vigilant and powerful over women.
Another reason might be the fact that some women lack self-esteem and confidence and they must feel in control of things by projecting their unwanted characteristics, such as fear, mistrust, anxiety, jealously, envy, etc. onto other women. Considering how often men are portrayed as a ''ball of force'', women seem to adjust themselves in order to maintain their positive powerful image in front of women at least...but all these unresolved issues tend to be converted into aggressive behaviors and manipulations.
I do wish that women look to other women with much more trust, respect, kindness, consideration, compassion, etc., and those women respond back in similar ways.
Hope you did find something useful in this post and wish you have a great week!
Maylena 🤗

¡Hola damas! Ayer compartí algo de tiempo con una amiga mía y una conocida de la que ambos (mi amiga y yo) nos colgamos últimamente. Mi amiga y yo teníamos la pura intención de disfrutar de un tiempo de calidad para mujeres en la ciudad, pero pronto nos dimos cuenta de que nuestra amiga que hemos estado viendo desde hace algún tiempo tiene una agenda oculta.
Nos dejó creer que está abierta con nosotros y quiere compartir algunos eventos personales mezclando la realidad y las mentiras varias veces y embruteciendo las cosas. Nadie le preguntó acerca de esos eventos específicos que ella definió como '' impactantes '' o trató de hacerla decir cosas que no querría, y luego, intentamos ayudarla como pudimos durante varias horas y guiarla, pero ella Más tarde admitió que nos mintió sin considerar más que era algo malo. Luego, dijo que quería decirnos la verdad, pero después de analizar de cerca las cosas, nos dimos cuenta de que nos mintió de nuevo y su interés en pasar tiempo con nosotros podría ser mucho más insidioso de lo que pensamos desde el principio.
Entonces, me pregunto ... en un mundo donde consideramos o interactuamos directamente con el estereotipo de '' mujeres inferiores '', ¿por qué sigue siendo este miedo persistente entre mujeres?
¿O tal vez es solo porque algunas mujeres tienen una imagen más positiva sobre las características masculinasy generalmente critican o desconfían de otras mujeres? Creo que esto es parcialmente cierto o al menos para algunas mujeres. Quiero decir, podríamos pensar que podemos jugar mejor nuestras charadas con otras mujeres que hacerlo con un hombre que podría ser más vigilante y poderoso con las mujeres.
Otra razón podría ser el hecho de que algunas mujeres carecen de autoestima y confianza y deben sentirse en control de las cosas proyectando sus características indeseadas, como el miedo, la desconfianza, la ansiedad, los celos, la envidia, etc. en otras mujeres. Teniendo en cuenta la frecuencia con la que se presenta a los hombres como una '' bola de fuerza '', las mujeres parecen ajustarse para mantener su imagen positiva y poderosa al menos frente a las mujeres ... pero todos estos problemas no resueltos tienden a convertirse en comportamientos agresivos. .y manipulaciones.
Deseo que las mujeres miren a otras mujeres con mucha más confianza, respeto, amabilidad, consideración, compasión, etc., y esas mujeres responden de manera similar.
¡Espero que hayas encontrado algo útil en esta publicación y deseo que tengas una gran semana!
Maylena 🤗
---
---