Hi everyone, today I'm here to tell you about an ice cream outing with my boyfriend.
     Hola a todos por acá, hoy vengo a contarles acerca de una salida a comer helados con mi novio.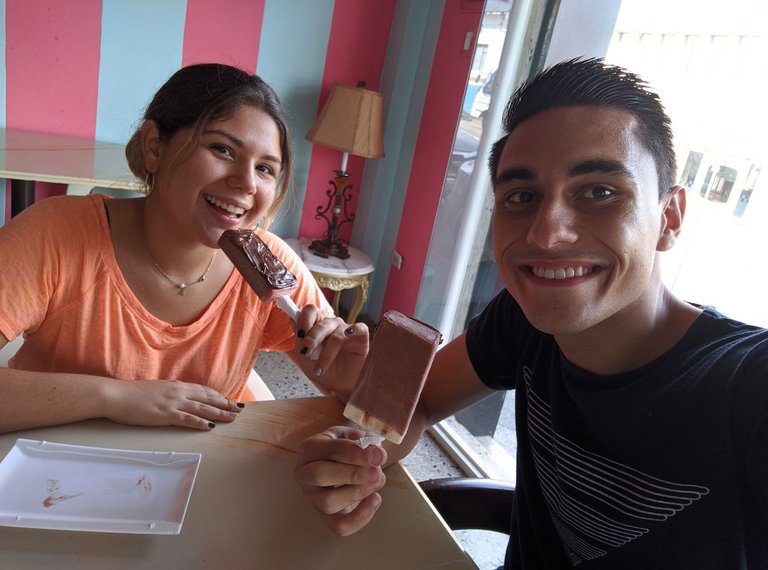 Today I was very excited, since I had many days without seeing him and I miss him a lot, so he would come to visit me for a few days, the main plan was to go to buy some pants and shoes, so that's what we did, after that, seeing that we were at a good time, it provoked us to eat ice cream so I proposed him to go eat some popsicles.
     El día de hoy estaba muy emocionada, ya que tenía muchos días sin verlo y ya lo extraña mucho, entonces el vendría a visitarme unos días, el plan principal era ir a comprar unos pantalones y unos zapatos, así que eso fue lo que hicimos, luego de eso al ver que estábamos a buena hora nos provocó comer helado entonces le propuse ir a comer unas paletas.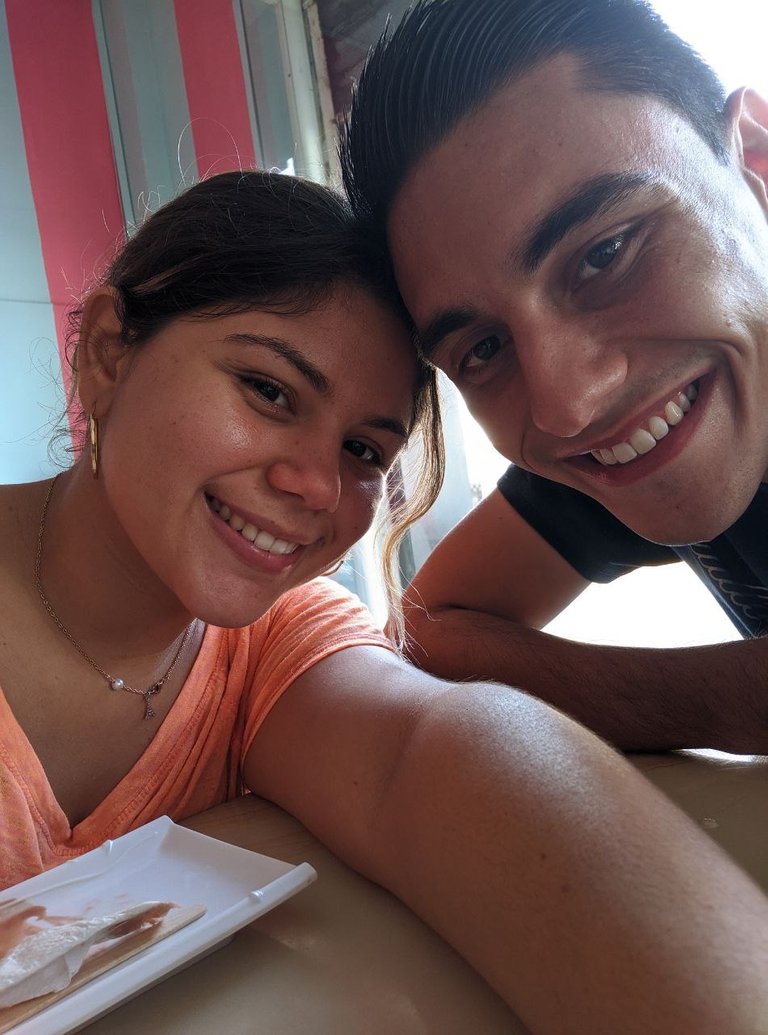 From where we were we walked a few blocks until we reached the paleteria, on several occasions we wanted to eat there but every time we tried it was closed, but in this case fortunately it was open.
     Desde donde estábamos caminamos una cuantas cuadras hasta llegar a la paletería, en varias oportunidades queríamos comer allí pero cada vez que lo intentábamos estaba cerrada, pero en este caso afortunadamente estaba abierta.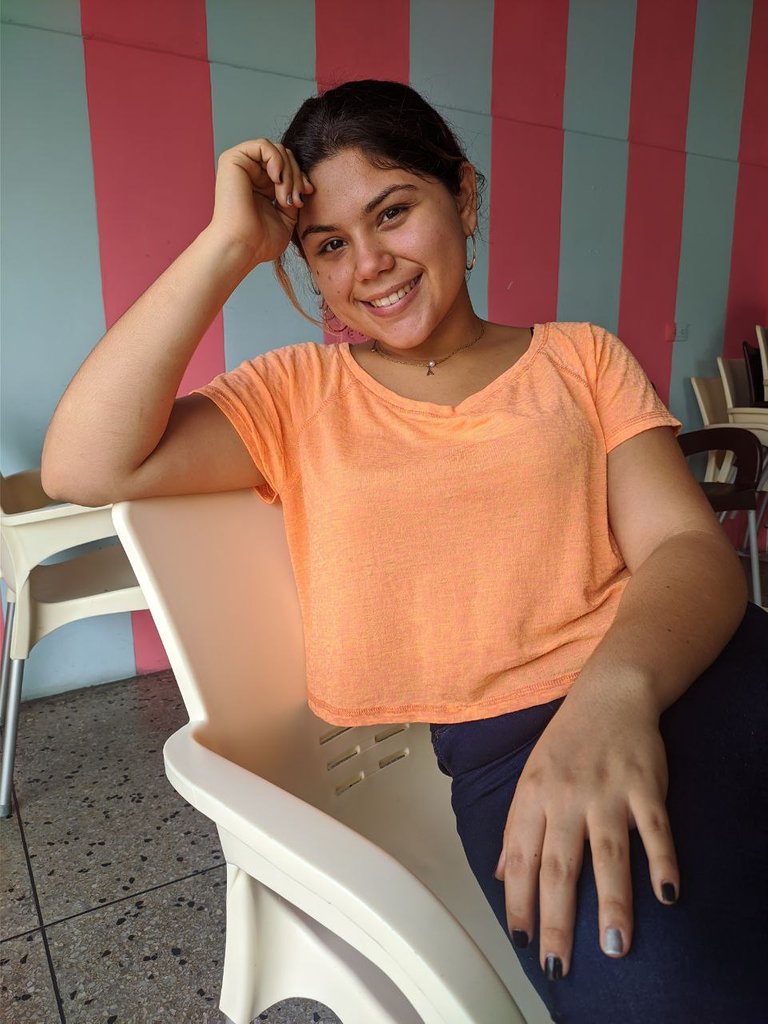 I had already had the opportunity to go, and I knew the quality of what I was going to eat, so I was very anxious to eat them, when we arrived at the place there was a girl ahead of us, so we had to wait a moment, the girl who served us very kindly told us the options, they were all very interesting and appetizing, my boyfriend decided for the nutella with white chocolate and Nutella topping, the one I selected was nutella with condensed milk and samba plus a topping of Nutella.
     Ya había tenido la oportunidad de ir, y sabía la calidad de lo que iba a comer, entonces estaba muy ansiosa por comerlas, al llegar al lugar estaba una muchacha por delante, entonces nos tocó esperar un momento, la muchacha que nos atendió muy amablemente nos dijo la opciones, eran todas muy interesantes y apetitosas, mi novio decidió por la de nutella con chocolate blanco y topping de Nutella, la que yo seleccioné fue de nutella con leche condensada y samba además de un topping de Nutella.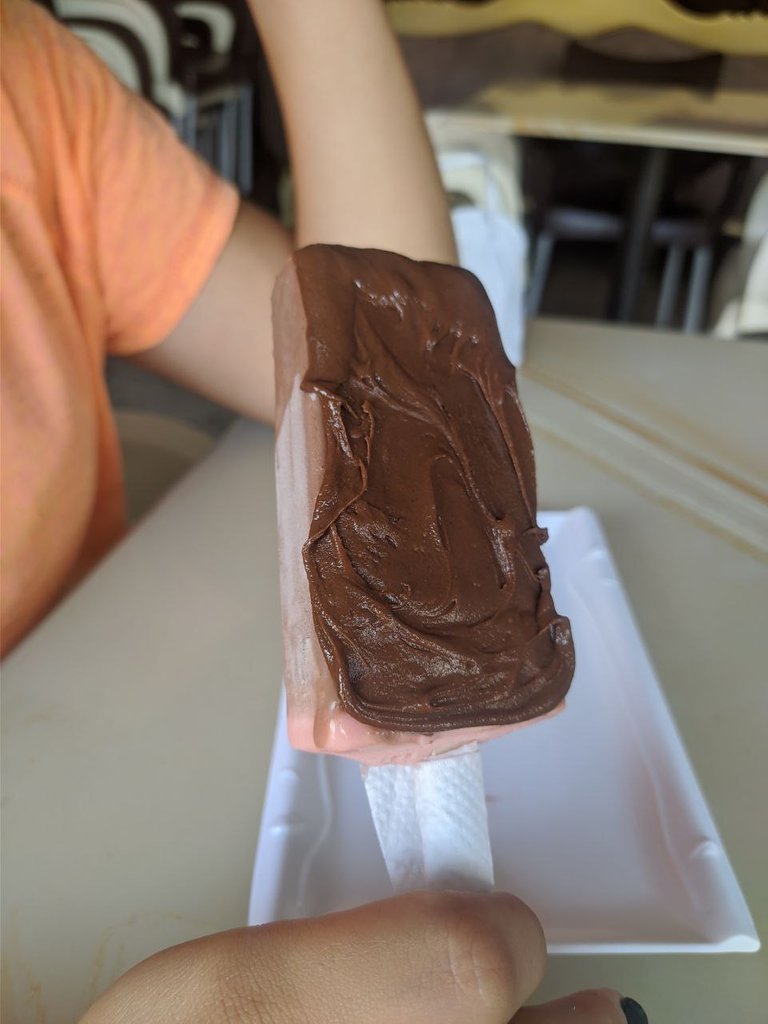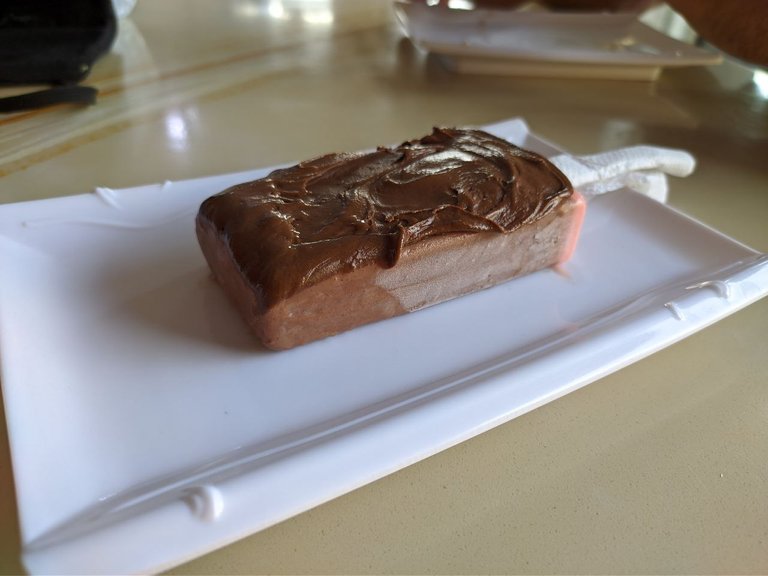 We proceeded to pay and then we went to the table to taste those popsicles, when we tasted them we fell in love with their flavor, they were spectacular, I ate them little by little to taste them as much as I could, we were so delighted that we didn't even talk, we just enjoyed the moment.
     Procedimos a pagar y luego nos dirigimos a la mesa a degustarnos esas paletas, al probarlas nos quedamos enamorados de su sabor, estaban espectaculares, me la comí poco a poco para degustarla todo lo que pudiera, estábamos tan encantados que ni hablábamos solo disfrutábamos el momento.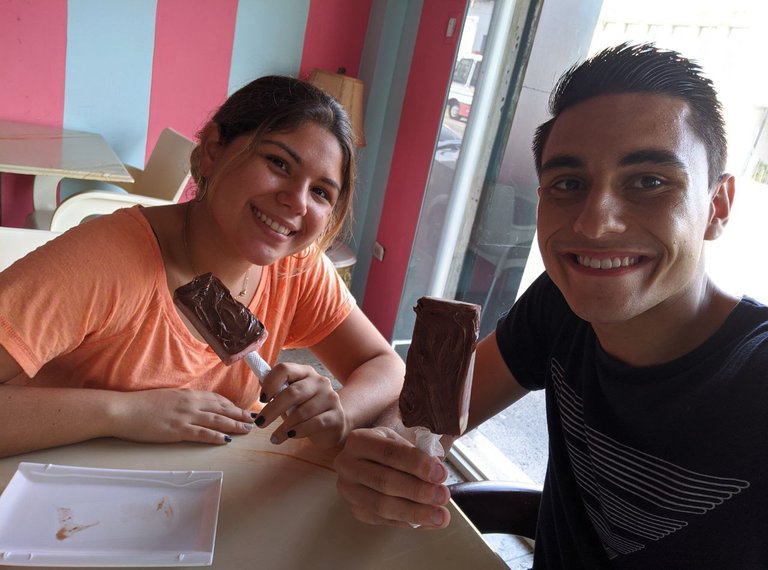 After chatting a bit and taking some pictures together, I decided to repeat and have a delicious lemon pie popsicle, it's my favorite flavor, I enjoy it more and more.
     Después de conversar un poco y tomarnos algunas fotos juntos, decidí repetir y comerme una deliciosa paleta de pie de limón, es mi sabor favorito, la disfruto cada vez más.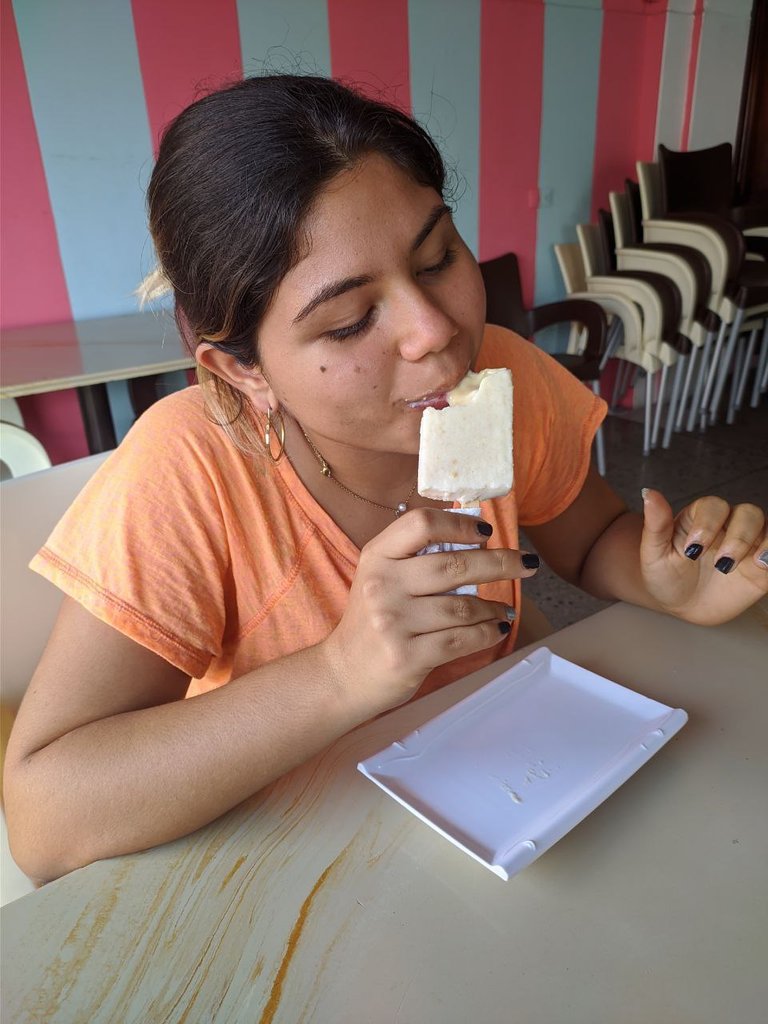 Any opportunity is good to have an amazing time together, even if it's a shopping trip or just a walk around, the important thing is to be together and happy, turning each of those moments that at first may seem normal or boring, into a special occasion.
     Cualquier oportunidad es buena para pasarla increíble juntos, aunque sea una salida a hacer compras o simplemente a caminar por ahí, lo importante es estar juntos y felices, convirtiendo cada uno de esos momentos que al principio pueden parecer de lo más normales o aburridos, en una ocasión especial.