The Ladies of Hive is a newish community that's been around for three weeks, young and powerful, just like I used to be and a growing force on Hive. I haven't been that active in the community due to other stuff going on in life, and the other day I saw a community contest which ends on Sunday 11th October.
Phew, I made in the nick of time, and you'll understand why in a minute.
Anyway, back to the contest : What are your best and worst character traits, and do you dare to post a TRUE SELFIE in your entry post (TRUE SELFIE means a selfie without makeup and filters applied).

TRUE SELFIE
First the easy part. I rarely rarely wear make up nowadays because I'm so lazy, so all my selfies are true selfies. I don't really like taking selfies as I look awful in them. I can never smile naturally and when I get my husband to take photos of me, I always end up blinking in 3 out of 4 images, and get told off by him!! That's why I don't look into the camera now as there's less chance of me blinking. I'm just not destined to be an Instagram hottie...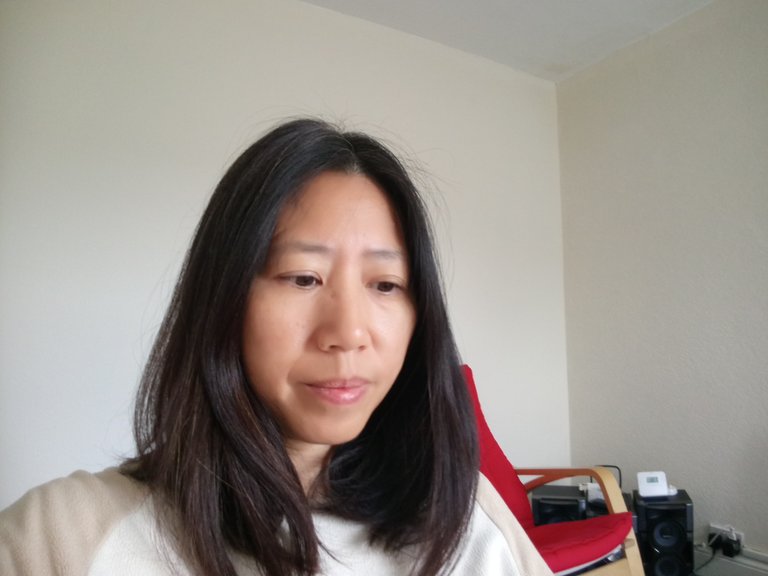 BEST AND WORSE CHARACTER TRAITS
Ha ha! I could give you a long list of my worse, and maybe quite a few best but I'll just stick to one each otherwise we'll be here for ever, and Ill miss the contest deadline.
Let's do the worse first. PROCRASTINATION.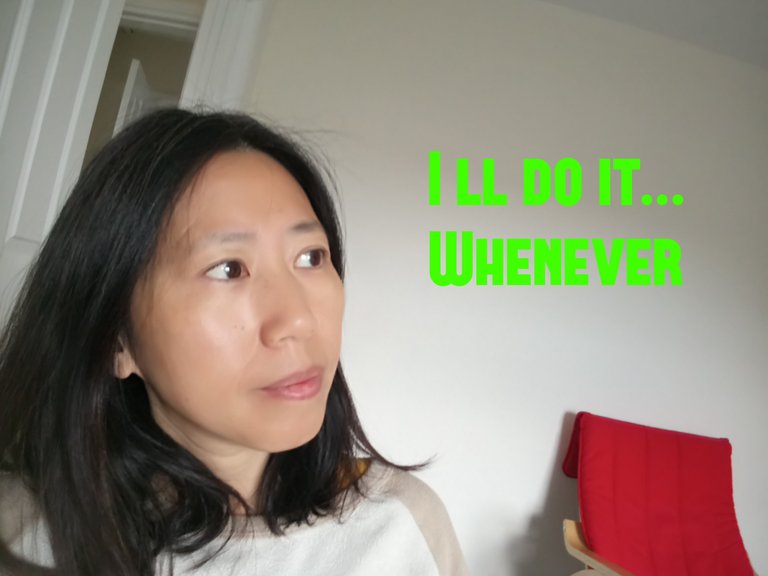 I'm becoming an expert at this as time goes by. Especially now during Covid, I have all the time in the world. Just waiting for every day to go pass, and then waiting for the next day to come and go.... been doing that for eight months now. What's the rush to do anything? I always find an excuse not to do things, for example writing this contest post. I've been sitting on it for three days. Day 1, I had to think about my best and worse traits. Day 2, I went out to get groceries. Day 3, I went to my sister's to pick up something. And if you ask why can't I write it after I've done my shopping or after I come back from my sisters? Remember I said I got all the time in the world? I tend not to do more than one thing each day so I have things to do every day. See what I mean? I'm a master in procrastination 🙃


The flip side to my worse trait is actually my best.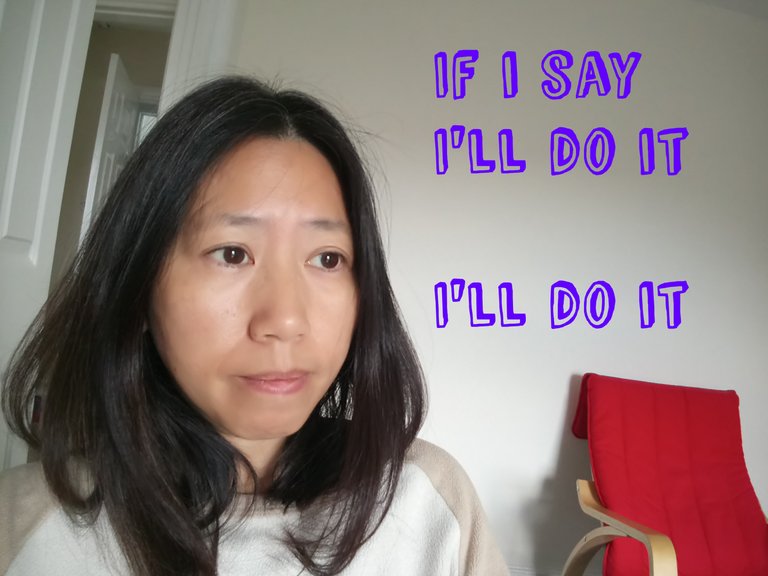 If I say I will do something, then I will do it, even if it means killing myself - metaphorically, not really. I can't remember ever letting anyone down by not doing something. In my previous life when I used to do something called "working in the corporate worlk" I would never start on a task until the very last minute. There is some pre work I can do to give me a head start and make life easier for me, but I never do that. That's called procrastination.
My line of work meant I was always at the end of the chain and I can't complete my task until others have completed theirs. Put simply, I used to price bids and tenders for major outsourcing contracts (if you're interested to know and if it means anything to you), so I can't price something until we know what services and how we're going to deliver to client. Instead of spending say 3 working days on pre work whilst waiting for other people to figure out the service and delivery, and 5 working days to work out the price for it, I always end up working 15 hours for 3 days and throughout the night for the last 2 days to complete my pricing. That's my best trait - I will always deliver. Period.

Put simply, I work best under pressure and deadlines. It's probably not the most ideal way and I could have easily killed myself from stress and fatigue. Luckily I'm still alive and kicking on Hive!
Nearly forgot, I need to invite someone to this community. I'm going to invite @travelgirl. She does a lot of family and mummy stuff, plays endless games on Hive and work full time at the same time. Power Hiver mummy!