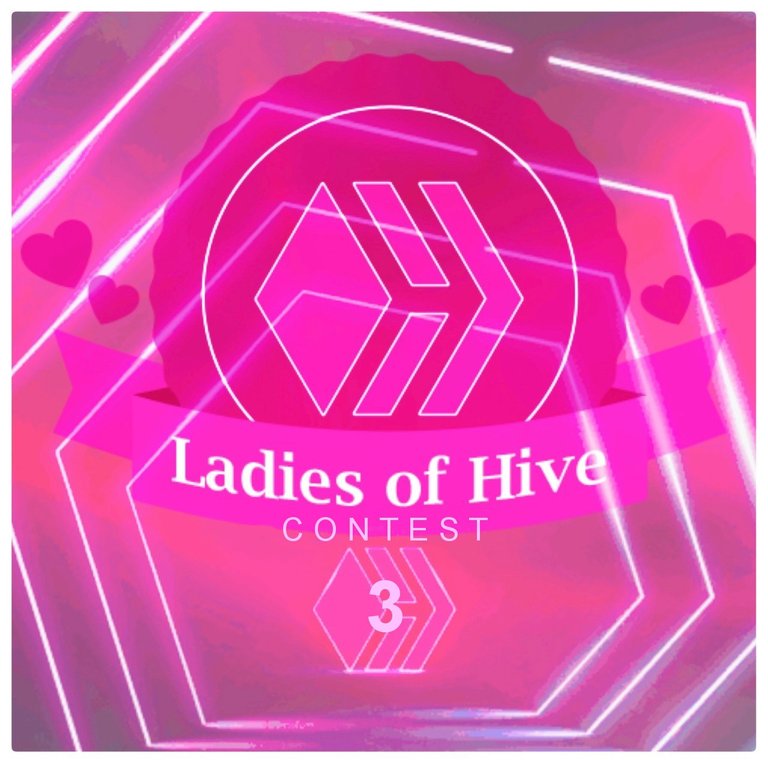 To my dearest Sisters and friends, one and all (Cackle!)
Welcome to the Third pre-Halloween edition, Ladies of Hive Community Contest! Wow, as a community we are barely a month old with a fast-growing membership as testament to the need of a platform for the Ladies of Hive. The atmosphere of this place is amazing for finding that empowerment, encouragement, support, uplifting one another, and in a fun environment of sharing and participation.
Participation has been excellent and fun so let's keep it up! On top of the 5 HIVE award, I will add in a Discord Tip of a HIVE's worth of BTC Satoshis, too, as a sweetener. You can always trade it for something else.

Now for this week's Questions:
Question 1: Will you show us your 'Mask'?
An opportunity for those who are… "Selfie Shy", so why not got with the opposite of last week's contest @hetty-rowan's "True Selfie" question. Halloween, face painting, and or Covid19 mask selfie. Elaborate and/or embellish where you feel needed.
Question 2: If you celebrate Halloween/Day of the Dead (Día de Muertos) how will you go about doing so under the Covid19 backdrop?
It's a big disappointment for me with this pandemic taking away a big part of the Halloween social fun this year, but I know there may be creative ways out there to still enjoy it as in @karinanunez's blog last week. If we can be a little proactive and prepare, our families can still enjoy the festivities safely.
Question 3: Do you have a special quiet place to go to be by yourself to think about things, or make important decisions?
The Change in seasons often equates to important decisions. I have a lovely, peaceful place to go to meditate, think, and pray when I am faced with hard decisions. For example, a place like: a Beach spot, Park bench, a City scape or river side view?

To make sure that your entry is valid, and cannot be missed for the contest, please make sure that you follow the RULES:
Blog must answer at least one of the questions (or more, if you wish!)
Blog must be submitted before
Sunday, OCTOBER 18th, 2020
Blog must be published in Ladies of Hive community
Blog must be original in order to win
Blog must be 200+ words
Blog must invite another woman to the community

Good luck, Ladies!
@kerrislravenhill for team Ladies of Hive