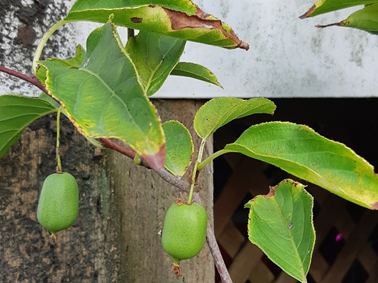 P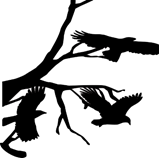 Second year Temperate Kiwi Vine (Actinidia Arguata Issai)
I'm not all black and white and so for a different subject lets add a bit of green as my choice of the Three Questions is this...
What do you do for the environment and what is your best tip? Tell us about your 'Green' side!
Before I go any further, if you'd like to participate the deadline to keep in mind is November 15th, 2020. The contest details and Rules are in the Original post here, Ladies of Hive Contest 7
My Green Side
A part of my personal Environmental strategy is incorporating food waste composting with my Fruit shrubs and Vegetable garden. Though I do have a chemical fertilizer I try to use as much composting as I can.
While soft foods from fruit peelings, rinds and cores are saved for my own composting, Tree trimmings, weeds, and other kitchen waste will go into the City Composting program.
Last of the mid-Fall produce.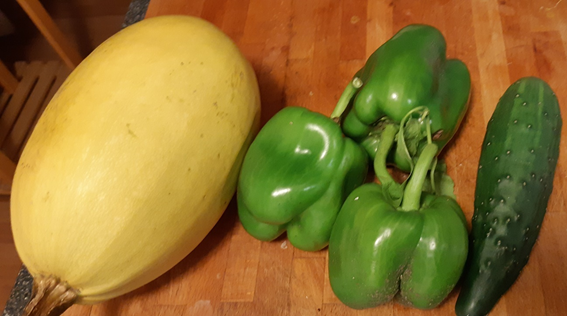 My vegetable garden has wound down for the Winter season and I may leave it fallow next year since my Tenant and I both agree the soil is somewhat depleted. So, the plan is to accelerate composting supplemented by soft food waste to return the needed minerals and micro-nutrients back into the garden.
Quite Sad looking but temporary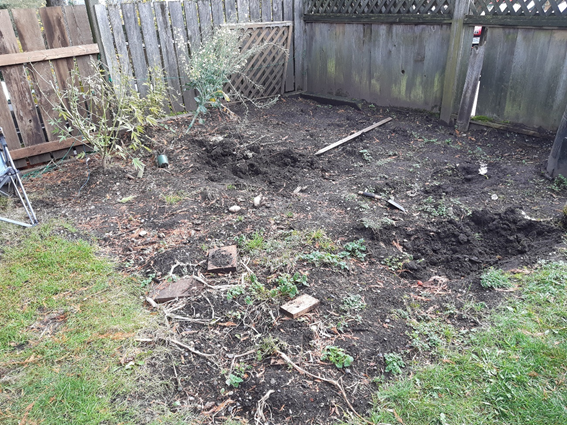 I will be liming this fall to keep the soil 'Sweet' and reserve light fertilization as required.
Last winter was quite mind, I'll have to be cautious with my berries this year if it turns out colder than usual and lose more fruit plants. I'm going to add a fresh layer of compost mixed with new topsoil to these strawberries too.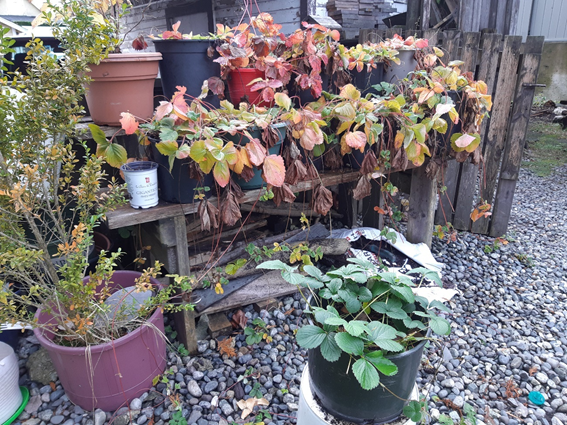 I enjoy a meditative approach to gardening as one way to relax, shave a few dollars off my grocery bill, learning a useful skill, and recycling some of the food waste in a positive and environmentally friendly way.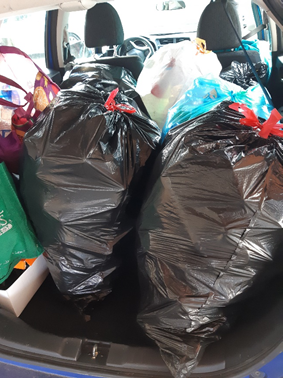 As far as Community Environmental initiatives my Municipality does have a sizeable Recycling program for a majority of consumer and household waste but fails on some aspects. Living a first world country, we tend to be sloppy or inconsistent with separating the recyclable waste into their proper categories. The central depository packs the product for the Bulk Buyers to recycle. The Bulk Recycling buyers would reject shipments if they are contaminated with too much other non-desirable contaminants.


Here is where I come in. I help sort out some of the 'Contaminants' and part of my recompense are these bags of beverage containers. And I return to a Bottle Depot for the 10-cent CAD deposit per can/carton/bottle, that's cash on the barrel, Tax free!

The Bottle Depot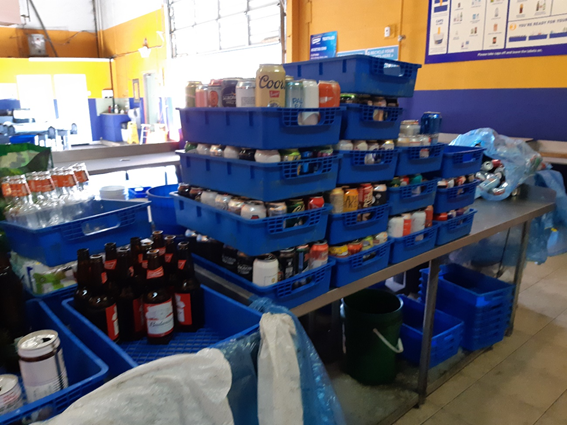 Payday of $51.80 CAD Tax free on this trip.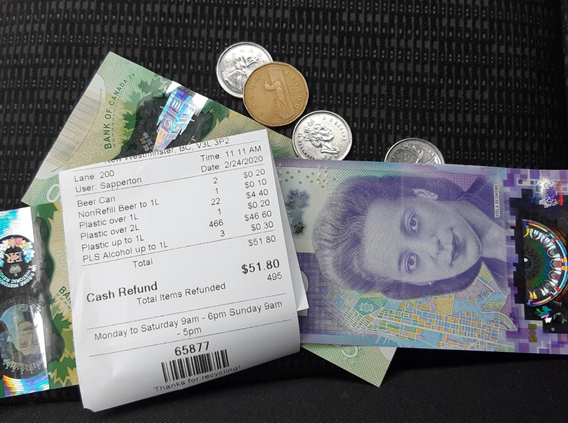 My running total for the year beginning January 1st, 2020 up to date is $1,153.80 CAD.
And where do I spend it?
A few pizza dinners for my kids as a treat… but also feeds my
Stackitis!
Buying Silver coins as a way of saving for the long term.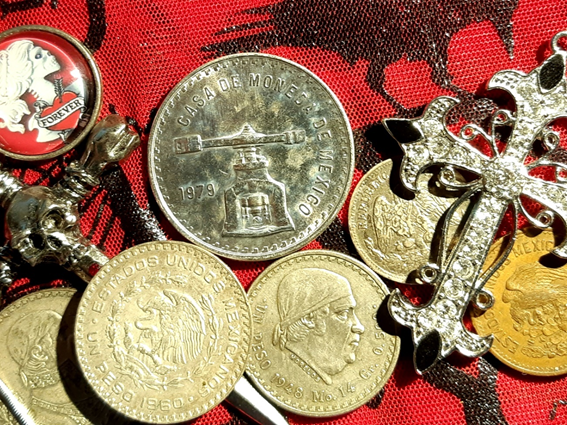 This 1979 Mexico 1 Silver Onza is one of the coins I purchased with funds from the bottle deposits.
Junk into Silver savings for two short evenings a month!

"I changed my mind" Question 3 Bonus!
What music needs to be played at your funeral (or wedding, if you want to write about a happier occasion)?
The Christian Irish Hymn: 'Be Thou my Vision.'
Based on the poem "Rop tú mo Baile" written by St. Dallán Forgaill (560 – 645 AD) , translated from Olde Irish to English by Mary Elizabeth Byrne 1905 and put to the melody of 'Slane' Hymnal in 1909, and Published in 1912.
Be Thou my Vision, O Lord of my heart;
Be all else but naught to me, save that Thou art;
Be Thou my best thought in the day and the night,
Both waking and sleeping, Thy presence my light.

Be Thou my Wisdom, and Thou my true Word;
Be Thou ever with me, and I with Thee, Lord;
Be Thou my great Father, and I Thy true son;
Be Thou in me dwelling, and I with Thee one.

Be Thou my Breastplate, my Sword for the fight;
Be Thou my whole Armor, be Thou my true Might;
Be Thou my soul's Shelter, be Thou my strong Tow'r,
O raise Thou me heav'nward, great Pow'r of my pow'r.

Riches I heed not, nor man's empty praise;
Be Thou mine inheritance, now and always;
Be Thou and Thou only the first in my heart,
O high King of heaven, my Treasure Thou art.



High King of heaven, Thou heaven's bright Sun,
O grant me its joys, after vict'ry is won;
Great Heart of my own heart, whatever befall,
Still be Thou my vision, O Ruler of all.




Thought there have been various English and non-English versions, my favorite Rendition is the Alternate Eleanor Hull's 1912 version as sung by Christian singer (Sandi Patty)[
I like to play this anytime I am feeling down and for my funeral for that matter. The folk style, the English lexicon of the lyrics, poetic imagery, the sweeping orchestral melody and singing style of Sandy Patty's rendition all matching my persona if anyone has followed me since my YouTube days.
I am so elated to be a part of the "Ladies of Hive" Community!
Thank you for stopping by my Blog today.
I will invite from a new gal I met a while back on telokanda @mynameisskip , so come on down and click on this banner! 👇 And join us on Discord.

References
1. All are my own pictures shot with a Samsung SM-A530W unless otherwise indicated.
P. Image under Pixabay
R. Clip art from 123RF
W. Wiki Commons
Sources
Wiki: The Hymn Be thou my Vision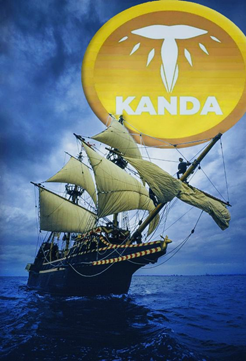 Educating Africans on the benefits of the Block chain
Join our Discord, https://discord.gg/cmbSM5B
"Et lux in tenebris to serve laboro, sum sicarius" "I work in the shadows to serve the Light, I am an Assassin"