Hello distinguished girls from the @ladiesofhive community and from the entire hive. They probably thought I wouldn't post this week in the contest, but I will. hehe I can't miss these two questions from this week that I also find interesting.
1️⃣ If you had to leave your country and live in a different country for a while, which country would you choose, and why?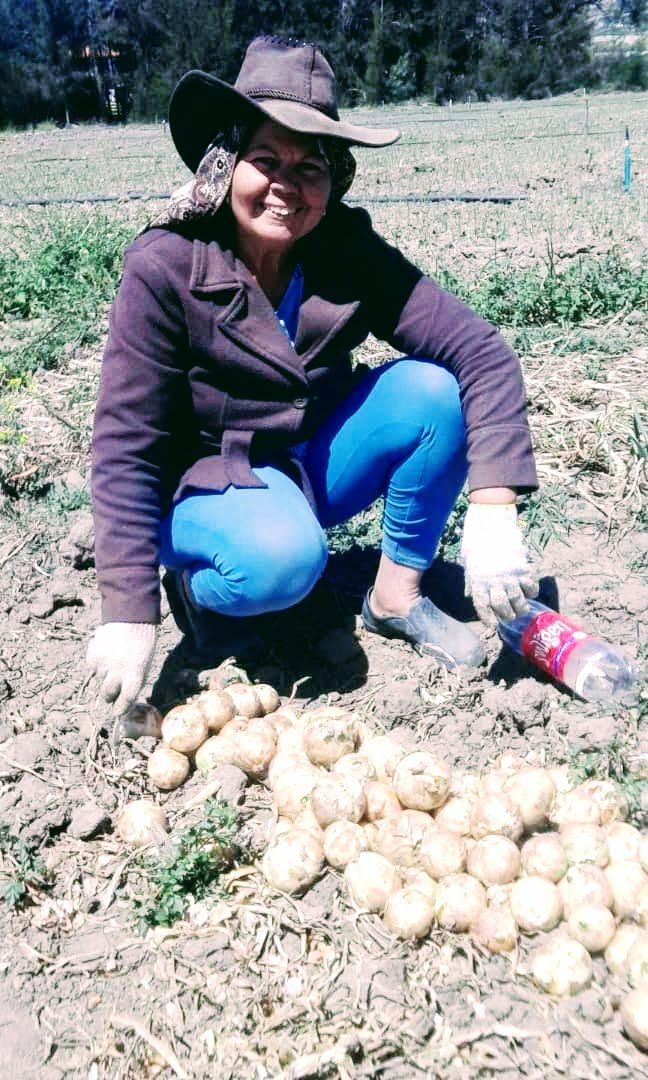 Photo of my property.
In fact, I already have. For 4 and a half years I have been in and out of Venezuela to go to Colombia. A land that has welcomed Venezuelans, providing them with all the support that we are sorely needing in these difficult times.
Colombia has given me many good things and I have learned many others, but it would definitely not be my place to migrate. I show you 3 of the countries that I would choose to live there for the rest of my life.
1.- Italy.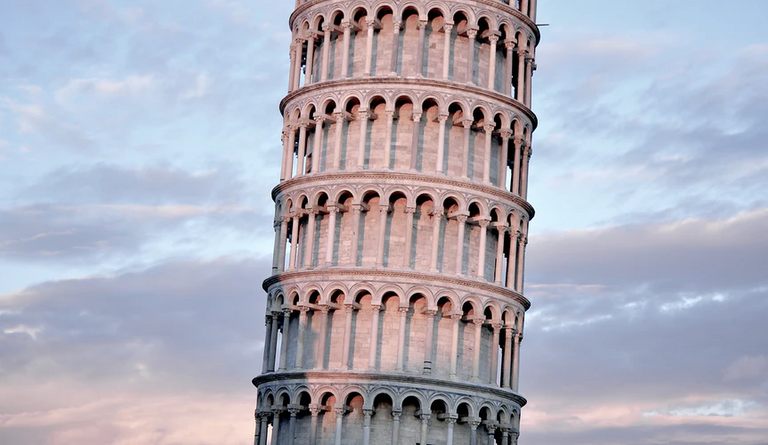 Source: davide ragusa - Unsplash.
I have always liked languages ​​and Italian seems very easy to learn, in fact I know some words in Italian such as Pomodoro, Farina, Buon Giorno, cipola. I know that in a short time I could speak the language very well.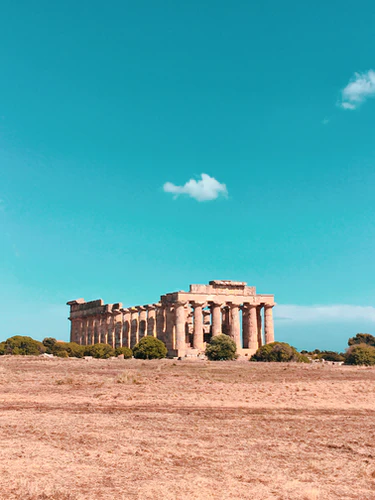 Source: Michele Bitetto - Unsplash.
The architecture and history of Rome, the capital of Italy, catches my attention. I would be very excited to visit those lands where all our history began and where our Lord Jesus Christ was.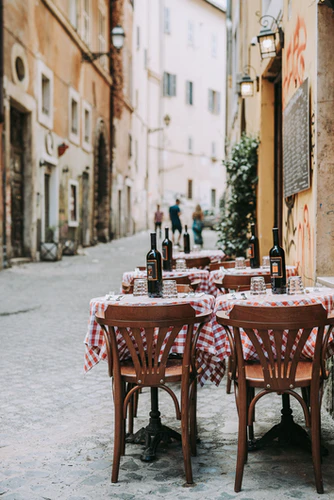 Source: Marialaura Gionfriddo - Unsplash
A very romantic city in Italy is Venezia, but in reality the whole country seems very romantic to me. I really like gastronomy, its markets full of all its vegetables and ingredients to make its dishes. Olive oil so famous all over the world. There are many things that attract me to this beautiful country.
Pinmapple: [//]:# (!pinmapple 42.393754 lat 12.272707 long d3scr)
2.- France.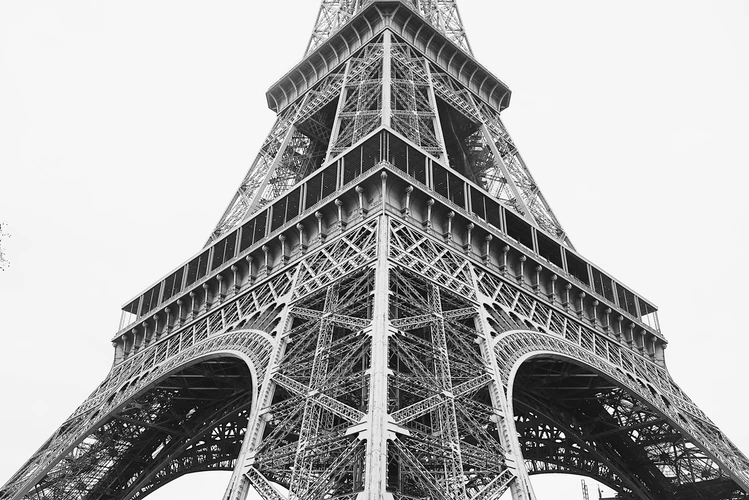 Source: Lester Rene - Unsplash.
France follows the guidelines of Italy in terms of architecture and gastronomy and although I have been told that it is a very expensive country to live in, I think that everything is a matter of adapting and managing yourself.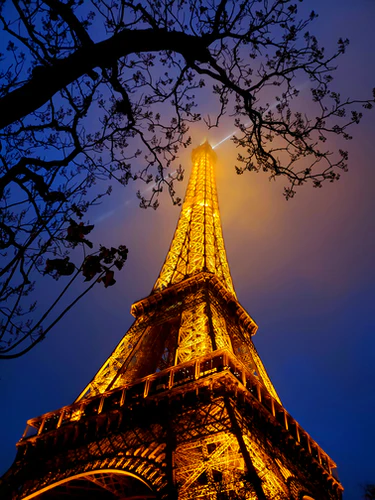 Source: Gaston Ignacio Enriotti - Unsplash.
Although the French language seems very difficult to learn since you have to use the sounds from the throat and the nose a lot, I find it very cache to speak this language. The country of pancakes, soufflé, fondeu, foie gras, croissant, baguette and many other delicious dishes, is also very famous for its cosmetic factories such as the brand LÓreal, Kerastase, Lancome, Clinique, Mary Kay and many more.
3.- United States of America.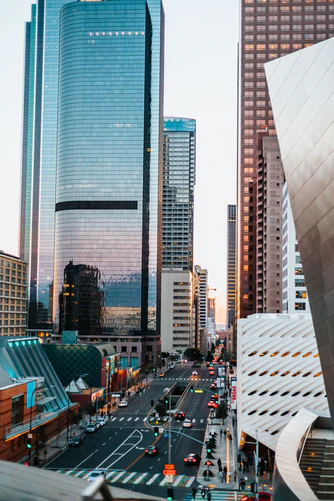 Source: Tyler Nix - Unsplash
I met the United States 40 years ago, when I accompanied my mother to my brother's operation, but there was a long way to go and I was left wanting more. I have a lot of knowledge of the English language and it would be my chance to speak it fluently and understand it. I would like this country for my grandchildren to grow up and learn English and its cultures. It has a great source of work for anyone who wants to undertake and dedicate himself with foundation. It is a fairly fair country in terms of citizen rights.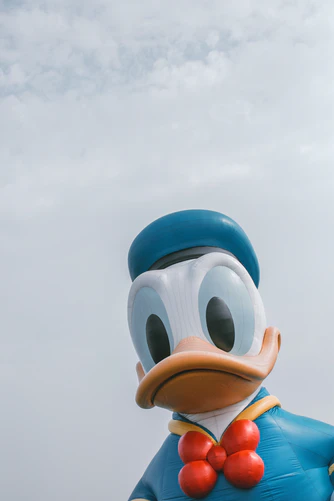 Source: Kin Li - Unsplash.
It is multicultural due to the variety of immigrants in the country, so in one place you can learn different cultures. Medicine is very up-to-date and with innovative equipment, although a lot of work is done, it is very easy to travel and be distracted.
2️⃣ Which "force of nature" (sunshine, rain, wind, fog, snow, volcano, aurora, etc.) is your favorite, and why?
Of these amazing phenomena of nature I love the rainbow. Because of its beautiful colors that we can see in only one strip and that results from a day with little rain and sun. In Colombia they are seen very often since it rains a lot.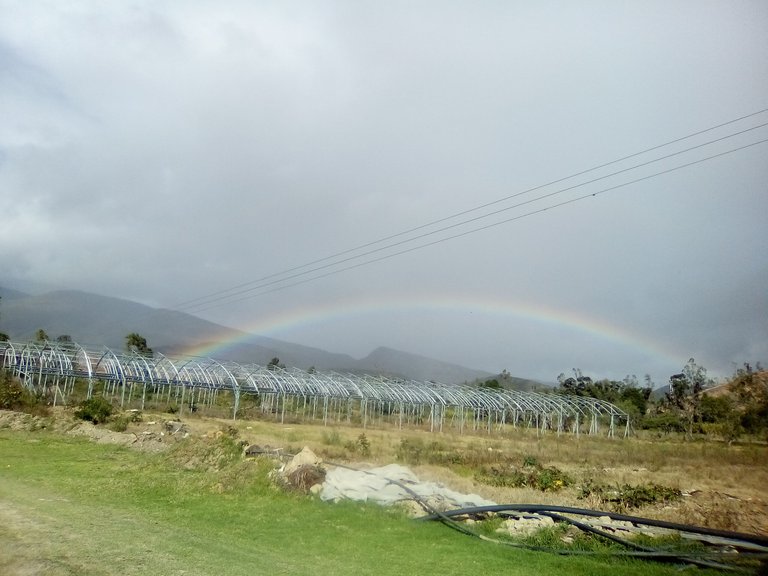 Photo of my property.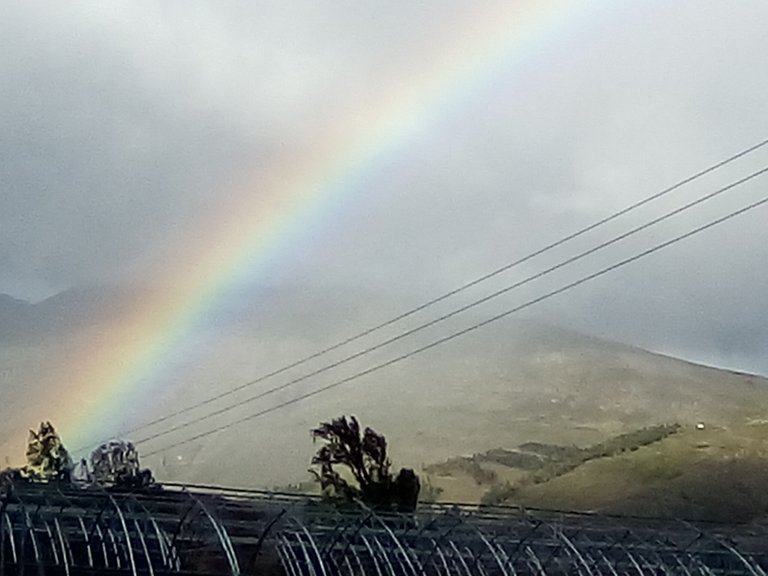 Photo of my property.
I want to invite @phderoes to participate in this contest, here is the link of the publication to the contest:
https://hive.blog/hive-124452/@ladiesofhive/ladies-of-hive-community-contest-24

Traducción al Español:
Hola distinguidas chicas de la comunidad de @ladiesofhive y de toda la colmena. Seguramente pensaron que no publicaría esta semana en el concurso, pero si lo haré. jeje no puedo dejar pasar estas dos preguntas de esta semana que también me parecen interesantes.
1️⃣ Si tuvieras que salir de tu país y vivir en otro país por un tiempo, ¿qué país elegirías y por qué?
De hecho, ya lo hice. Desde hace 4 años y medio he entrado y salido de Venezuela para ir a Colombia. Una tierra que ha acogido a los Venezolanos brindándoles todo el apoyo que tanto estamos necesitando en estos duros momentos.
Colombia me ha dado muchas cosas buenas y he aprendido muchas otras, pero definitivamente no sería mi sitio para migrar. Te muestro 3 de los países que escogería para vivir allí el resto de mi vida.
1.- Italia.
La arquitectura y la historia de Roma, capital de Italia me llama mucho la atención. Me emocionaría mucho visitar esas tierras donde comenzó toda nuestra historia y por donde estuvo nuestro señor Jesucristo.
Una ciudad de Italia muy romántica es Venezia, pero en realidad todo ese país me parece muy romántico. La gastronomía me gusta mucho, sus mercados llenos de todos sus vegetales e ingredientes para hacer sus platos. El aceite de Oliva tan famoso en todo el mundo. Son muchas las cosas que me atraen de este hermoso país.
2.- Francia.
Francia sigue los lineamientos de Italia en cuanto a arquitectura y gastronomía y aunque me han dicho que es un país muy caro para vivir, pienso que todo es cuestión de adaptarse y administrarse.
Aunque el idioma Francés me parece muy difícil de aprender ya que hay que usar mucho los sonidos desde la garganta y la naríz, me parece muy de caché hablar esta lengua. El país de las panquecas, el suflé, el fondeu, foie gras, cruasan, el baguette y muchos otros ricos platos, también es muy famoso por sus fabricas de cosméticos como la marca LÓreal, Kerastase, Lancome, Clinique, Mary Kay y muchas más.
3.- Estados Unidos de América.
Conocí a Estados Unidos hace 40 años, cuando acompañé a mi mamá a la operación de mi hermano, pero faltó mucho por conocer y quedé con ganas de más. Tengo mucho conocimiento del idioma Inglés y sería mi oportunidad de hablarlo fluídamente y entenderlo. Me gustaría este país para que crezcan mis nietos y aprendan el Inglés y sus culturas. Tiene mucha fuente de trabajo para todo el que quiera emprender y se dedique con fundamento. Es un país bastante justo en cuanto a derechos del ciudadano se refiere.
Es multicultural por la variedad de inmigrantes que hay en el país, así que en un solo lugar se puede aprender diferentes culturas. La medicina es muy actualizada y con equipos innovadores, aunque se trabaja mucho hay mucha facilidad para viajar y distraerse.
2️⃣ ¿Qué "fuerza de la naturaleza" (sol, lluvia, viento, niebla, nieve, volcán, aurora, etc.) es tu favorita y por qué?
De estos asombrosos fenómenos de la naturaleza me encanta el arco iris. Por sus hermosos colores que podemos ver en solo una franja y que resulta de un día con poca lluvia y sol. En Colombia se ven muy seguido dado que llueve mucho.
Quiero invitar a participar en este concurso a @phderoes, aquí le dejo el enlace de la publicación al concurso: