Ladies of Hive Community Contest #52 // Concurso Comunitario Damas de la Colmena #52 💅💄👠👒
🌹Hello Girls🌹
Grateful to God for being again this week sharing with you the questions that are in turn. Product of a deep reflection because really after so much road traveled, so many teachings acquired I can say yes.
🌹Hola Chicas🌹
Agradecida con Dios por estar nuevamente esta semana compartiendo con ustedes las preguntas que están al turno. Producto de una profunda reflexión porque realmente después de tanto camino recorrido, tantas enseñanzas adquiridas puedo decir que sí.

1️⃣ Are you who you want to be? Do you dream of being something else?
Or have you settled into a life that has only led you...?
Yes I am who I want to be. If 20 or 30 years ago I knew what I know today, I would have saved myself a lot of mistakes, but I wouldn't be what I am today. I think that our parents taught us many useless things, that is to say, they raised us with a series of patterns and beliefs that had nothing to do with our evolution.
1️⃣ ¿Eres quien quieres ser? ¿Sueñas con ser otra cosa
o te has acomodado en una vida que sólo te ha llevado...?
Sí soy lo que quiero ser. Sí hacen 20 o 30 años atrás supiera lo que sé hoy día, me hubiese ahorrado muchos desaciertos, pero no sería lo que soy hoy. Pienso que nuestros padres nos enseñaron muchas cosas inútiles, es decir nos criaron con una serie de patrones y creencias que nada tenía que ver con nuestra evolución.

I do not deny them, on the contrary, I honor them, because they are part of my legacy; but they would have prevented us from making many mistakes. Because mothers teach their daughters as they taught them and those traditions, beliefs and paradigms are repeated generation after generation.
No reniego de ellas, por el contrario las honro, porque forma parte de mi legado; pero nos hubiesen evitado cometer muchos errores. Porque las madres enseñan a sus hijas como las enseñaron a ellas y esas tradiciones, creencias y paradigmas se van repetiendo generación tras generación.

I, today I say to those who want to listen to me and to you who read me, do not raise your children as we were raised because that world no longer exists. I want to make it clear that these are different times and generations, we did more with less. That phrase was said to me by a friend once and I really liked the depth of its content.
Yo, hoy le digo a quien me quiere escuchar y a ustedes que me leen, que no críen a sus hijos, como nos criaron a nosotros porque, ese mundo ya no existe. Quiero dejar claro que son épocas y generaciones distintas, nosotros con menos hicimos más. Esa frase me la dijo una amiga una vez y me gustó mucho la profundidad de su contenido.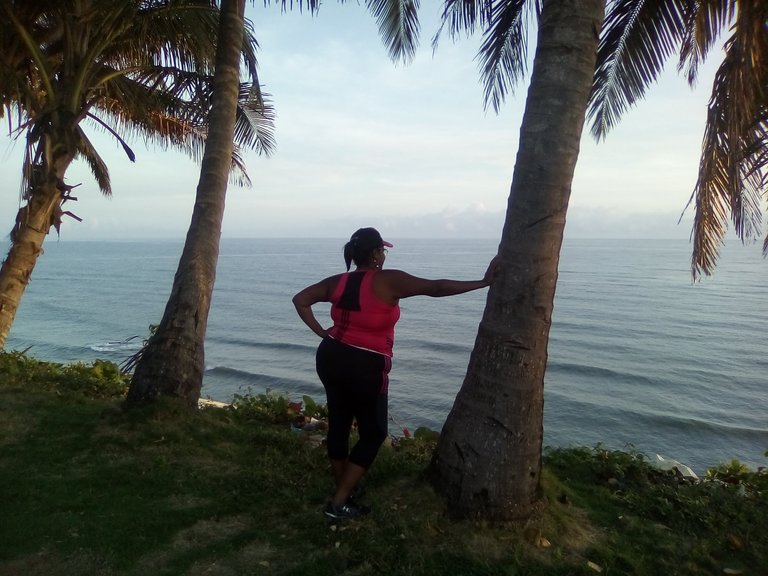 She was referring to the fact that we without internet, without cell phones and without all the technological facilities that young people have today, we had a more formative education in values and moral principles. Where respect, solidarity, responsibility and tolerance were the banner of coexistence. Accompanied by the value of studies and honest work. In that sense, I feel that I am fortunate to have belonged to that generation.
Ella se refería al hecho de que nosotros sin internet, sin celulares y sin todas las facilidades tecnológicas que tienen los jóvenes hoy día, tuvimos una educación más formativa en valores y principios morales. Donde el respeto, la solidaridad, la responsabilidad y la tolerancia eran la bandera del convivir. Acompañado del valor hacia los estudios y el trabajo honrado. En ese sentido, siento que soy afortunada por haber pertenecido a esa generación.

Now, I want to emphasize that along the way I have made many transformations on a spiritual level, which has made it easier for me to handle very complicated situations for all Venezuelans due to the economic and political situation. And because of the pandemic it has become more complicated, however I have acquired many tools to face all these situations.
Ahora bien, quiero destacar que en el camino he hecho muchas transformaciones a nivel espiritual, que me ha facilitado el manejo de situaciones muy complicadas para todos los venezolanos por la situación económica y política. Y por la pandemia se ha complicado más, sin embargo he adquirido muchas herramientas para enfrentar todas estas situaciones.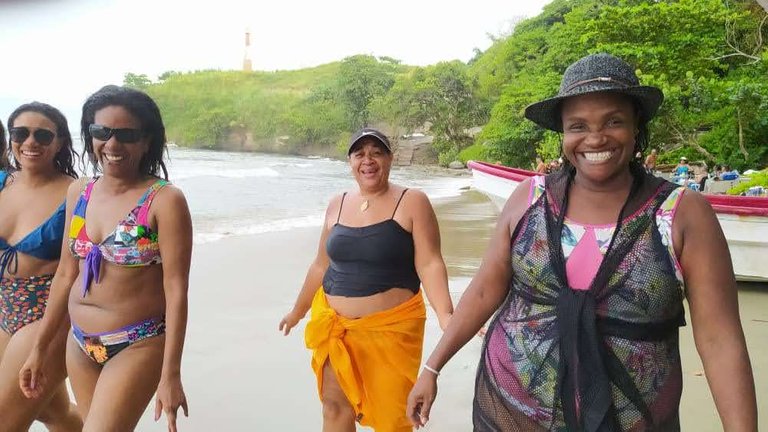 I have taken risks, with a positive attitude despite adversity which has led me to succeed in many of the initiatives I have undertaken, #hive is one of them. My life has turned around so much that despite all this global madness, today I feel at peace and happier than ever; because in the midst of all this global tragedy I understood that it is not anyone's responsibility, but mine alone to be happy and feel good.
He asumido riesgos, con actitud positiva a pesar de las adversidades lo que me ha llevado a tener éxito en muchas de las iniciativas que he emprendido, #hive es una de ellas. Mi vida ha dado un vuelco total tan importante, que a pesar de toda esta locura mundial, hoy me siento en paz y más feliz que nunca; porque en medio de toda esta tragedia mundial entendí que no es responsabilidad de nadie, sino solo mía de ser feliz y sentirme bien.

In short, I have not become accustomed to anything I do not like, on the contrary, I have looked for new things to feel better and better. I made an awakening of consciousness which has led me to practice exercises, meditate, pray, search and understand better the reason for things. Laugh, dance, sing, live and enjoy life to the fullest, because today we are, tomorrow we do not know. I live in total gratitude to God and the Divinity for having good health in times of pandemic.
En definitiva no me he acostumbrado a nada que no me gusta, por el contrario he buscado cosas nuevas para sentirme cada vez mejor. Hice un despertar de consciencia el cual me ha llevado a practicar ejercicios, meditar, orar, buscar y comprender mejor el porque de las cosas. Reir, bailar, cantar, vivir y disfrutar la vida a plenitud, porque hoy estamos, mañana no sabemos. Vivo en gratitud total con Dios y la Divinidad por contar con buena salud en tiempos de pandemia.

2️⃣ How have you improved as a result of the experience over the years?
Were you driven by passion, a dream, or the family that directed you?
2️⃣ ¿Cómo has mejorado como resultado de la experiencia a lo largo de los años?
¿Te impulsó la pasión, un sueño o la familia que te dirigió?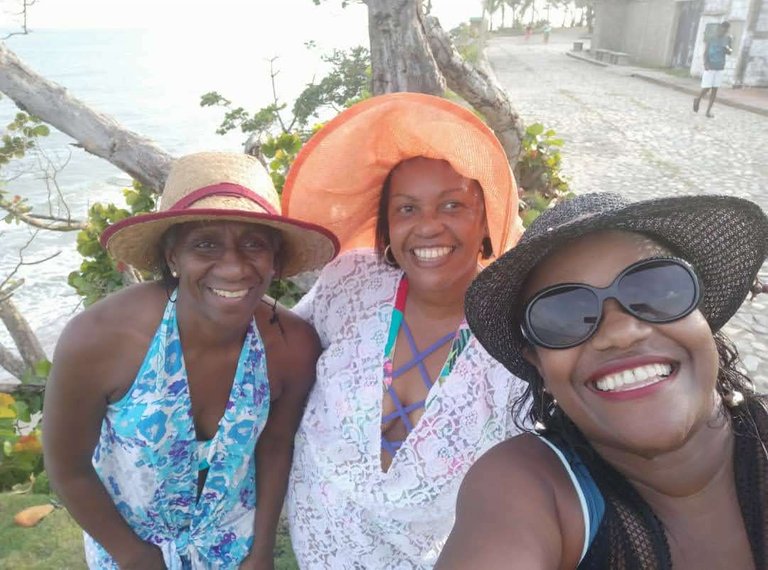 I think everything I expressed above answers this question, I can only add that I was driven by passion for life, in my previous post I talked about my passions, over here I leave you the link.
I invite @sandra01, @maria75 and @lisfabian to tell us their stories.
Creo que todo lo que expresé anteriormente responde esta pregunta, solo puedo agregar que me impulsó la pasión por la vida, en mi post anterior hablé de mis pasiones, por aquí les dejo el link.
Invito para que nos cuenten sus historias a @sandra01, @maria75 y @lisfabian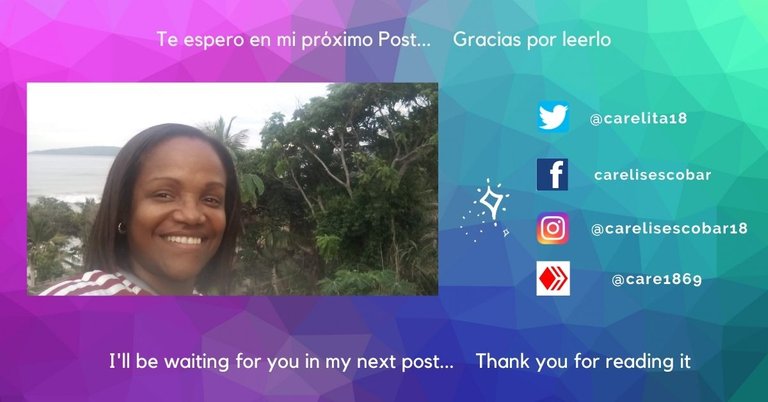 Las fotos son mías editadas en Canva
Los separadores fueron editados en Canva
Traductor Deepl (Versión Gratis)
The photos are mine edited in Canva.
Dividers were edited in Canva
Deepl Translator (Free Version)
---
---