HOLA CHICAS
🎵🎶 🎵🎶 🎵🎶 🎵🎶 🎵🎶 🎵🎶🎵🎶 🎵🎶 🎵🎶
Respetadas damas de hive, reciban un saludo cordial y un caluroso abrazo, feliz de haber recibido mención honorífica la semana pasada, gracias por recibirme y leer mis posts y sobretodo por valorar mi trabajo; estoy nuevamente con ustedes para participar en este nuevo reto. Felicito a todas las ganadoras y a todas las que participan semana tras semana, no solo para ganar sino para compartir nuestras aventuras; así lo veo. Claro si ganamos excelente, pero sino, disfrutamos el viaje y la experiencia.
HELLO GIRLS
🎵🎶 🎵🎶 🎵🎶 🎵🎶 🎵🎶 🎵🎶 🎵🎶 🎵🎶 🎵🎶🎵🎶 🎵🎶 🎵🎶 🎵🎶
.
Respected ladies of hive, receive a cordial greeting and a warm hug, happy to have received honorable mention last week, thank you for receiving me and reading my posts and above all for valuing my work; I am again with you to participate in this new challenge. I congratulate all the winners and all those who participate week after week, not only to win but to share our adventures; that's how I see it. Of course, if we win, excellent, but if not, we enjoy the trip and the experience.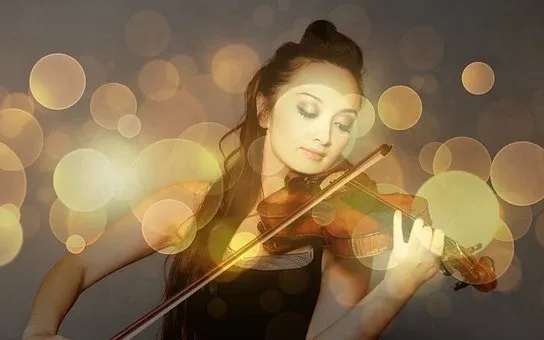 Fuente
1️⃣ Si pudieras tener cualquier talento en el mundo, ¿cuál sería?
Me hubiese gustado ser músico, tocar algún instrumento musical tal como el violín, la guitarra, el saxofón, la batería o cualquier otro. de verdad no tengo afinidad con ninguno específico, pero si me hubiese gustado haber desarrollado ese tipo de talentos.
I would have liked to be a musician, to play some musical instrument such as the violin, guitar, saxophone, drums or any other. I really don't have an affinity for any specific one, but I would have liked to have developed those kinds of talents.
🎵🎶 🎵🎶 🎵🎶 🎵🎶 🎵🎶 🎵🎶🎵🎶 🎵🎶 🎵🎶
Me gusta la música demasiado, me gusta cantar y bailar porque soy una persona muy alegre; vengo de una familia melomana, rumbera (en Venezuela se les dice así a las personas que le gustan mucho las fiestas [rumbas]) en Caracas le decimos a las fiestas rumbas, a mis hermanos les gusta mucho tocar instrumentos, y lo saben hacer, sin ninguna preparación profesional. Me gusta tocar con ellos, pero no sé nada ja, ja, ja más bien desafino🤦‍♀😝.
I like music too much, I like to sing and dance because I'm a very happy person; I come from a melomana, rumbera family (in Venezuela that's what they call people who like parties [rumbas] a lot) in Caracas we call parties rumbas, my brothers like to play instruments a lot, and they know how to do it, without any professional preparation. I like to play with them, but I don't know anything ha, ha, ha, ha rather I play out of tune🤦♀😝.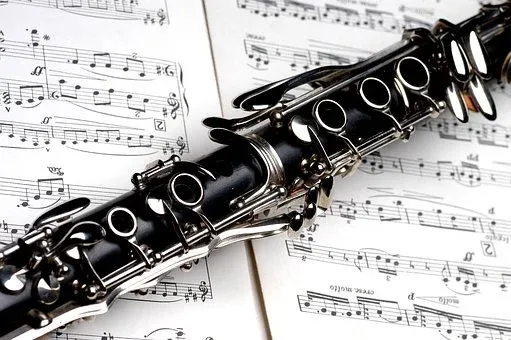 Fuente
La música es un lenguaje universal, cargado de mucha emoción y mensajes subliminales que tocan el alma y el corazón de las personas. Pienso que es medicinal y terapéutica también, porque creo que nos ayuda a sanar situaciones duras por las que hemos vivido. Leer una partitura me parece que es difícil, creo que es un arte, se requiere talento para eso; claro se debe estudiar primero para poder tocar después. Siento que la música como profesión te genera disciplina, serenidad, asertividad, inteligencia, empatía, entre otras virtudes que desarrollan los músicos.
Music is a universal language, charged with a lot of emotion and subliminal messages that touch people's hearts and souls. I think it is medicinal and therapeutic as well, because I believe it helps us to heal hard situations we have lived through. Reading a score seems to me to be difficult, I think it is an art, it requires talent for that; of course you must study first to be able to play later. I feel that music as a profession generates discipline, serenity, assertiveness, intelligence, empathy, among other virtues that musicians develop.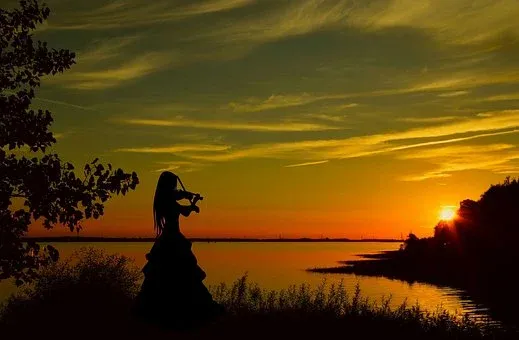 Fuente
En consecuencia, al respecto puedo agregar otros beneficios que desarrolla la persona que estudia música, desde edades tempranas; tales como: mejora el aprendizaje de las matemáticas, la lectura, las lenguas propias y ajenas. Además de, mejorar el rendimiento académico en general, desarrolla la inteligencia espacial y las capacidades mentales asociadas con la mejora de los recuerdos, la comprensión, el análisis o síntesis entre otras.
Consequently, I can add other benefits that a person who studies music, from an early age, develops, such as: improves the learning of mathematics, reading, own and foreign languages. In addition to improving academic performance in general, it develops spatial intelligence and mental capacities associated with the improvement of memories, comprehension, analysis or synthesis, among others.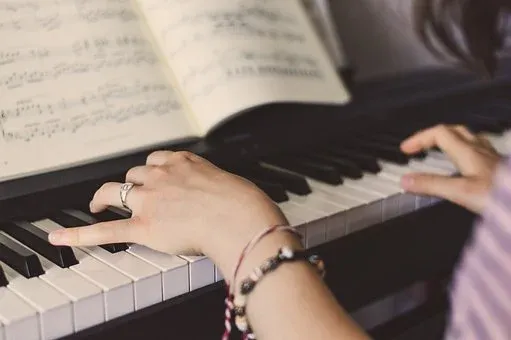 Fuente
🎵🎶 🎵🎶 🎵🎶 🎵🎶 🎵🎶 🎵🎶🎵🎶 🎵🎶 🎵🎶
La expresión de sentimientos expresados durante la interpretación de algún instrumento, es un perfecto motivador de la inteligencia emocional, trayendo consigo un control de las emociones oportuna para la resolución de problemas y la toma de decisiones. Y por último y no menos importante se adquiere un valor cultural y crecimiento personal.
The expression of feelings expressed during the interpretation of an instrument is a perfect motivator of emotional intelligence, bringing with it a control of emotions appropriate for problem solving and decision making. And last but not least, a cultural value and personal growth is acquired.
2️⃣ ¿Qué tema te gusta debatir y por qué?
Los temas que me gustan debatir son todos aquellos que me dejen aprendizajes y me ayuden a crecer personal y espiritualmente. Todo lo que sume, todo lo que deje con ansías de seguir aprendiendo y buscando información al respecto. En ese sentido, me gusta mucho hablar de espiritualidad, crecimiento personal, las emociones, inteligencia emocional, liderazgo, asertividad, toma de decisiones, mitos, leyendas, religiones, costumbres.
2️⃣ What topic do you like to debate and why?

.
The topics I like to debate are all those that leave me learnings and help me grow personally and spiritually. Everything that adds up, everything that leaves me eager to keep learning and looking for information about it. In that sense, I really like to talk about spirituality, personal growth, emotions, emotional intelligence, leadership, assertiveness, decision making, myths, legends, religions, customs.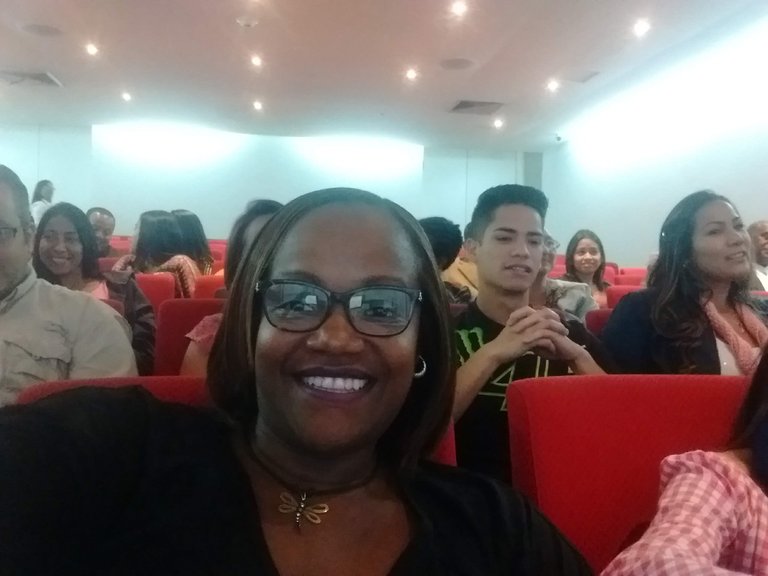 En ese sentido, siempre estoy haciendo talleres de crecimiento personal porque me gusta estar actualizada y a la vanguardia con este tipo de información. Con respecto a religión, me gusta escuchar y aprender sobre otras culturas y creencias; pero nada que caiga en el fanatismo, ya que los excesos hacen que se pierda la objetividad; porque cuando el tema pasa al plano personal pierde interés para mí. Me encanta escuchar leyendas y mitos sobre lugares y situaciones; pero tampoco en excesos ni exageraciones. Me gustan los temas mágico-religiosos, pero sin dramas ni victimizaciones los detesto.
Invito a @aguilaazul7777, @graciadegenios y @zullyscott para que nos cuenten sus gustos.
In that sense, I am always doing personal growth workshops because I like to be updated and at the forefront with this type of information. Regarding religion, I like to listen and learn about other cultures and beliefs; but nothing that falls into fanaticism, because excesses make you lose objectivity; because when the subject becomes personal it loses interest for me. I love to listen to legends and myths about places and situations; but not in excesses or exaggerations. I like magical-religious themes, but without drama or victimization I hate them.
I invite @aguilaazul7777, @graciadegenios and @zullyscott to tell us about their tastes.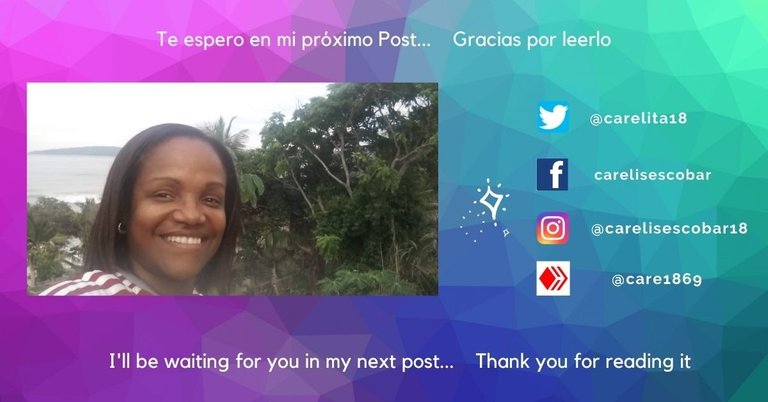 Las imágenes son de Pixabay
Traductor utilizado Deepl (versión gratis)


Images from Pixabay
Translator used Deepl (free version)


😎😎😎