CELBRATING LIFE WITH ANOTHER YEAR GAINED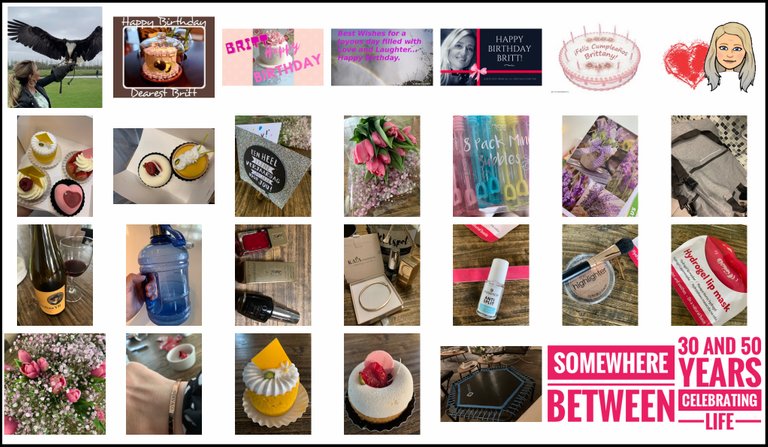 In the previous weeks a lot happened and the train I am on, was riding through the days like it was in a hurry to go to less troubled waters and my birtday. Last year we couldnt because of the fierce lockdown. So this year could be different, well at least a bit. Probably with rain but with plans, not by me, but by the kids and hubs.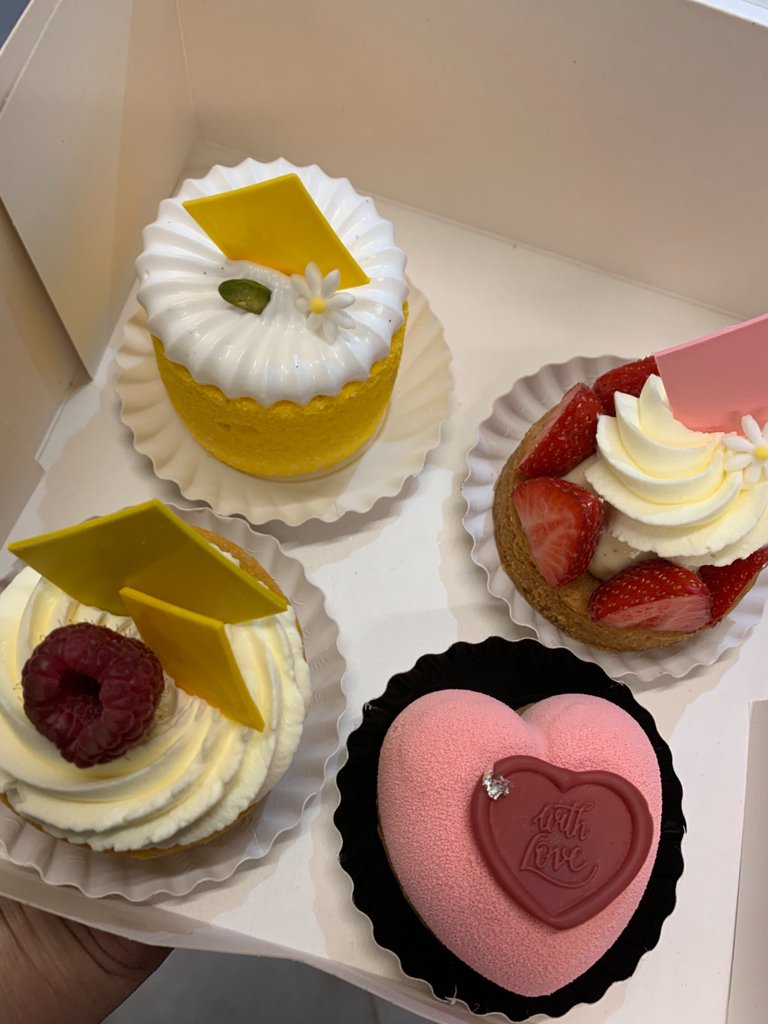 I am not the celebrating type ever since I gained more years in not more than a blick of an eye. Some days I think while looking in the mirror, age is a thing, well for me, I still have a young soul and want days with 30 hours, just because I think I need them. Anyway, the surprises started with a surprise party with my besties. For me the life line of living in the second best place after my dear family.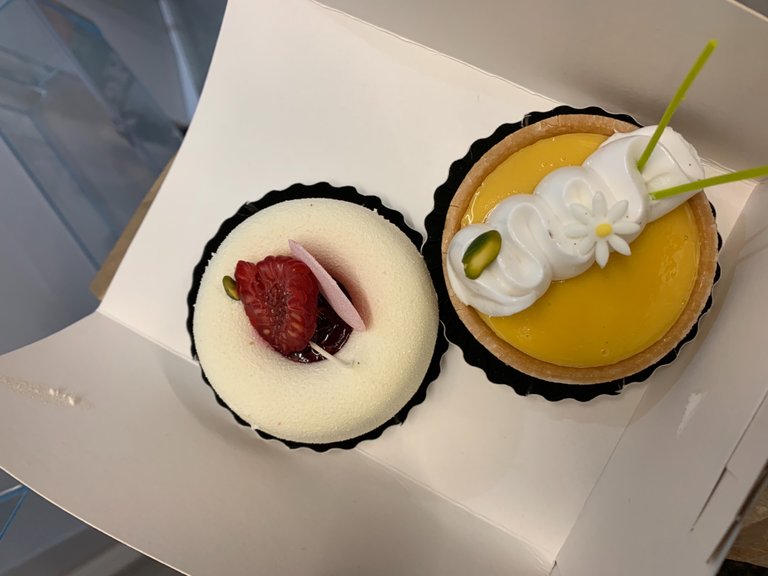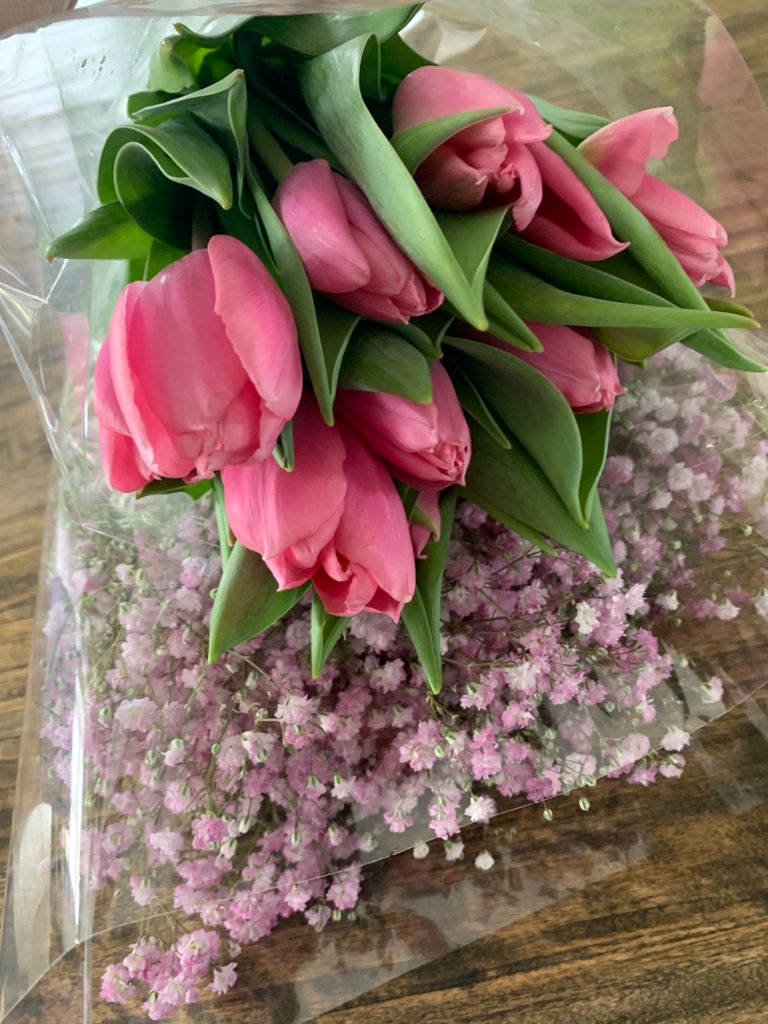 The brought everything because otherwise I would know something was organised, and for an ocd and control freak like me, a thing. But it was a superb night. At 23.30 they left , and the next surprise was there from the family. I got a glass bubbly and all presents and a birtday song at 00.00 under the stars. Hahahah the boys loved the fact I was a legitimate excuse for staying up in the night.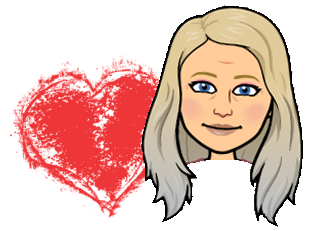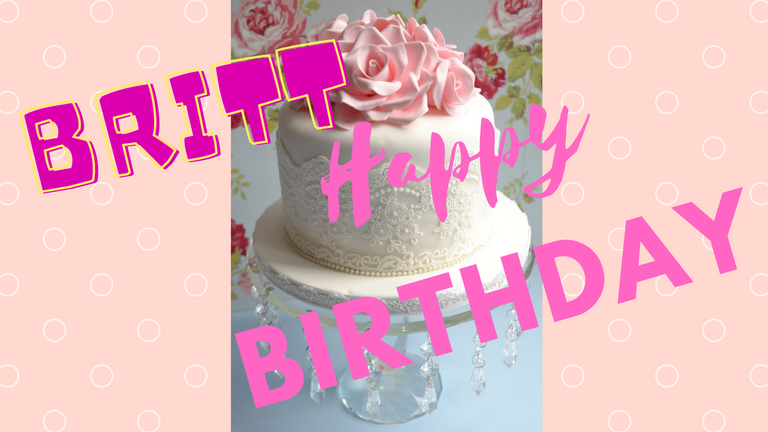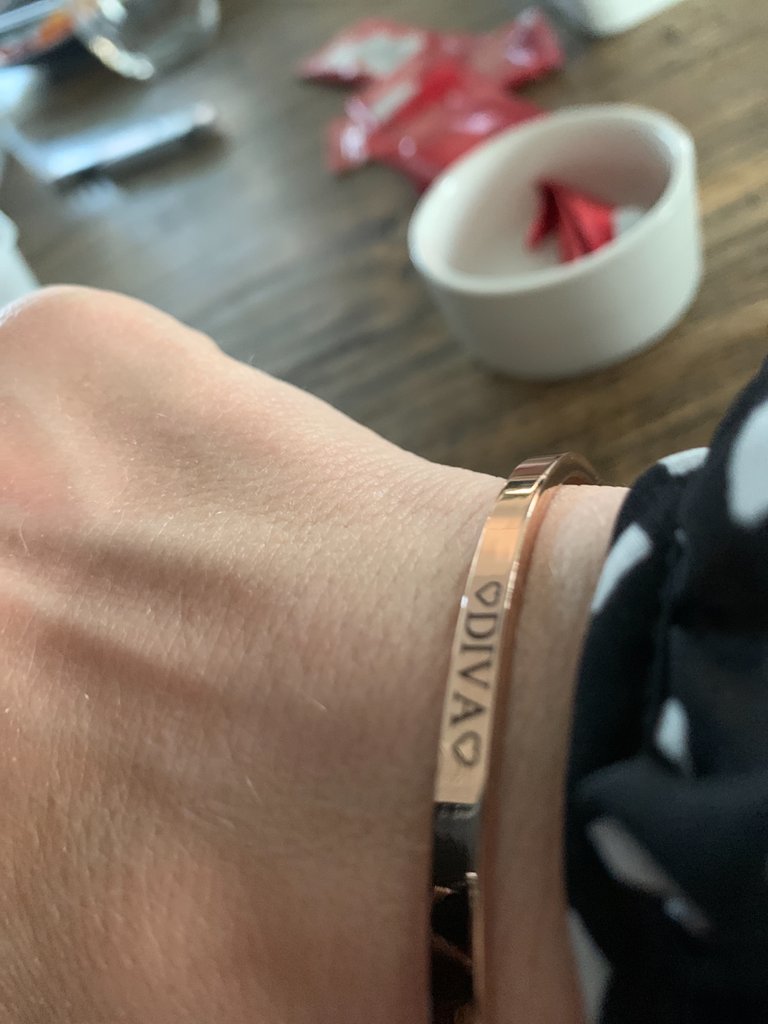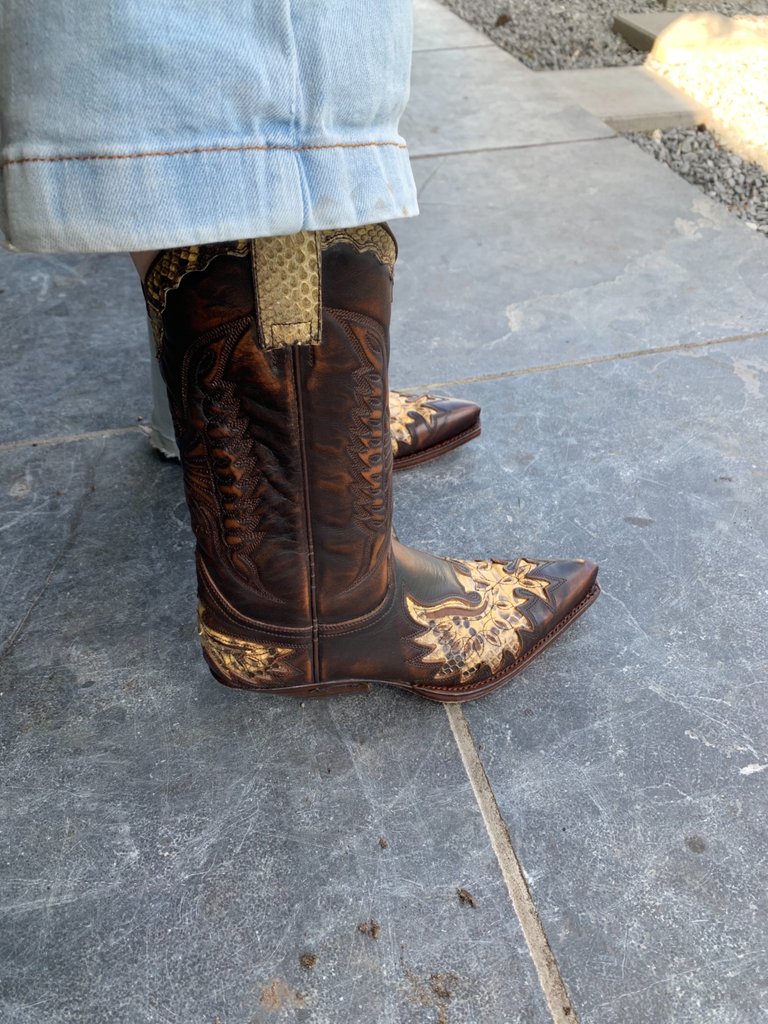 Today in different parts of the day all other friends came and all kept quiet! I have some great lieers in my inner circle.
I had a great day and lovely gifts, covid is still around but we had a safe perfect day with nice weather.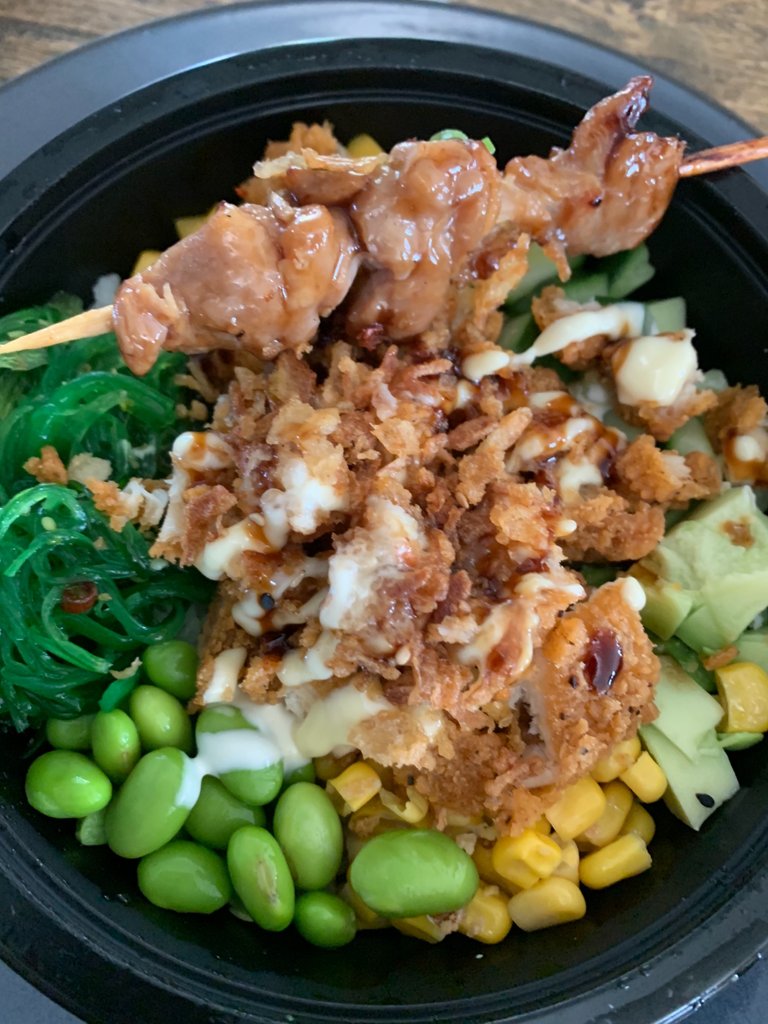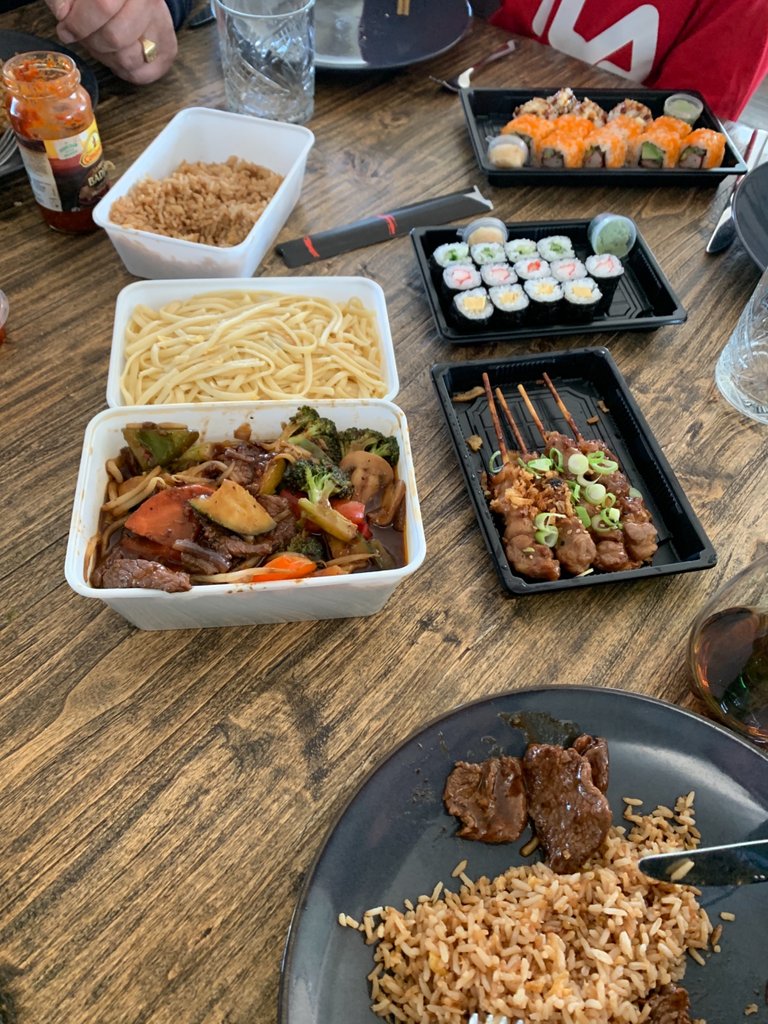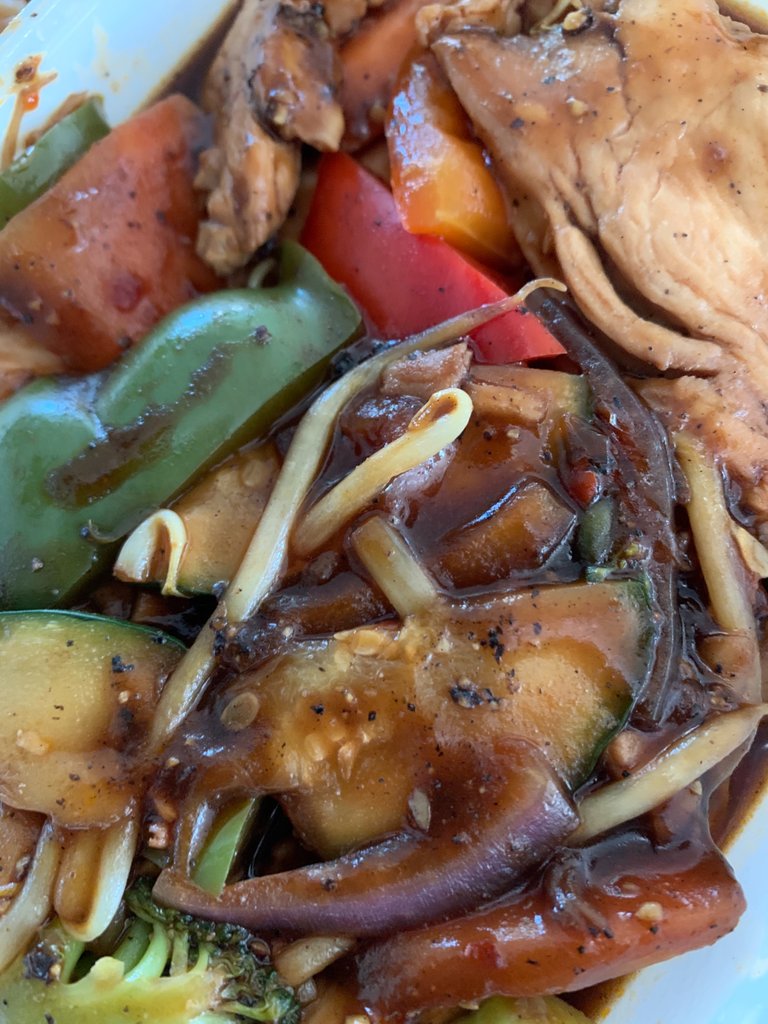 All during the day I saw messages from Friday and Gina, but out of curtesy to the fam bam, I left them as much unread as I could untill tonight, we had dinner and the kids went on with their things and my parents left so I can thank all of you in this blog.
Read this first :
https://peakd.com/hive-114105/@jaynie/happy-birthday-britt-a-hive-gift-from-all-of-us-especially-for-you
&
https://peakd.com/hive-101265/@theterminal/happy-birthday-dearest-britt
Its amazing that beside the life we live somewhere in this world, you also have so many that take the time to come by at two amazing blogs made especially for me. Yes I feel like a million hive and sort of appreciated in a online kinda way. I also feel proud and on the road to an even better base here in the Bee Hive. Its a small thing leaving a comment but a great joy for the receiver.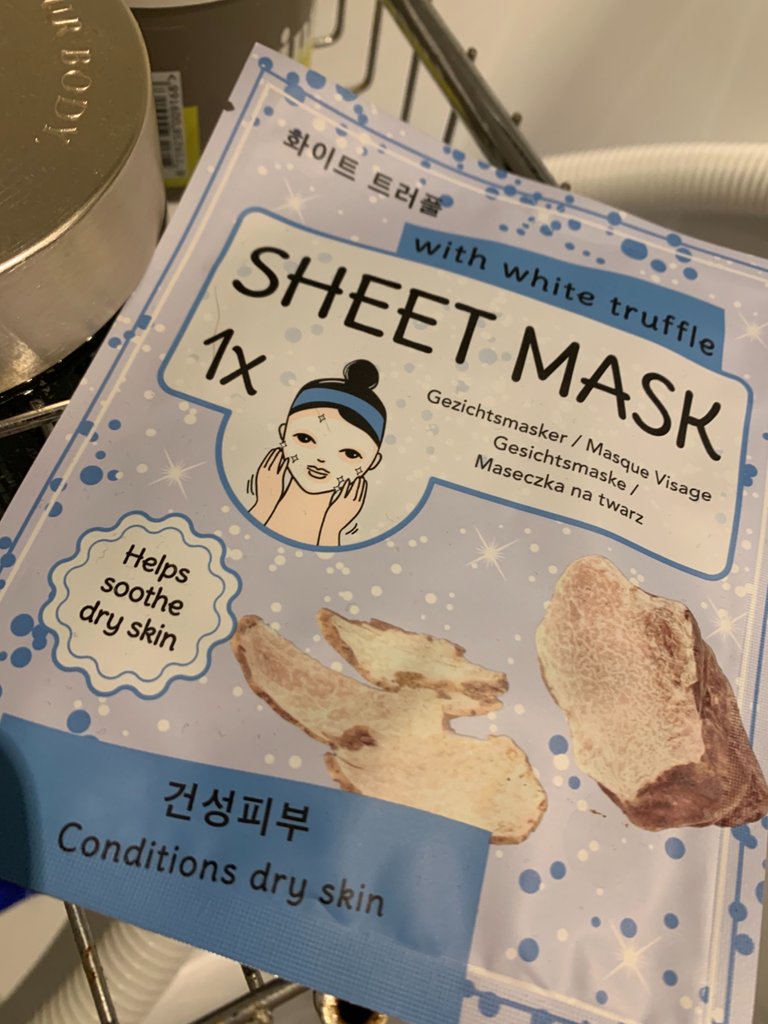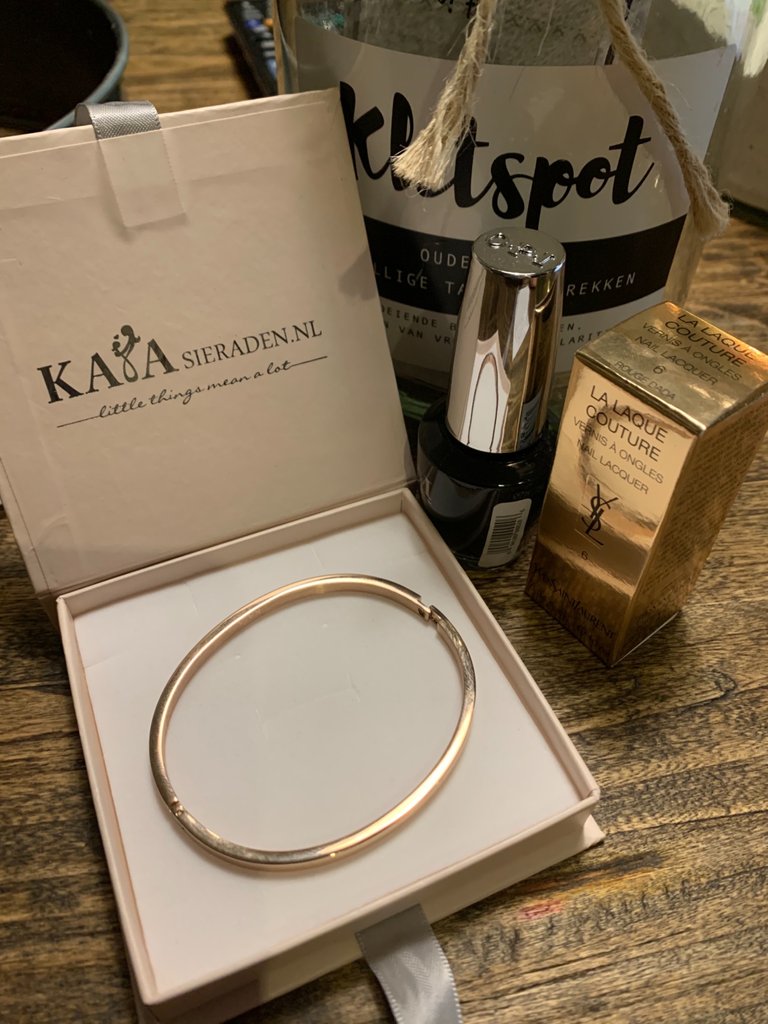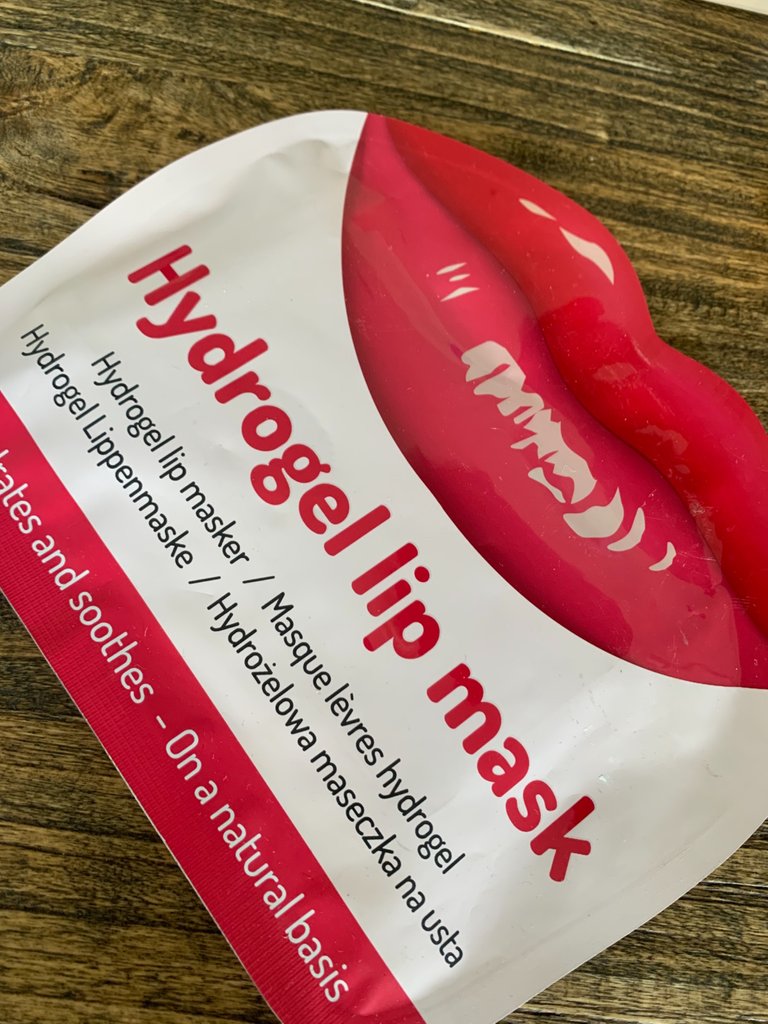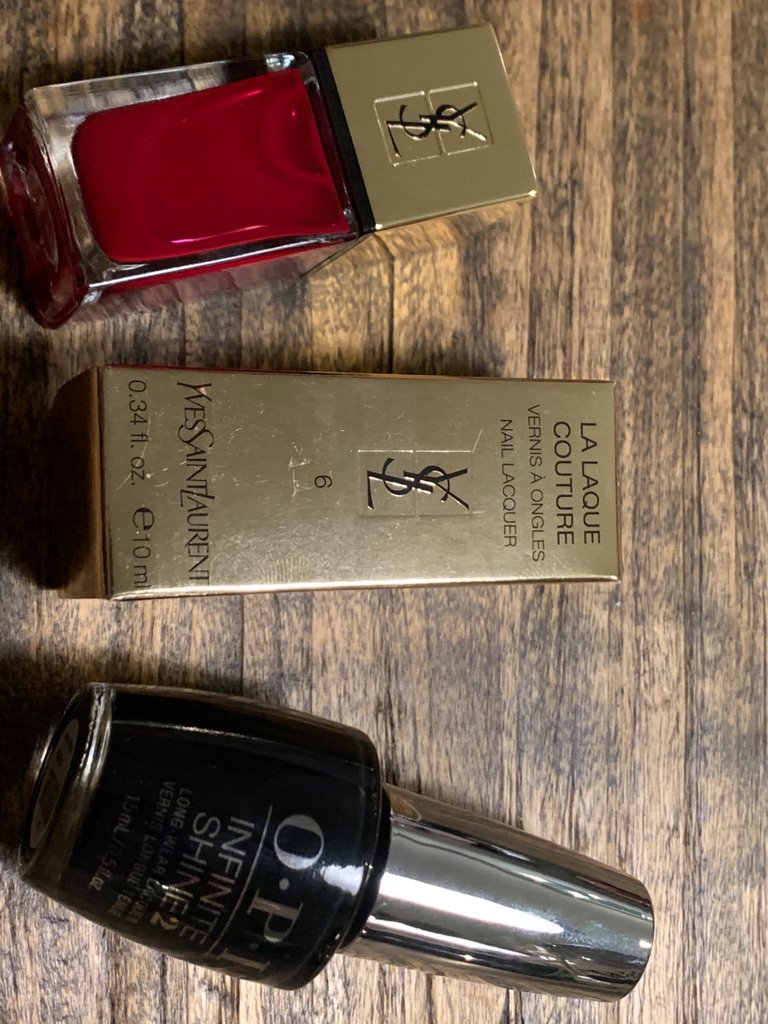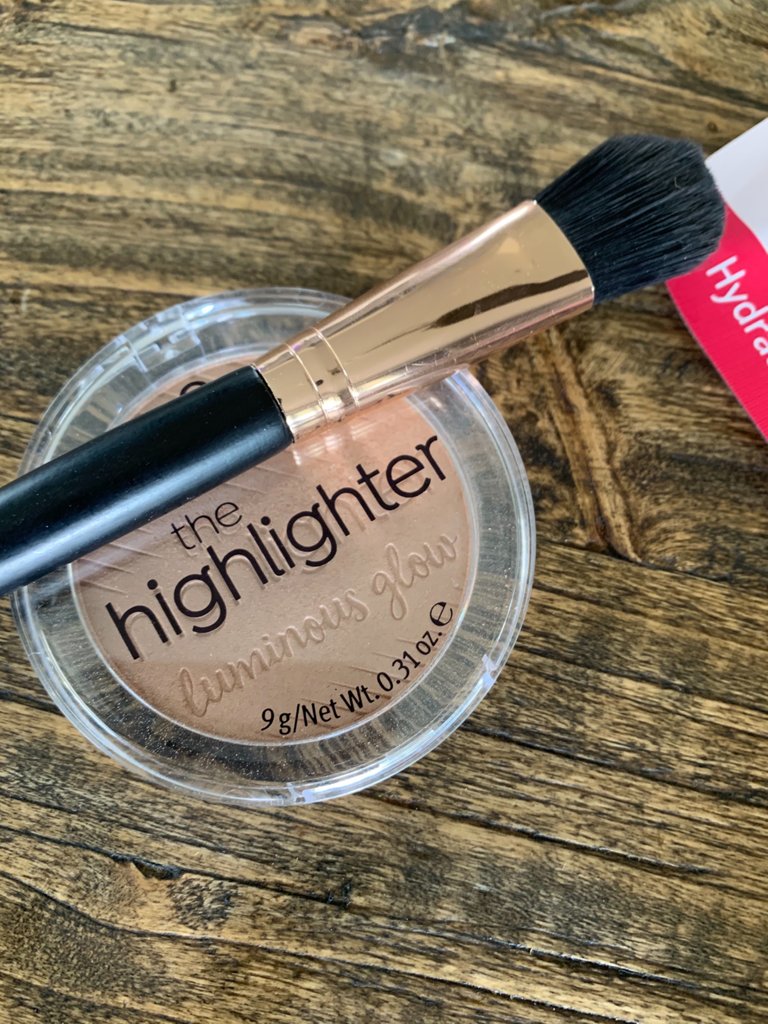 So a big thank you for all the well wishes, the cakes, the gifs and the votes it is highly appreciated and will not be forgotten. I am on a cloud and say bring on the next 365.....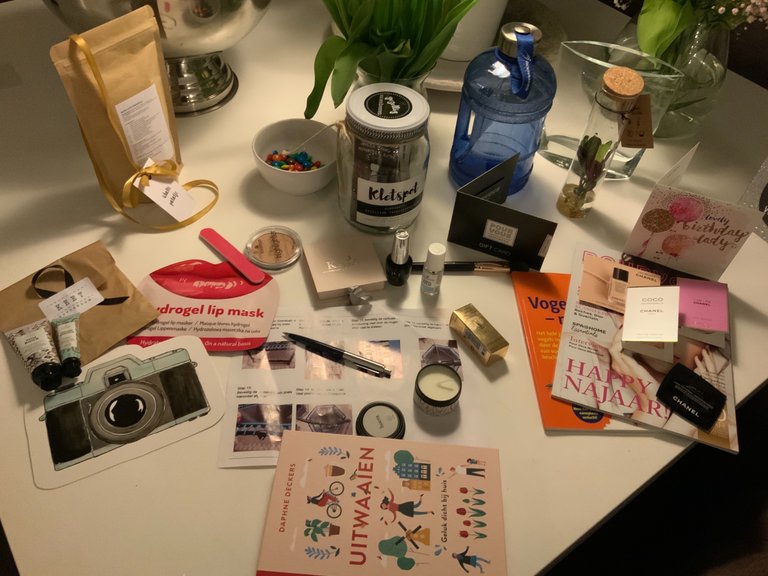 And please if you already voted on the other two celebration blogs, please vote for a newbie or redfish instead, No need to vote twice. And if you made it this far ... when you are a newbie or a redfish I received do much love today, why don't you leave your link to a great blog you made on my birtday the 7 th of may and I might go and visit and leave my aged vote!!
Again thank you all I had a great birtday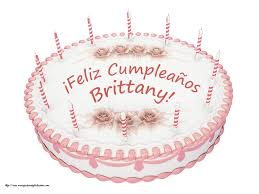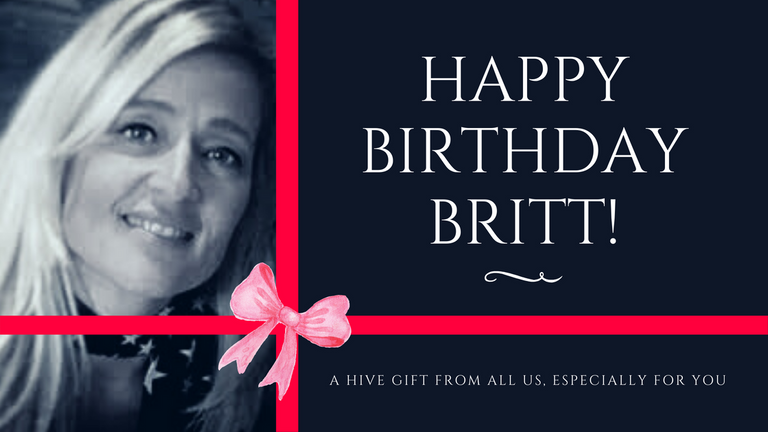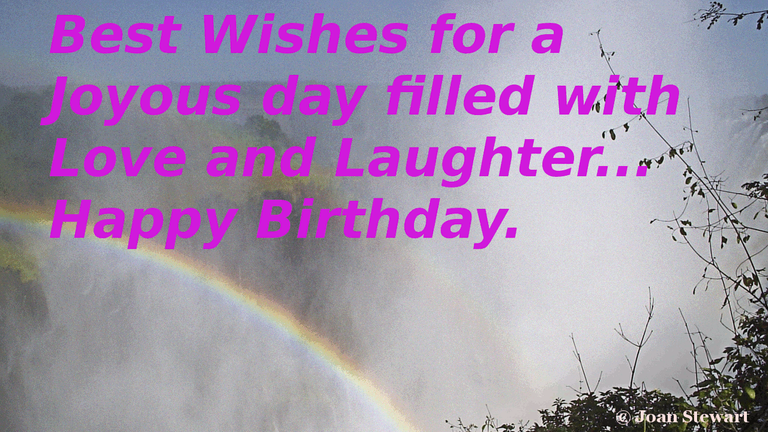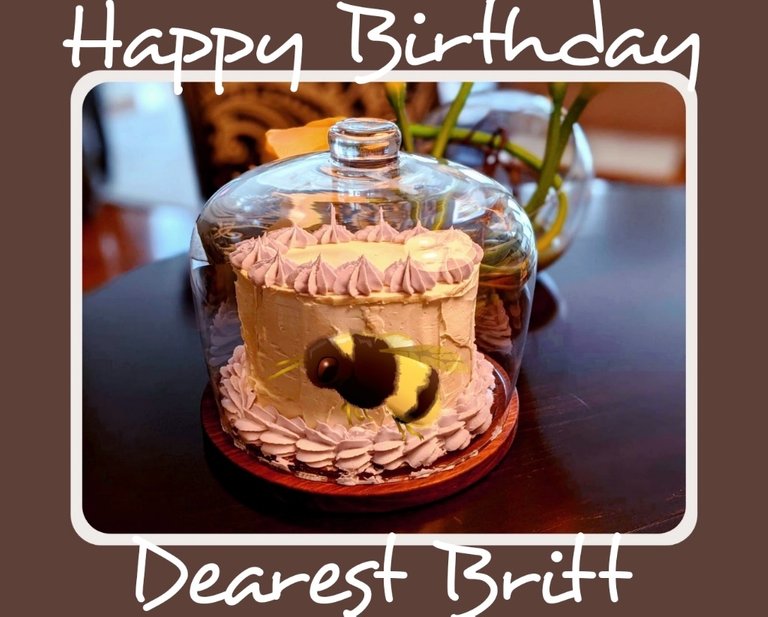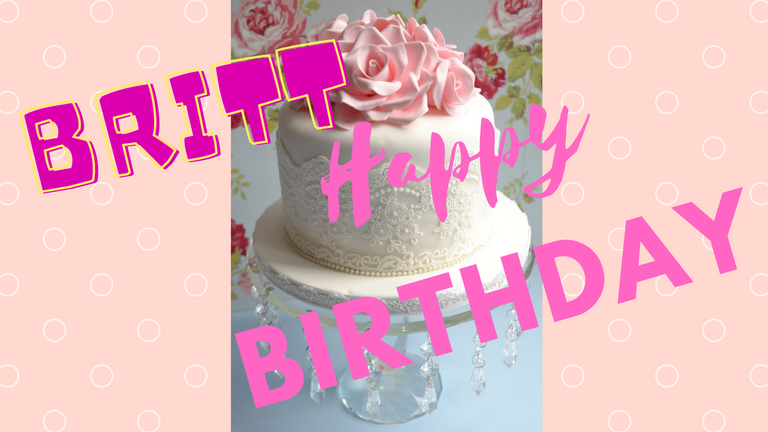 SEE YOU SOON ON TEXT AND ONLINE OR IN THE COMMENTS

Thanks for stopping by,
its appreciated and remember always focus on being creative
instead of being bee-zy.
Consistent Actions Create Consistent Results.
Not everyone is a blogger but everyone has something great to offer.
Lover of Life and L❤️ve in General - @brittandjosie

I am a proud member off the #theTerminal #lifestylelounge #needleworkmonday and #ladiesofhive and #amazingnature .
Co founder for @theterminal, @heyhaveyamet and
@steem-aide
(c) All images and photographs, unless otherwise specified, are created and owned by me. @brittandjosie originals. Sources used : Pixabay and Pexels and with others its mentioned in my blog. I only use a canon camera and my iPhone.
I would like to thank you for reading my blog, feel free to leave me any feedback, if not, read you next time.



Your personal Discord terminal invite : https://discord.gg/XZGPGpz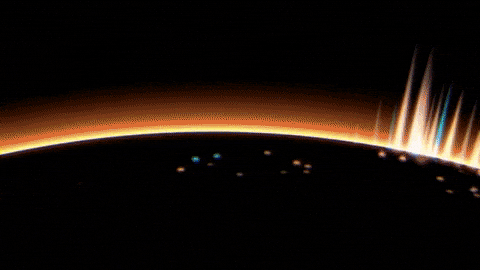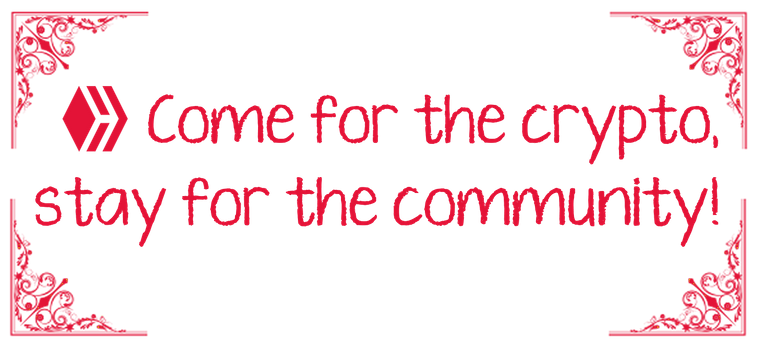 Date :
---
---