I've been pleasantly surprised to get back in touch with a lot of "O.G.'s" from the Steemit days who are now here because that's how change and evolution works. It's really brightened my days to know that through the ebbs and flows of life the only thing constant is change and that's A-Okay with me.
I'm getting on some fronts, some more free time and want to get more involved without being toooooo tied down to the platform that I wind up being surrounded by empty cups of Matcha and Pita chip wrappers. It's finding that balance that's hard because I 'm here to be a super duper influencer who makes lambo! I'm happy to be getting the support I'm getting and hope to grow in time as new opportunities arise, will leave the influencer stuff to Instagram and Twitter.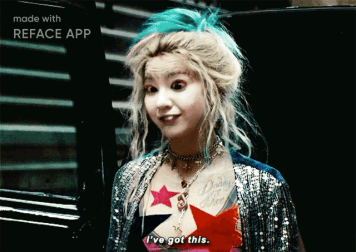 @inertia makes arts, I like it so here it is, Thanks for inspiring me to be all that I can be in the world of competitive blogging/eating
I'd love to hear about how all of you are doing and what you've been up to or what you're working on in the comments section below. My Homesteading time is coming more to a close so I have free time on my hands and like to chat and talk and network. In the next week or so am hoping to have a few more projects going on that if the stars align can have a couple of fun announcements. Have a great day or at least a decent day and remember that 2020 has been hard on basically everyone so an ounce of kindness and patience may really go a long way for some of us Hive folk.
Posts don't have to be essays to have an effect
These are tough times and a little empathy can accomplish more than a ton of snark
Rome wasn't built in a day and neither are platforms
Humor and having fun can be profitable, not everyone is a dev or has the time or energy to write all the time but may be techies (like me) behind the scenes on some things or help build up communities. Random things I felt like writing<<<<