Dear friends, this is my first post in the Ladies of Hive Community. I am attending to the invitation made to me by two talented ladies of Hive: @marcybetancourt and @justclickindiva.
I would like to say a few words about these two women before I start answering the questions of the call. Both are women of exceptional talent, generosity and enthusiasm. Each in her own way. @marcybetancourt is a blast (but she is also a sweet, sweet smile); @justclickindiva is a lake (and as I saw in one of her posts, she is also a panther). I agree with both of them in the calls for art competitions and I can say that I greatly admire @marcybetancourt's collages and creations with the IA Gaugan tool by @justclickindiva. If I were asked to recommend profiles on Hive, these two ladies would certainly be at the top of my list.
Let's move on to the Ladies of Hive Community Contest #7 call (by the way, ladies who read me, please participate!).
The Ladies of Hive Community asks three very interesting questions in the Contest #7:
1️⃣ What do you do for the environment and what is your best tip? Tell us about your 'Green' side!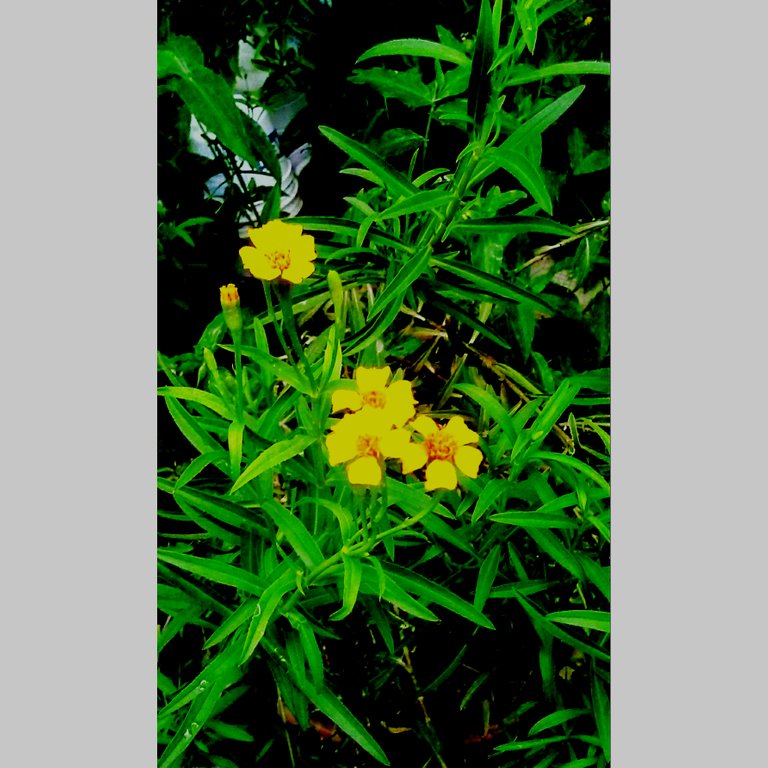 Tarragon plant grown in my garden. Own photograph

I love nature. I understand the natural environment as a home and I firmly believe that we can all do some things to preserve its life. There are three things in particular that I do to serve this purpose:
A. I recycle the waste from my home as much as possible: organic is incorporated into the compost for my garden; other solid waste is incorporated into crafts (some I have shown here in hive).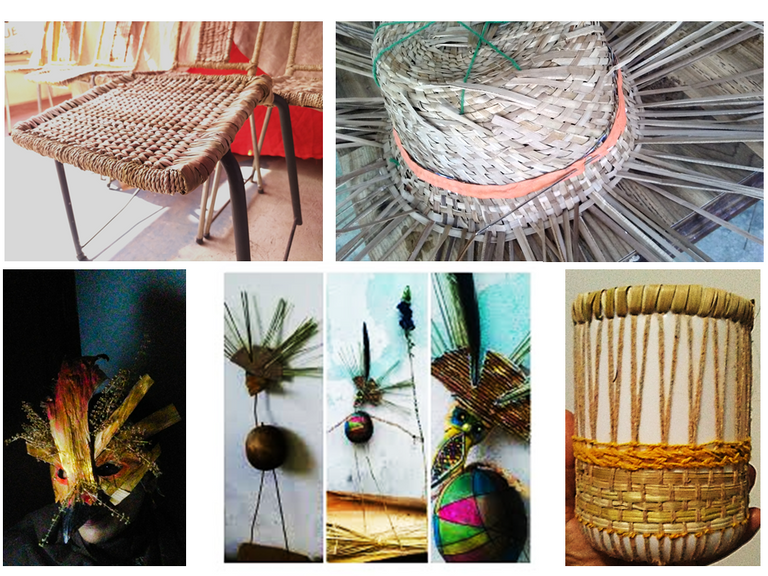 Craftsmanship that incorporates recycling and the use of natural fibers, mainly bulrush and vetiver.
B. I cultivate an organic garden. Not only to help preserve the health of my family, but as a way to contribute to the conservation of the earth.
Edible and medicinal plants grown in my garden.
C. I promote through craftsmanship the manufacture and conscious use of objects made with natural fiber. I have learned to weave with these fibers and I make useful objects with it. In addition, I extract natural dyes to dye the paper of my bindings and, sometimes, also textiles.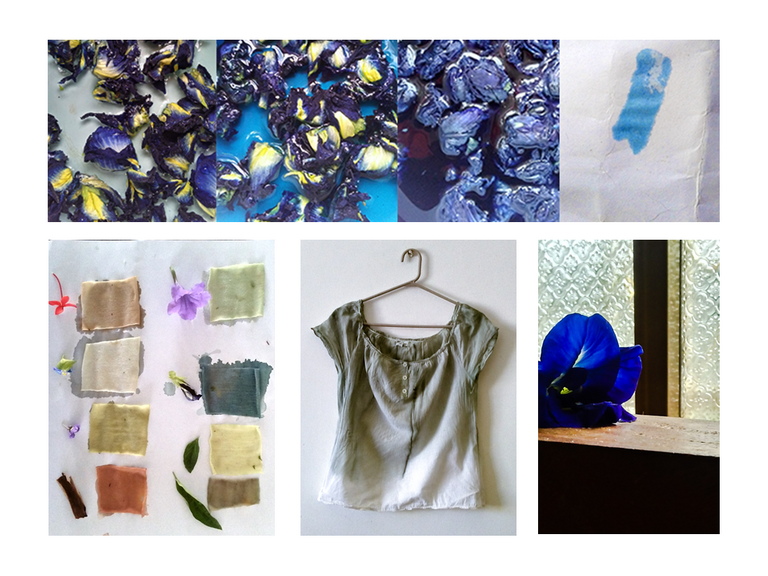 Coloring tests on paper with various plants and cotton blouse dyed with dye extracted from some blue flowers that I grow (I don't know its name).
2️⃣ What animal(s) make the perfect combination to describe yourself? And why?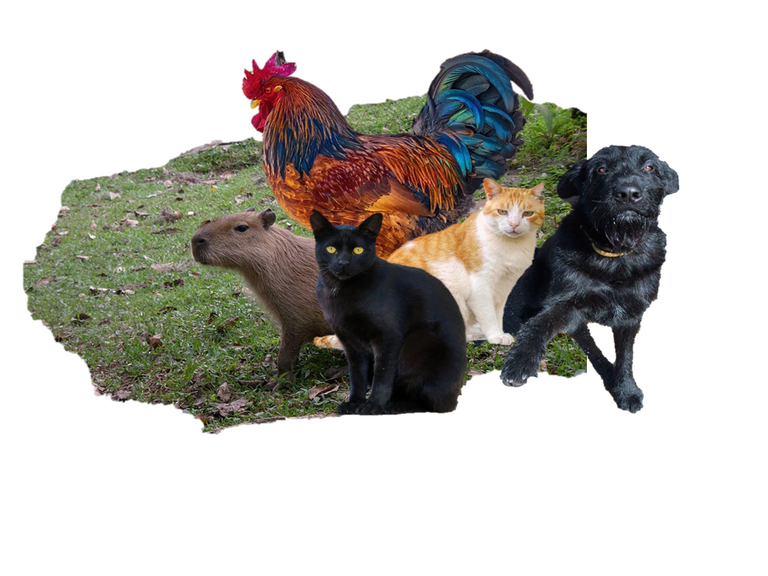 I would love to say that the cat describes me perfectly, because it is intelligent, cunning, fast, beautiful and can travel in time! But it's not like that, unfortunately. The animal that describes me is closer to a chimera.
I am reflexive and a little slow, like the capybara.
I have mood swings, like the cat. And, by the way, like the cat, I have a sometimes excessive curiosity.
I am sentimental, like a dog.
I can also be a bit arrogant, like the rooster.
In short, the most honest thing I can say is that I don't know what animal I am.
3️⃣ What music needs to be played at your funeral (or wedding, if you want to write about a happier occasion)?
Don't get me wrong, but I would love it if even cremation was not accompanied by this song!
Then, I would be grateful if my ashes were thrown in some wild place, full of trees and humble grass.
---

All the photographs are my own, taken with my cell phone.
Links of the images of animals:
https://pixabay.com/es/photos/gallo-feather-colored-animals-ave-4752996/
https://libreshot.com/es/black-dog-gives-paw/
https://pixabay.com/es/photos/campo-naturaleza-salvaje-chig%C3%BCire-2928816/
https://pixabay.com/es/photos/gato-negro-animales-mascotas-4226127/
https://pixabay.com/es/photos/campo-naturaleza-salvaje-chig%C3%BCire-2928816/
https://pixabay.com/es/photos/gato-negro-animales-mascotas-4226127/
---

I am very grateful to @brittandjosie and the incredible team of Las Damas de Hive for giving me the opportunity to talk a little bit about myself and to be able to show others my interests.

🌸🌸🌸
I invite these three ladies of Hive to follow the challenge:
🌸🌸🌸