My uncle's wife's winter garden🌷🌺🌸🥀Yengemin kış bahçesi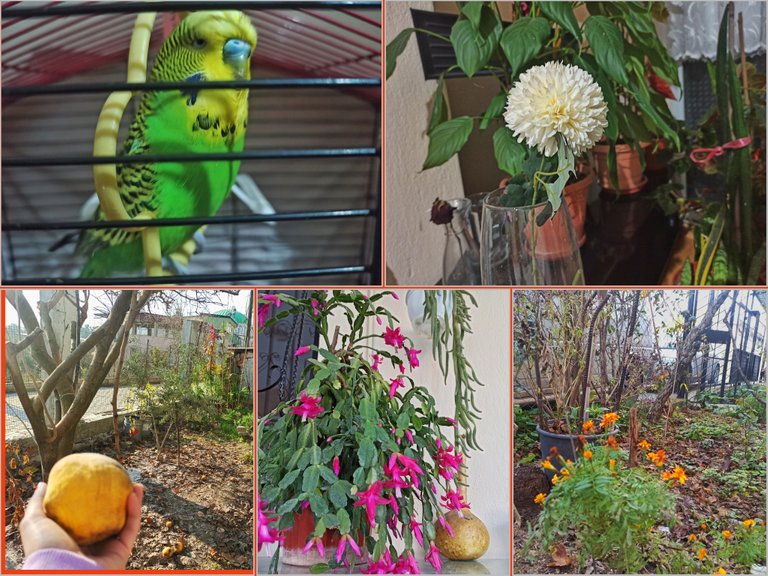 Hello everyone, friends. I can't be active for a few days due to busyness and illness, but my mind is here. I wish to write more healthy and energetic articles in the future. I have shared my aunt's winter garden with you before. Today I would like to share with you my uncle's wife's flowers and winter garden.
Herkese merhaba arkadaşlar. Birkaç gündür yoğunluktan ve hastalıklardan dolayı aktif olamıyorum ama aklım buralarda. Umarım önümüzdeki günlerde daha sağlıklı ve yüksek enerjili yazılar yazarım. Daha önceden sizinle halamın kış bahçesini de paylaşmıştım. Bugün size yengemin çiçeklerini ve kış bahçesini paylaşmak istiyorum.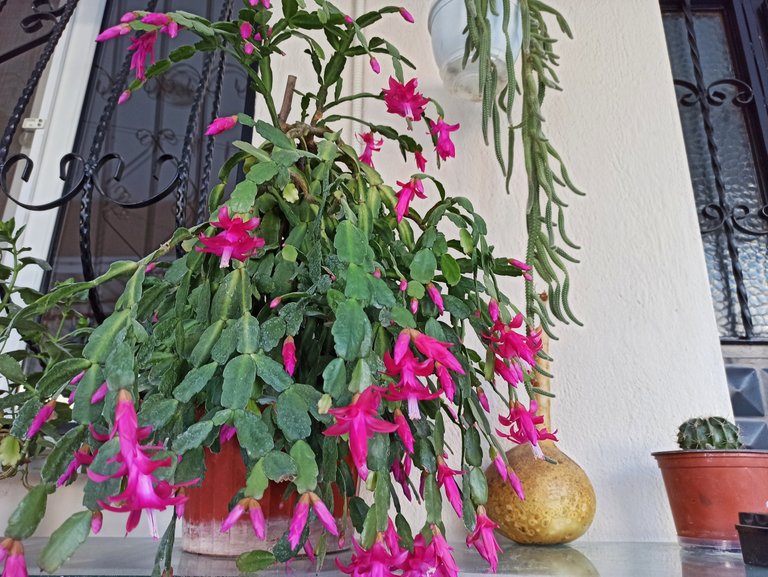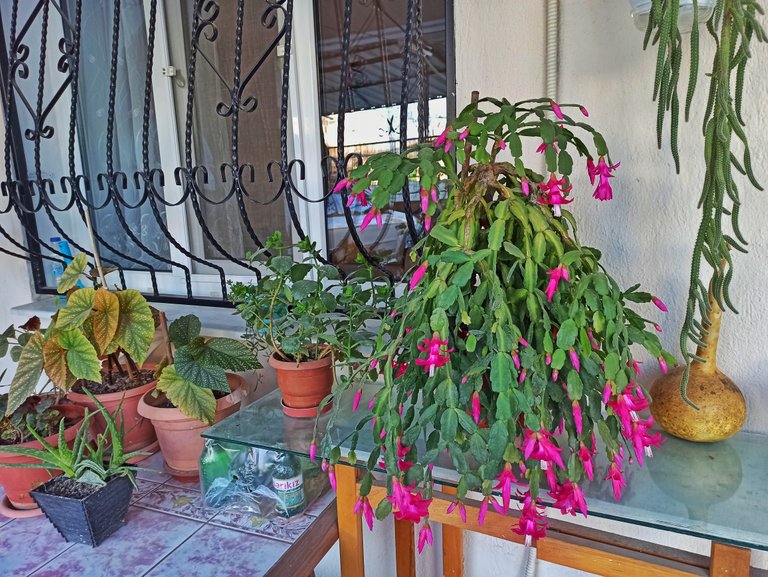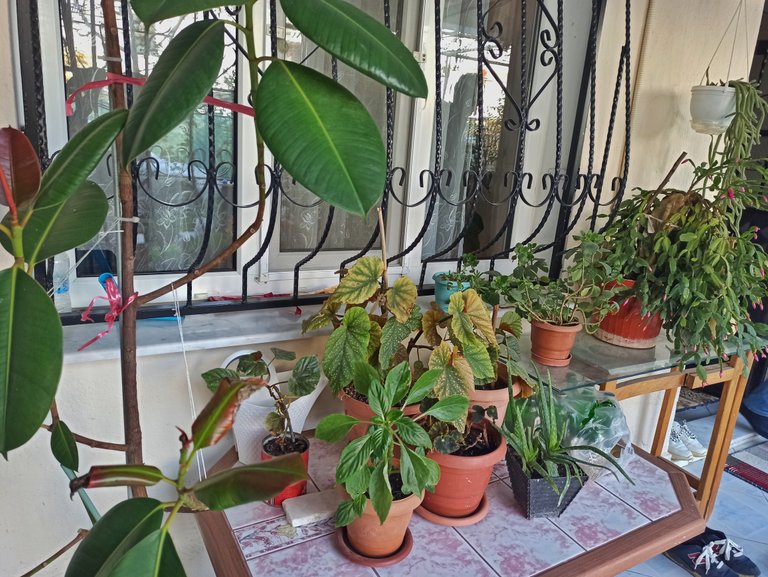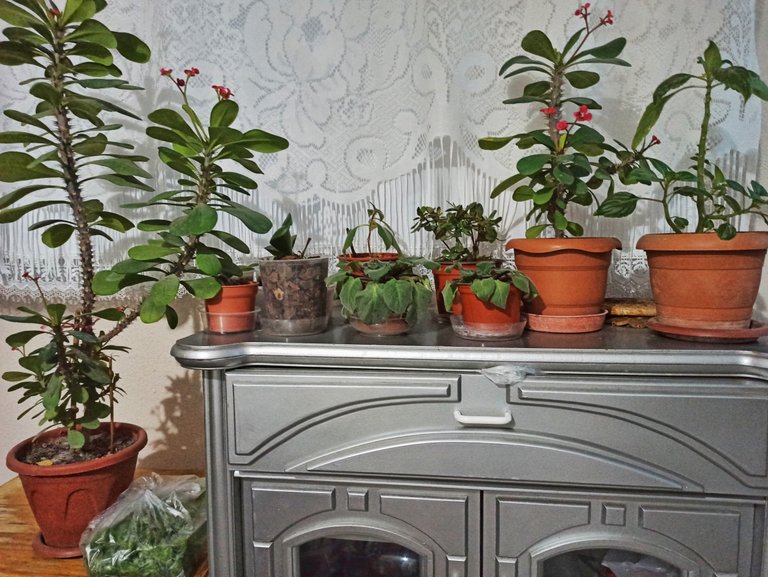 With the visit of my mothers (my husband mother) my uncle (my husband uncle) invited us to visit. The pink flower of my uncle's wife greeted us from the entrance of their house. When I asked my uncle's wife the name of the flower, I learned that it was "Christmas flower". When we entered the house, I encountered similar sights again. Flowers sprang from every corner. My husband uncle's wife has turned her house into a botanical garden. There are many colorful flowers, both alive and dead, all over the house. I learned that several flowers are called violets, orchids, virgins and crowns of thorns. Although I like the crown of thorns the most, I think the most beautiful image was the "Christmas flower". After sitting for a while, we went for a walk in the garden with my mother and my uncle's wife.
Annemlerin(eşimin annesi) ziyareti ile dayım(eşimin dayısı) bizi misafirliğe davet etti. Evlerinin girişinde itibaren yengemin pembe renkli çiçeği bizi karşıladı. Görüntüsü çok hoştu ismini öğrenmek için yengeme sorduğumda adının "yılbaşı çiçeği" olduğunu öğrendim. Eve girdiğimizde ise yine benzer manzaralar ile karşılaştım. Her köşeden çiçekler fışkırıyordu. Yengem evini adeta botanik bahçesine çevirmiş. Evin her küresinde canlı cansız bir sürü rengarenk çiçekler var. Yengemi yormamak ve sıkmamak için hepsinin ismini tek tek soramasamda birkaçını öğrendim. Birkaç çiçeğin isminin menekşe, orkide, küçük hanım ve dikenler tacı olduğunu öğrendim. İsim olarak en çok dikenler tacı ismi hoşuma gitsede görüntü olarak en güzeli bence "yılbaşı çiçeği" idi. Biraz oturduktan sonra bahçeyi dolaşmak için annem ve yengemlerle dışarı çıktık.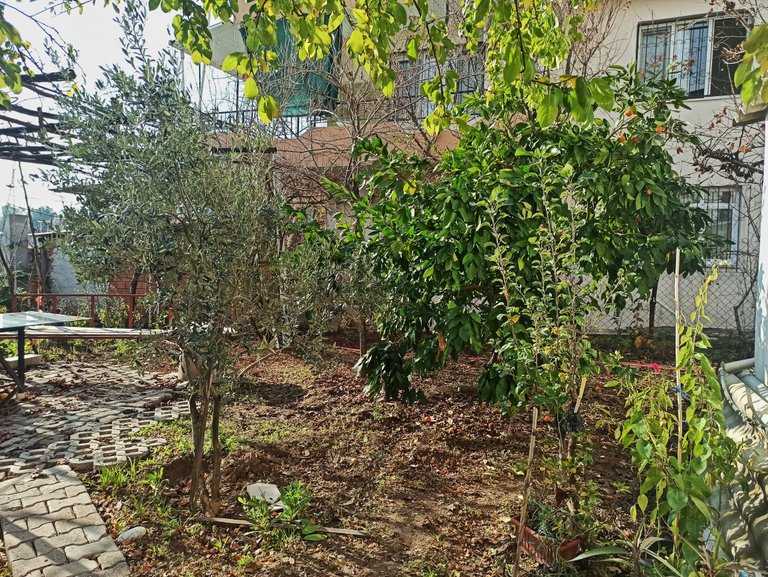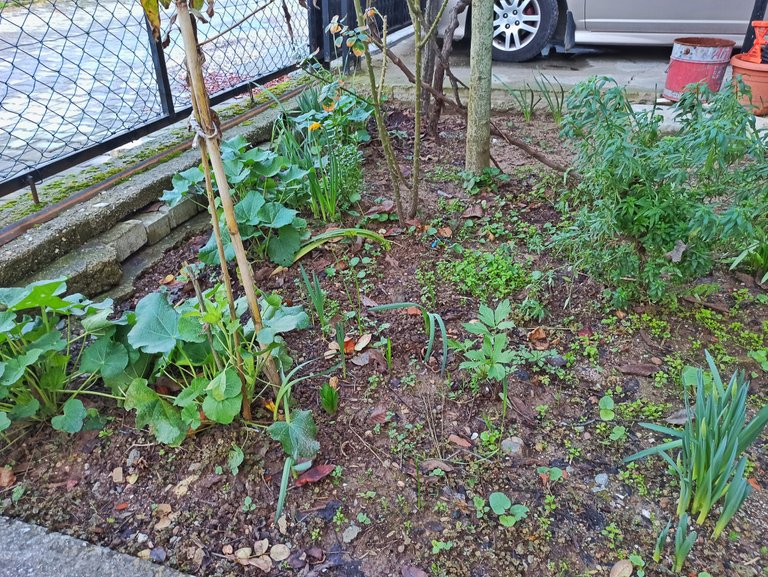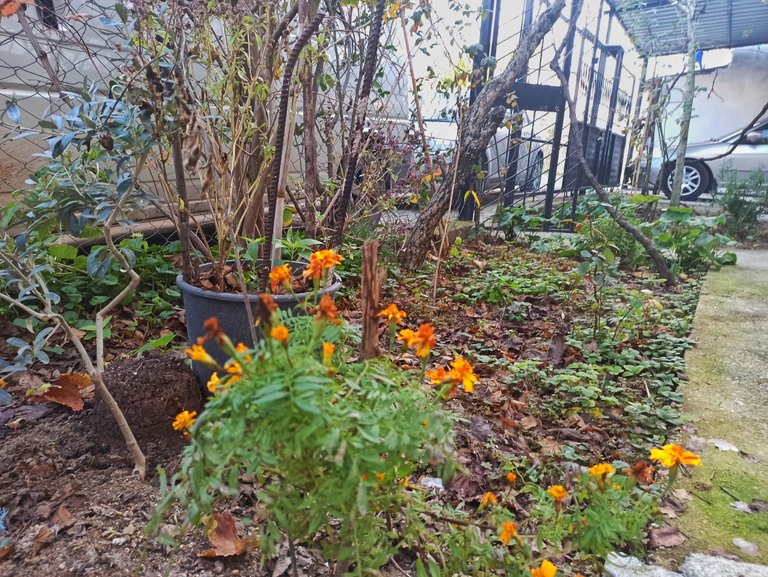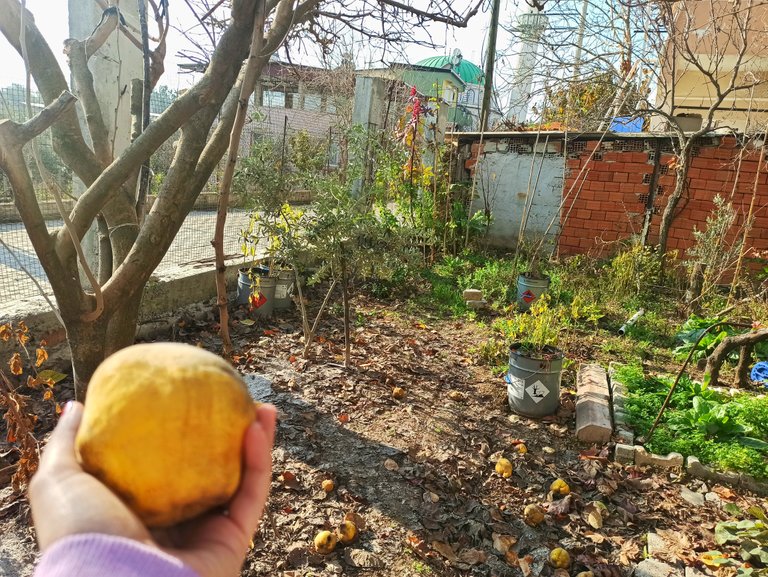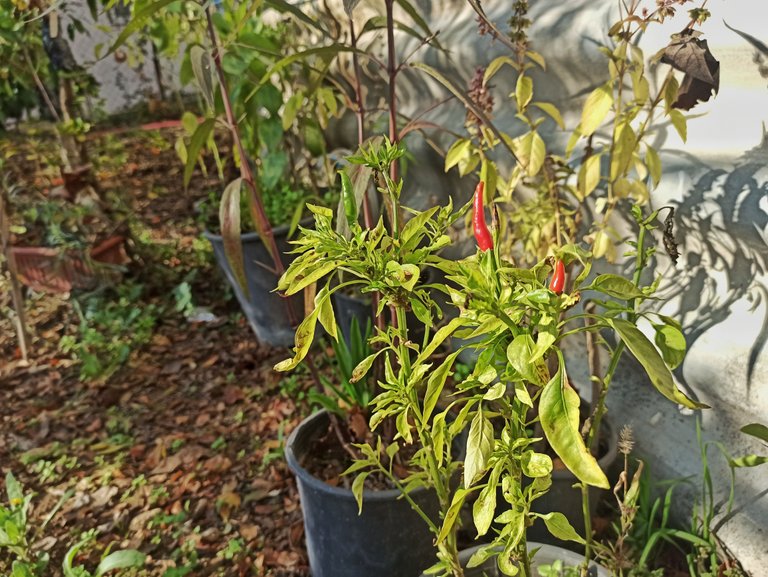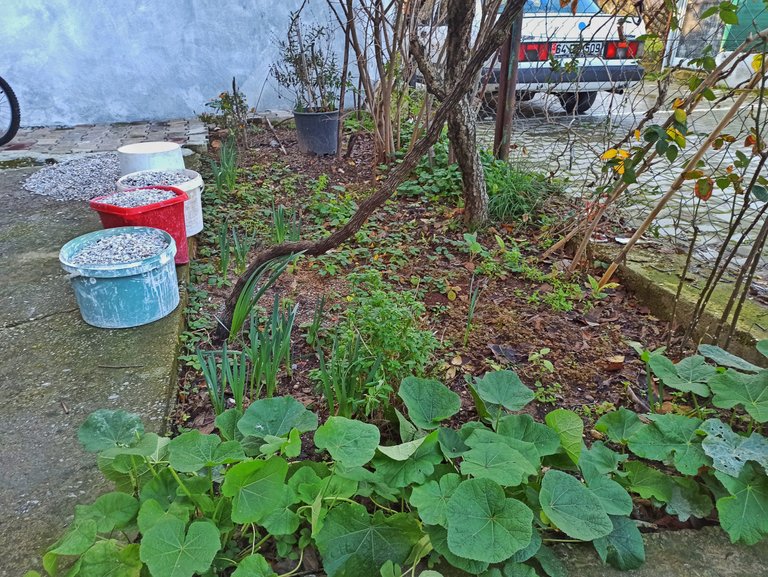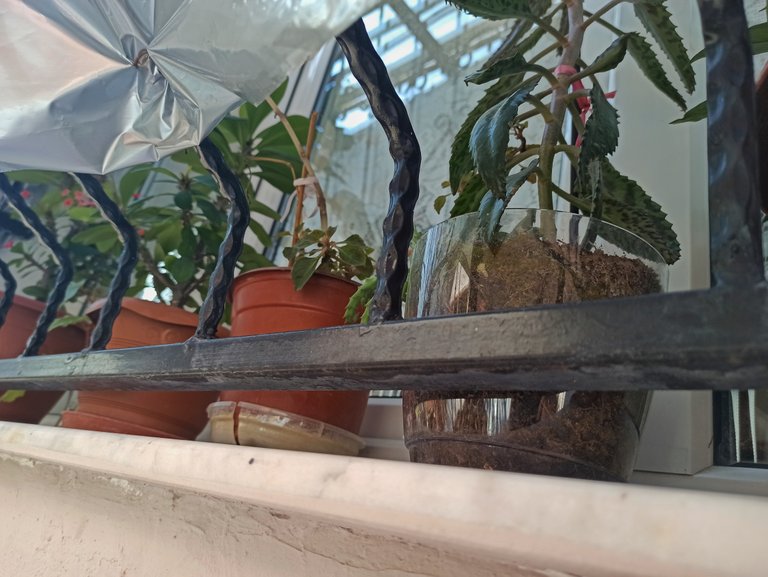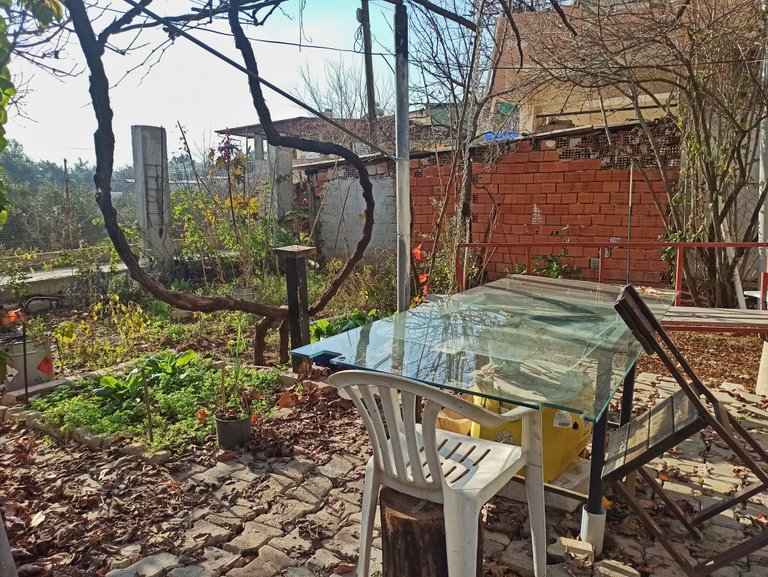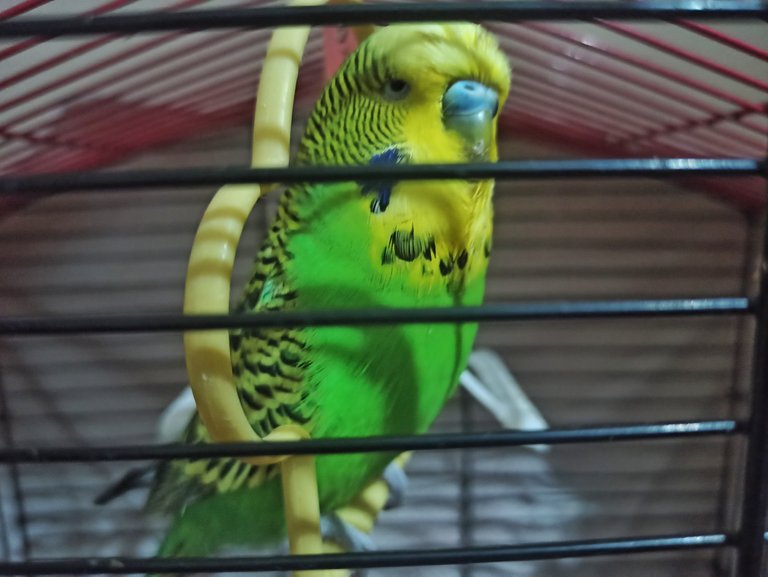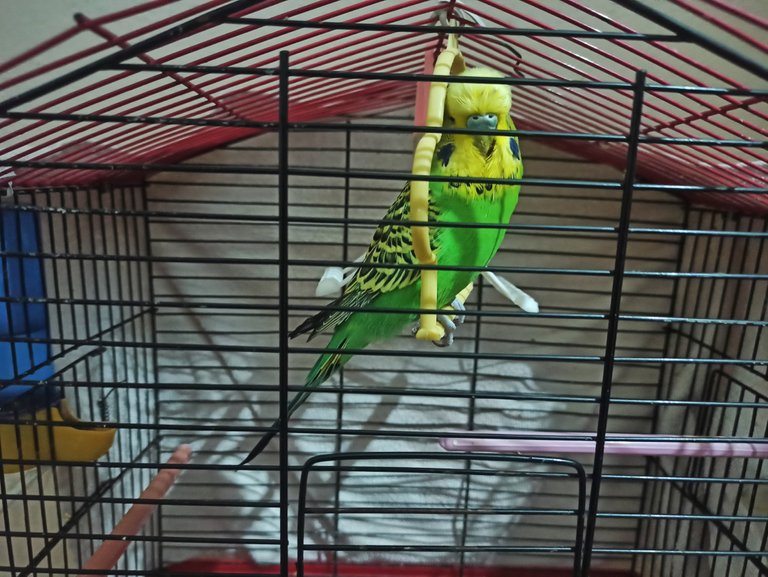 He had green onions and parsley, which are winter vegetables, in his garden. I was very surprised to see the flower that looks like a pumpkin leaf. When I saw the yellow ripe quinces in their garden, I immediately wanted to take pictures of them. Of course, I asked permission to eat a few, and I got it. They were quite juicy soft quinces. Although it warmed us with the sunlight, it was quite cold. We went home so we wouldn't get any colder. The yellow-green budgerigar, whose name is Flirtatious, was very funny talking to itself. Although I couldn't quite understand what the flirtatious said, it was clear that his vocabulary was quite extensive. When everyone was silent, the Flirtatious began to speak.
Bahçesinde kış sebzelerinden yeşilsoğan ve maydanoz vardı. Kabak yaprağına benzeyen çiçeği görünce oldukça şaşırmıştım. Arka bahçelerindeki sapsarı olgun ayvaları görünce de hemen fotograflamak istedim. Tabi birkaç tanede yemek için izin isteyip aldım. Oldukça sulu yumuşak ayvalardı. Güneş ışığıyla içimizi ısıtsada hava oldukça soğuktu. Daha fazla üşümemek için eve girdik. İsmi Çapkın olan sarı-yeşil renkli muhabbet kuşunun kendi kendine konuştuğunu duymak çok eğlenceliydi. Çapkın'ın söylediklerinin çoğunu anlayamasamda kelime dağarcığının baya fazla olduğu belliydi. Herkes susunca Çapkın konuşmaya başlıyordu.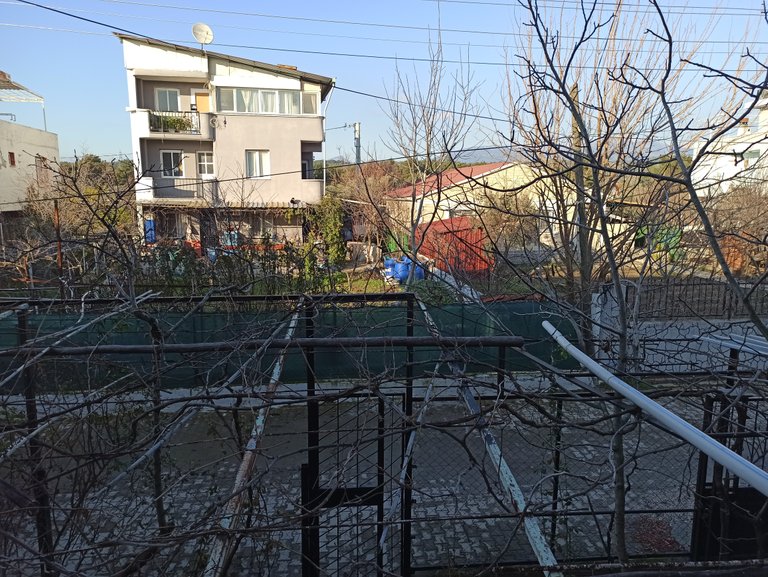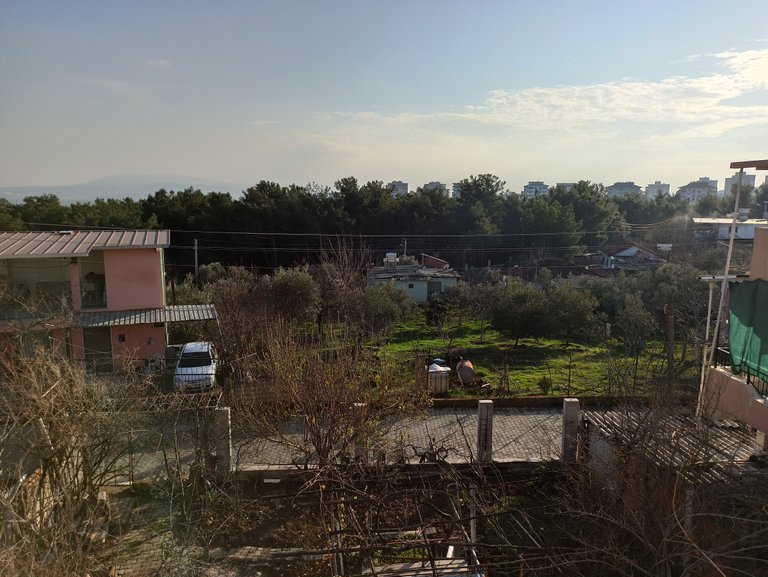 I would like to grow colorful flowers like my uncle's wife. My cousin @nerminyigit and his family hosted us very well. I thank them here as well. Thank you very much for reading today's post. Good bye.💫🌼🌺🌷
Bende yengem gibi rengarenk çiçekler yetiştirmeyi isterdim. Kuzenim @nerminyigit ve ailesi bizi çok güzel ağırladılar. Burdan da kendilerine teşekkür ediyorum. Bugünlük yazacaklarım bu kadar okuduğunuz için teşekkür ederim. Hoşça kalın. 💫🌼🌺🌷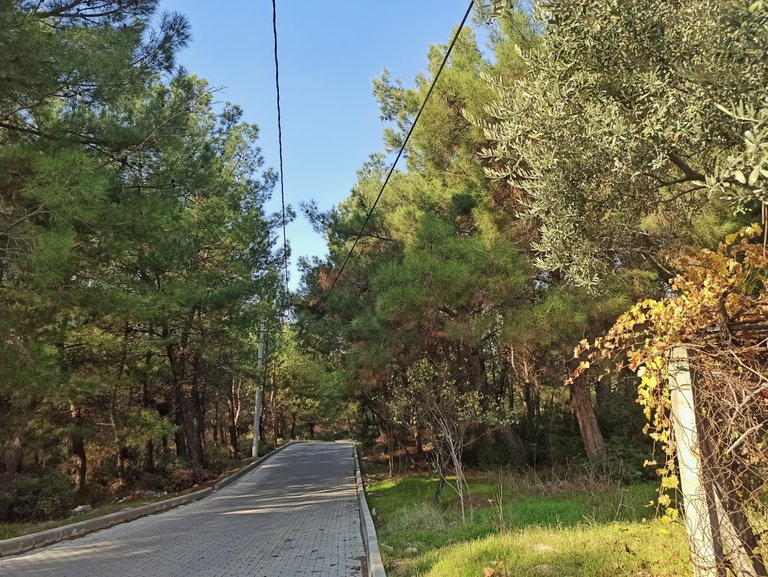 ---
---