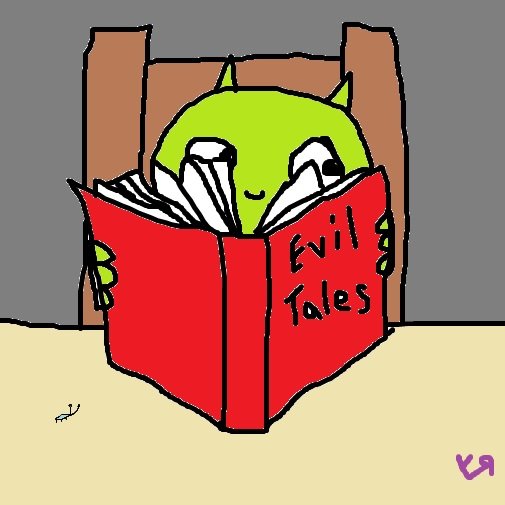 I've got a slug o' books that I'm reading right now... (I can't seem to read just one at a time.) In the recent past, I've finished several books... (I'm bad with time so I don't know how long. Couple of weeks? Maybe a month or two?) Below these words are the works that I have FINISHED. Read them in their entirety. (I won't review a book if I didn't finish it---aside from maybe mentioning why I gave up on it.)
Maybe you'll want to read some of these books, too. I feel I should mention this (and it's not meant as an endorsement of the EVIL EMPIRE, just a confession), all of these books were read on my Kindle. During the day, I'm usually doing stuff (or sleeping.) However, at NIGHT, (when all good people are asleep and dreamimg,) I usually read... Night reading mean electronic reading...and thus...
[All images are screenshots that I took of the actual digital books that I read...]
The Silver Age Doom Patrol - Volume 1 (2018)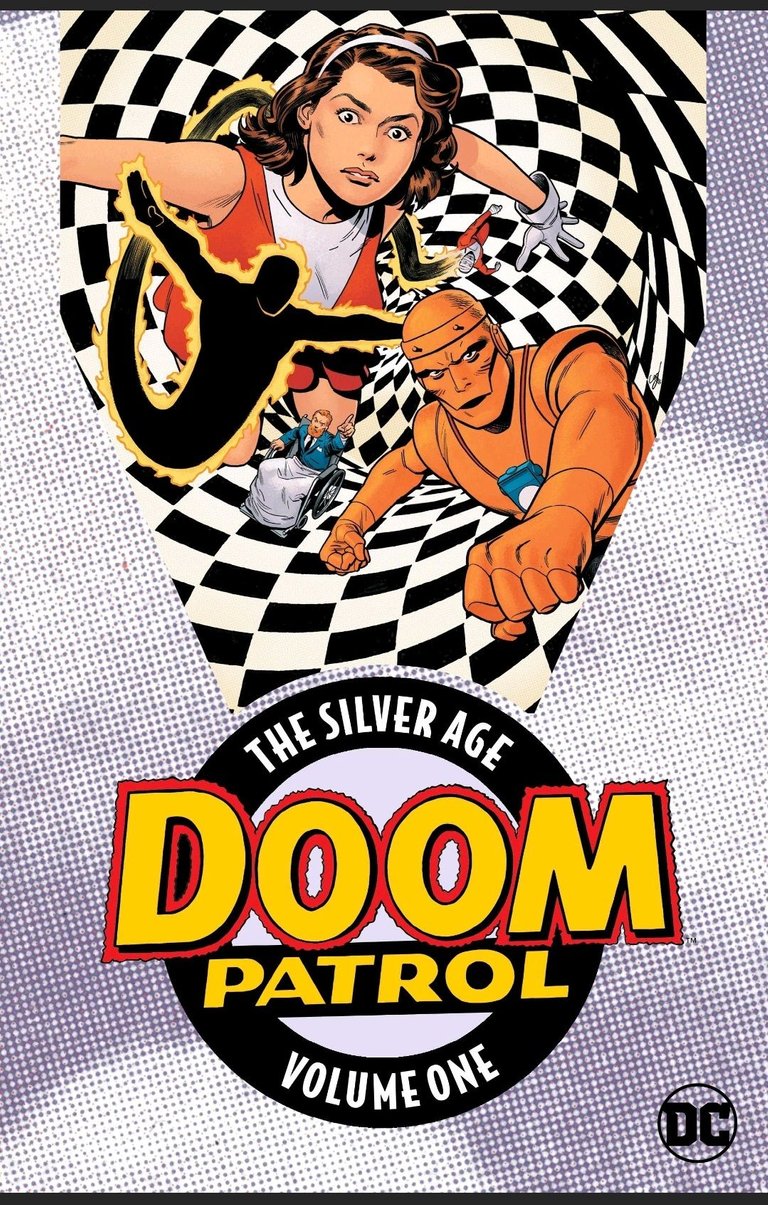 Written by Arnold Drake and Bob Haney. Drawn by Bruno Premiani and Bob Brown. This book collects the introduction of The Doom Patrol and their first 15 or 20 adventures, starting with their first appearance in My Greatest Adventure issue #80. If you've seen the fantastic t.v. show, this is where the "team" came from. If you haven't seen the show, it's really weird and creepy and funny. These stories are a bit more---Silver Age (less brutal, not as many swear words, but probably as bizarre as the t.v. show.) I really enjoyed this book.
%%%%%%%%%%%%%
The SuperFogeys #1 (2014)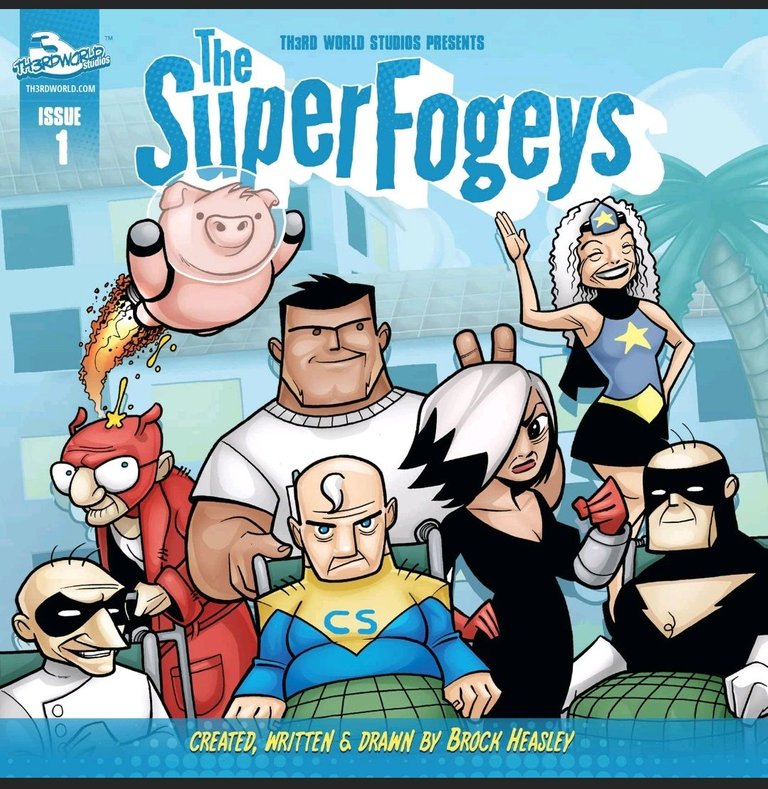 Written and drawn by Brock Heasley. This book was a Comixology freebie that I downloaded just because I was looking for something funny to read. The book turned out to be quite funny. It reminds me of almost a cross between the Spongebob Squarepants episodes featuring Mermaid Man and Barnacle Boy and the sick old Philip Jose Farmer short story "The Henry Miller Dawn Patrol". The premise is simple: superheroes and supervillains living in a retirement home...but it's funny! (My wife, who was trying to read herself, kept asking me what I was laughing at! So don't read this in the middle of the night if you're laying next to somebody trying to sleep.) I will definitely look for more issues.
%%%%%%%%%%%%%
Daredevil - Marvel Masterworks Volume 1 (2017)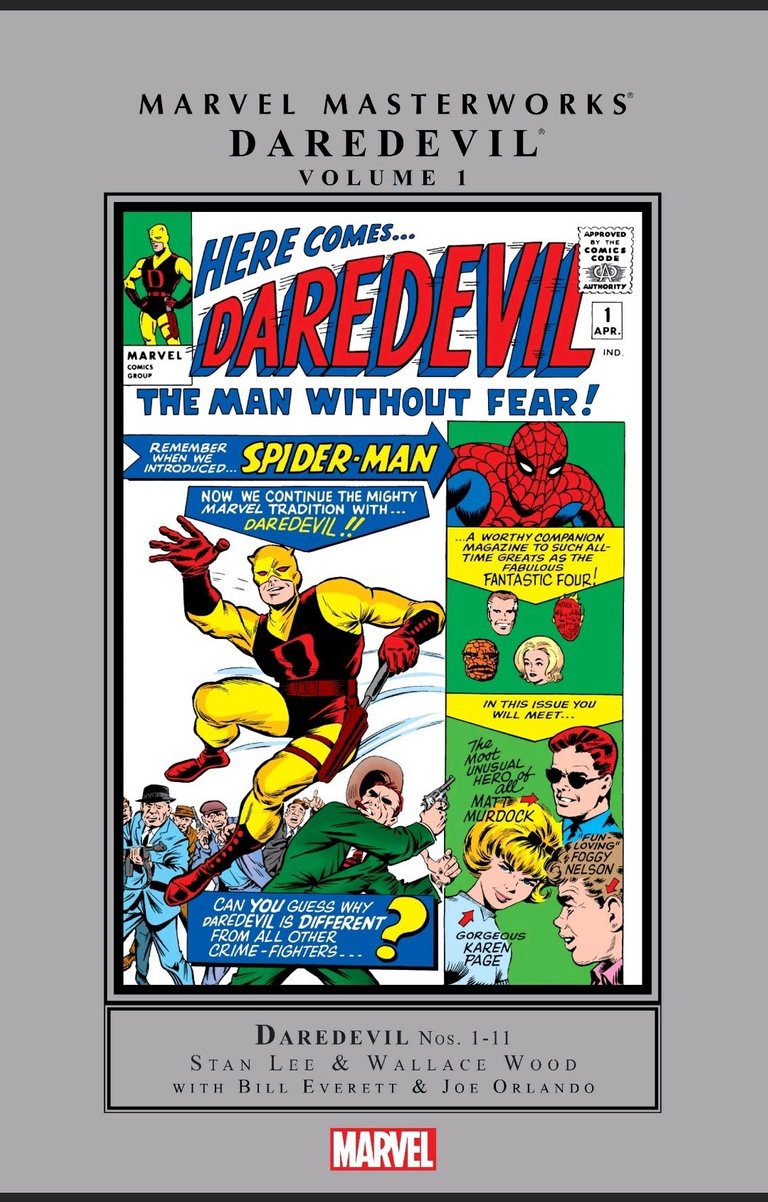 Written by Stan Lee and Wallace Wood. Penciled by Wallace Wood, Bill Everett, Joe Orlando, and Bob Powell. Inks provided by Bill Everett, Vince Colletta, and Wallace Wood. The Mighty Marvel style in full effect here. The stories are fun, fairly simple, and not overly...anything. Glad I read these early, formative issues, but it might be a while before I read this again or buy the second volume. (I'm a bit more of a sci-fi / fantasy / horror fan, and this is straight superhero drama...)
%%%%%%%%%%%%%
The Defenders - Marvel Masterworks Volume 5 (2015)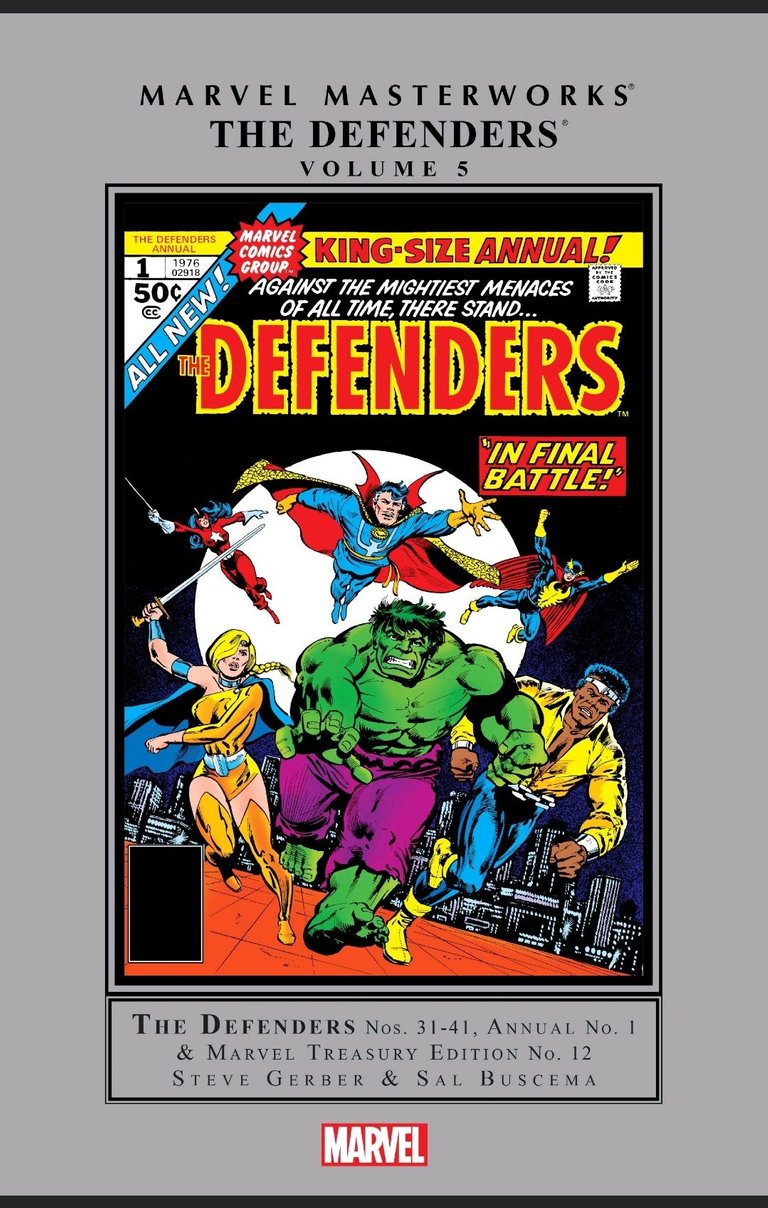 Written by Steve Gerber. Drawn by Sal Buscema with pencils and finishing by Jim Mooney and Klaus Janson. I am a massive fan of The Defenders comics and have been since the 1980s. You might have noticed that this is volume 5 of the Marvel Masterworks series, and YES, I have read the first 4 books, several times each. (I also have volume 6, now, and will be reading it pretty soon.) Unlike the Daredevil stories, The Defenders dealt with cosmic threats, monsters, magic, and just weird shit---like "the ELF WITH A GUN!" (Gerber probably had a plan for this odd character, an elf serial killer who pops up, kills people, and then disappears, but he left the book before the ELF was ever integrated into the storyline proper. Weird!) I love these melodramatic, strange stories. They are superhero tales, but with a freakish twist.
%%%%%%%%%%%%%
Duchamp is My Lawyer - The Polemics, Pragmatics, and Poetics of Ubuweb (2020)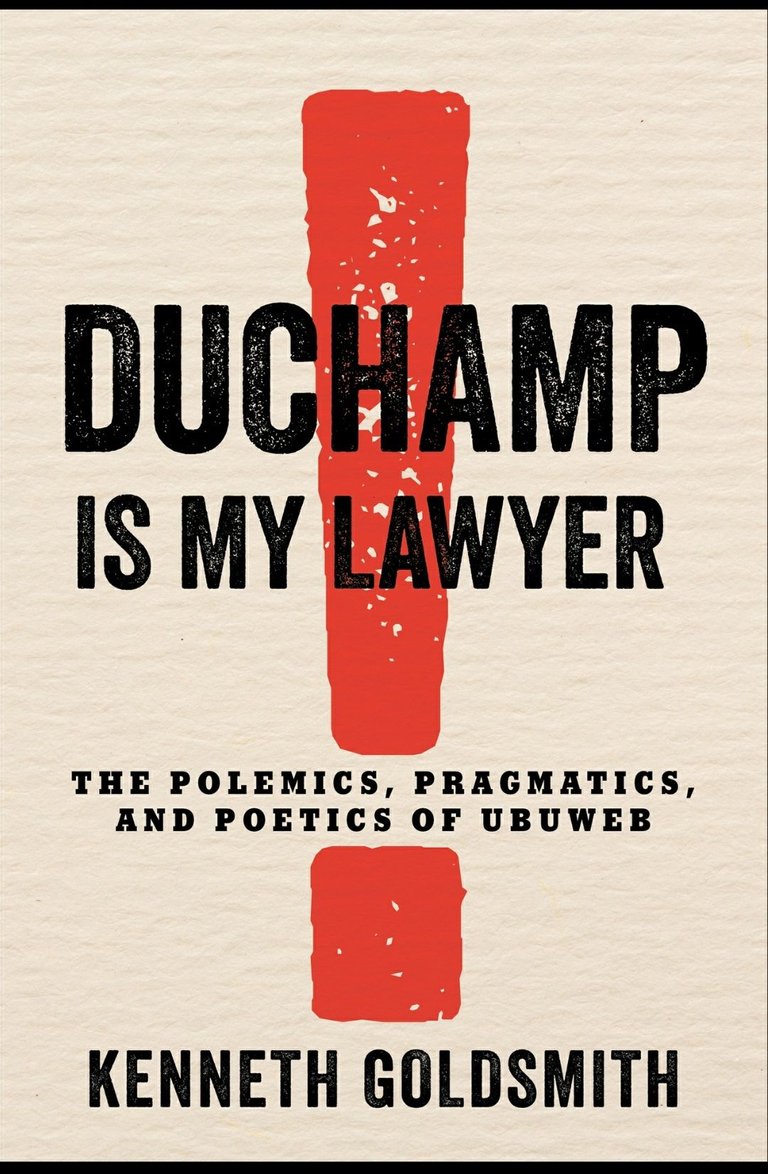 Written by poet / mastermind Kenneth Goldsmith. Goldsmith is a genius, and his work (which mystifies a lot of people) is hilarious to me. This book discusses the concepts behind pirate archives, copyright, and online sharing. It is ESSENTIAL reading. ESSENTIAL! I will read it again very soon...
%%%%%%%%%%%%%
Jujutsu Kaisen Volume 2 (2020)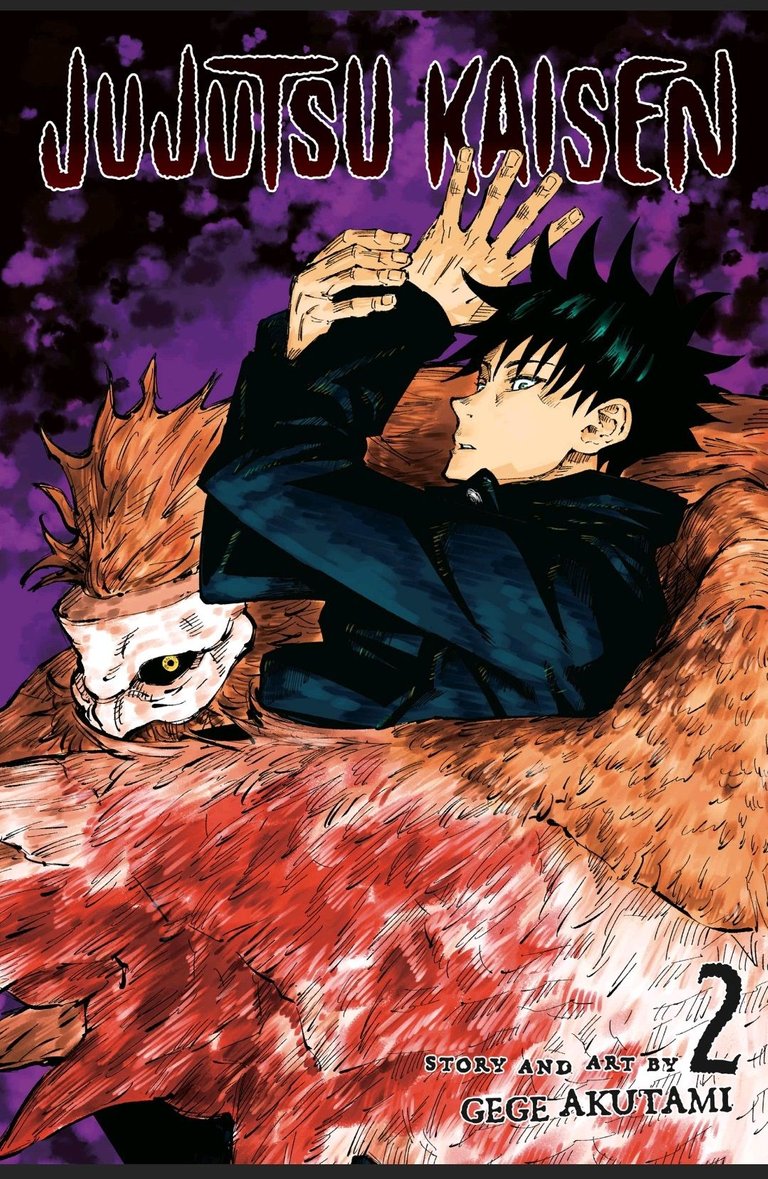 Written and drawn by Gege Akutami. Translated by Stefan Koza. Volume 2 of this story. I am still enjoying this book. It's kind of a Japanese superhero kids meets demons tale, quite dark, but enjoyable. I will read it again, and will be buying more.
%%%%%%%%%%%%%
Batman '66 Meets The Legion of Super-Heroes Chapter 1 (2017)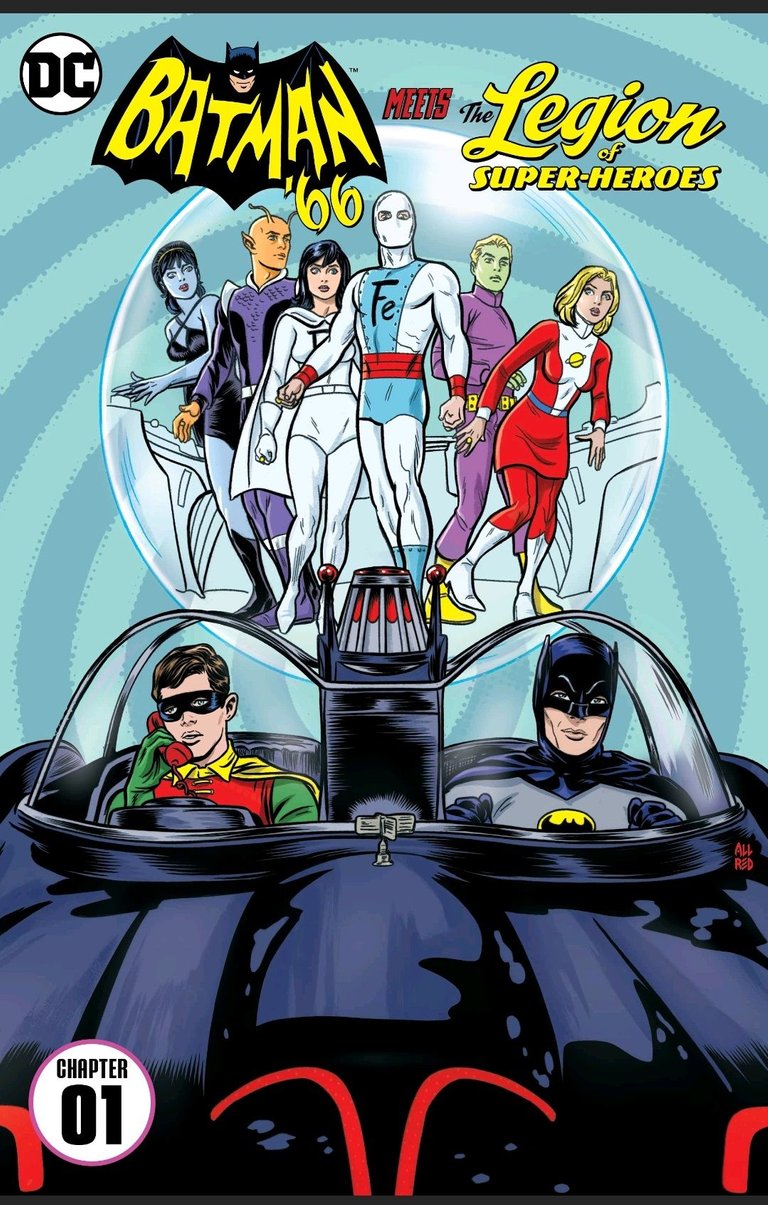 "Storytellers" are Lee Allred and Michael Allred with colors by Laura Allred. I'm a massive, MASSIVE fan of Mike Allred's work, and I will read just about anything with his name on it. This book is campy, goofy fun based on the Adam West / Burt Ward t.v. show. I will eventually buy the other chapters and finish the story...Someday...
%%%%%%%%%%%%%
Batman Black & White - "A Black and White World" (2010)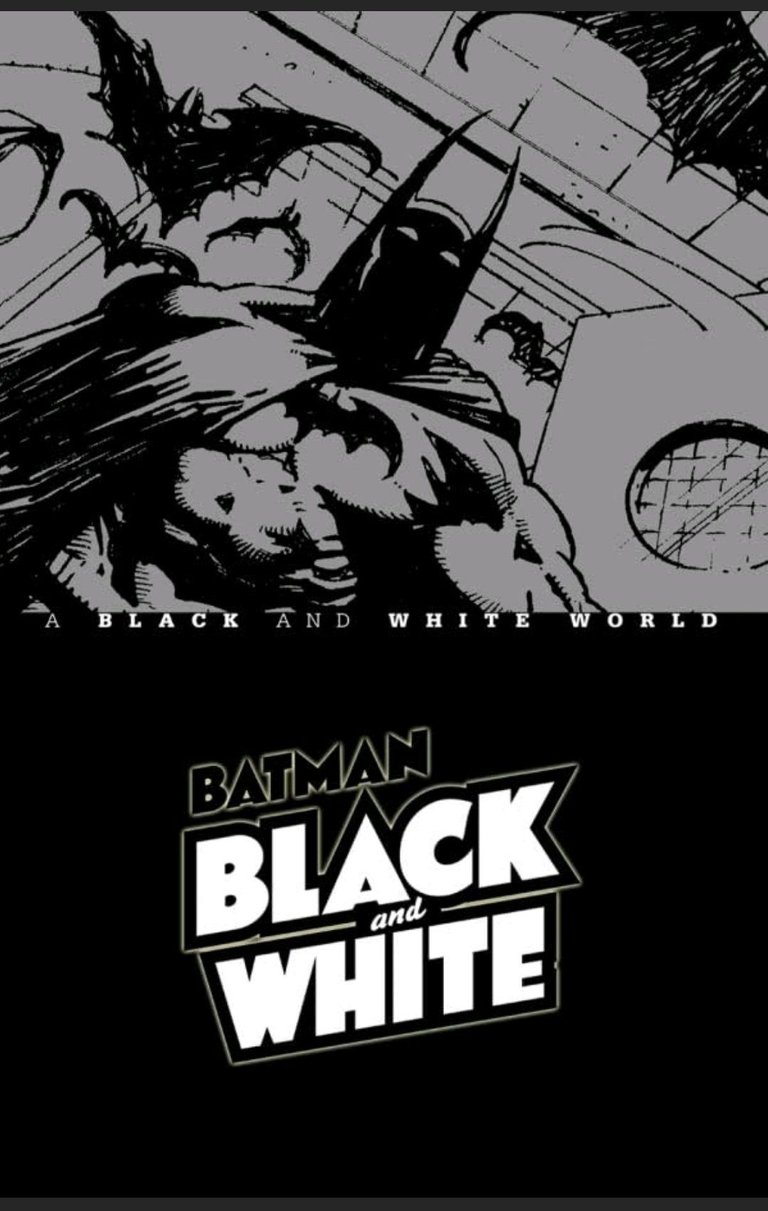 Written by Neil Gaiman. Drawn by Simon Bisley. This is another Comixology freebie! It's a short story, only about seven pages long, but this story is brilliant. It's dark and creepy and hilarious. Bisley has a sketchy, freakish style to his line, and Gaiman presents a story that feels like a "Behind the Scenes" look at the superhero life. Great stuff.
%%%%%%%%%%%%%
Rick and Morty Issue #1 (2015)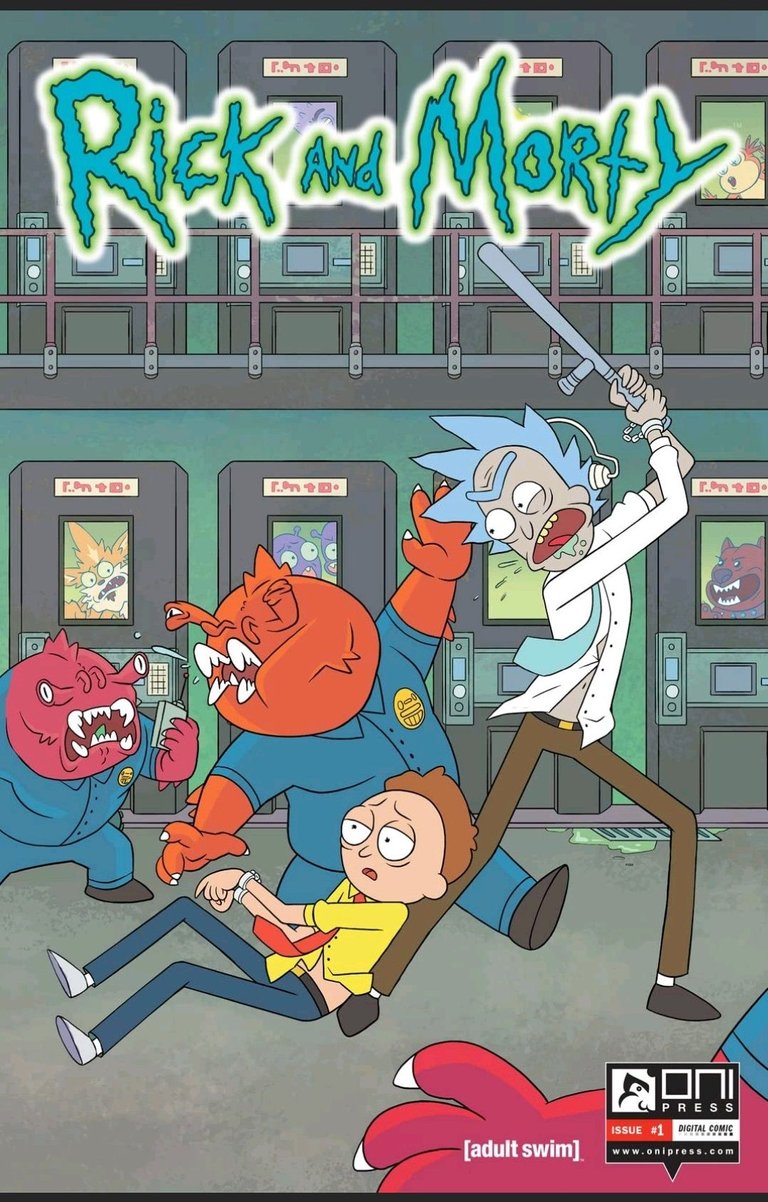 Written by Zac Gorman. Illustrated by CJ Cannon. I have never watched a single episode of Rick and Morty. I have nothing against it, but I've just never bothered to give it a shot. This book was only two bucks, so I thought I would do a little gambling. It was pretty funny. (I have no idea how close this was to the t.v. show because I have no context.) For two more bux, I might even read the next issue someday.
%%%%%%%%%%%%%
Atlas Era Tales to Astonish - Marvel Masterworks Volume 1 (2018)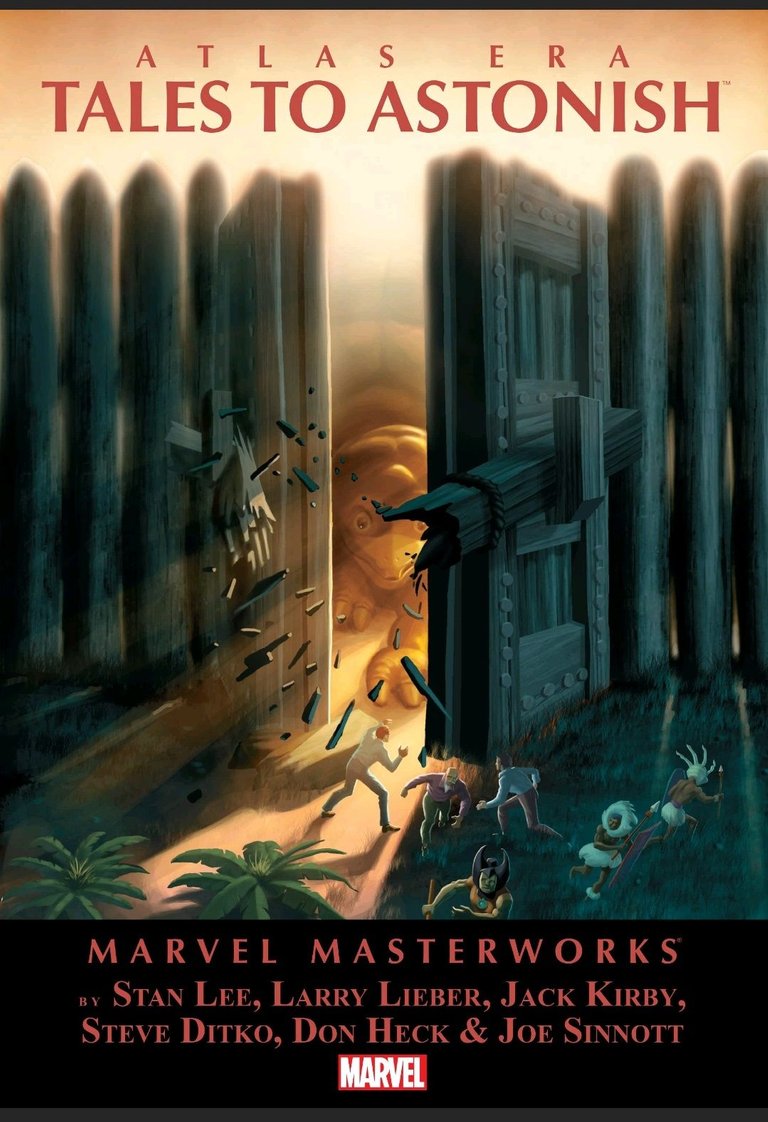 Fantastic, cheesy, sci-fi, horror comic stories by folks like Stan Lee, Jack Kirby, Steve Ditko... These are the OLD tales (I think mostly 1950s) by the creators who would eventually develop the MIGHTY MARVEL universe. These tales were exactly what I was hoping they would be. (Perhaps even WORSE, which is great!)
%%%%%%%%%%%%%
Saga of the Swamp Thing - Book Two (2009)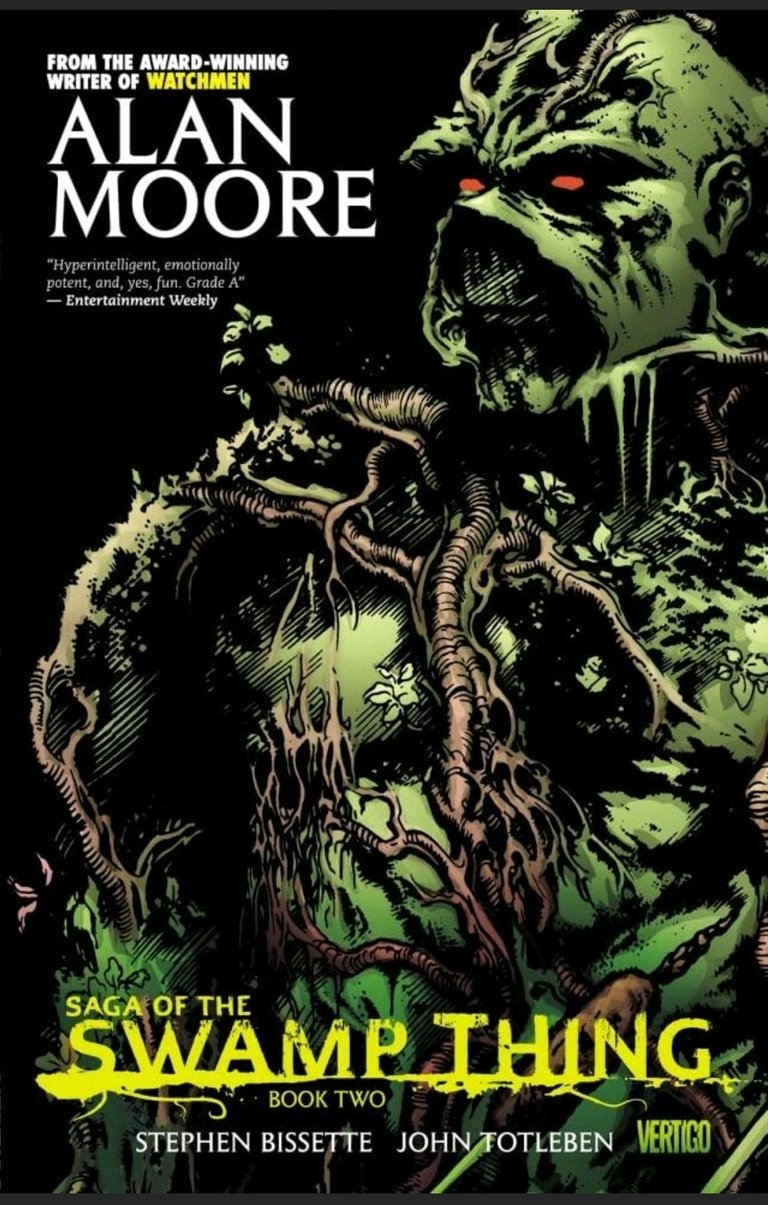 Written by Alan Moore and Len Wein. Drawn by Stephen Bissette, John Totleben, Shawn McManus, Rick Veitch, Alfredo Alcala, Ron Randall, and Berni Wrightson... The digital version came out in 2009, but the original issues were published in the mid-80s. I might have covered this book in my previous big book post, and if so---SORRY, but I did read it a couple of times, and it's damn good. Creepy, weird, oddball, and haunted. Read this series.
%%%%%%%%%%%%%
Black Hammer - Secret Origins (2017)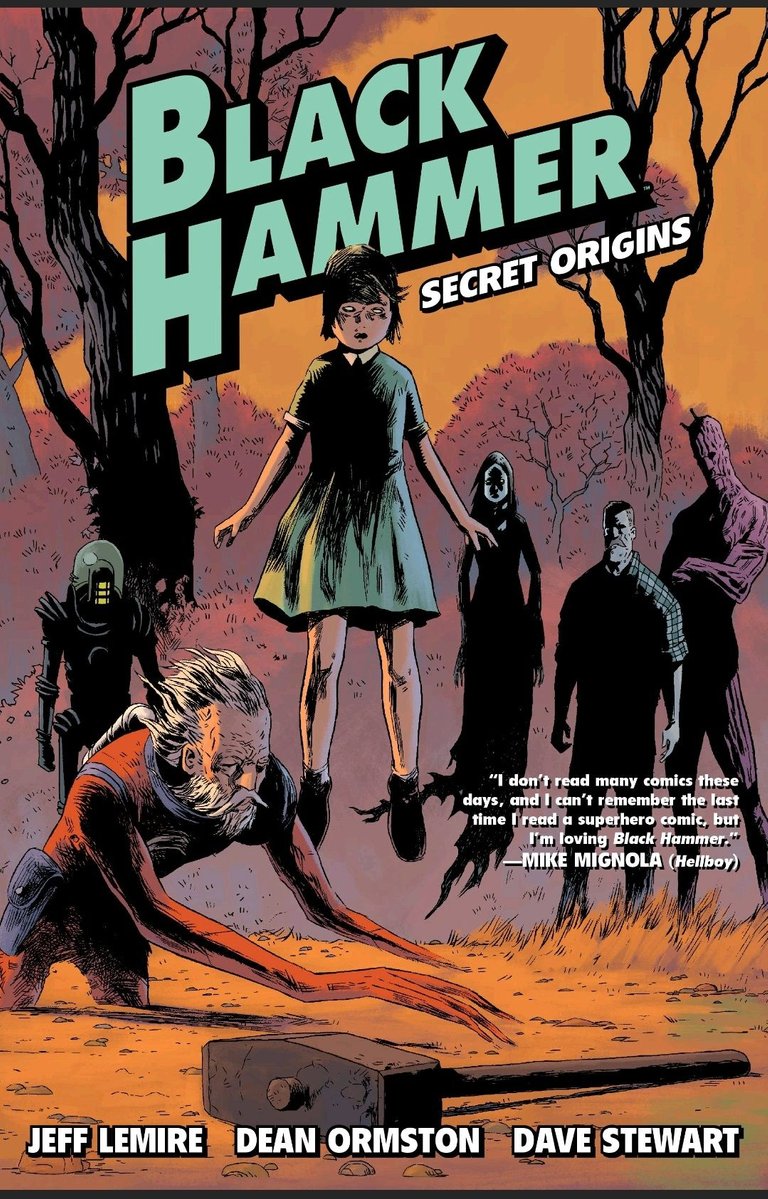 Written by Jeff Lemire. Drawn by Dean Ormston. Colors by Dave Stewart. What a fantastic, creepy, entertaining book. It's like a superhero / mystery / horror combination, and it's brilliant! If you enjoy Hellboy or The Goon, this is going to appeal to you. I will definitely read more of these books.
%%%%%%%%%%%%%
The Black Panther - Marvel Masterworks Volume 1 (2016)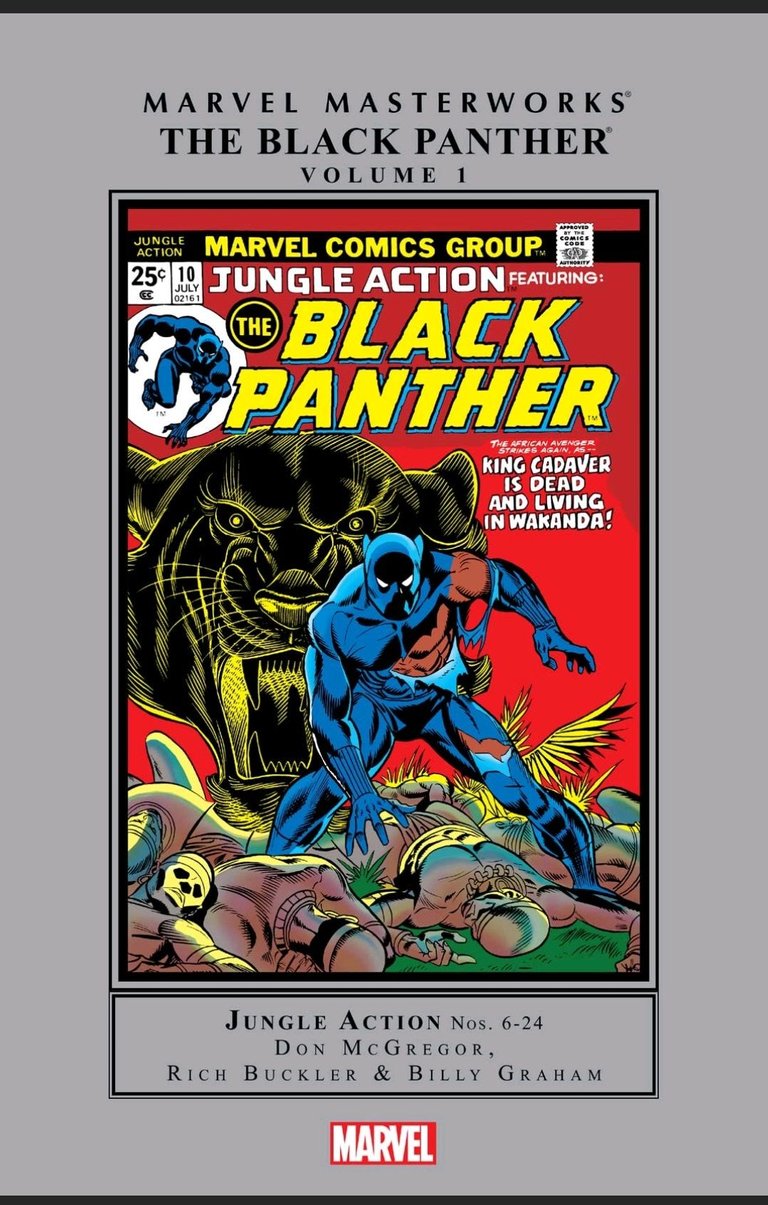 Written by Don McGregor with art by Rich Buckler, Billy Graham, and about a dozen other people (but mostly those two.) Okay... This is a book I picked up primarily because it was on sale, and I was kind of curious to see how the character started out thanks to the MCU films. (R.I.P. Chadwick Boseman.) However, readers don't get the origin or first appearance of Black Panther in this collection. Instead, we get an EPIC tale that first appeared in Jungle Action back in the 1970s. The characters are well developed. The storyline is compelling and moves well. Most importantly here (in my opinion), the artwork is fantastic! The colors, the backgrounds, the way the lettering is often integrated into the scenes (in a way similar to how Will Eisner's Spirit comics used to blend text and image...) It's epic, cinematic, and entertaining... It's a dark story (visually and content-wise), so it might not be proper reading for sitting in the summer sun, but this book was damn good.
%%%%%%%%%%%%%
So that's the stuff that I've finished reading in the last few weeks. If you've read any of these works, I would love to hear your opinions of them. If you've read something similar and can recommend it, I would love to hear about that, too! That's what the LIBRARY OF UNSTABLE KNOWLEDGE is all about, sharing media and ideas that might otherwise slip away! (The concept was actually DERIVED from my reading of the Kenny Goldsmith book mentioned above! Of all the books on this list, I think THAT ONE is the MUST READ. I will definitely read it again, soon.)
And that's the post for tonight! (Incidentally, this is also post #20 of 30 in my #HiveBloPoMo challenge... That's two thirds of April down, and I ain't missed a day yet!!!)
---Richard F. Yates
(Primitive Thoughtician and Holy Fool)
SUPPORT INDEPENDENT FOLKS WHO ARE JUST MAKING STUFF BECAUSE THEY LOVE IT!!!
https://peakd.com/@richardfyates
https://nftshowroom.com/richardfyates/gallery
https://noncom.art.blog/reviews-books-movies-music/
https://makersplace.com/store/richardyates/
https://primitiveentertainment.wordpress.com/