Hey is about to start the most important event in the world of Poker (after the World Series of Poker), of course I refer to the Team Up that will be held at BROsinoPoker.com
To participate we have created a fantabulous team that will finish with all those mortals who dare to call our raises. Our team of little fishes is ready to show that they are the luckiest and will be able to win this competition, because we all know that in poker the most important thing is to be lucky, right?
gif made with Gimp
The powefull Lucky Fishes team is formed by @maryed (missypurple), @gerber and me, @darthgexe. Just forming this team makes us win the grand prize, and I think that the people of BROsinoPoker should give it to us immediately, and avoid humiliating the other teams, because we are the lucky winners.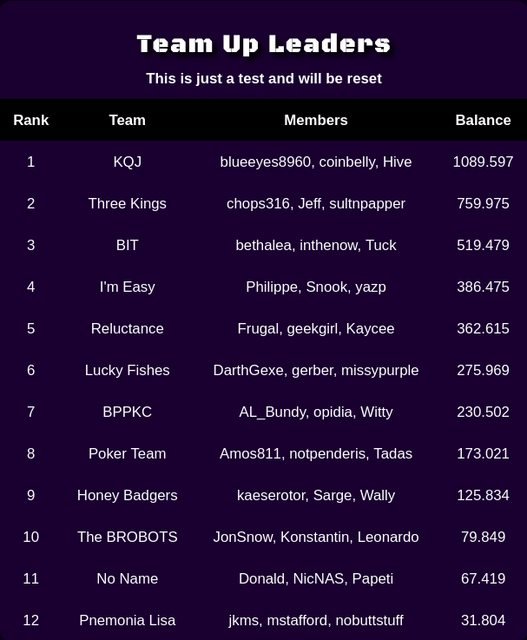 Our team is already listed on BROsinoPoker.com

Come to play poker with us
If you hadn't heard about BROsinoPoker let me inviting you to participate in their poker tournaments, there are multiple freeroll tournaments you can participate in for free, it doesn't matter if you don't know how to play poker, I don't know how to play either and I have won many HIVE tokens, enough to have a coffee.
Also, from tomorrow the competition will be interesting with the team up battles.
You can find more information about the Team Up event in this post