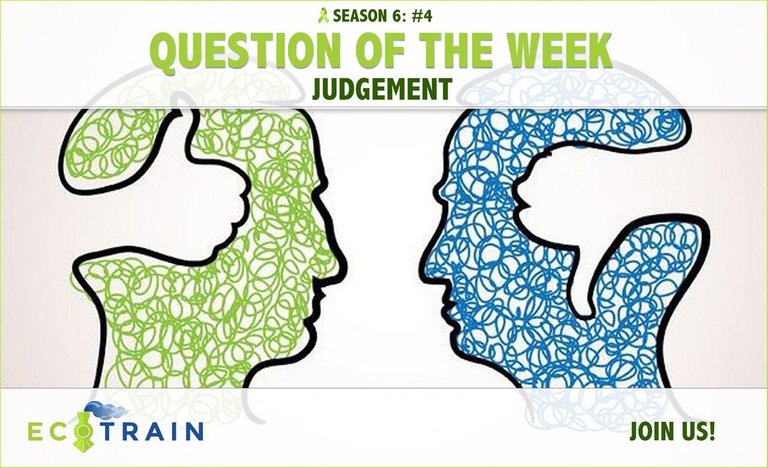 People seem to be more judgemental than ever
In answer to the @ecotrain's Question of the week, I would like to discuss my thoughts on Judgement.
Reading the question of the week post, I can honestly relate to most what's written in there. I also have the feeling that people judge more than ever, especially when social media is a part of our daily lives. It's so easy to call out someone sitting behind your laptop or anonymously from your telephone while browsing on Twitter or Facebook, isn't it? A simple comment with a few words is made quickly, and often published without even considering the feelings of the person that it's directed to.
I even believe that with the arrival of the pandemic in 2020, people have become harder towards others online, probably out of boredom, frustration etc. Let's discuss my thoughts about the topic.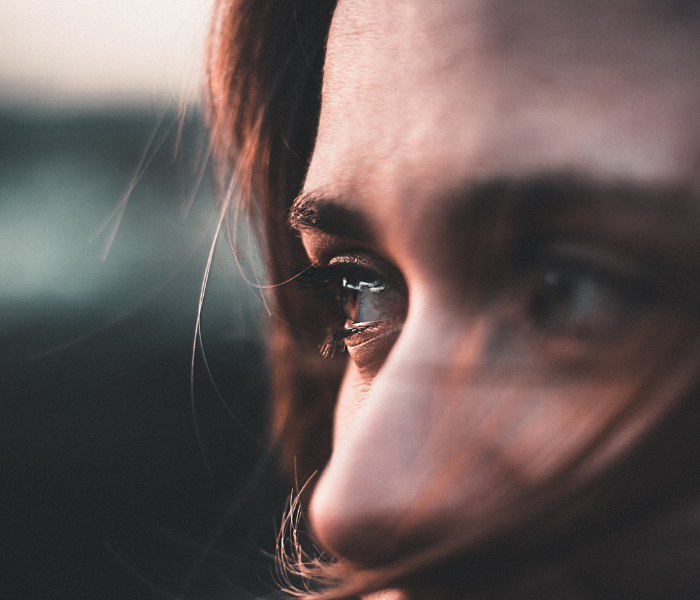 Are judgement linked to emotions?
I can only answer this from my personal point of view and experience and come to the conclusion that this is probably the case. A child, who is still pure and not formed by society's expectations (and judgement by the lack of those!) meets another child, how often will a child that's pure of thoughts judge another child by appearance? Or looks? Of course, children bully, and children will eventually also judge, but I'm taking the example of those children that don't have these experiences yet, and aren't formed by them to judge others.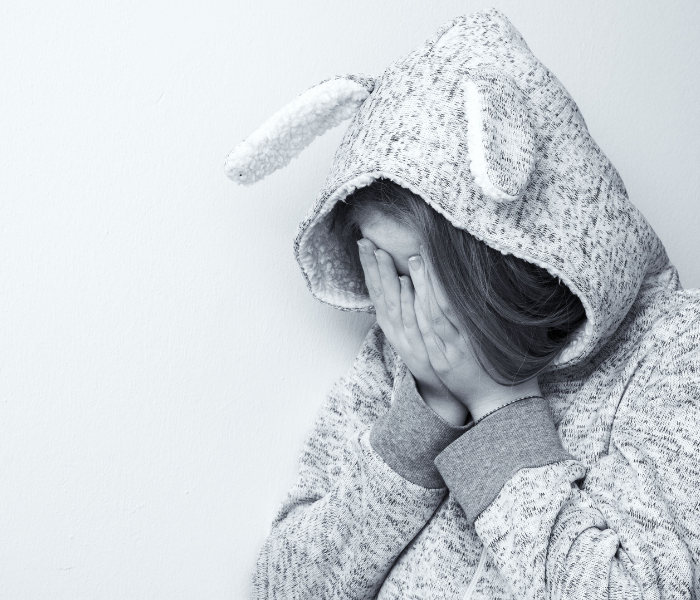 If for example, a child at school is bullied because of being overweight, or having red hair (or fill in whatever reason they may think of), this will eventually (if the bullying makes an impact) cause the child to judge in the future. This is probably still all done by without realizing it and not even a conscious decision to do so.
Now take another example, I saw a documentary a while ago from Louix Theroux where he visited a family that had an extreme right opinion. The family also had children in the house and these were brought up being indoctrinated by the parents that every person that wasn't walking the same path as they were didn't belong there. I'm not only talking about colored people, but also someone that's gay. I was pretty shocked that in this century people can still have an opinion this strong and think it's ok to make it a lifestyle to teach the children the same thing. They were even singing songs about it, and were proud of it as well. It was obvious that these kids had no idea what it actually meant and how ridiculous this looked for an outsider to see those adults using the kids to spread the message.
This children are formed, I think it's safe to say that they are formed by the emotions of their parents, which mostly seem to be driven by hate. But who am I to judge in the end, right? I mean, in the paragraph above you may defo sense some judgement, and if you did, you're right, I do have a strong opinion that parents should never (whatever strong opinion they have) force this on children in an extreme manner as the example above. Of course, I support people taking children to church if that's their community, or to the mosque if they are practicing the Islam, But their needs to be some sort of freedom to let them walk their own path as well.
Rise of judgemental comments since the pandemic
I spent a lot of time on Facebook during the arise of the first wave last year, as it was the easiest way to keep track on the restrictions and things I needed to know. I didn't like being online on FB a lot, but it felt as I needed it. After a few months, I got so sick of reading the negativity towards others, that I pulled the break and left FB for what it was.
FB was filled with topics that weren't even meant to take a political stance on what was happening, but every single topic written ended up in having 100's of comments with people pulling the attention towards taking a stance on the situation. Now don't get me wrong, there's nothing wrong with that, if you decide to share your thoughts on the matter, and are actually opening up the discussion by leaving a post online, but even a simple question about a dog or supermarket opening hours ended up in a heated discussion or sometimes close to the start of WW3. It was exhausting, and I got drained seeing it, knowing that this was another topic where people were intentionally hurting other people's feelings.
WITHOUT even knowing the people most of the time, filed with judgement and often things that were totally out of proportion and could not be written by any other reason than to hurt another person. While everyone was already on edge, sitting inside, not seeing family, maybe even worrying about loved ones that were ill, and STILL the human nature response was to act this way. It made me realize that the world is filled with so much more hate than I even thought before. It also made me sad and I decided to shift my focus to the positive sides of the pandemic instead.
I don't know what the current situation is on social media regarding judgemental behavior that was worse since the pandemic arrived, but I reckon it's still full on if you search for it, which I don't intend to do as I won't allow this to ruin my day.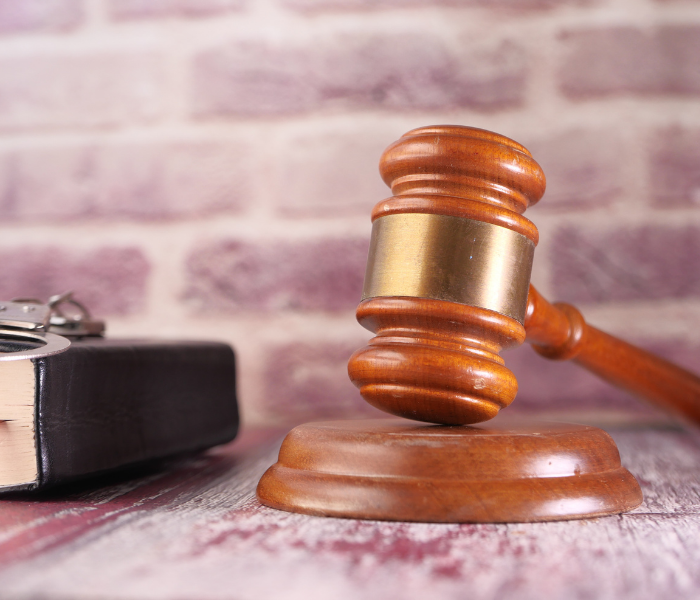 I used to judge much easier in the past
Looking back, let's say 10-15 years ago, I used to judge much easier as well. I had no clue what the internet meant for people in the long term, had no sense of privacy and consequences of posting something online. And yeah, I probably judged people using my own profile picture and full name at the time as well. I think that it's slightly different for the new generation that's growing up with internet and electronic devices. Still, it's hard to actually see how far judgemental comments can reach in the future, as children don't really think that far ahead.
Personally, I've learned to be at least aware of my judgemental thoughts so that I can rephrase it or maybe even not speak the words and leave them as thoughts only in my adult life when I was being judged and put on trial for things I didn't do.
Judgement triggers emotions
Like emotions seem to trigger judgemental reactions, it works the other way around as well. When being judged, you can feel happy, sad, mad, surprised etc. I think depending on how someone phrases their judgemental comment towards another, some of these feelings may hit you harder than meant or needed. We talked about communication last week, and everyone knows that it's not always easy to communicate, so when communication is hard, and one person fails to communicate in a calm matter rather than a heated discussion where judgement is being made at the same time, imagine how different that could have been received by the other person when this was done in a calm matter.
In the end, it seems that everything is really connected, communication, judgement and emotions are linked to each other tightly and depending on how something is being communicated, the other person may receive the words well or not at all. We all know how it feels to call someone names in a heated moment, without meaning the words and regretting it afterwards.
I think the key to avoid people FEELING judged or not understood is to recognize when we made that mistake of being to hard against a person and explaining how it was meant. In case you do, you can avoid that the brain of the other person wires certain events/people/emotions to this event and may start begin judgemental themselves in the future. We are of course responsible for ourselves at first, but knowing that we can contribute to other's well being by just taking a moment to calm down, chose our words before spitting them out in a heated moment, I like to think that this is just a small effort but received with great pleasure by the other...
What are your thoughts on this topic? Please leave a comment below!