MudPlay - Man and Soil.
It is always good not to forget the roots. That what my Dad use to say. Keeping the base intact help to sustain any condition. Afterall it's the roots that is, our basic foundation which allow us to grow big. And it is in our gene to have some mudplay. So finally, here I am getting back to some old farming days.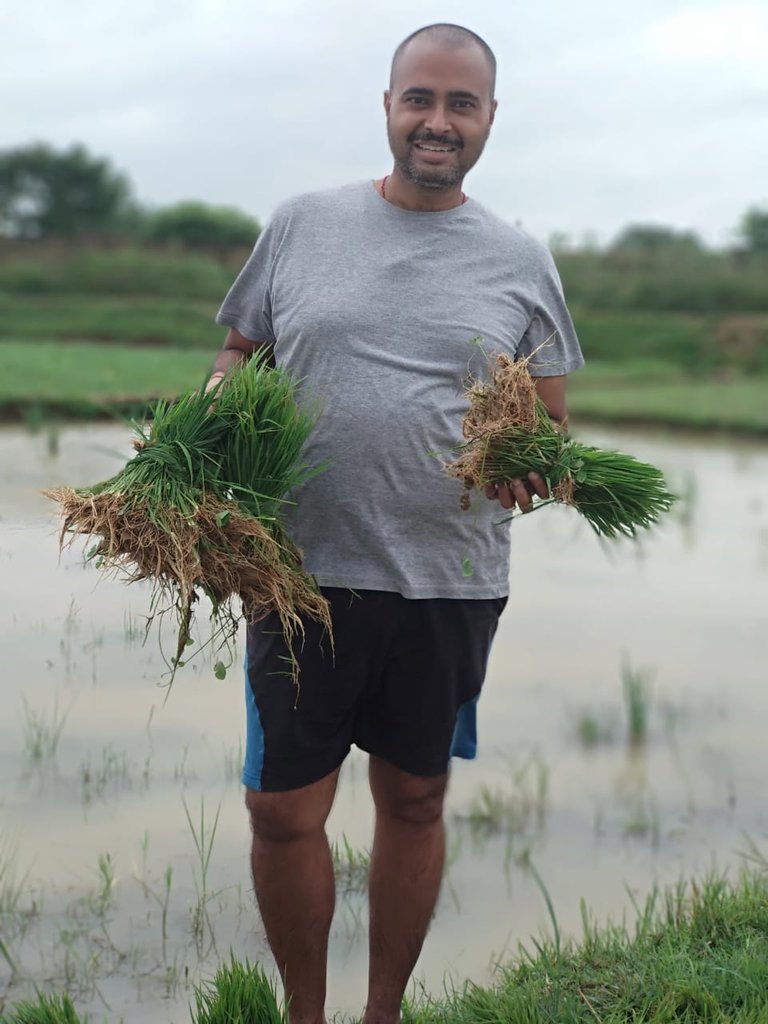 The paddy sapling are ready for sowing after 1 month of waiting and some praying to raingod, we are back to fields to get the job done. If you remember few weeks ago, I wrote about the paddy seeds sowing, the initial phase of farming. Now thanks to some continous heavy rainfall in last couple of days, we are ready to move to next level of farming.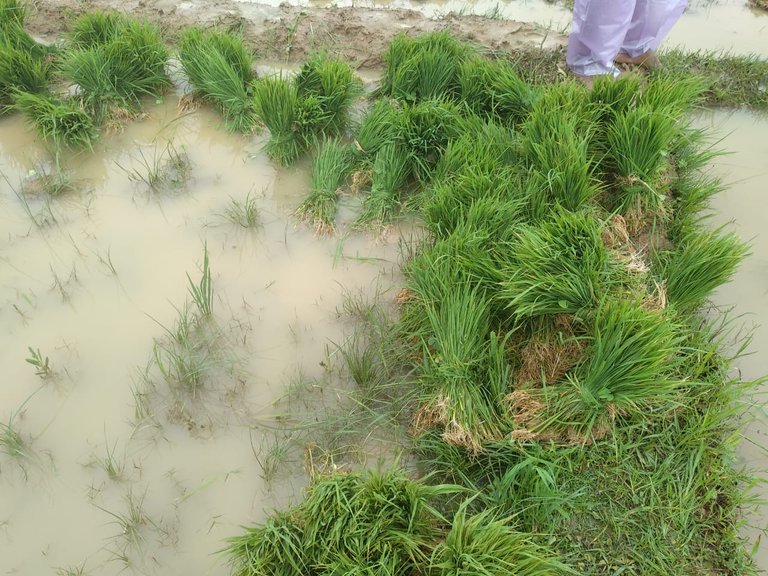 I.e. to sow these beautiful Green sapling into the farms. It require no science but little bit of hard work, alongwith that of some team effort. The sapling now removed from the fields and kept aside. It will allow the tractors to plough up the water logged field to make it marshy. Enough to sow the sapling into it.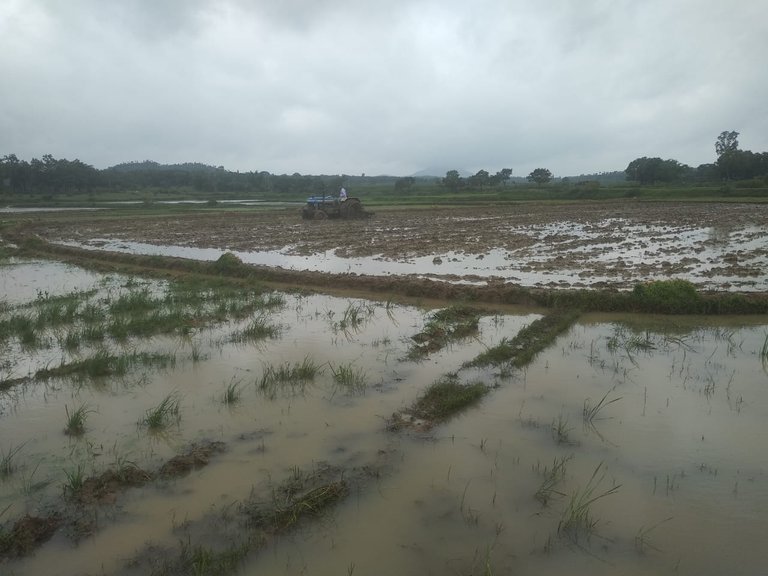 While the tractor doing their task, of ploughing the field and then leveling it. I took part in taking care of the sapling. I pluck them out and kept them aside. It's like playing in muddy water for long. Though I haven't carried my phone so I ask a fellow relative to click a picture.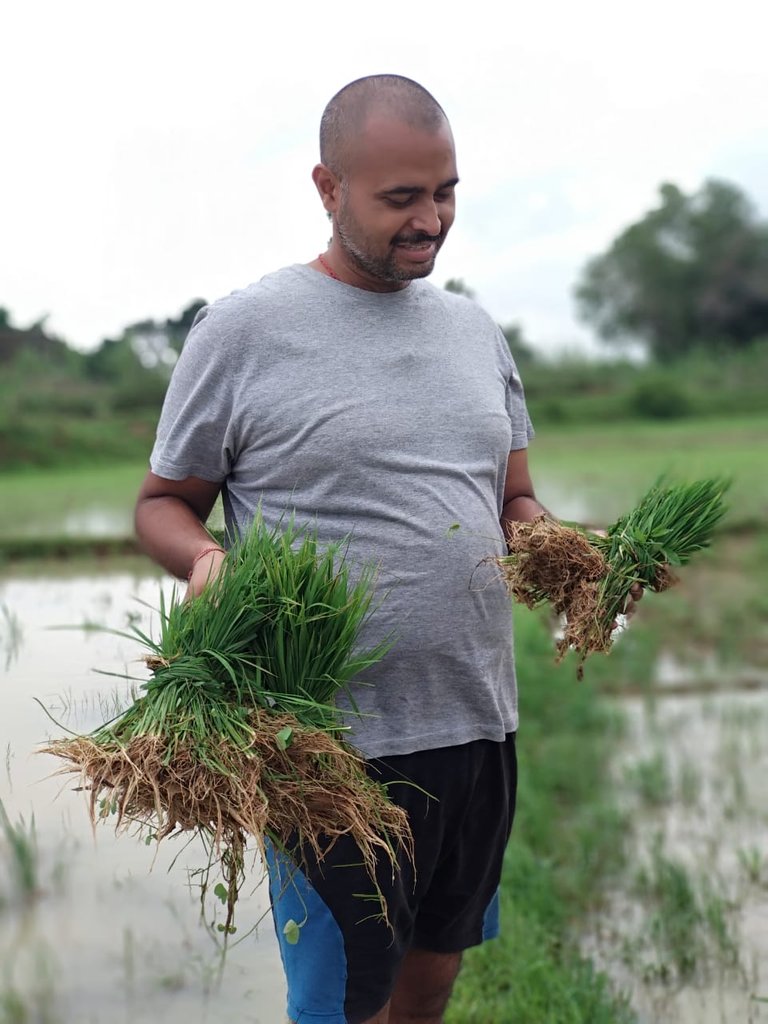 I completelly enjoyed getting back to own soil. It really makes me happy. That what I understand why my father use to put importance of getting to root. He always wanted us to understand our basic way of leaving that is farming. That is how my grandfather, and then my Dad look after their family.
For sowing these sapling I need help of some village women, who were expertise in carrying out tye task. I am going to look out for them and hopefully all sapling will be sowed by tomorrow.
Peace
---
---