This is the first time I have grown such a fruit. So I dont know what to expect from them. But a few days ago the fruit split open on it's own. From what I have ready that means its ripe.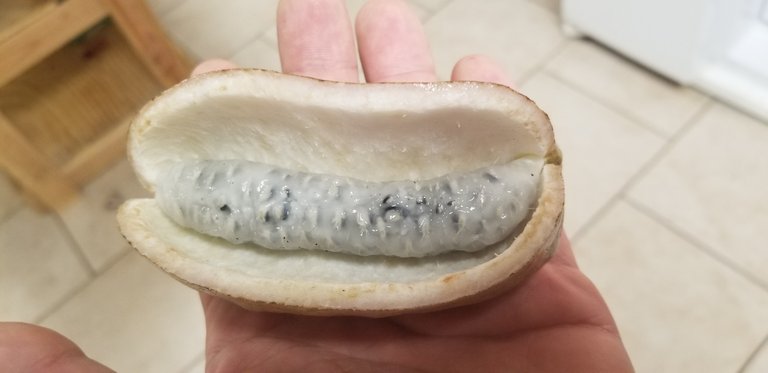 Such a weird looking fruit, I'm not sure what to do with it. And since I only got one theres not alot of it to make something out of.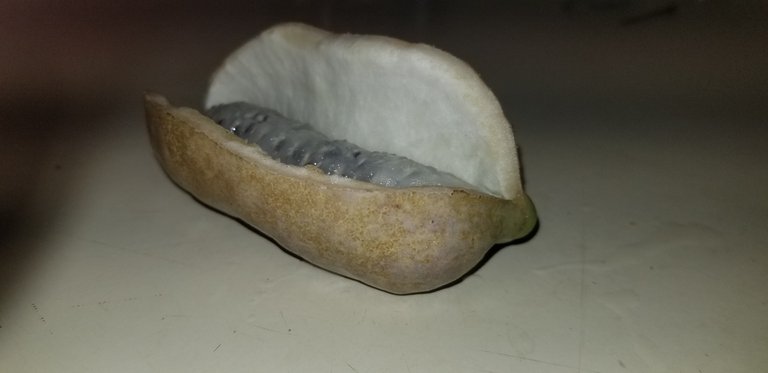 Not sure how long it was open for by the time I saw it. But observing the fruit it just looked a little bigger until I turned it over and found it wide open.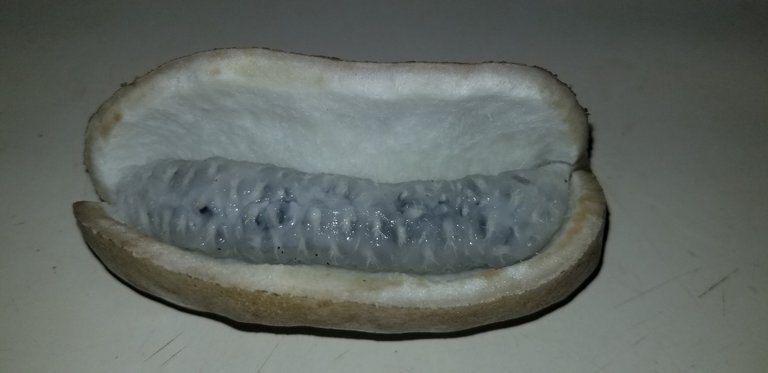 It does not have any smell to it. And I have not tried cutting any off to taste yet. Just glad I got my vine to fruit all the way to ripeness.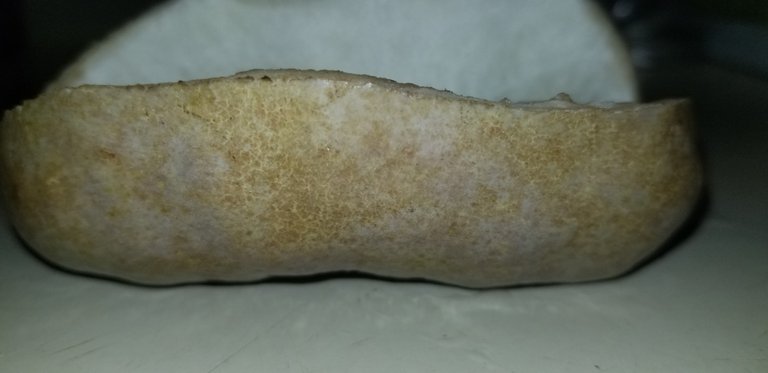 The skin has gone from green to a dull brown color. Maybe it will keep ripening.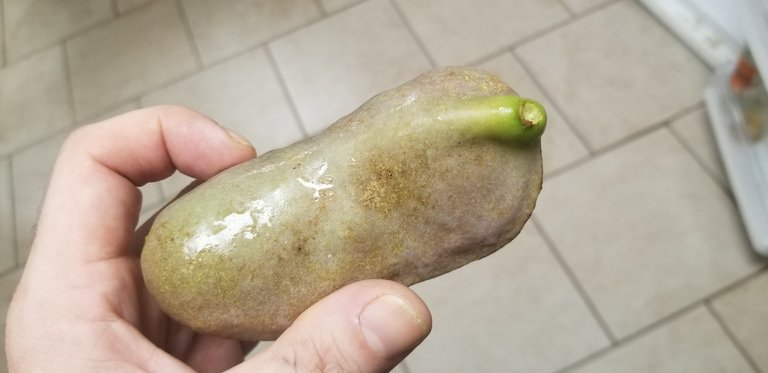 My Bees may be the ones to thank for this fruit. My Akebia vine flowers in the early spring when most is still dormant. So the Bees make good use of the plant.