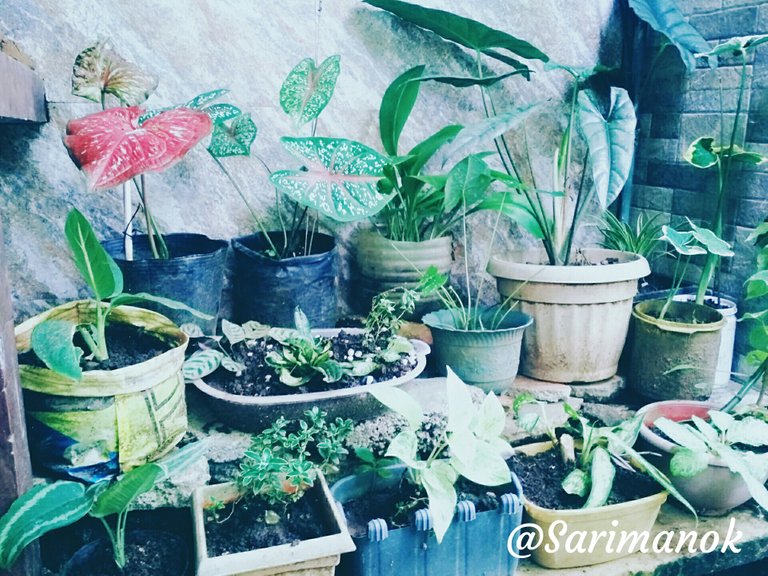 (Photo shows different kinds of old plastic wares used as pots, re: ice cream container, dishwashing container, chicken plastic bags, spoon and fork rock, etc )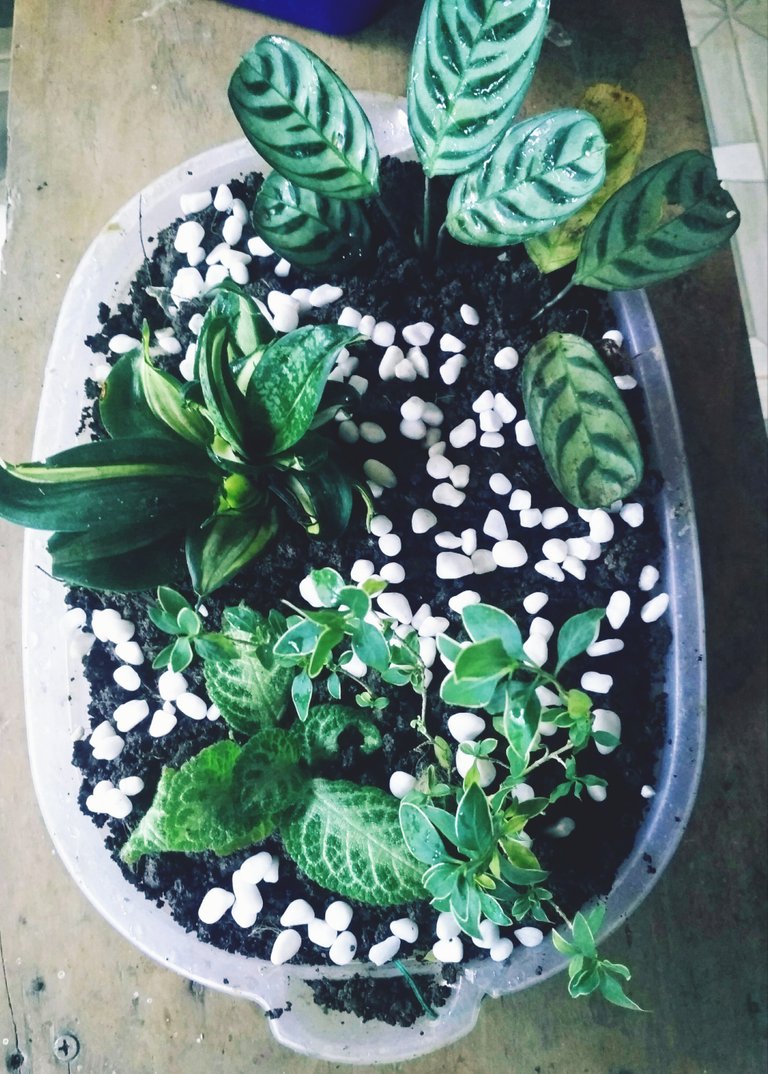 (Photo: Broken salad bowl, repaired using thin notebook wire)
Hello there nature lovers! What's up? I would like to share to you my contribution to save Mother Earth thru recycling plastic wares. We all know that plastic materials cannot be decomposed, hence causing more garbage around that could be detrimental to the growth of our natural resources.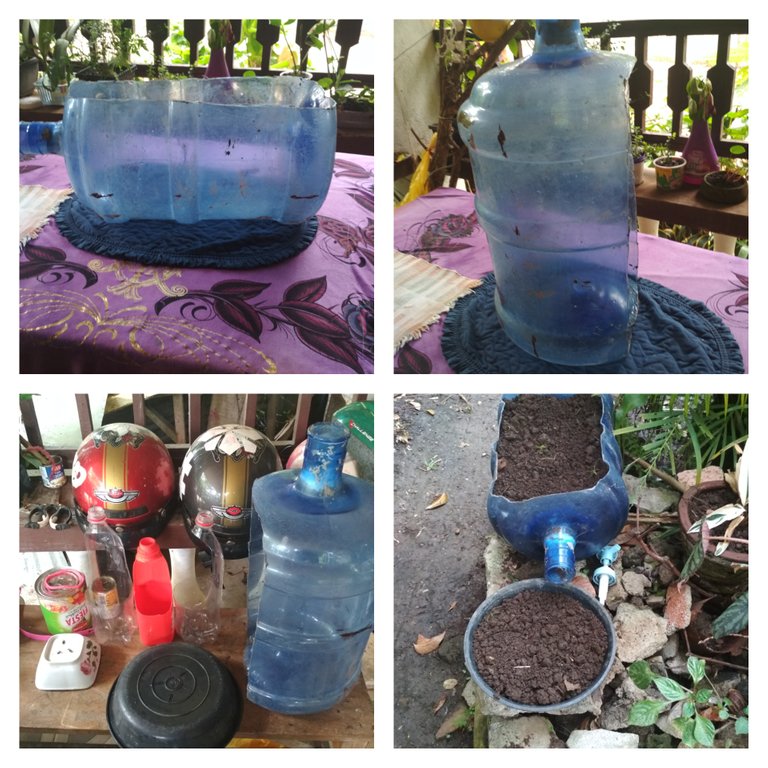 (Photo: I trimmed the mineral water container using a heated knife, along with ketchup 1/2 liter container, small washbasin and old soup bowl)
There are those who buy plastic scraps but they won't buy the hard ones such as that of mineral water containers. I have a beautiful garden and it has been my attitude to change the settings of my garden every time I see new plants.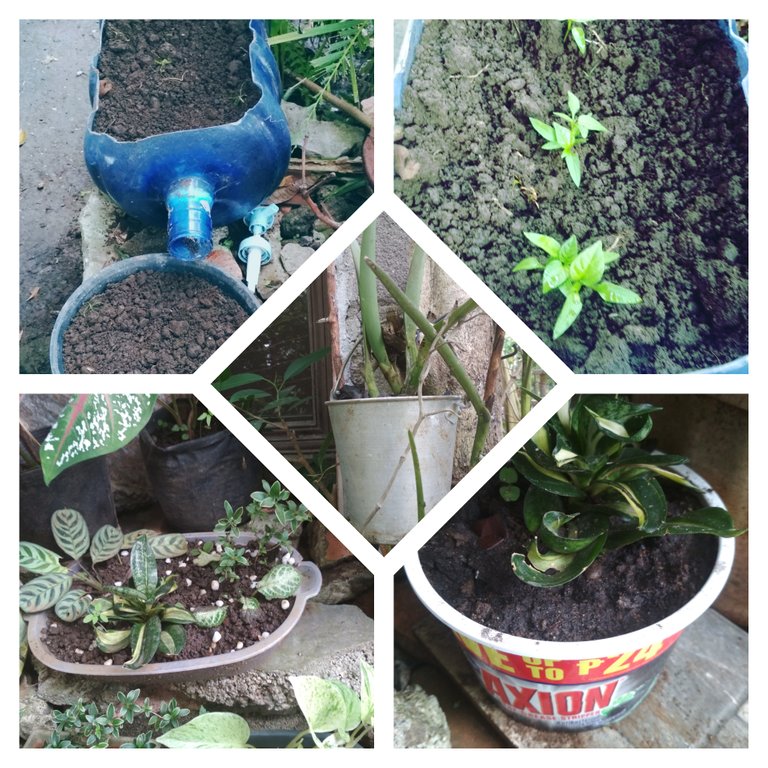 Since the pandemic, people in the community looked for something to keep themselves busy. Potted plants became the trending hobby, both for veggies and ornamental plants. Actually, it was lots of fun. It became a trend nationwide.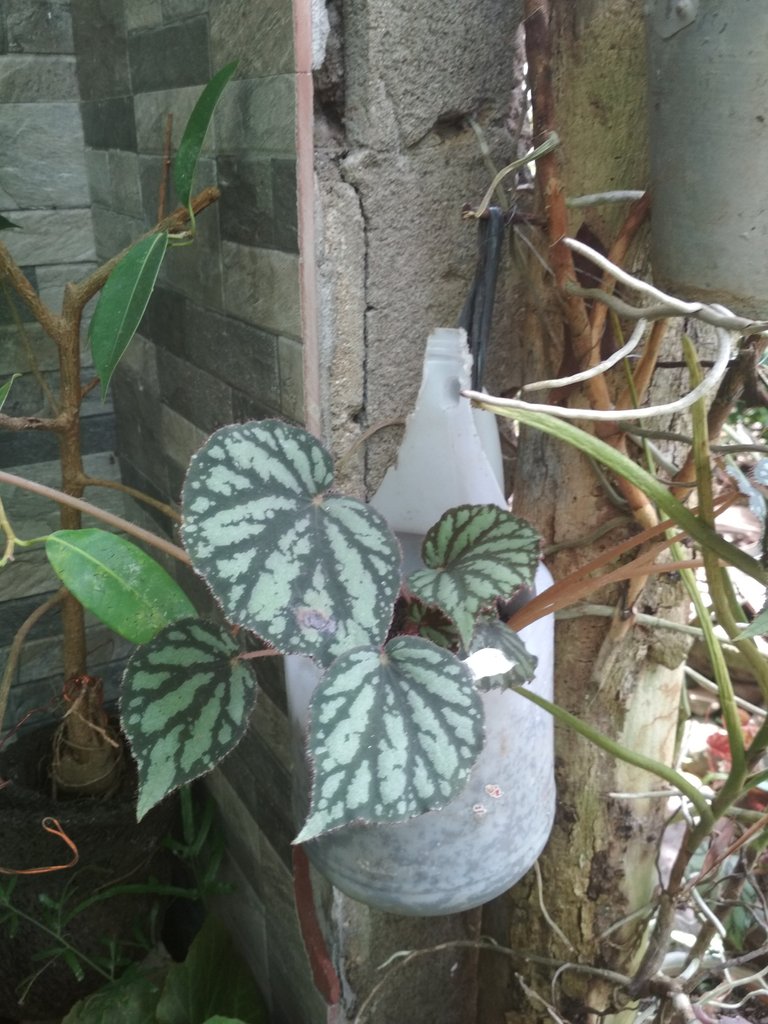 (Photo: Cooking oil container for my climbing Begonia plant)
Something good happened during the pandemic. People listened to information dissemination led by different agencies about cleanliness and how to avoid getting infected by covid19.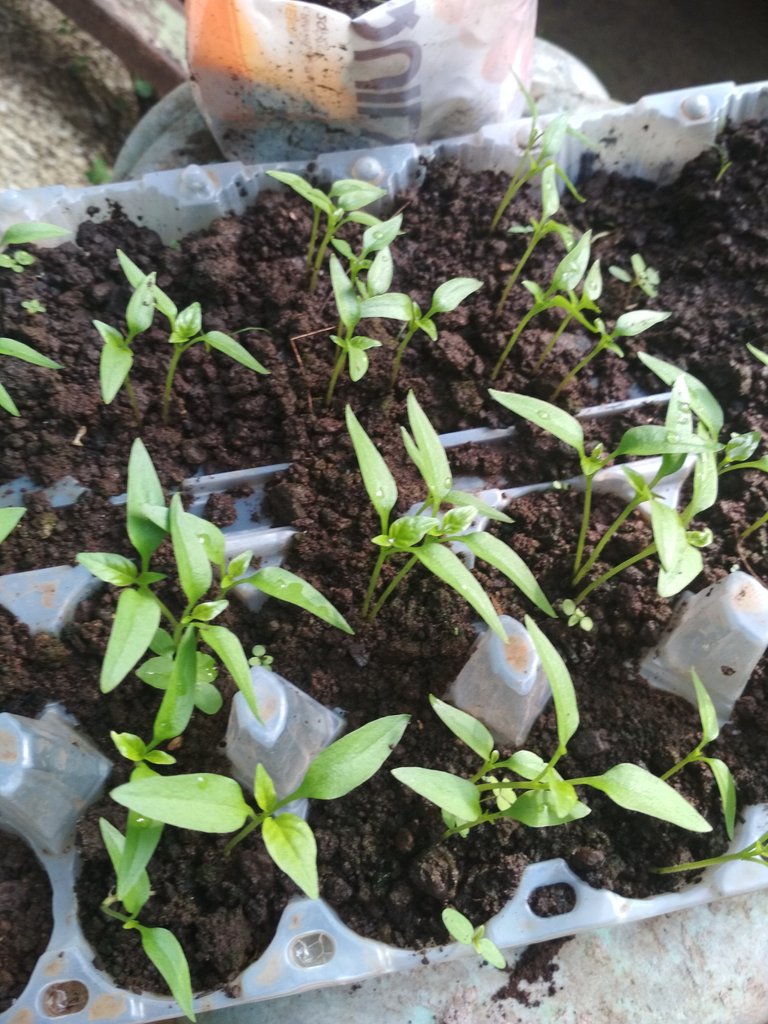 (Photo: Using egg tray for seedbeds of my bell pepper)
People began to plant vegetables and ornamental plants for barter via the social media.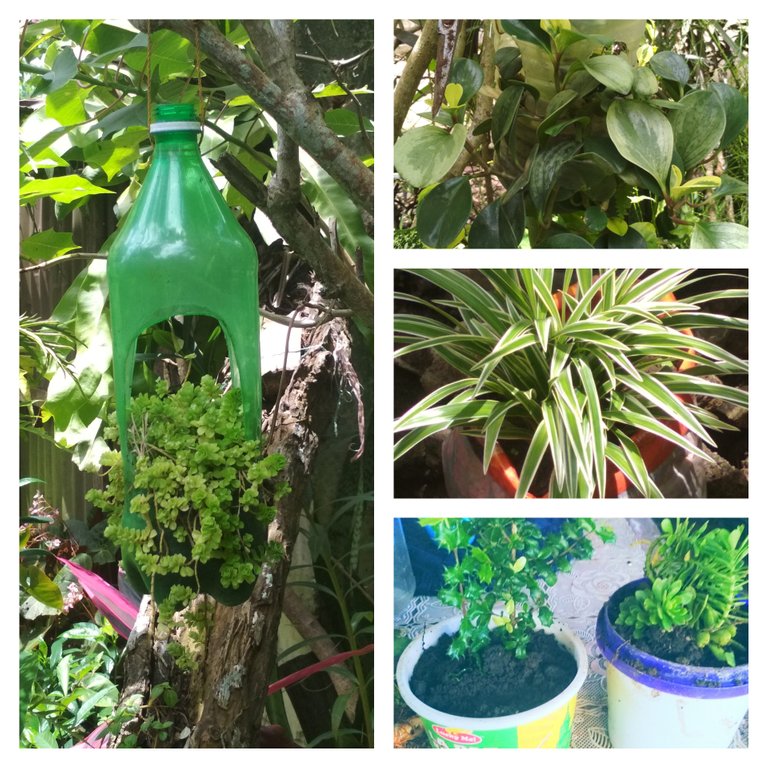 (Photo: I used softdrink bottles for my hanging plants, noodles and ice cream cups and plastic bag of Chook's Grilled Chicken)
In my case, I, for one, also wanted to make my garden presentable though I did not buy plants because I have my own collections already. It is they who comes to my house and ask for some sprouts of this and that. Well, they want to buy it but I refused. I just told them that I will go to their house to see what I will like to have as well.
I just hope that these home gardening hobbies to which have sprouted everywhere will go on for the good of mankind and to keep our environment free from this pandemic.
Thanking @ecotrain, @eco-alex and company for this awesome community.
God bless us all!
Till then,