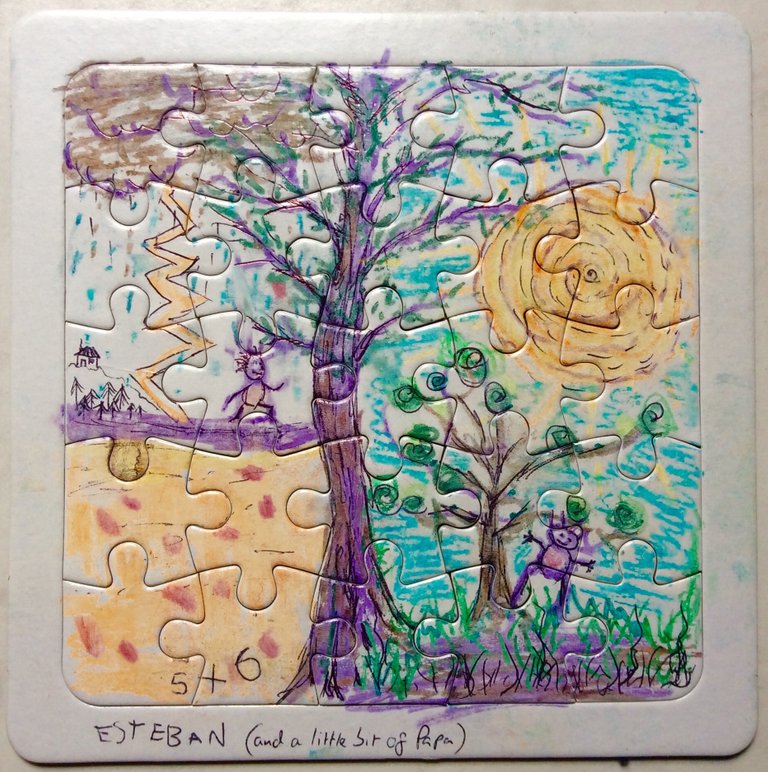 He designed the picture and added all the colour. I just did the black pen lines when he was done. Obviously he had to have some lava in there ;)
Love these DIY jigsaw kits!
Luckily Sabrina stocked up on art supplies before such things were considered unnecessary ;)
Esteban's computer game design wall here.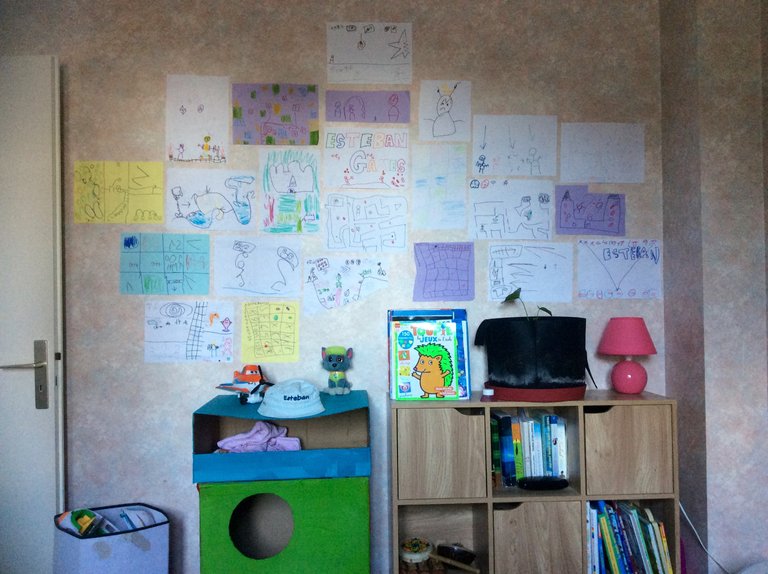 In many ways I am looking forward to the cold of winter which forces us to get creative at home.
Love & Light everyone 🌱