Christmas is much like any other time of year in this house really, except that the daily creativity is focused toward a particular theme and each morning the kids get to open one little bag from the advent calendar which was made by Sabrina just in time for Dec 1st.
Each bag has a date on it and inside a little gift. Which isn't chocolate!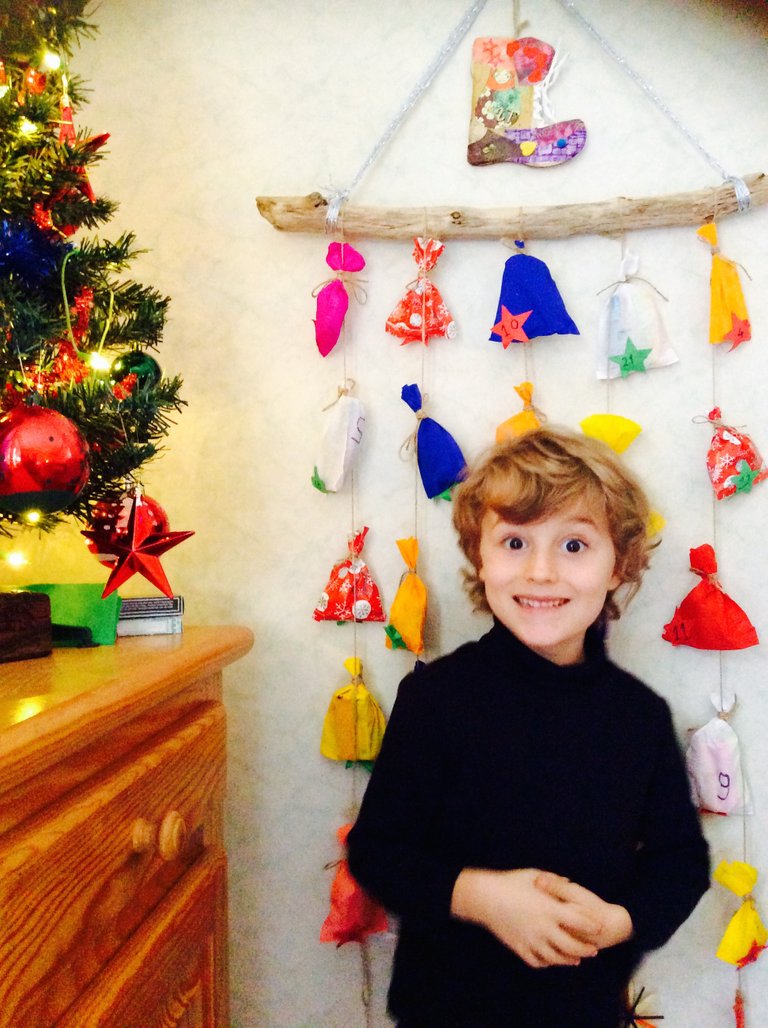 Instead there are a variety of gifts, the kind of things one might describe as a stocking fillers. Esteban is adding a lot of little cars to his collection while Luna is decorating her dolls with new accessories.
It appeared for a while the children didn't remember there were chocolates each morning last year. However, we also live in the same village as Sabrina's mother who thinks having a Kinder chocolate calendar is important for children.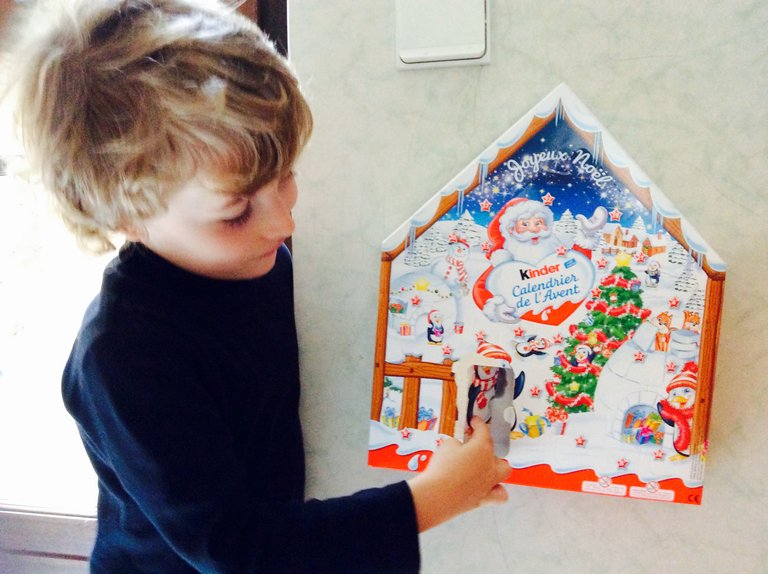 Esteban showing you here where the Dec 1st chocolate used to be.
There is another chocolate calendar for Luna, coz obviously that's how it has to be when you have two kids.
I don't have a problem with sugar. Only the crap which usually comes with it. And you can be sure Kinder has plenty of crap. Eventually we will make our own chocolate, but we are not quite there yet...
So, all we can do is let it go and smile :)
I am at least very proud of Sabrina for her wonderful creation with such a strong intention behind it. And unlike the Kinder rubbish, hers will last forever.
Love & Light everyone 🌱