Love to see the berries producing - such abundance!
I know what it is to have a jungle for a garden. We have been having a few wet years and the fact that I live in the forest it doesn't take long before nature takes over my cultivated spaces and it becomes a jungle! I love to see it though for then I know I haven't left to big of footprint on the the earth and it could soon all be rewild!
Curated for #naturalmedicine by @porters.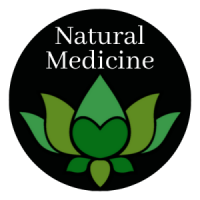 We encourage content about health & wellness - body, mind, soul and earth. We are an inclusive community with two basic rules: Proof of Heart (kindness prevails) & Proof of Brain (original content). Read more here.
Our website also rewards with its own Lotus token & we'd love you to join our community in Discord. Delegate to @naturalmedicine & be supported with upvotes, reblog, tips, writing inspiration challenges for a chance to win HIVE and more. Click here to join the #naturalmedicine curation trail!

We'd love you to enter our Self Inquiry Challenge, which you can read about here. Win an Astrological Reading!
!