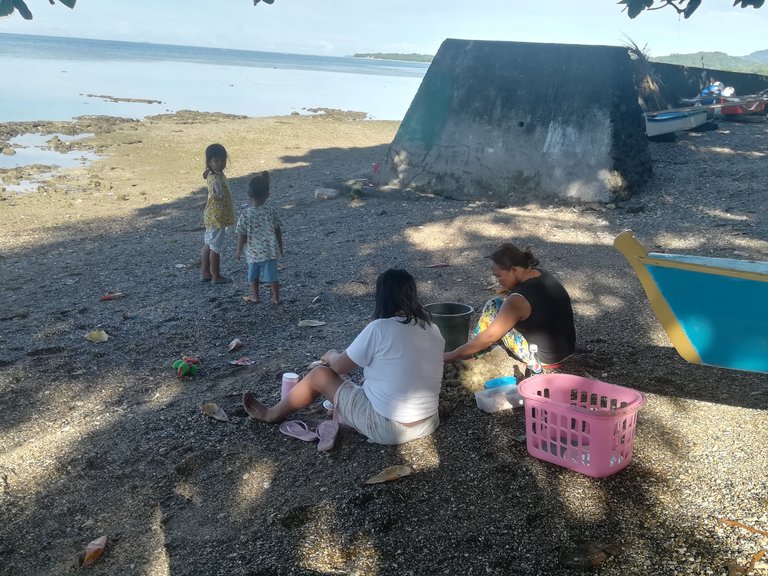 "
We can get bigger fish if the part of the ocean near us is deep. We don't need to go very far to do fishing for bigger fish. Also having a deep-sea is good for swimming. That's what I thought about having a deep sea. But actually a lot of reasons why it's just too many to state it all. I don't need to say it all because you already knew. Just by observing it and watching from it. You could tell how beautiful to have a deep sea. We know that as well a lot of minerals we can find in the sea. Although having a low tide or low type of sea could be in a disadvantage as well.
If you don't know why let me tell you what we can get during low tide. But it's not that the part of the sea in our place will not be in high tide. Compared to another part of the sea. Ours will not just so deep like others. That's why relies on what we can get during low tide rather than in a deep sea. Well because it takes an hour before we can reach the deep part of the sea in our place. Even so, we are still happy having the low tide sea.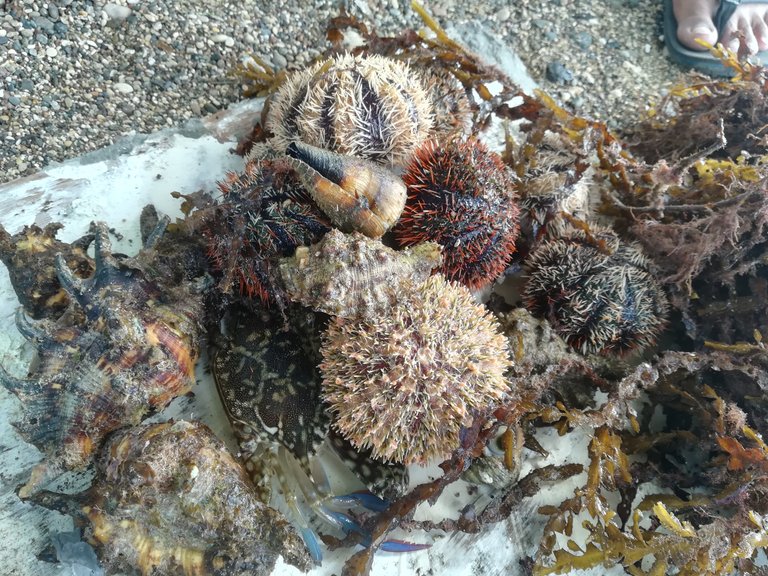 If you are aware of sea urchins. Yes, those sea creatures that have thorns. You can check it in my previous post what are those sea urchins I'm talking about. sea urchins
Let's continue….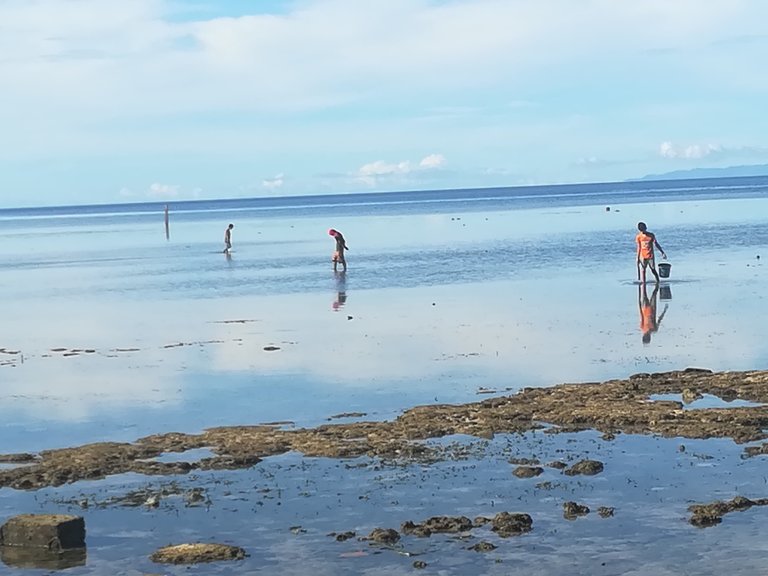 As you can see a lot of people were on the sea during low tide. Some were not eating here but just searching for seashells and any types of food that can be eaten. Although the main reason why a lot of people on the sea was sea urchins. They just brought rice food and the sea urchins will be the viand food. Viand means the pair of rice to make our eating delicious.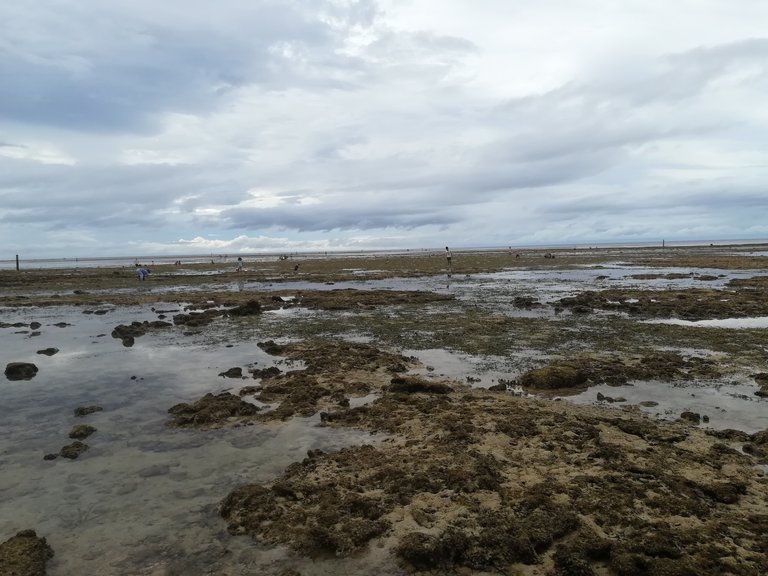 For those who were done eating. They would just roam in the sea to search for food to bring in their houses. Sometimes there will be fish if they'll just be lucky. But there's no assurance because of people coming in the sea. The population seems too much that every day random people will be in the sea to get food from it.
Just don't pick random things here if you're not aware of it. There are poisonous creatures in the sea. Including the sea urchin thorns, fish, stars, seashells and many more. Despite these creatures, you can be so sure of that you can make your stomach full. Not only that, we know the vitamins we can get by eating seafood.
Thank you for reading
images are mine
Huawei p8p8
d' dreamboy,
@mrnightmare89