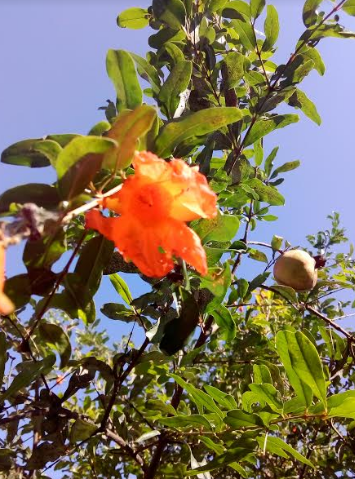 Pomegranate in flower


The immunological capacity in the human being is absolutely influenced by our thoughts, feelings and emotions, with a direct affectation with the ingestion of food and immunological phytoactivators.


The daily consumption of the pomegranate activates the immune function in the human being because it is an excellent antioxidant


As for our emotions and feelings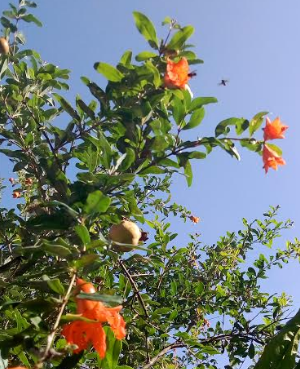 I share with you my thoughts on the subject of immunity in human beings. I begin my reflective prose by saying that there must be congruence between what we think and feel, between what we think and say, and between what we think and what we end up doing. That congruence is what will define our emotions and those emotions will activate the segregation, in a natural way, of neurotransmitters that activate, increase and enhance our immune capacity. I'm talking about dopamine, oxytocin, serotonin and endorphins. These neurotransmitters can be produced by us from our thoughts, our words and our actions.

As Master Gandhi said
"Happiness appears when what you think, what you say and what you do is in harmony"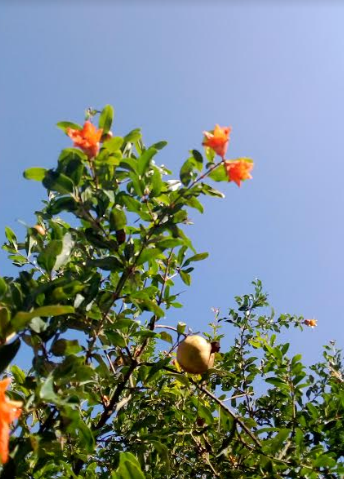 From our action we're going to raise our immunity by enhancing our ability to love. He who loves does not coerce or condition or create dependency. Another way to increase our immune function is with the energy of a hug. By giving and receiving a hug we increase our immune capacity. A Hug is Healing Energy. Smiling, laughing and laughing out loud is a great way to boost our immunity. By the way, i'll tell you that smiling for me is a very relaxing and special action. Because when I smile it's because a moment, an action becomes a memory and that memory evokes a feeling that makes it possible to say that the moment or action has been worth living.

Human Beings are Systemic

We can have an excellent intake, that is to say, an excellent diet; and if we do not accompany our diet with all that has been described above, we will not increase our immune capacity. It should be noted that our immune capacity has a lot to do with our vibrational level which is our vital energy.

Our thoughts, feelings and emotions will define our immune capacity

Excellent Immunological Phytoactivator
To conclude, I would like to comment that one of the ways to increase our immune capacity, through intake, is to drink water with lemon daily. It can be in hot water or in water at room temperature. I recommend taking it at tolerance of consumption. In my case, I take it in the morning, when I wake up, in hot water. During the day I drink water with lemon at room temperature. Lemon is one of the fruits with the highest potassium content and therefore alkalinizes the pH of our organism. In an organism with an alkaline pH there is no possibility for a microorganism to live. At alkaline pH most microorganisms cannot develop so there is no proliferation of any bacteria, virus or pathogen in our body.

When the pH in the body is alkaline, cancer cells don´t proliferate


I loved to share with you this topic that I am passionate about because I live it from my Being and Doing


Grateful for the miracle of life

Photographs of @marlenyaragua

Until a next post

Thank you for visiting my blog and leaving comments