Every storm has a passing...
And I truly hope that this will be it!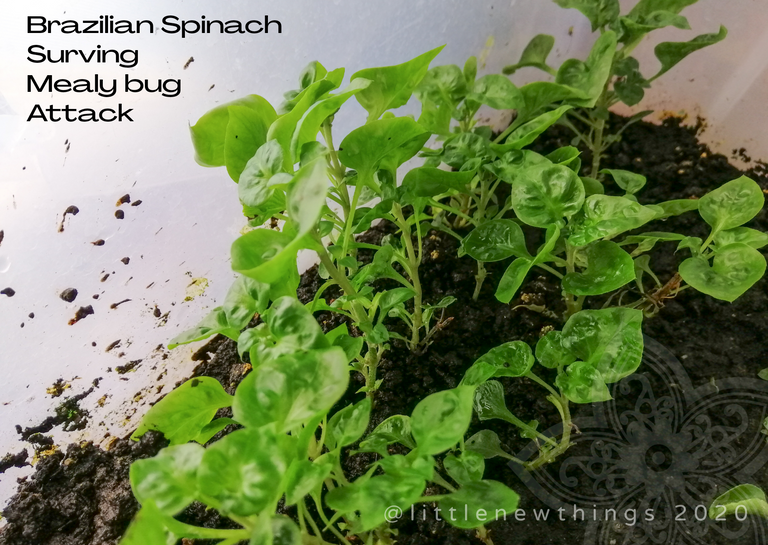 Finally after almost a month of LED far-Red light therapy for an average of 8 hours a day for the terrarium box that was almost destroyed by the mealy bugs, the Brazilian Spinach has finally shown signs of health and big leafing, which was never happening even before the mealy bugs attacking due to lack of sunlight.
Yes, I was very fortunate to receive a H.O.P.E box from @pwdfarmability during my dad's hospitalisation battling prostate cancer, and everything was fine as Dr. Billy and @sam.hsuu were guiding me to take care of it; until the mealy bugs came to attack
You can read my mealy bug woes from this link that I previously shared; and my mini terrarium using the same soil from the terrarium box before the attack using recycled containers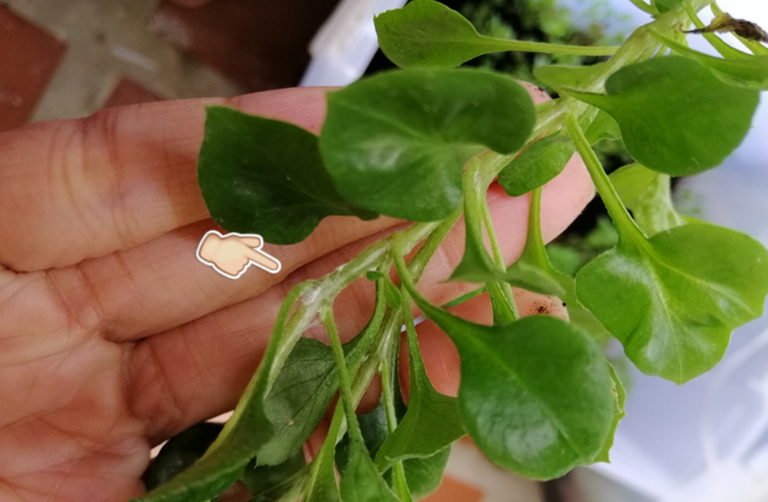 This was when the mealy bugs attacked, up to the point it almost destroyed the entire box.
During the period when I had to unearth almost every single stalk from the almost 50 plants destroyed in the box.
And this is 4 weeks later...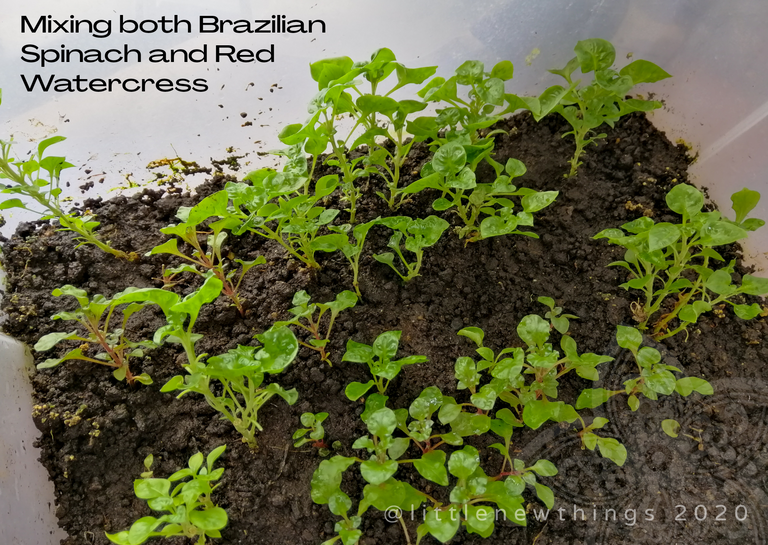 The healthy bunch of watercress vegetation were transferred over to the almost destroyed box in order to revive the ecosystem, with the LED light therapy, and I am really relieved to see that 90% of the terrarium ecosystem was restored without the drastic "hot water nuclear effect treatment" onto the soil.
Though there were still one or two plants were still invested, that was further away, I managed to quickly grab it out from infecting the rest.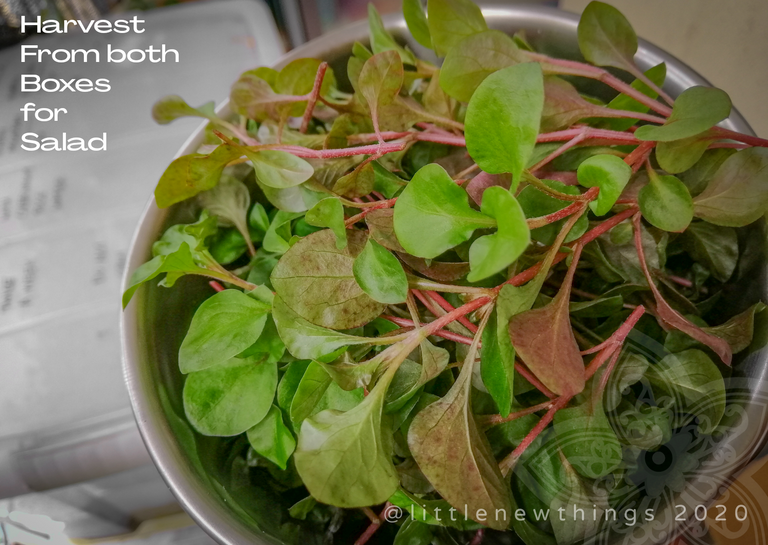 And finally receiving a nice harvest of fresh vegetables (and micro-greens) from the Terrarium habitat.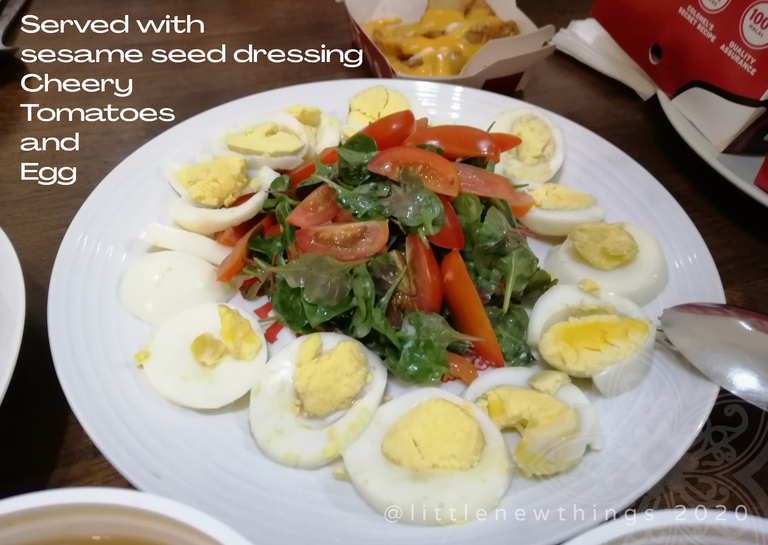 Just in time to cultivate a nice small salad for the family while we celebrated my parent's 50th wedding anniversary.
Fresh vegetables, straight from plantation to the table.
Truly in such a time like this when carbon footprint is rampant for urban city center, it is even more important to at least learn how to have a bit of edible greens for food sustainability and somewhat reduce the expenses of buying "dead for a few days corps" (vegetables) as Dr. Billy from @pwdfarmability likes to point out, while obtaining fresh nutrients straight from a "live plant".
Right now I am continuing to convert more recycle little bags just like the bubble wrap planting experiment for even more capsicum seedlings to bless the missionary couple who will first try out themselves to cultivate their own edible vegetation, and then teach the sea side fishermen aboriginals about recycling and farming.
This is probably one of the tiny things we can do for this planet that we are still living in.
Preserving self-interest by benefiting holistically.
Wouldn't you agree?
Until then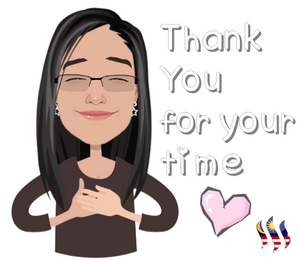 Time sure flies! I am "3 years old" now! haha