This is my first time growing sweet potatoes in a plastic bottle and raising them directly into the fruit. I divided the sweet potato into two and soaked it in a bottle of water. The good thing about this is that, I still help the nature by recycling plastic bottles.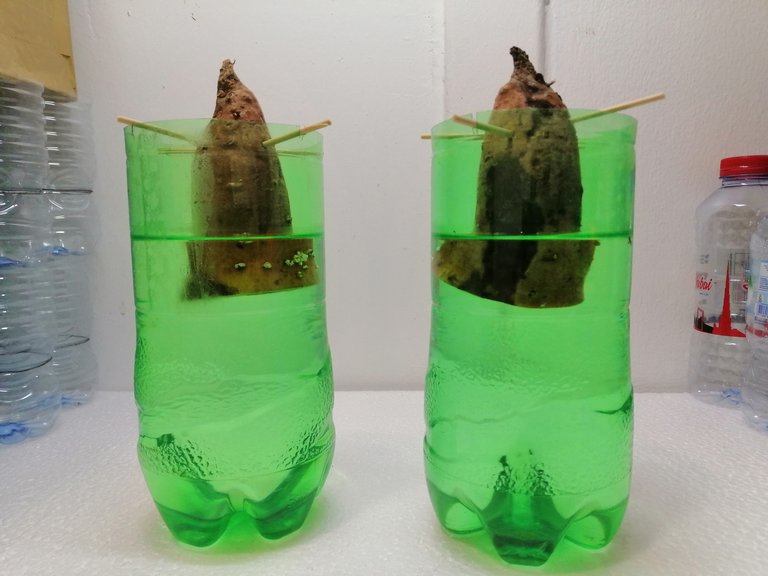 I should have done it a long time ago but it did not cross my mind because of the other crops I have. Now I am determined to grow and enlarge it and move some of its branches to another plastic bottle to multiply.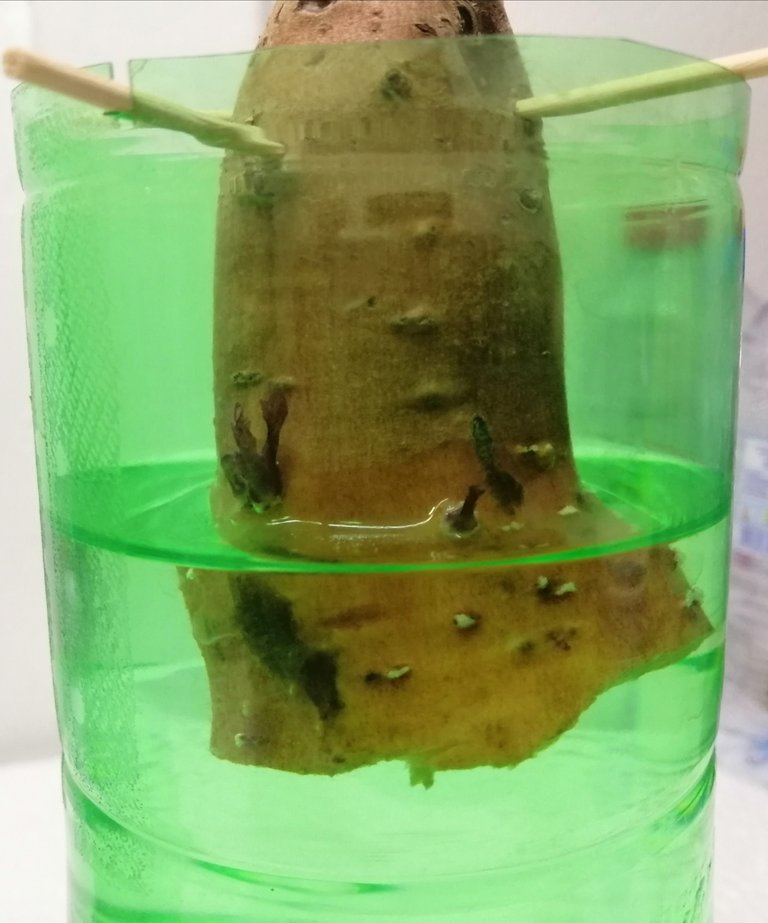 Five days later, he has a twig and I will just wait for it to grow before I cut or remove it from his body. Then, I will transfer him to another bag or plastic bottle. I was excited about the outcome even though I knew it would take quite a while.
My next plan is to grow Tomato and grow it upside down in the hanging bottle. I will start in September so that the weather will not be too hot.

ADVERTISEMENT:
Come and join me here in Coin Farm! A legit trusted and passive income! It was the same as
Prospector.io
of EOS! You can compare to the strategy of HIVE and STEEMIT or other cryptos social media also the Cointiply. Observe for yourself...
Coin Farm

Cointiply


---

Supporting People Who Help
Make The World A Better Place
---