I'm continuing my easy to cook recipe series with two dishes, both vegan and very easy to do all year round. Two simple dishes that you can have using just a few ingredients and no cooking skills required.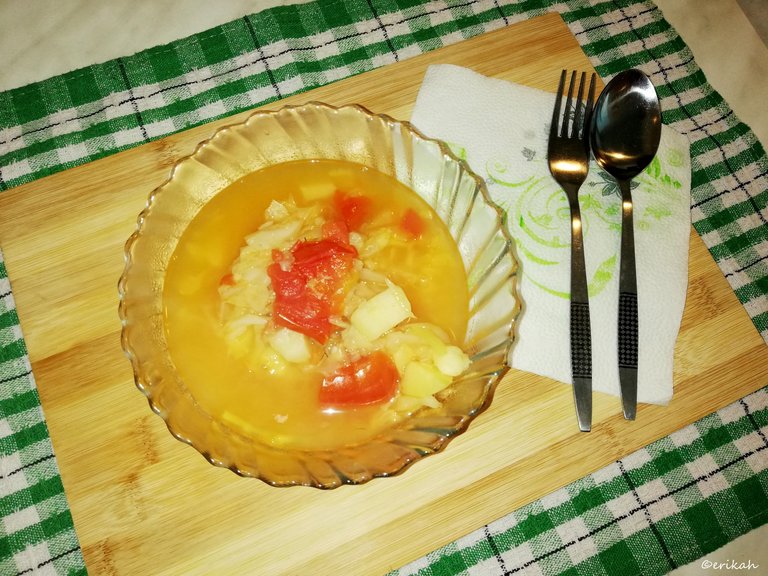 Simple Vegetable Soup
Vegetable soups can be of 1000 type as the variety of veggies you can use is endless. My usual vegetable soup recipe is different from this but it's good to try out new variations, so here it is, a totally new one from me.
Ingredients
1 medium size cabbage, or half of a big one,
4 - 5 medium size potato,
1 medium size onion,
2 medium size pepper,
3 medium size tomato,
1 teaspoon grounded paprika,
1 teaspoon salt,
1 garlic clove,
1 tbsp olive oil,
summer savory
dill.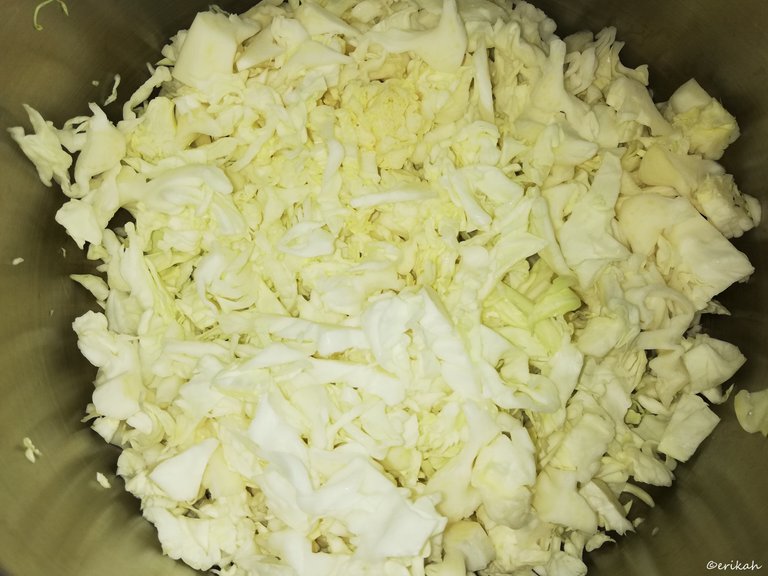 I chopped the cabbage and had to realize it was too big for the soup, so I put half aside for another dish.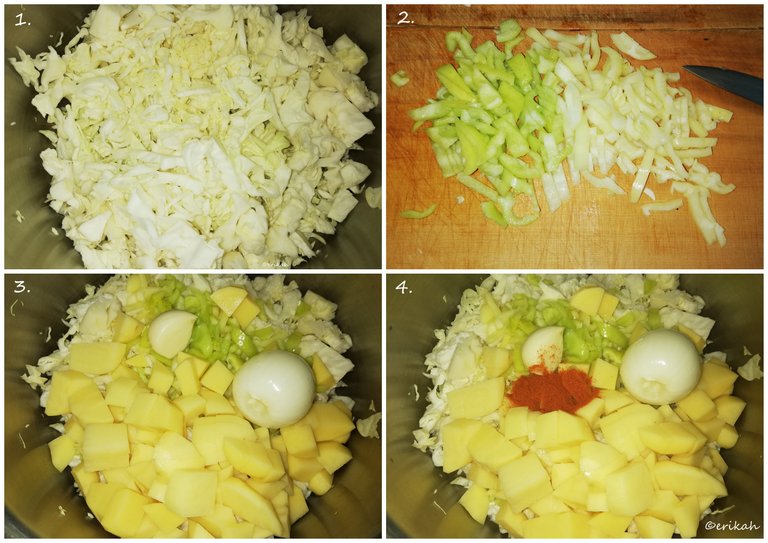 Method
Place the chopped cabbage in a soup pot, add 1 tbsp olive oil.
Chop and add the pepper.
Add the onion, garlic and chopped potatoes.
Finally the grounded paprika and salt.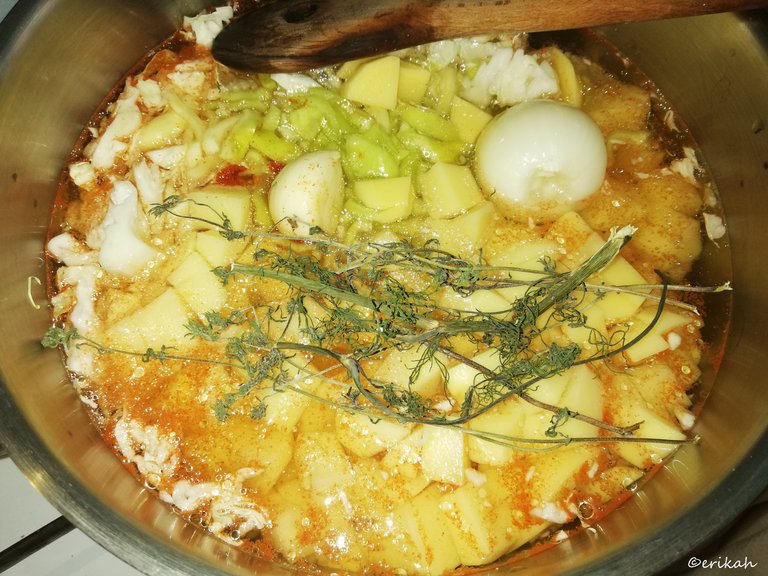 Add water to cover, summer savory and dill. Cover with a lid and cook till the cabbage and the potato is tender.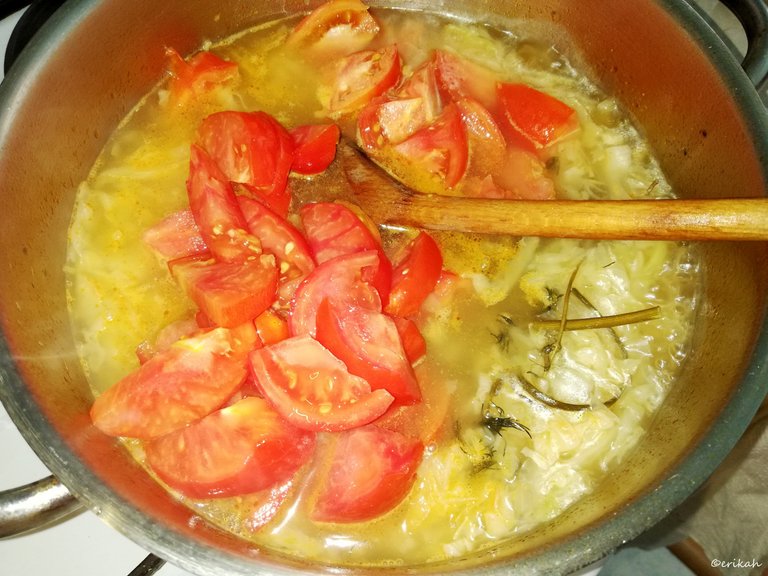 Finally add the chopped tomatoes and cook for another 10 minutes. You can add vinegar at the end if you like it more sour but I believe the tomato is sour enough.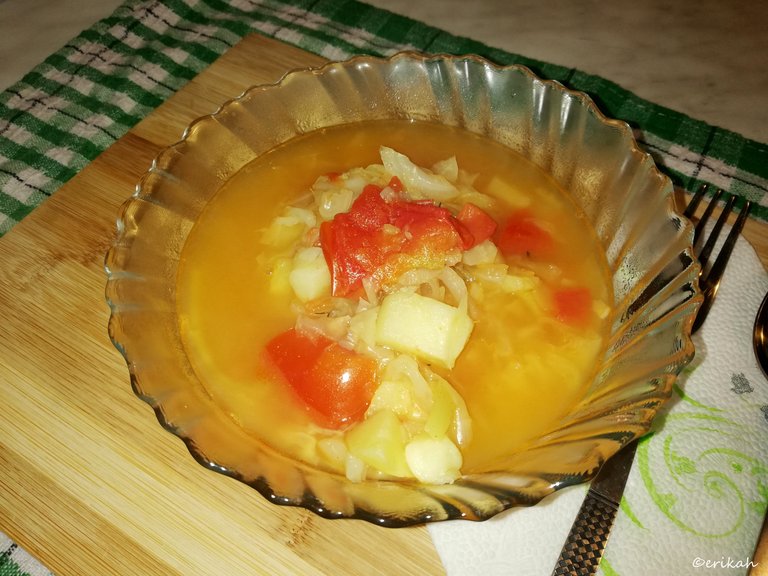 In 30 minutes you can have a light, healthy and delicious soup.
---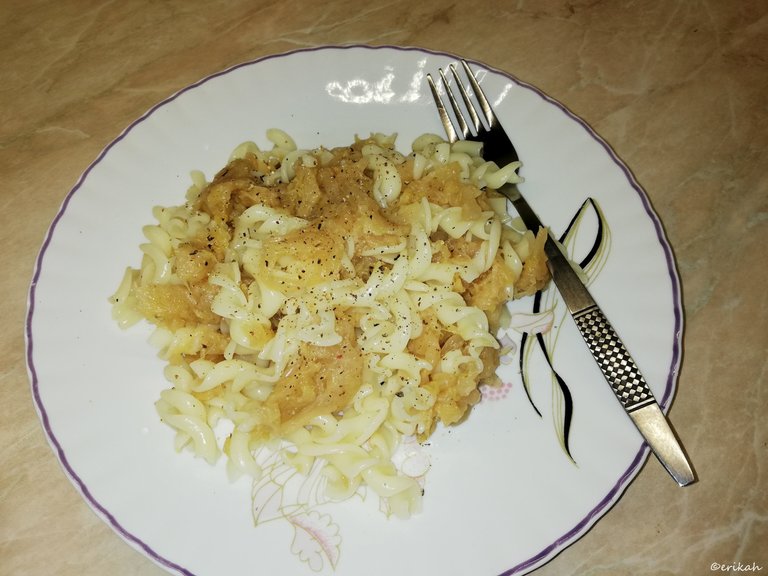 Cabbage Noodles
This may look strange as it's not a well known dish, or at least not to my knowledge. I have learned this recipe from my mother and grandmother. It's a poor man's food, back in the day when my grandmother grew up, life was very different and a lot of recipes she thought me are considered the poor man's food.
All you need for this recipe is:
half a cabbage, or a smaller one, chopped,
1 tbsp olive oil,
salt,
pepper,
vinegar,
noodles.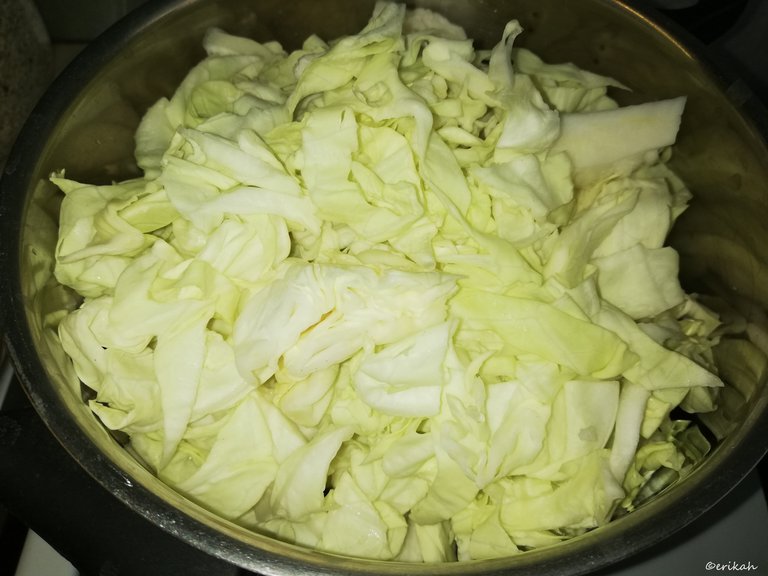 Add the chopped cabbage to a pot, add water to cover, salt and cook till the water evaporates.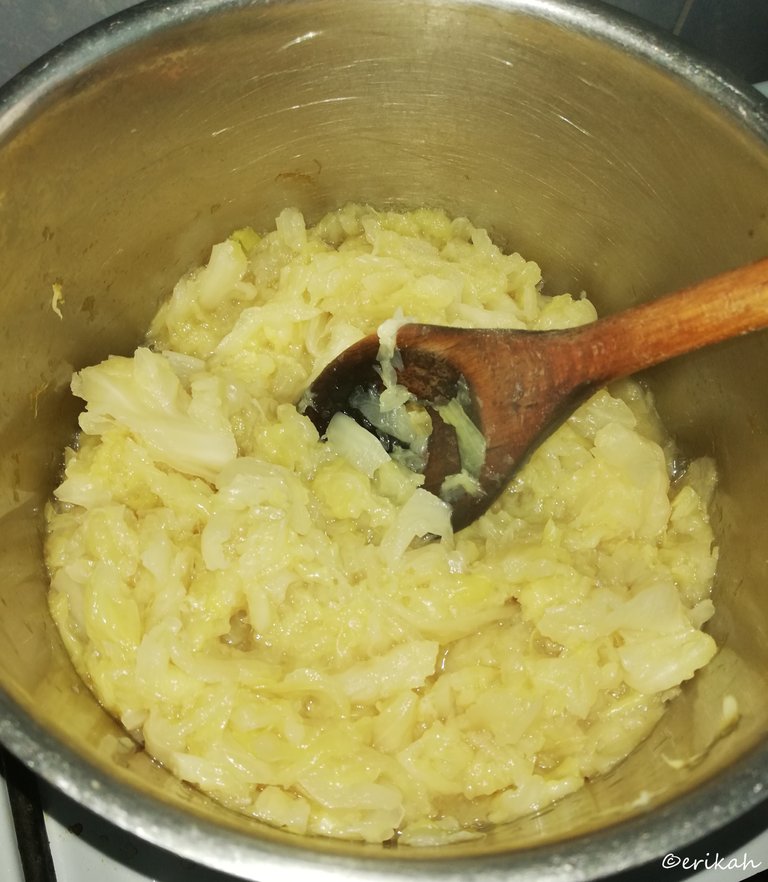 This is where it gets interesting. Once the water has evaporated, stir constantly till it becomes brownish.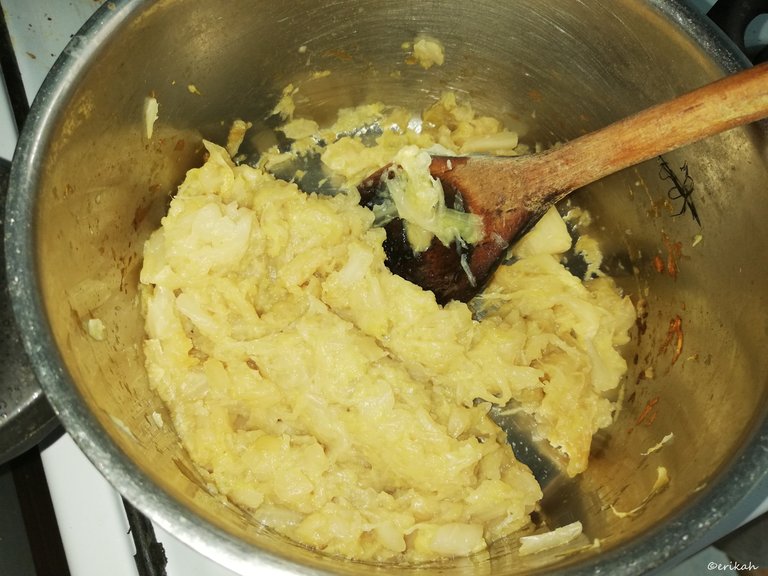 It will shrink but don't worry, that's what it should happen. At that point add a little vinegar, salt if it's needed, the previously cooked noodles.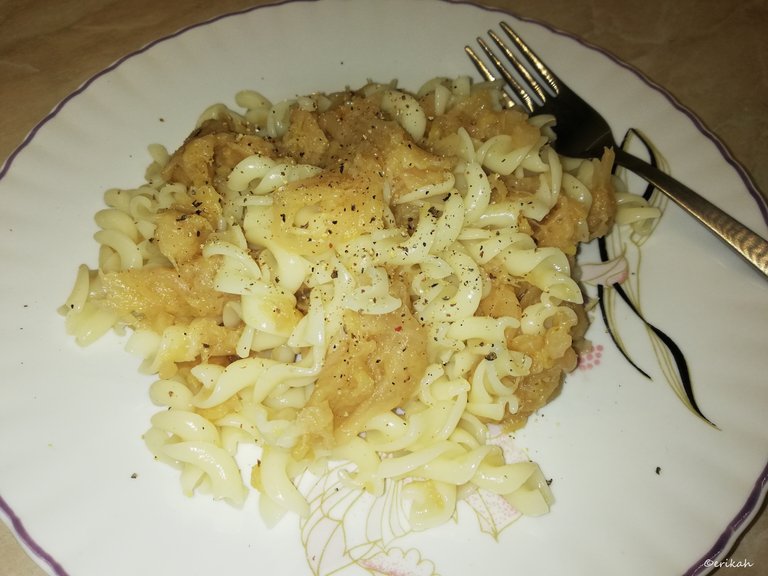 This is my offer today, I hope you will try one if not both one day :)

Check out my latest recipes: