Over the two and a half years since I'm on this blockchain I've done a lot of gardening reports. This year however is different, I only had a few and the season is almost over.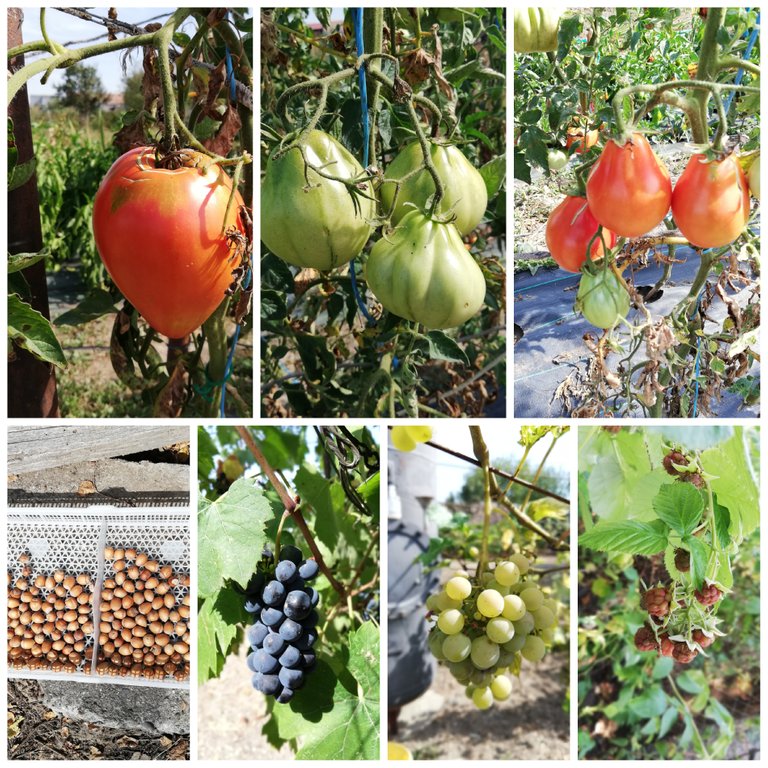 Event though it's been a difficult year as far as gardening is concerned, I really can't complain. We've got what we could with the help of the neighbors and we're happy with what we've got. Bear with me to show you the garden.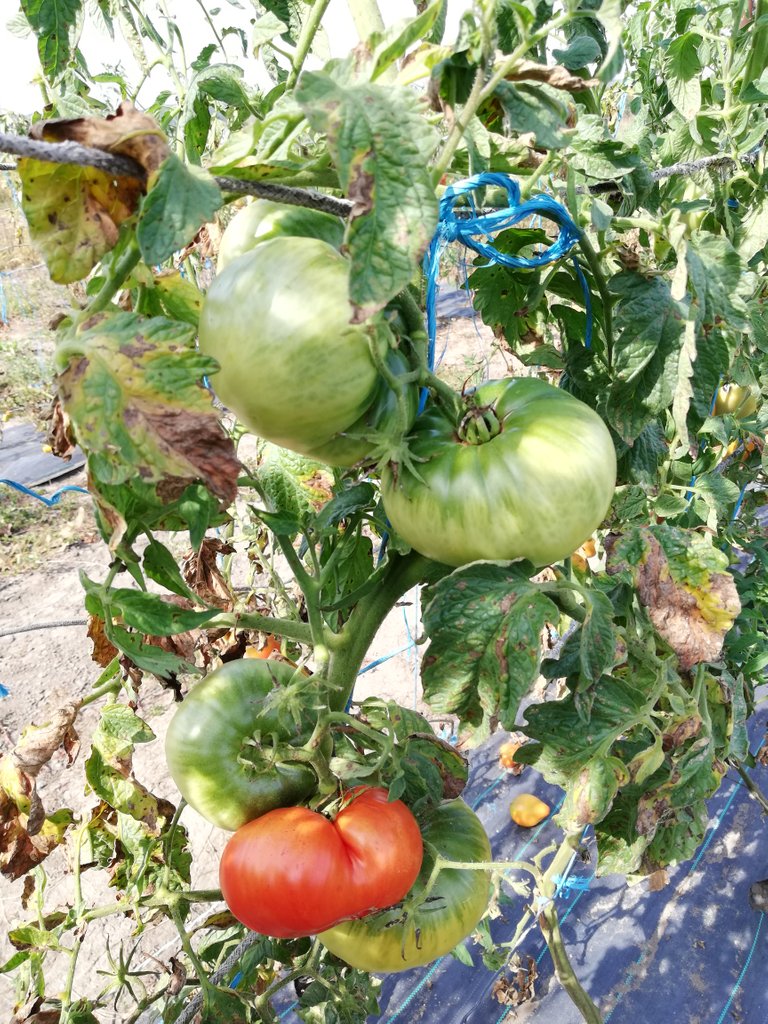 Tomatoes 🍅
Tomatoes are the most important for us each year. You can buy everything at the farmers market and most of the vegetables are of decent quality but tomatoes are something you'd better grow yourself, if you want the best.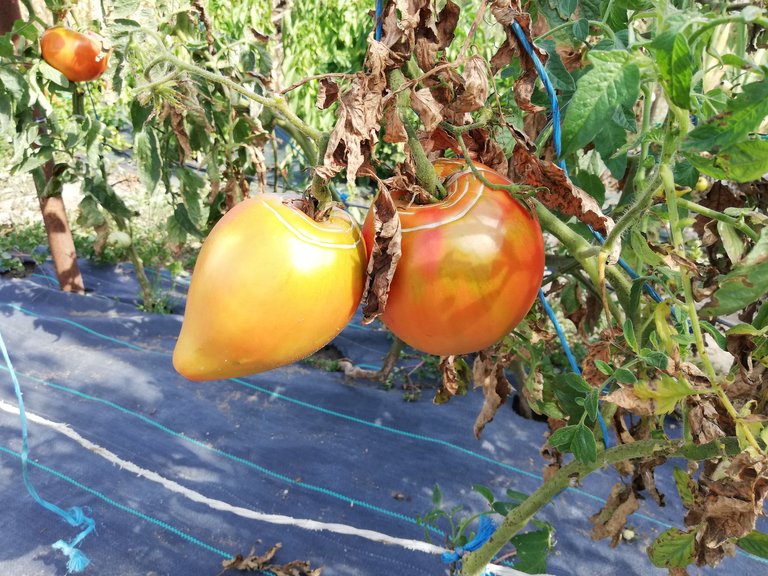 This year we worked with Bulgarian seeds we ordered online. We knew the type we wanted and were lucky to get those in February.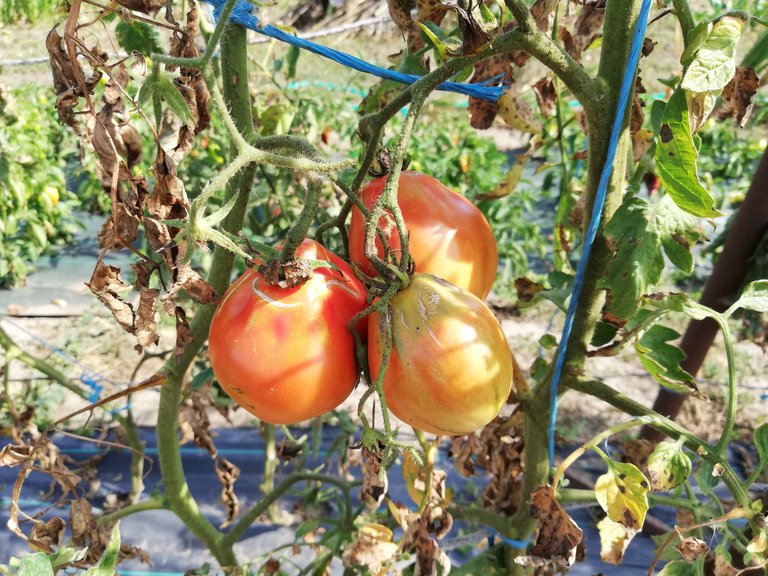 We usually make a great variety of tomato sauces and juices each year.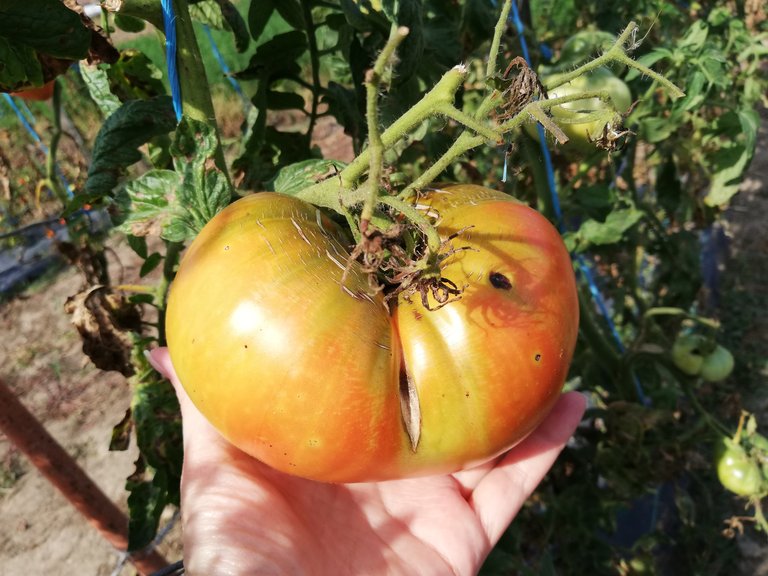 Each type is good for a certain type of sauce or juice. This one is a big one as you can see, I didn't weighted it but must be around 0.6kg or even more.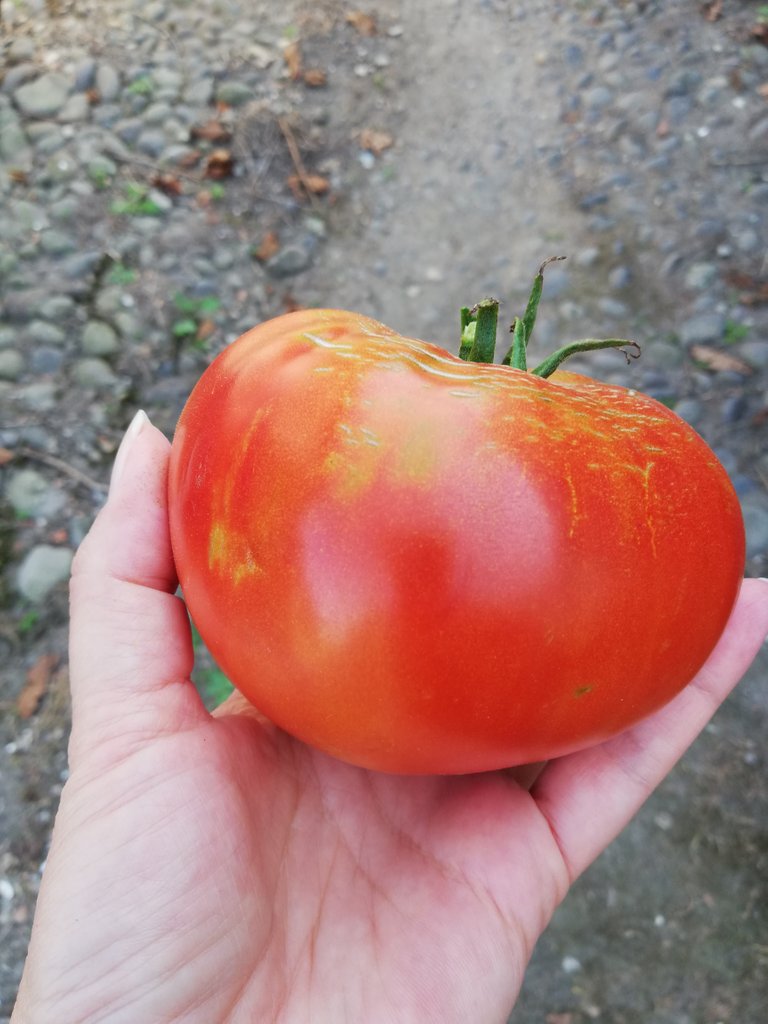 This one will be my dinner.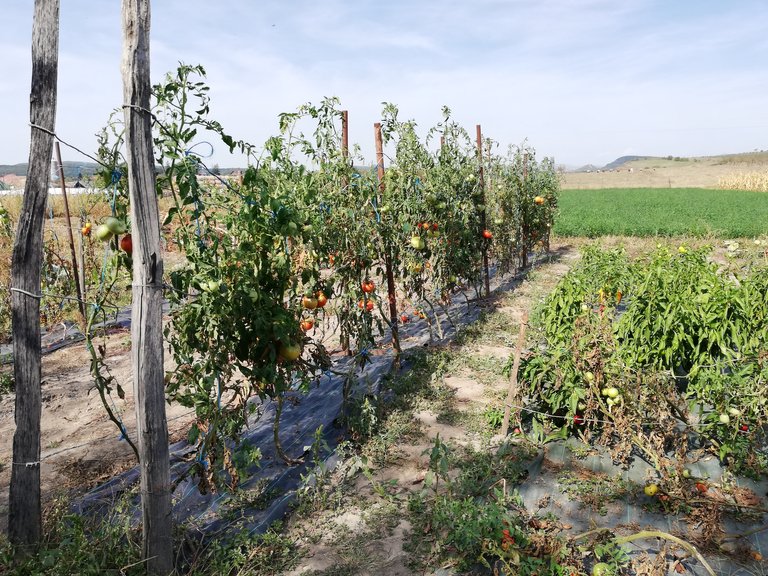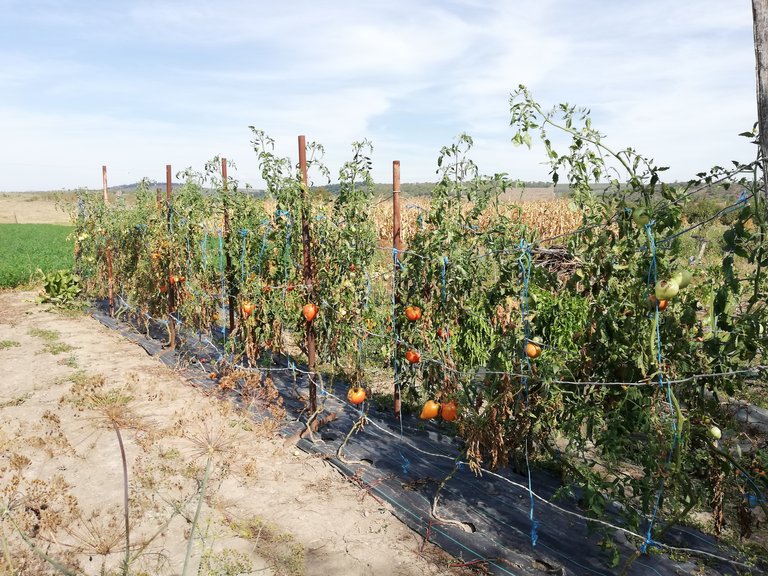 This roew is 10m long and we usually have 4 or 5 rows each year. This year we had two plus one that doesn't need to be tied up.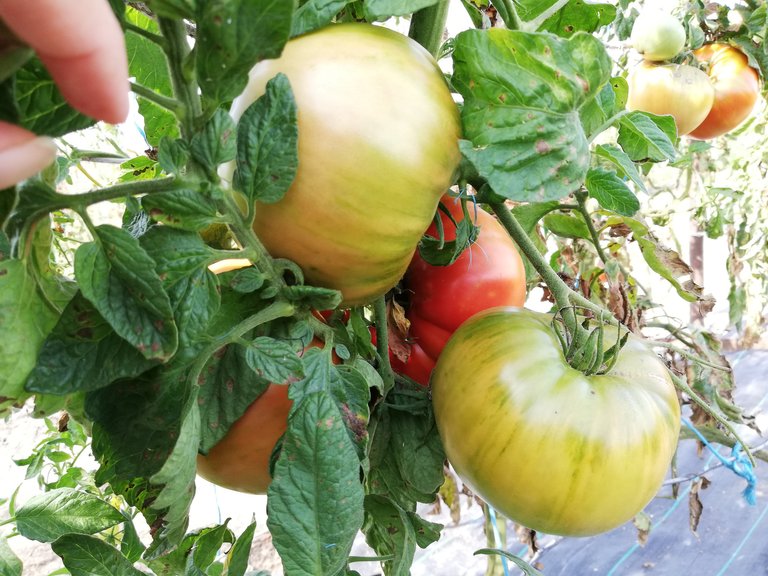 By this time of the year the tomato season is over yet we still have plenty as due to covid19 lockdown everything started late. The weather is still good, we're enjoying the Indian summer right now which is perfect for tomatoes and not only.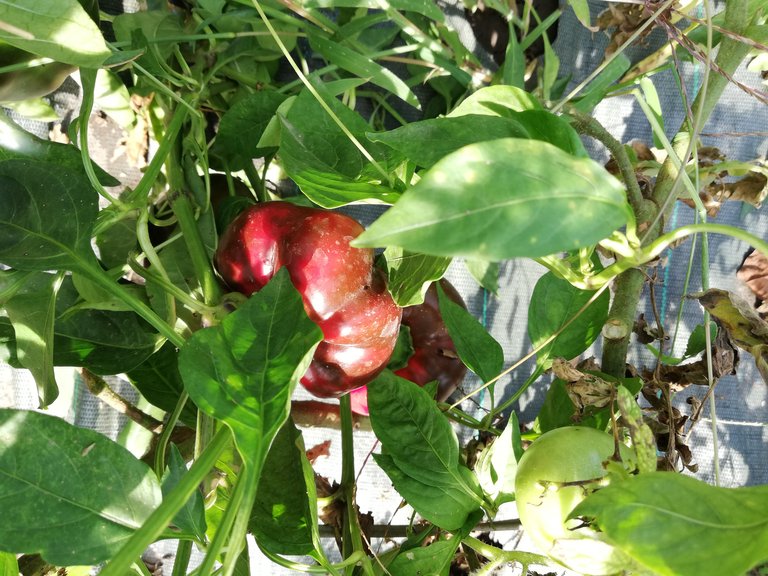 Pepper 🌶️
Peppers unfortunately are less and not exactly the quality we wanted but still I'm not complaining as we got healthy ones to eat and to make some ketchup.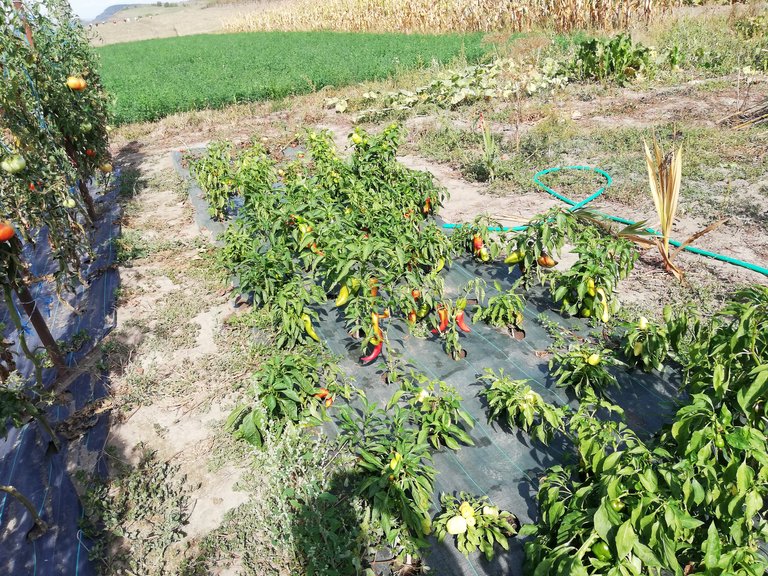 The problem is tomatoes ripe early while peppers later and we often have to buy some peppers to have for sauces and zacusca, which is a traditional vegetable cream in Romania.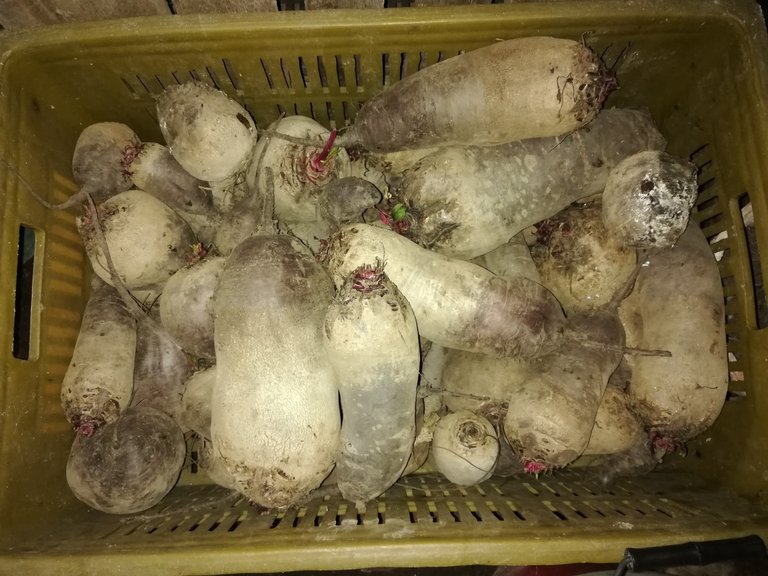 Beetroots
Beetroots are also regular in the garden, we always have some but this year is special as we got so many like never before. This is just a part as some are already in jars as pickles and my dad gave some to his friend the other day. So we're going to have plenty for winter.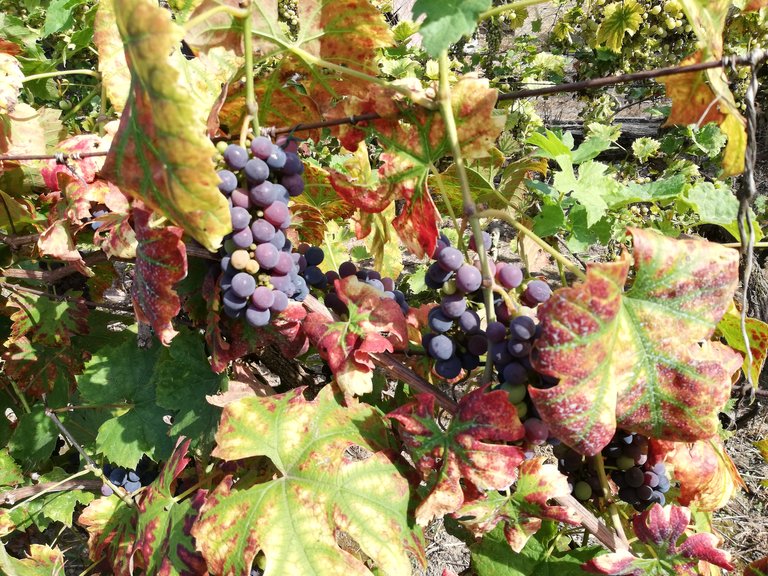 Grapes 🍇
We have at least three or four types, white and blue as well and each type ripen at a different period of time year. The white one should be ready by now, the rest almost, but none of them is ripe yet and there's a chance they won't be.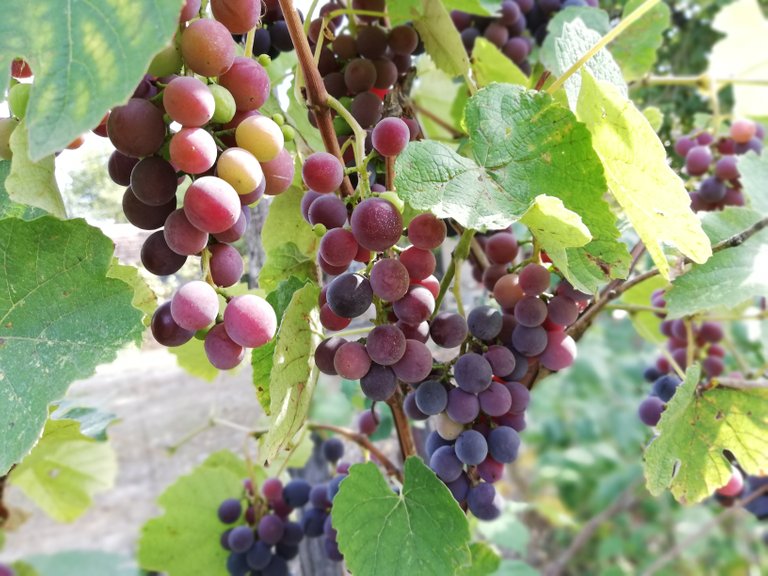 It was very cold this spring and all the grapes are late this year.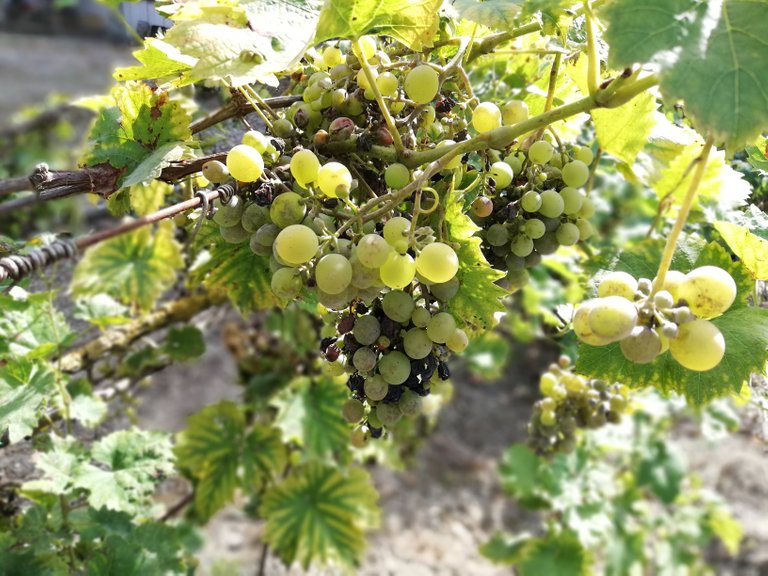 There's always the possibility of adding more sugar but it's also the less desired one as that would be poison. Natural ripening would be preferable. We're not decided what is going to happen with the grapes, I guess we'll wait and see.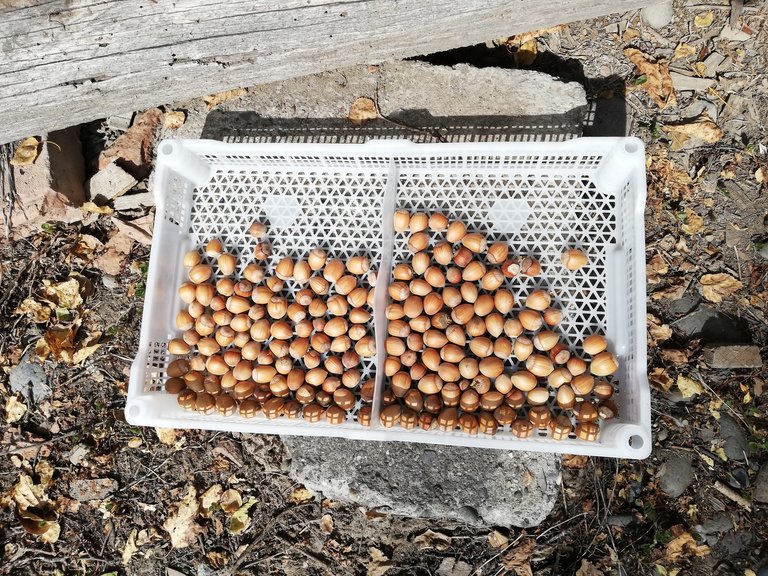 Hazelnut 🌰
My dad planted a hazelnut tree six or seven years ago and this is the first year in which we get some fruits. They say six years is needed. The truth is it's not much, could have been more but it should have been trimmed this spring, which did not happen due to lockdown. Let us hope next year will be better.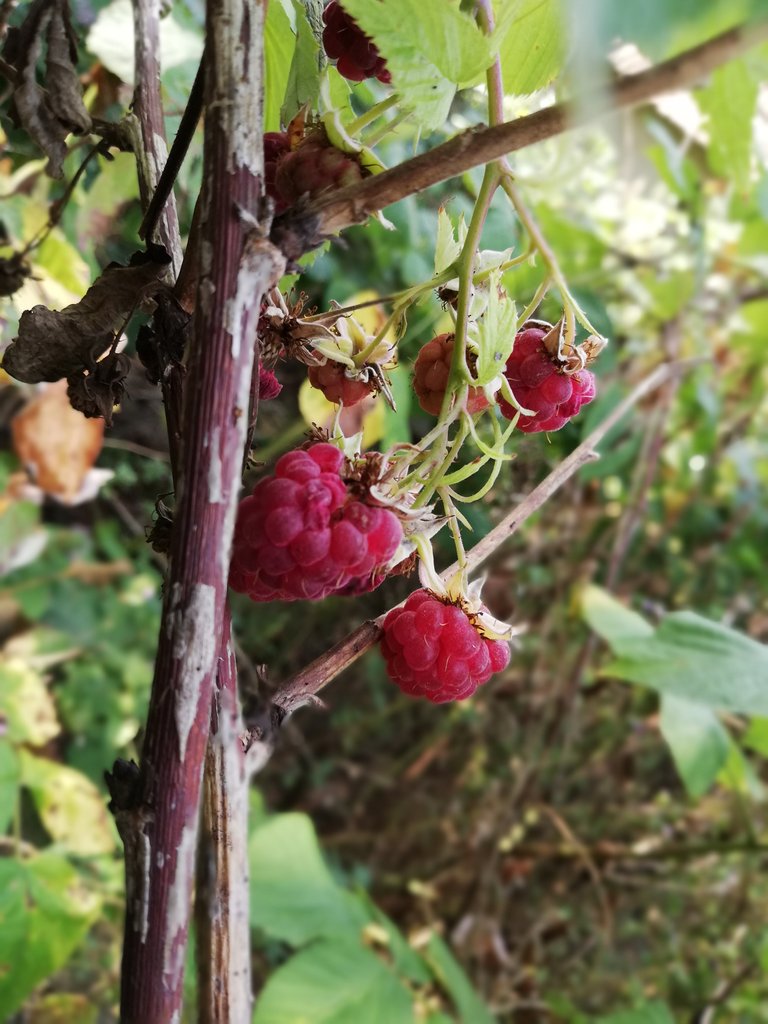 Raspberries
The best thing about them is that they ripe twice a year, mid summer and autumn. This is already the second one. We're harvesting everything, put it in the freezer and then I'm going to make some jam.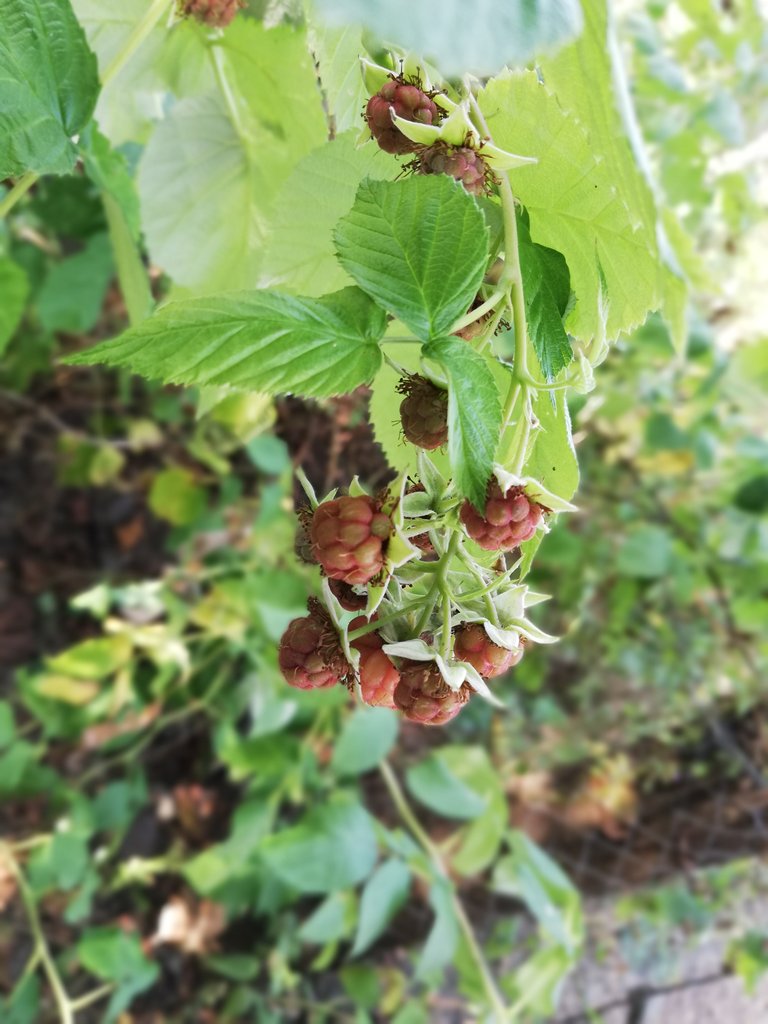 This is what we have in the garden at this time of the year.