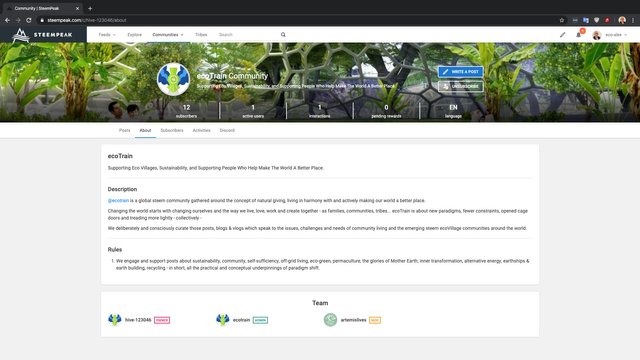 It's finally here.., COMMUNITIES!!! This must be one of the longest things I have waited for! I can remember back in 2017 hoping for some of the functionality that we now have today! If you don't know what communities features are yet, or how they work then its time to get started as I think this is going to be a fantastic new aspect to your Steemiverse.
The best way for you to understand what communities really are will be to just start using them! You can Subscribe to any communities that you like by viewing them all on Steempeak https://steempeak.com/communities

Once you subscribe you can easily see and check out your own communities at the top of the page. If you go into a community you can then view all the posts that have used that communities tag, which can be really nice to see all their content in one place. You can also view all the members in each community, which is a great way to get to know new people and make more connections with like minded people. There is a nice new feature which is the integration of the discord groups within the community page, you can see there is a tab called discord. This is an easy way to find, engage, and keep an eye on the discord groups for each community.
Some Important Points About Communities
One interesting thing to note is that when you post to a community your post does not automatically show up on your own blog, but it does show up on the Steemit/Steempeak category feeds that you tag! This means that you can have a certain element of privacy if you like when you do post to a community. If you want your post to feature on your own blog feed then you can simply re-steem your own post from the community page.
There are two ways to have your post show up on a communities page. You can just use the tag ' hive-123046 ' along with any other tags to post to the ecoTrain community. Alternatively, you can visit the community page and click on the WRITE A POST button. Over time we may phase out or stop using the #ecoTrain tag as I hope this community will replace it! For now you can use both tags hive-123046 and ecotrain.
You Can Visit Our Community Page here:
https://steempeak.com/c/hive-123046/about
---
Up-voting / Curation Changes
If you are posting to the ecoTrain community, especially things like the Question Of The Week, then you will need to use the hive-123046 tag, or the community page to post from. You can also post any of your normal ecoTrain tagged posts to the community. Just make sure to use the hive-123046 tag first or it won't work! We will be giving curating priority those of you who use the new hive tag and those of you who post on our community page. Finally we can all see who each other are and make some new connections!
We support a wide range of topics, including
sustainability, ecoVillages, community, self-sufficiency, off-grid living, eco-green, permaculture, inner transformation, alternative energy, alternative lifestyle, eco building (esp. earthships), recycling, esoteric, spiritual, nature - in short, all the practical and conceptual underpinnings of the eco paradigm shift.
If you write or post on any of these topics, or similar please do join us, subscribe to our community and lets reach out and expand the ecoTrain motto "Together we are helping make this world a better place"
The new QOTW is coming up tomorrow, so if you haven't yet used communities tomorrow will be your first chance! Any questions please do ask in the comments below.
See you in the hive!
<3



The 8 Pillars of @TribeSteemUp

Supporting People Who Help
Make The World A Better Place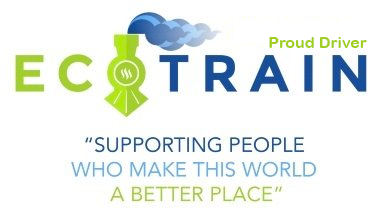 Discover previous ecoTrain magazines at @ecoTrain