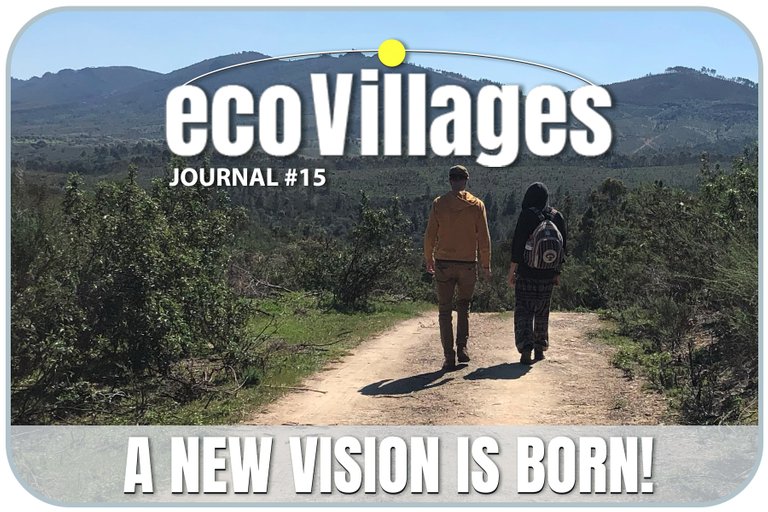 What can we do to make it as easy as possible to self build an eco home, at ultra low cost, and become self sufficient for all our survival and comfort needs? I believe I have at last discovered the way forward. I see with clear vision how to make it not only possible, but very easy, to build a small ecoVillage community with mostly volunteers, donations, and minimal expense. Until now this ecoVillages project has focused on one plot of land, in theory to house many families and people as possible. Now I realise there is a much easier way, and an approach that is truly decentralised, overcomes the many issues relating to community, and provides true security and ownership for all involved.
During my recent trip to Portugal it became apparent that there were hundreds of plots of land for sale. Most if not all of them were too small to be able to build around 50 homes on them, and the cost to even buy that much land would be very high. What I realised very quickly was that there was another way, and it was so obvious and just made so much sense. Rather than try to make an ecoVillage, with all the many facets that a village needs, such as medical, education, shops and infrastructure etc, why not just repopulate an existing village that has more or less been abandoned? There are many villages around the world that are desperate for a new lease of life, and Penamacor is one such village, and it is a beautiful village!
I have been feeling into this, and talking with a few people including @orlev. Now after digesting everything I would like to present my new vision for ecoVillages! We have at this time secured our first plot of around 3.6 hectares (around 8 acres), which has space for a few homes, and many other very cheap plots for sale within just a few minutes drive. We have connections now that can help us find you a plot in the area for as cheap as Euros 3,000!
Phase 1: Proof Of Concept
Most of the common questions people ask who are interested to join ecoVillages in Penamacor can be answered once we have built our first small eco-home on our land. We will go through the process of a small build, using mostly volunteers and workshops, and building on as low a budget as possible. We will teach anyone interested as we build, so that future builds can happen more quickly in the local area. Workshop priority will be given to those with a desire to move to the area and join our ecoVillages project. Once we have finished building our first eco-home we will then know the costs and best approach to building further homes. We will also get our first building through domestic building regulations so that future builds can proceed without the added challenge of meeting codes without precedence.
Instead of trying to make an entire eco-village on one piece of land, we are repopulating an existing village that is ready and waiting for people to come and bring new life to its aging community. Once we have gotten our first home through the hoops, and forged positive and symbiotic relationships with the local people and authorities, we can then make it thrice as easy and quick for the people that follow us. We will have all the connections you need to acquire land and build at very minimal cost, and with true self sufficiency in mind. We will organise volunteers and workshops to get the job done with you, with minimal fuss, confusion and expense!
Phase 2: Replicable model for newcomers
People can buy land in small groups for 1-5 homes for each group. Each plot would be a micro ecoVillage, and all would together become ecoVillages. This would solve most of the very many complex issues around community living and governance. Each plot or micro-village would be responsible for their own affairs, and they may each choose the degree in with they are involved in the community activities. Those people who wish to grow food may do so, and many collaborations and trades can and will happen quite naturally.
By having our micro ecoVillages spaced out over several Kilometers we will have room to breath and live our own lives. Things will work just how a normal village might, with some people being more social, and others enjoying their own personal space.
I know that when we all help each other to build, that we will forge many strong and long lasting relationships... particularly if we are all neighbours after we have finished building.
Let's Talk About Money Money
I want to remove the need to use money wherever possible, especially for things like food and utilities. By each person doing what they wish to do, we can establish a natural community, each with their own things to exchange such as food or other products. I fully intend to have our own Currency working, possibly even ecoVillage coin itself as our means of currency trade. Portugal have made all products, services, and wages, not only VAT free but also Tax free! So if we pay each other in our own ecoVillage coin we can totally avoid paying any tax, even on our incomes!
Phase 3: Going Global
The final step for ecoVillages is for this whole concept to replicate itself in other locations around the world. We have chosen Portugal to begin this great adventure of self sufficiency, and hope to launch our first workshop this year, we hope by September 2020.
What Does This Mean For @orlev and ecoVillages?
As some of you may know, @orlev already has a small plot of land just 15 minutes drive from our plot. Using the new ecoVillages model, it is now so easy for us to each proceed with our own plans and vision for our respective plots. @orlev doesn't yet have building permission, and so he will be focussing on temporary housing as well as a lot of work on the land in preparation for food production. We are now good friends, and I'm sure we will collaborate in so many ways in the future.
What does this mean for ecoVillage coin?
Things will proceed as I have explained so far. When we start building we will collect donations from our workshops, and will use some of that money to buy back your ecoVillage coins at a higher market price. Many of you have bought ecoVillage coin, and I thank you all for your support. We have already come so far in just a short amount of time, and i hope you can now see what incredible potential this project has both for the local area of Portugal and far beyond.
The next steps will be organising our first build and workshop! Watch this space for more updates on that! I'm sure there will be a post or two about the design that we will choose to start with. This will be something very simple, but very functional. I hope that we can have an almost finished home in around 6 weeks of build time, I'm quite confidant we can achieve that since i have already built a few times with the roof on in just 2 weeks, in far more difficult circumstances. I'm sure @nature-jon and I will have a chat or two also about it.. so there will be lots more exciting posts to come soon, I can't tell you how happy I am to FINALLY get this show on the road!




HOW TO SUPPORT THE ECO VILLAGE PROJECT

Disrupting the "Cost of Living" Industry


RE-STEEM THIS POST
https://peakd.com/ecotrain/@eco-alex/steem-ecovillage-update-land-aquired-in-portugal-website-launch-ecovillage-token-is-live

SHARE ON SOCIAL MEDIA
https://peakd.com/ecotrain/@eco-alex/steem-ecovillage-update-land-aquired-in-portugal-website-launch-ecovillage-token-is-live

JOIN US AT THE COMMUNITY NETWORK WEBSITE
https://www.ecovillages.io/communitynetwork/

BUY ECOVILLAGE COIN
https://steem-engine.com/?p=market&t=ECO



DELEGATE TO ECOTRAIN


DISCOVER AND & ADD YOUR COMMUNITIES ON HIVE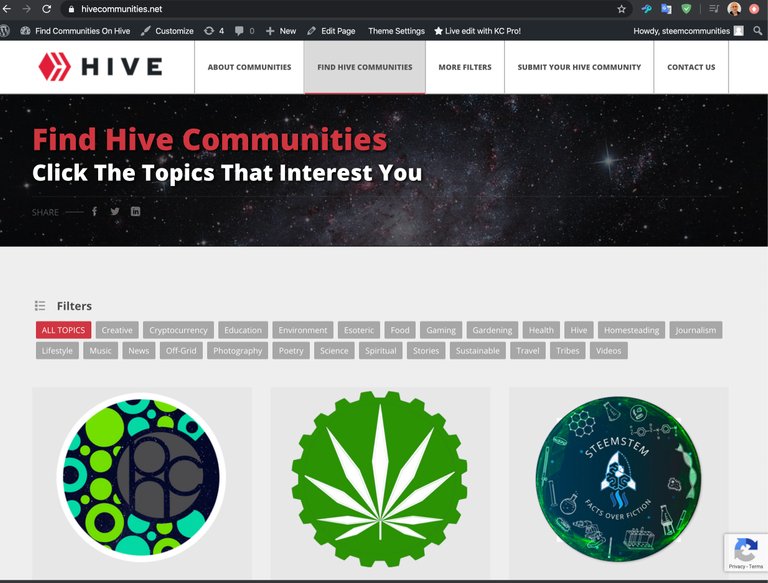 If you are looking to find new and active communities on Hive, or if you would like to whitelist your own community and have it added to the database then please visit and check it out. There are many features, and it is extremely simple and quick to use. Just click on the topics that interest you and the relevant communities will flash up before your eyes with some simple descriptions and a link to further info. When you find a community you like just follow the link to www.peakd.com and Subscribe!



The 8 Pillars of Abundance Tribe

Supporting People Who Help
Make The World A Better Place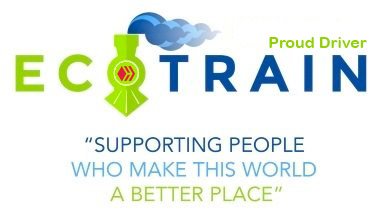 CLICK HERE TO SUBSCRIBE TO THE ECOTRAIN COMMUNITY