I'm a newbie and my first time posting in this community. I choose this since my story always refers to the life of the mountain during working days. When I'm home, I'm always looking forward to nature. My home is located in the city but it's away from the proper and crowded place.
The covid19 made us staying at home. Our community was totally lockdown. Only one person could go outside with a permit paper from the community.
We love staying at home with my family but it's too boring without doing anything. I was outdoor most of the time, planting and making landscaped.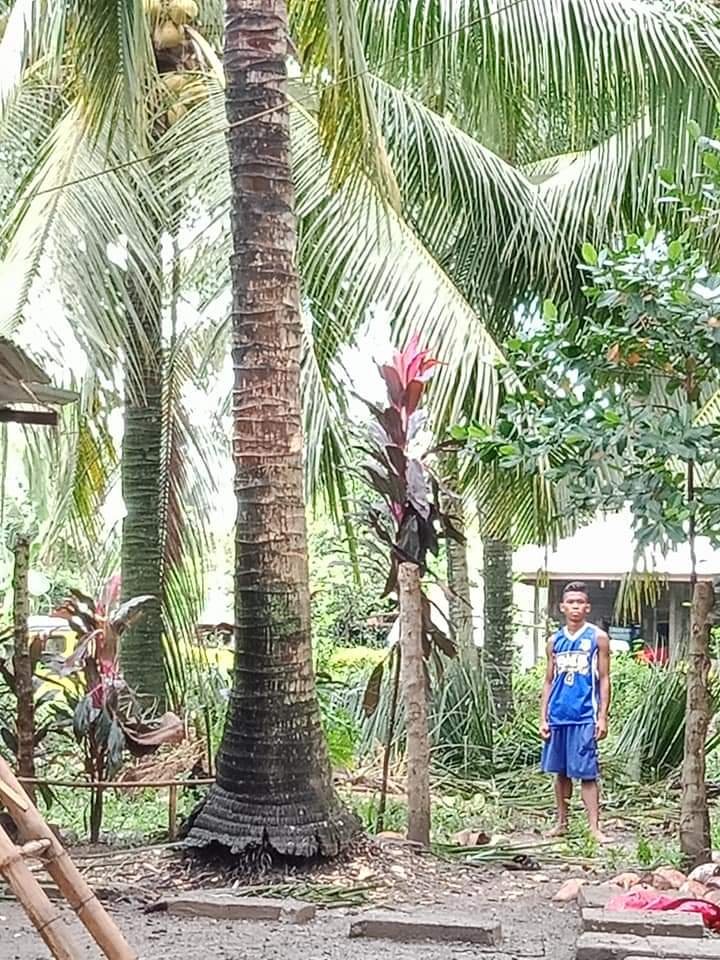 One day I noticed the coconut tree bears fruit abundantly. It was so near to our dirty kitchen. Of course, it gave shades and made the place cool and cover us from direct sunlight. What fears aroused in my mind about the falling dried fruits of coconut. It was too risky for all of us.
What I did?
I decided to cut it and utilized all parts of the tree.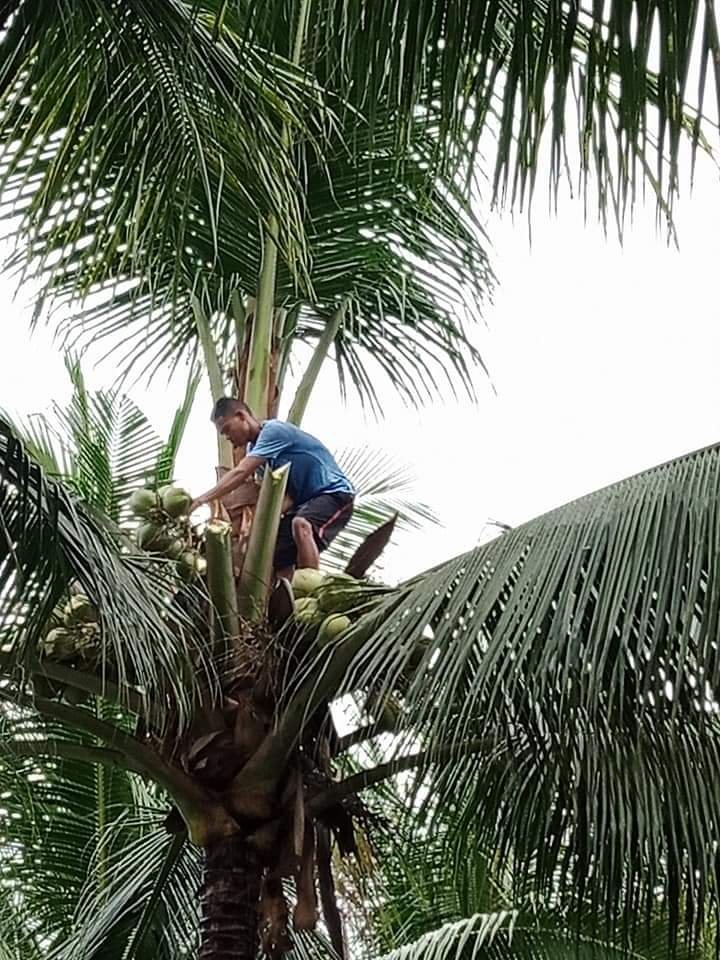 My working students removed first the fruits and the leaves.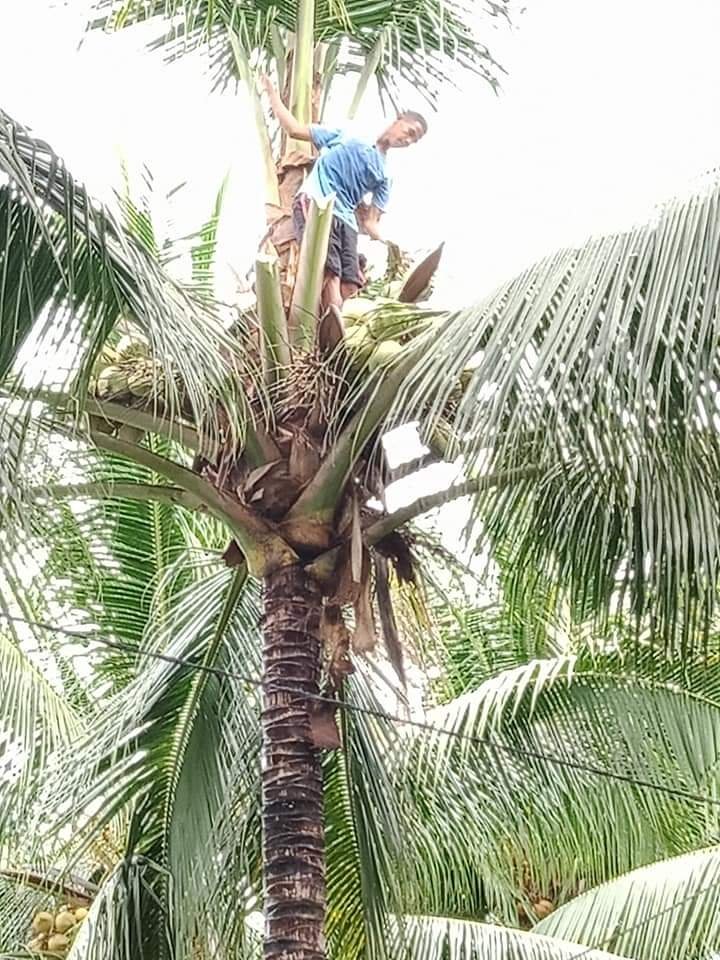 The leaves must be removed first to avoid damage to whatever plants under it.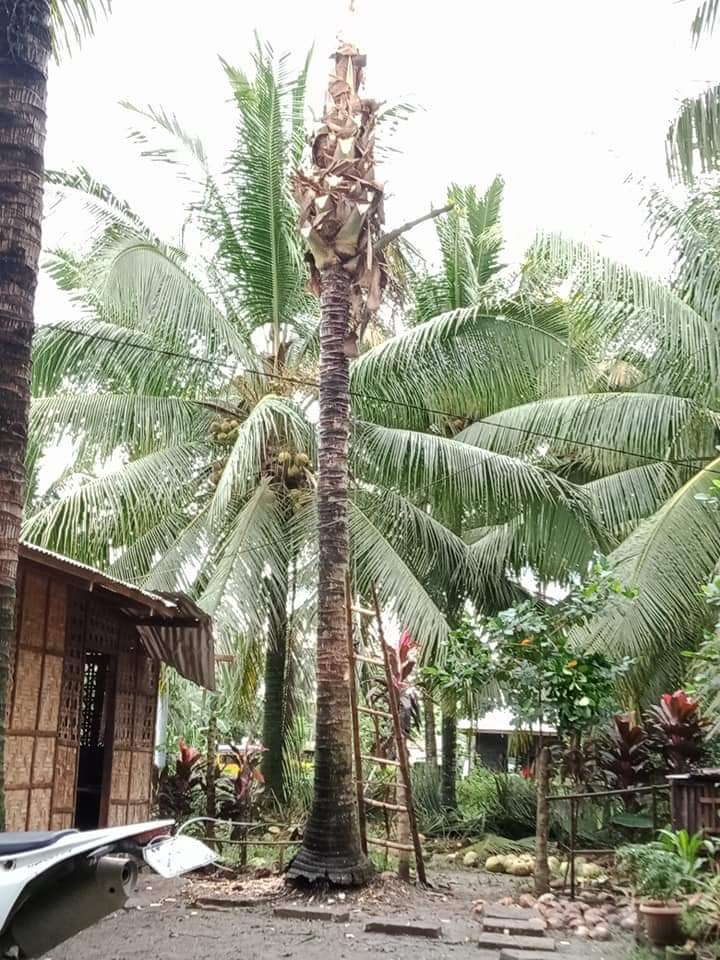 There's nothing on the top and we have to cut it gradually.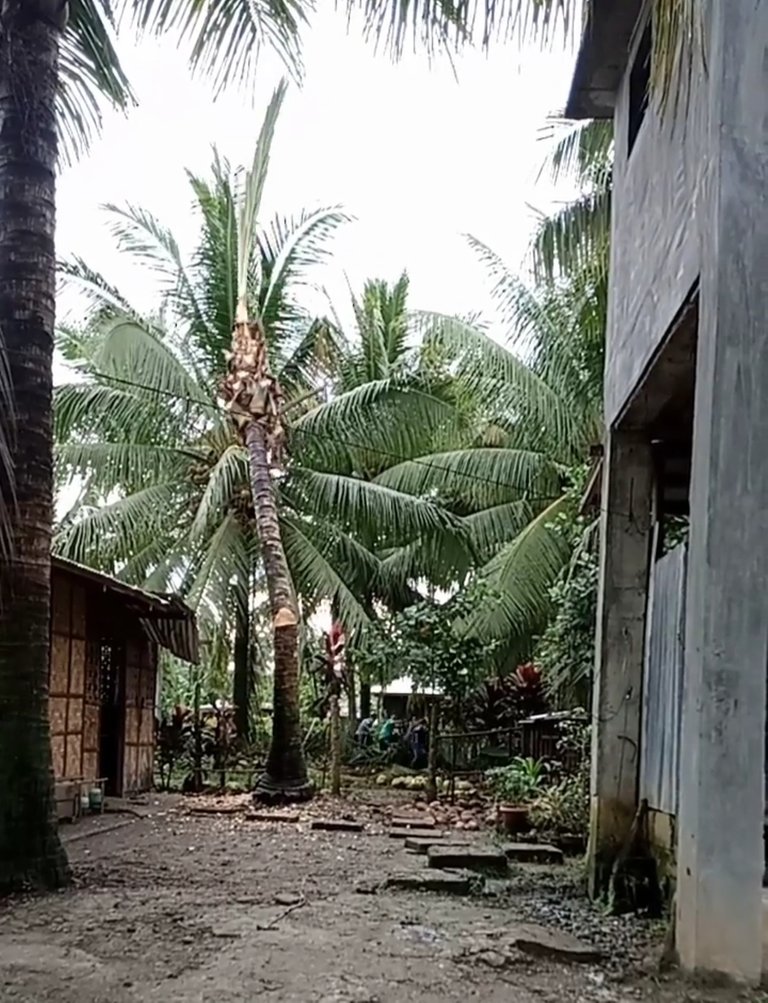 My working students had all the idea on how to make it easy and safe.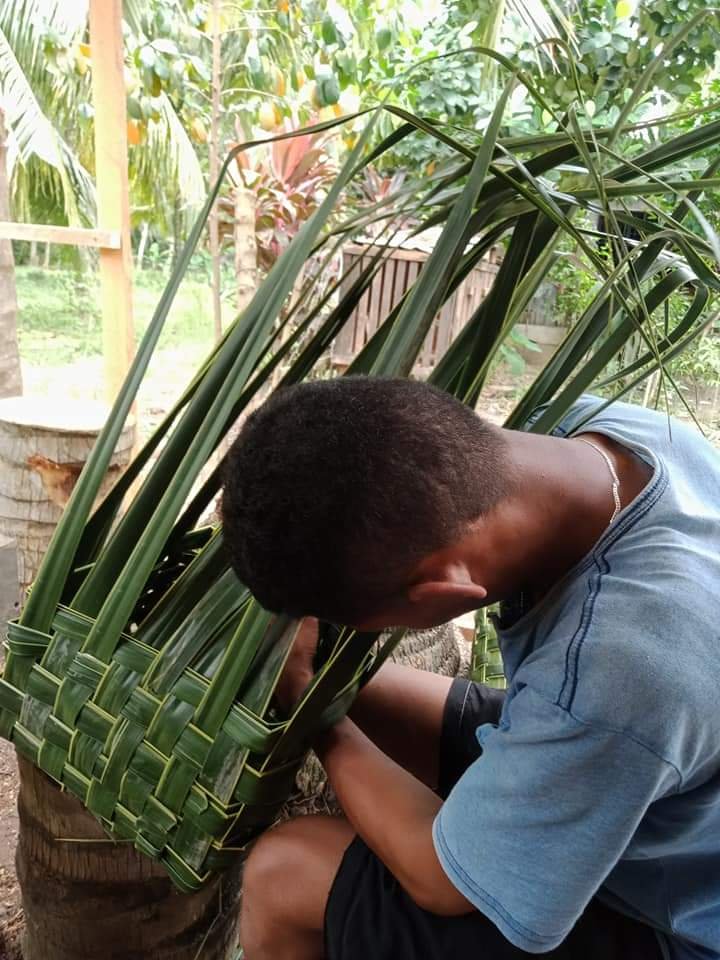 He made a laying basket for the hens by the coconut leaves.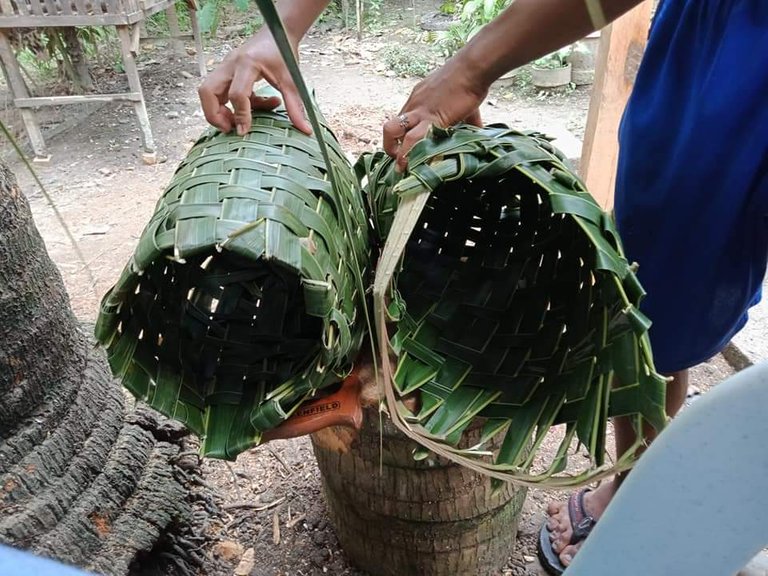 They were really so creative and know any kind of works. I admire them so much.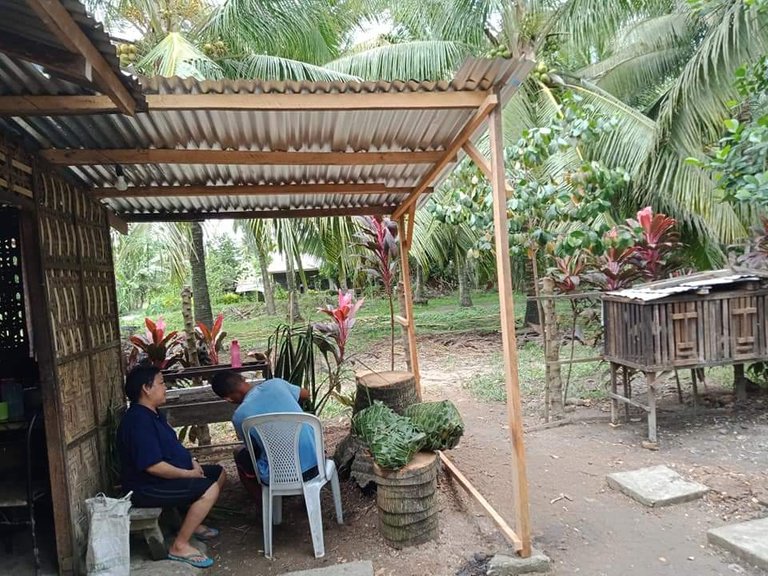 We made an extension to our dirty kitchen because there were no shades from the coconut leaves.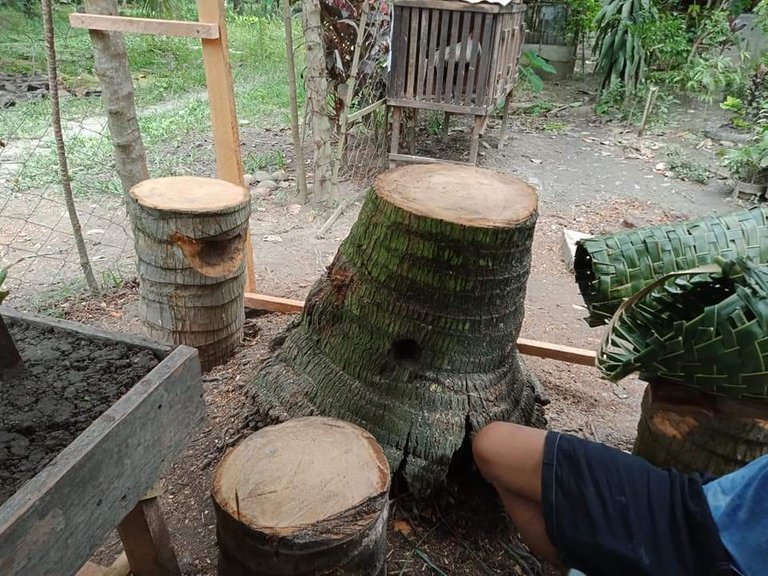 We evenly cut the trunk and utilized it as our sitting pad or stool.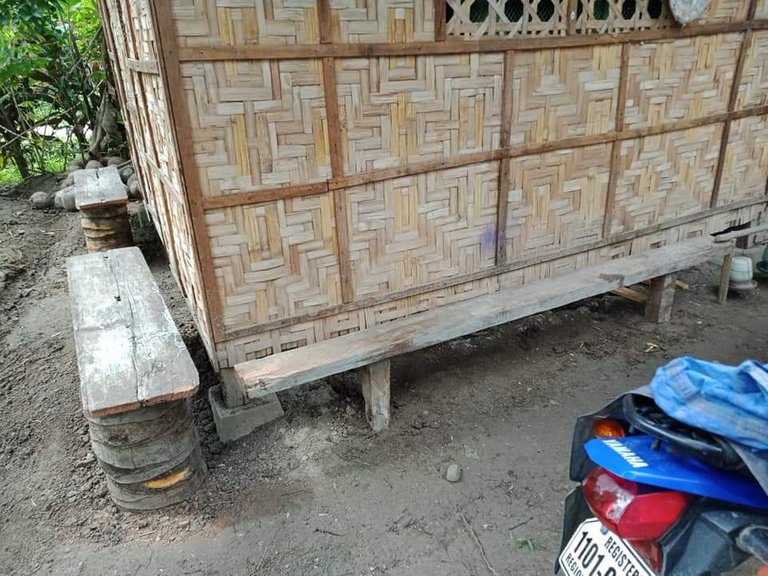 Every time I went down, I have already my sitting place without bringing chairs.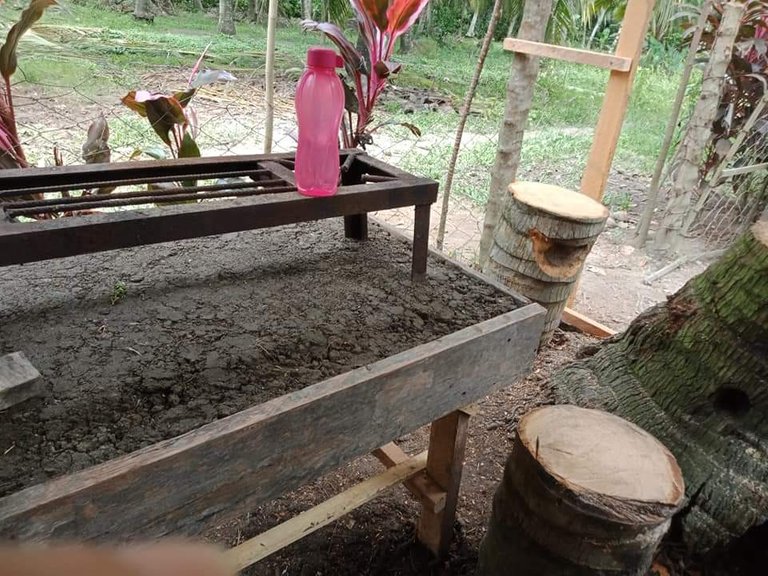 One trunk of the coconut tree gave more usage. We are the fruits. We also made brooms from the leaves. In the center top of the trunk, there was white stuff that we cooked like other vegetables. It is called ** UBOD** in the Filipino language.
Planting a coconut tree will take 5 to ten years after to bear fruits. We could have coconut wine if we know how to do the procedure. My father was a coconut wine producer when we were a child. It will be fermented and it could make organic coconut vinegar.
Coconut wine is good for our health and normalized the blood flow to our body.
Coconut milk is so useful in making sweets and in cooking vegetables.
Young coconut meat is a very good mixture for a fruit salad.
Young coconut juice is also beneficial if we have kidney problems. Drink it every morning when your stomach is empty probably the time when you wake up early.
Old coconut meat will produce oil and it's oil is ready good for massage uses and for our hair. We used coconut oil for hair and body pain.
Looking back to my childhood life, our house was made up of coconut trees and nipa. We stayed there for how many long years before we migrate to another island.
There are so many uses in one coconut tree. I am now suggesting you to plant two or three in your backyard and you will be amazed after five years. There is a new variety as what they called dwarf coconut tree. It will not grow tall to 10 to 15 ft. from the ground.
No more cutting coconut tree
Lately, there is a new government ordinance to ask permission from the Department of Agriculture and Natural Resources. It said that even if we are the owner of the tree, we are no longer allowed to cut it off without a permit paper approval from the city hall.
That's my story for today and see you again next time. Thank you for dropping by. I hope @ecotrain will be happy that I'm posting here and also the @naturalmedicine for it has also an organic benefits from the coconut tree.
Follow me and Hive on!
the@crazygal