Good afternoon guys!
Hi, @ecotrain, please allow me to share my low-cost viand for today. It's full of health builders that will boost our body's immune system. Yes, it's low-cost but too dear for me.
I have a lot of issues with my health. I never thought I could live longer. But the place where I am recently working helped me and it's a blessing in disguise.
Aside from living in a rural mountainous place, I'm so very careful.in my food intake to maintain the instructions of the doctor.

My Budget meal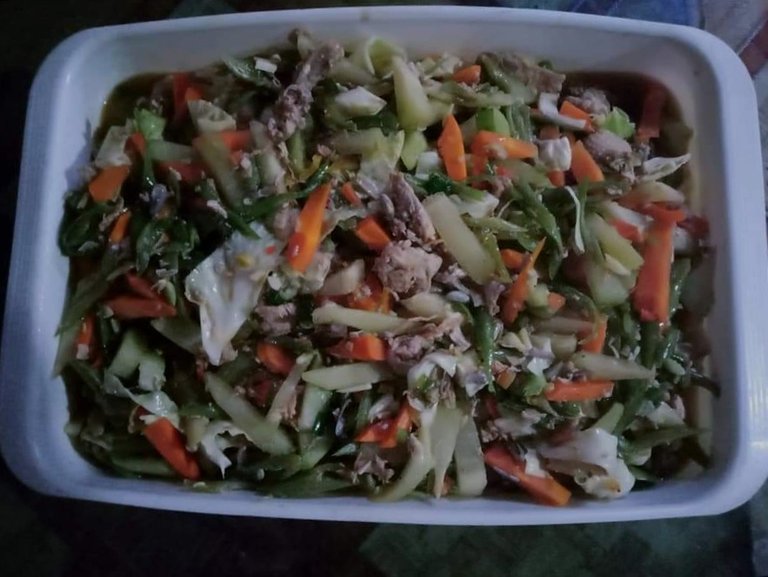 2 pcs chayote (vegetable pears)
1/2 cabbage
2 pcs carrots
1/4 kilo Baguio beans
1 pc. onions
Garlic
Bell pepper
Salt to taste/soy sauce
1 tablespoon oil
A small amount of ginger
Leftover grilled fish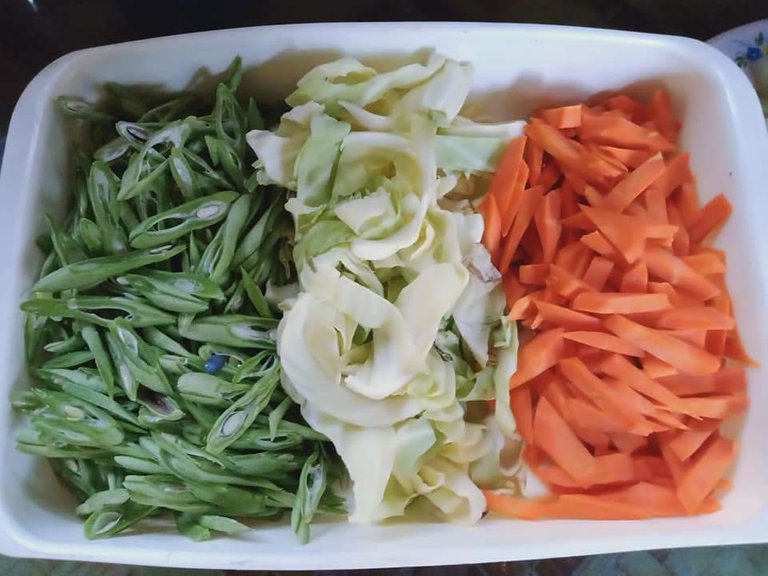 Preparation of the vegetable.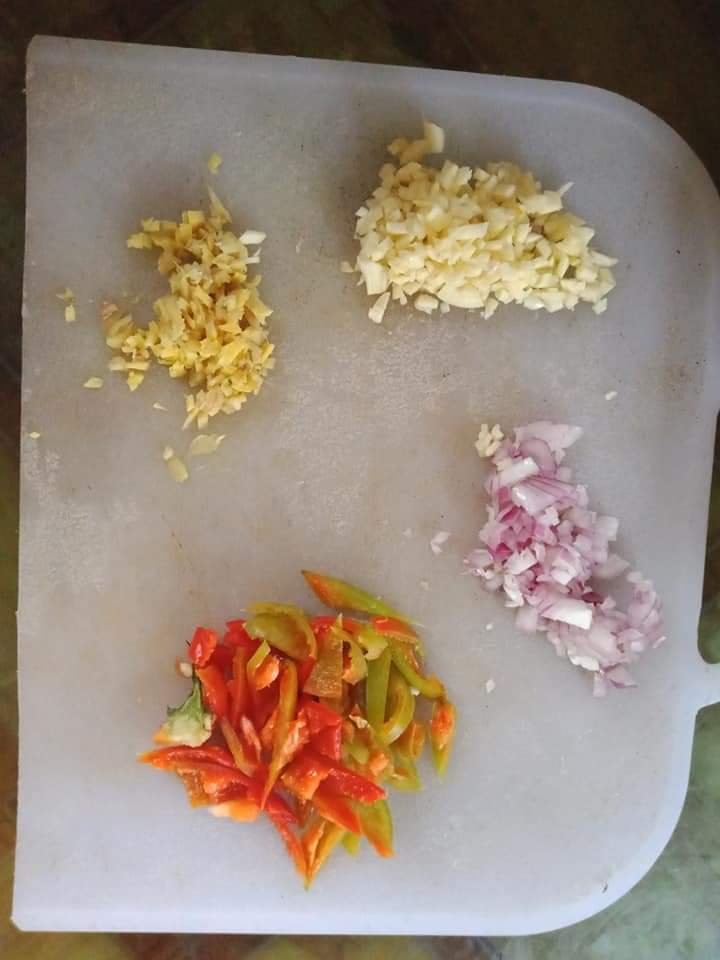 The spices.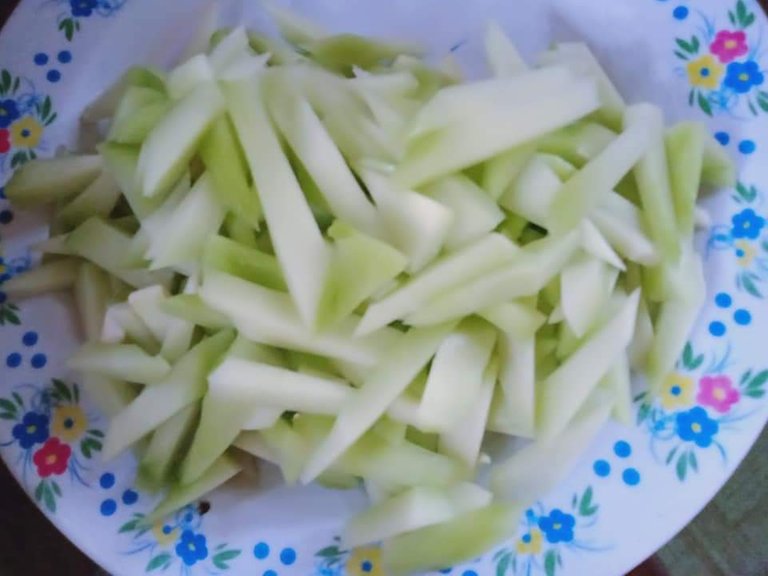 The chayote.
Procedure:
In a large pan, saute the garlic adding the onions until golden brown with the little amount of oil.
Add ginger
Add the leftover grilled fish.
Add first the chayote and beans, cover for 10 seconds.
Add the carrots and the cabbage
Cover for 5 minutes and add the bell pepper and soy sauce. Gradually stirring it and cover for 5 seconds after putting the soy sauce and salt.
After a while, serve it while hot with white rice. In this picture, I just made it creative with scrambled eggs.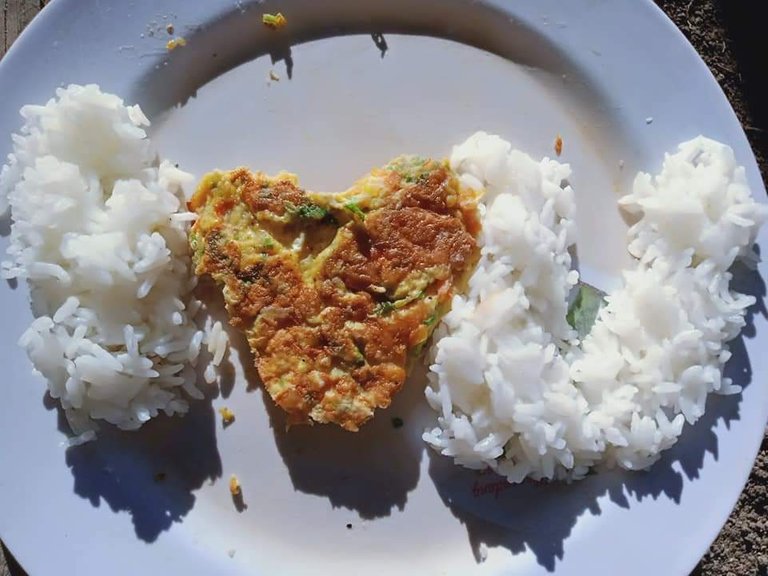 The pear vegetables are too cheap that is why we add more quantity compared to the other ingredients. It could feed 10 people.
Let us eat a healthy foods to keep away from any kind of sickness.
Note:
All the pictures are mine and already uploaded in my Facebook
Photo by Jude Candy Chatto-Garay
Mejorada-Castrojo
Thank you, everyone, most especially to @ecotrain for initiating a challenge for us to share our foods.
HIVE ON AND FOLLOW ME
Davao del Norte Philippines