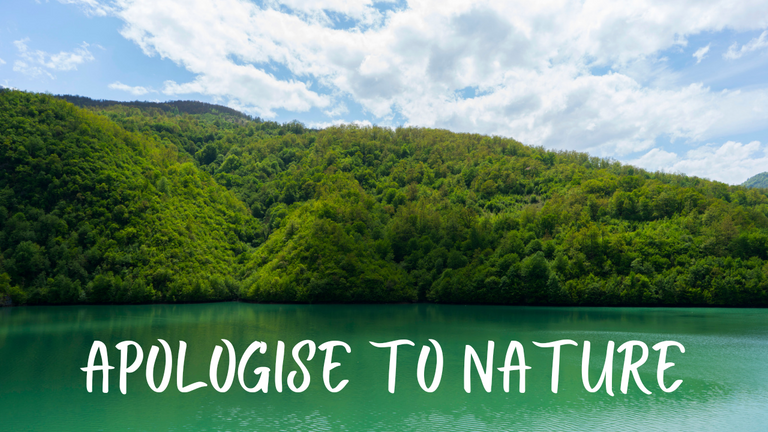 We are caretakers, but acting as owners.
We own nothing, but acting as owning everything.
In this process humans hurting nature, ecosystem of nature.
Nature is trying to forgive us, all of us.
Let's change for nature, apologise to nature.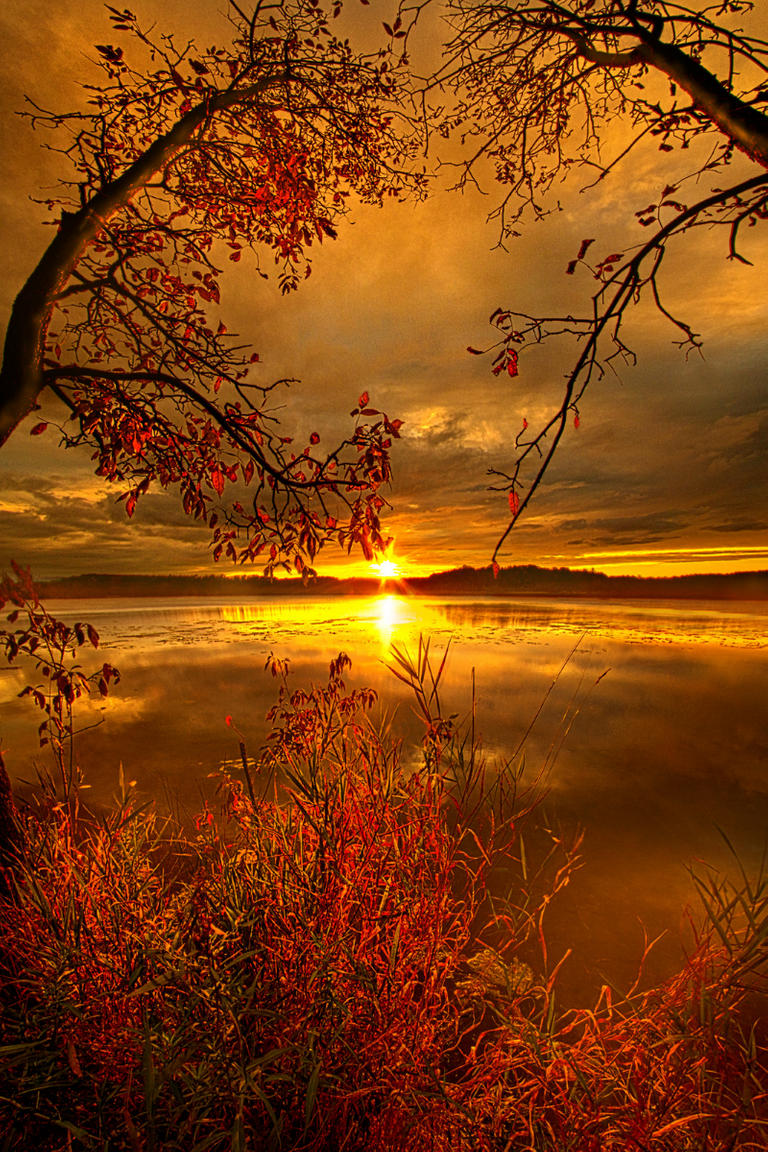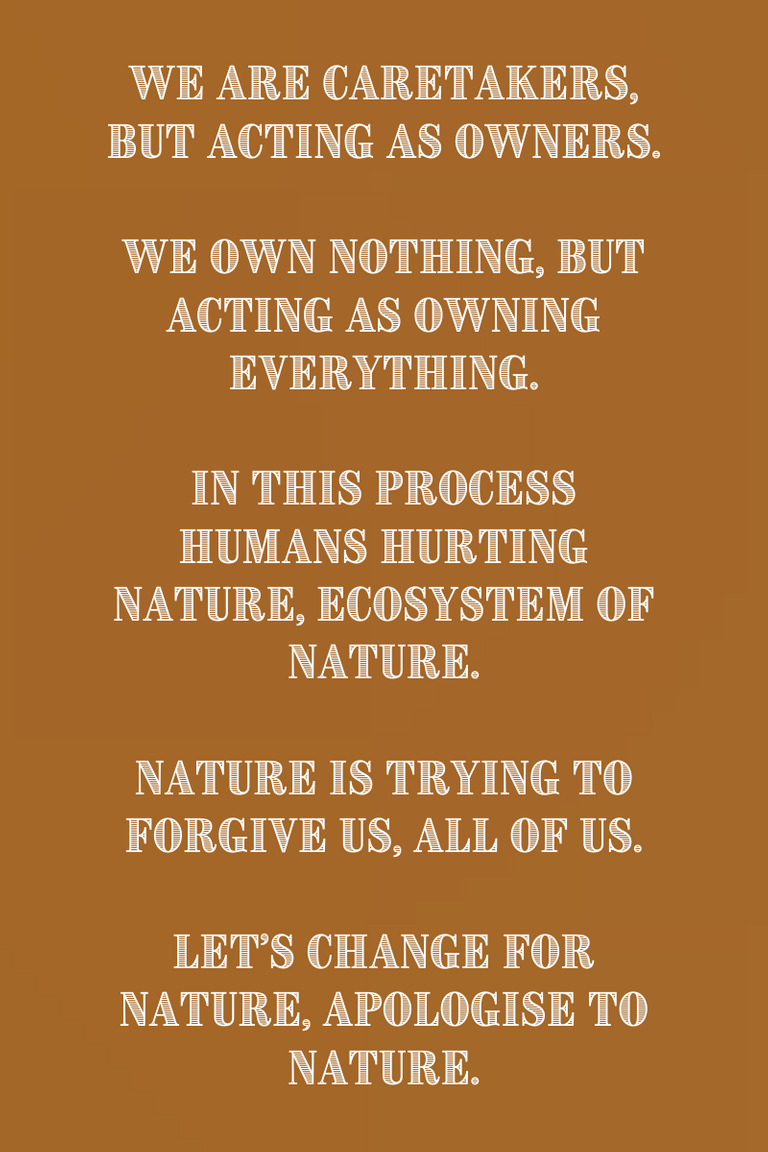 "This is my original and imaginative work".
(Pictures are edited and used from the Canva application).
Chiranjeevi Sarikonda