For the first year, I have tried to use all my garden in the spring and then turn it over for a summer garden. Typically, I plant a spring garden, then let that area lay fallow, and then plant a fall garden there. I am experimenting with increasing my yield with high intensity land use.
Seeing the harvest
We pulled up the beets. They could have gone a week or two more but it is getting very hot here, and I didn't want them to get tough and cracked. They look beautiful, and we'll eat the roots and greens.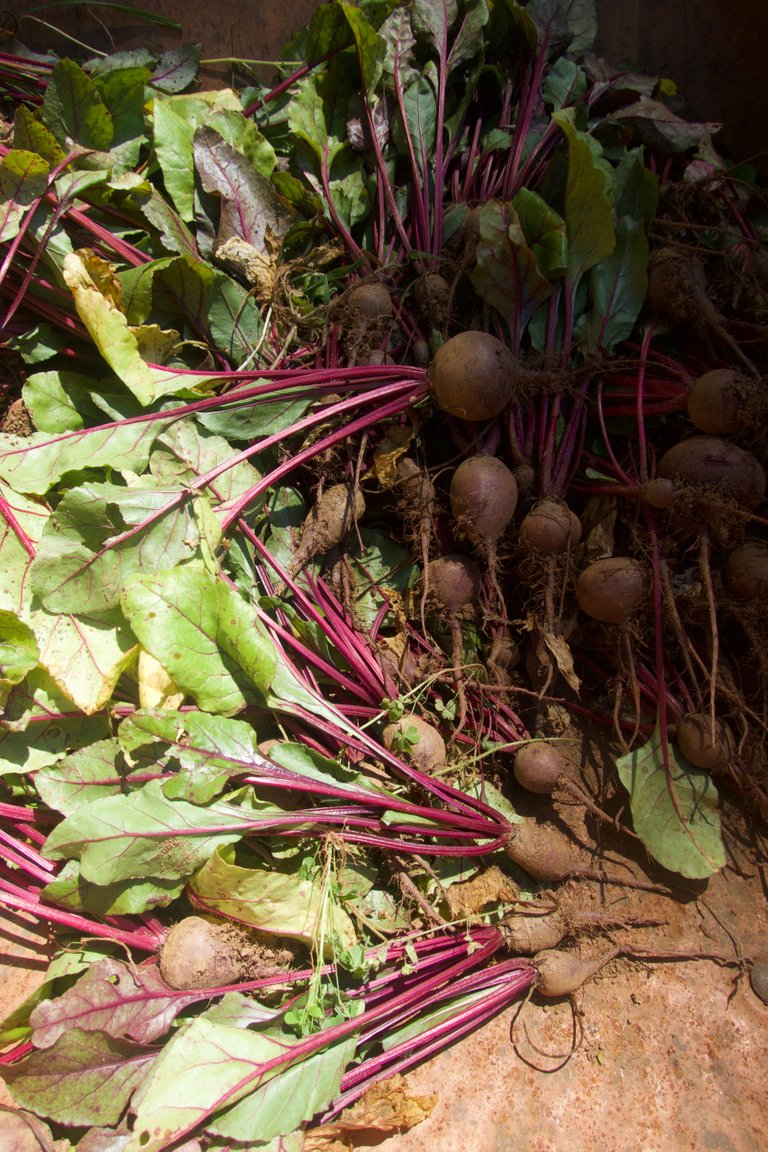 Hot weather tomatoes and peppers
It is three weeks later than I typically plant, so I picked the coolest day of the week to plant the tomatoes where the beets were. I turned over the soil with a heavy layer of composted chicken litter and threw a handful of 10-10-10 fertilizer over it.
Moisture control and weed suppression
As my dad taught me, I laid down newspaper around the tomatoes and cardboard on the main path.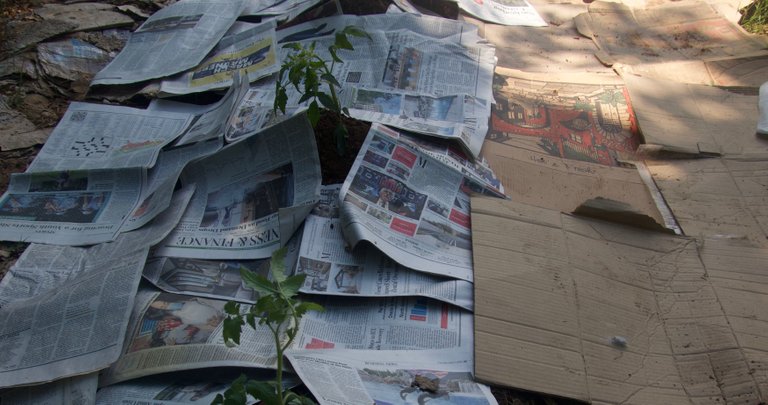 We sprinkled straw on top to hold it in place and help retain water. I put down the newspaper down as a section, so it is approximately 10 sheets thick. Don't skimp on the thickness. I will lay down the drip irrigation system between the newsprint but below the straw, and after placing that I will place the welded wire cages I made as support.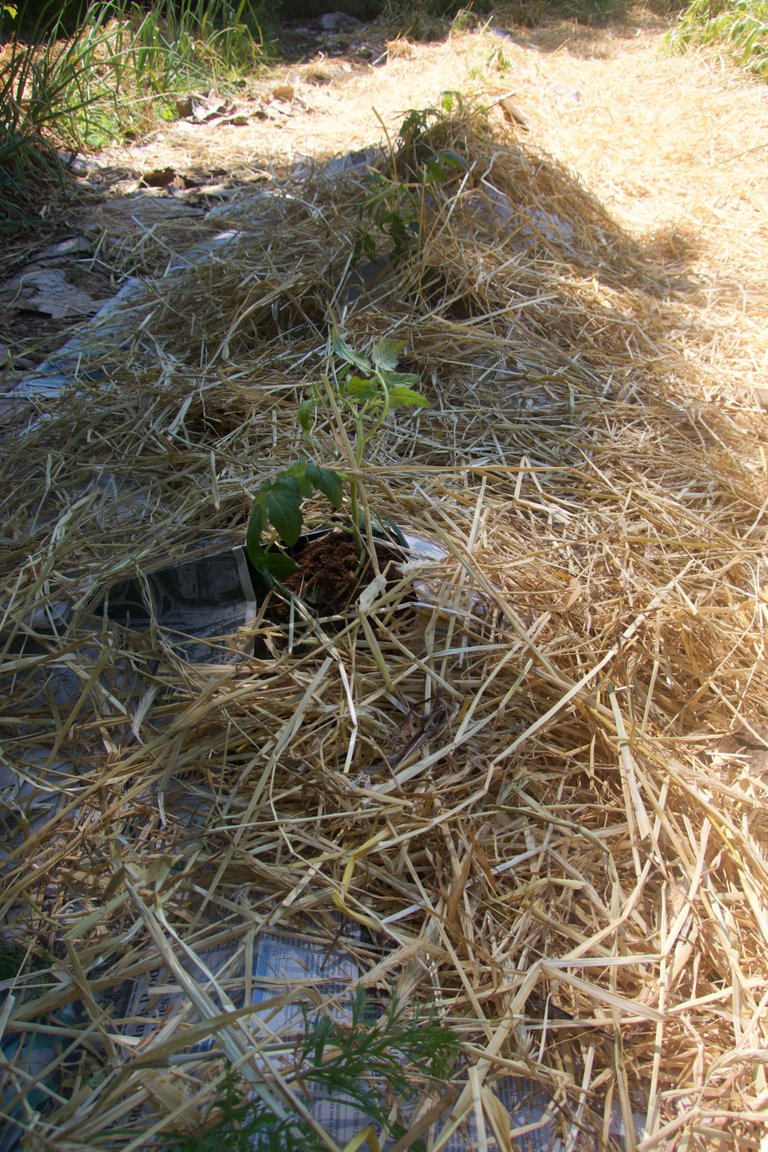 When I harvest the potatoes in a week, I will also lay down newsprint, except I am going to place compost on top. This will cook through the newsprint by end of summer, so you can just put your fall plants right in the ground without tilling.
It was funny seeing all the headlines from March until today laid out across the soil. How the messaging on coronavirus has changed. When I turn the beds over year, I wonder how the stories will have aged by then.