The Manipulation Station community is a house for photo manipulation and they (@derangedvisions, @acidyo and @hiddenblade) will be running weekly competitions like this one to take part in and win some HIVE. Each week, they will give a prompt image to be shopped into another image. There are a few rules like sourcing images used, so take note.
Note:
I am going to break that particular rule now, as the source image is from "Star Wars" and I think that is enough without a link being provided to some random website - as it isn't theirs either - Disney owns it I guess.
So this is,
Yodawg
Cuter than Yoda - creepier than baby Yoda
This will be the tagline for the release of the upcoming feature movie (Currently in Negotiations)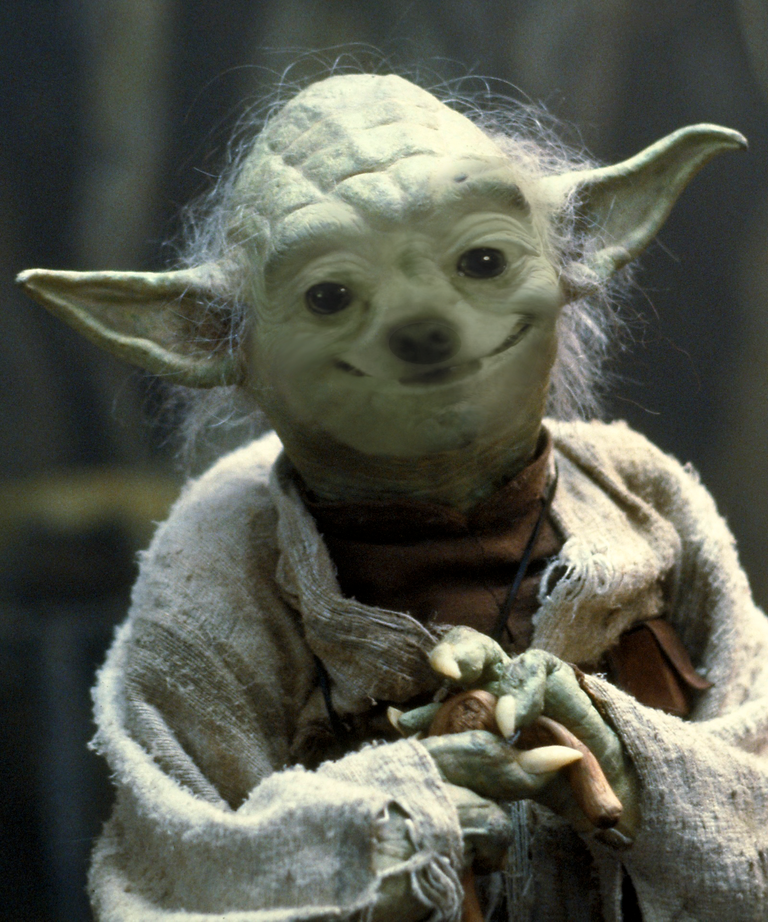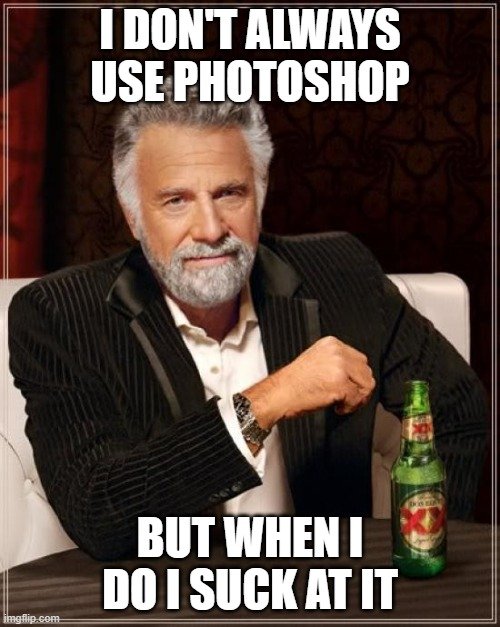 Photoshop isn't one of my strengths and I haven't used it for anything much for quite a few years. For my photo editing, I generally only use Lightroom (if anything) as I am not making any major changes to what I shoot, other than cropping and color adjustments.
For this one, it was more of a fit, blend and color match thing, which I did in probably the poorest way possible - with a few layers, an eraser and hue adjustment to achieve a suitably awkward result. Since I am not much of a manipulator, I figure I will have to go more with the idea behind the image than the quality of final render. It is fun though and I hope that anyone who has some skills (or not) will take part in the competitions and perhaps end up with some pretty cool and shareable results.
"Do or do not. There is no try."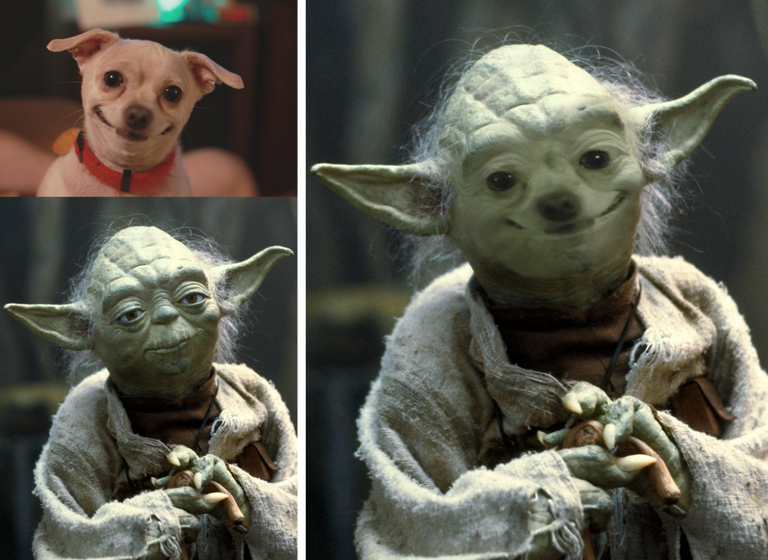 The Manipulation Station community is a "for fun" place that hopefully generate a bit of interest in the not so serious category of posting. For me who is generally more on the serious side of the spectrum, it is a welcome change of pace to have spent a bit of time on this image, playing around where I generally don't. I have to remember at times that there is more to what I enjoy than where I normally focus my efforts on Hive and I am far less serious than what many people might suspect - but I am more the "you had to be there" funny ;)
So, if you want to take part in the competition or see what others have created, checkout the Manipulation Station community and see what's on offer.
Taraz
[ Gen1: Hive ]
---
While I am in the competition plugging mood, I will also mention G-Dog's Weekend Engagement initiative, which is put out every Friday and requires adding comments to the post based on whatever theme there is for the week. This week, it is about "Time Travel" and there is currently about 135 HIVE up as prizes. Go and take part, it is easy and a lot of fun is on offer in the comment section!