Photo by Oleg Magni from Pexels
World-wide, women are victims of different types of abuse. You should think in the modern society that we live in, that the world would become a better place for women, but that's sadly not the case.
Physical, sexual and emotional abuse.
35% of woman worldwide has been abused by a non-partner, and this does not include sexual harassment.
Some national studies show that up to 70% of women have experienced physical and/or sexual violence from an intimate partner in their lifetime.
This has far-reaching consequences for these woman. They have reported higher rates of:
🔹Depression
🔹Abortions
🔹Getting HIV infected.
An estimated 87,000 were killed intentionally in 2017, more than 50% were killed by intimate partners or family members. This means that 137 woman per day, across the world, are killed by intimate partners or family members.
More than 30,000 of these woman was killed by their intimate partner.
Human trafficking
49% of Adult woman is victims of human trafficking globally.
Woman and girls together made up 72% of human trafficking victims. Three out of every four child trafficking victims are girls and are destined for sexual exploitation.
Child marriage
Although the global rate of child marriage has declined during the past decade, there is still an estimated 650 million girls in the world today that were married before the age of 18.
This harmful practice is most common in sub-Saharan Africa, 12 million girls under 18 are married each year. The largest decline of this practice was in South Asia, from 49% to 30%.
Child marriage leads to
🔹early pregnancy
🔹stopped education
🔹social isolation
🔹limits opportunities
🔹increases her risk of experiencing domestic violence.
Female genital mutilation
At least 200 million, girls and woman between ages 15-49 has undergone female genital mutilation. Most of these woman was cut before the age of 5.
Female genital mutilation (FGM), also known as female genital cutting and female circumcision,[a] is the ritual cutting or removal of some or all of the external female genitalia. The practice is found in Africa, Asia and the Middle East, and within communities from countries in which FGM is common. UNICEF estimated in 2016 that 200 million women living today in 30 countries—27 African countries, Indonesia, Iraqi Kurdistan and Yemen—have undergone the procedures.
Rape/Forced sex
15 Million adolescent girls between the ages of 15 to 19 have experienced forced sex, in other words were raped and other forms of forced sexual acts. Adolescent girls are the most at risk of rape by a current/former husband, partner or boyfriend. Only 1% sought professional help.
Only one quarter of rape world-wide is committed by strangers.
Sexual harassment
A national Australian survey show that 39%, that is 2 out of 5 woman in the workforce have experienced sexual harassment in the last 5 years. In almost four out of five cases, the perpetrators were male.
Eighty-two percent of women parliamentarians who participated in a study conducted by the Inter-parliamentary Union in 39 countries across five regions reported having experienced some form of psychological violence (remarks, gestures and images of a sexist or humiliating sexual nature made against them or threats and/or mobbing) while serving their terms. They cited social media as the main channel through which such psychological violence is perpetrated; nearly half of those surveyed (44 percent) reported having received death, rape, assault or abduction threats towards them or their families. Sixty-five percent had been subjected to sexist remarks, primarily by male colleagues in parliament and from opposing parties as well as their own.
The above is terrible statistics and outcomes for girls and woman. Statistics shown that less than 40% of women who experience abuse seek help. Those that do seek help, look to friends and family and not from formal institutions, like the police and health services. Less than 10% of women that do seek help, sought it from the Police.
At least 144 countries have passed laws on domestic violence, and 154 have laws on sexual harassment. However, even when laws exist, this does not mean they are always compliant with international standards and recommendations or implemented.
Governments worldwide will have to do more to protect girls and woman❗❗
I will write more on this topic and on some of these abuses.
Thank you for reading.
Sources:
https://www.unwomen.org/en/what-we-do/ending-violence-against-women/facts-and-figures
https://www.equalitynow.org/the_global_rape_epidemic_learn_more
https://popcenter.asu.edu/content/sexual-assault-women-strangers-0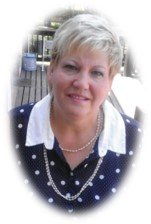 hope777